Smart bulbs are just awesome. They let you automate your home by changing the entire ambiance; have the lights turn blue when it's raining, or green when your favorite sports team scores, or red when there is a weather warning nearby. Two of the most well-known and integrated brands of smart light bulbs are LIFX and Hue. But how does the comparison LIFX vs Hue stack up?
We decided to put it to the test. We spent hours researching LIFX vs Hue so you don't have to. Here's what we found.
LIFX vs Hue Comparison
Affiliate Disclosure: This page contains affiliate links, which earn us commission from Amazon at no cost to you.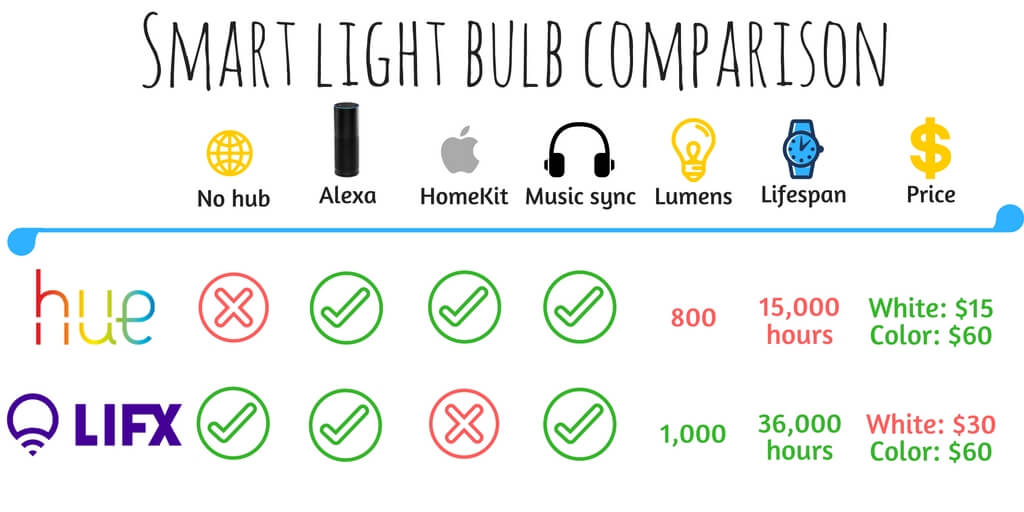 If you're a visual person, our comparison table above is meant to have nearly all of the information you need for LIFX vs Hue, although I will add some extra detail.
Just how much brighter is LIFX?
As you can see by the higher lumens, LIFX is brighter than Hue. If you want to really compare the two side-by-side, I recommend checking out this super helpful video by Just-In-Tech on YouTube. At about 1:55, Justin compares the bulb colors side-by-side so you can see just how much brighter LIFX really is. It's impressive.
HomeKit is on its way
If Siri is your best friend and HomeKit compatibility is an absolute deal-breaker for you, LIFX just announced that HomeKit is coming in February 2017. LIFX told CNET that the third-gen bulbs will be repackaged with a Works with HomeKit badge for easy identification. LIFX is working on making current third-gen bulbs already on store shelves or in consumer's homes compatible using a firmware upgrade, but there are not very many details on how or when that would be possible.
Which app is better?
The LIFX app is more simple and easy to use, while the Philips Hue app is a little more complicated. LIFX has some strong designers who worked hard to keep the app simple, and it is. Hue isn't terrible, just takes a little more getting used to. Both have a color slider and select features, although LIFX color wheel is a little more user-friendly.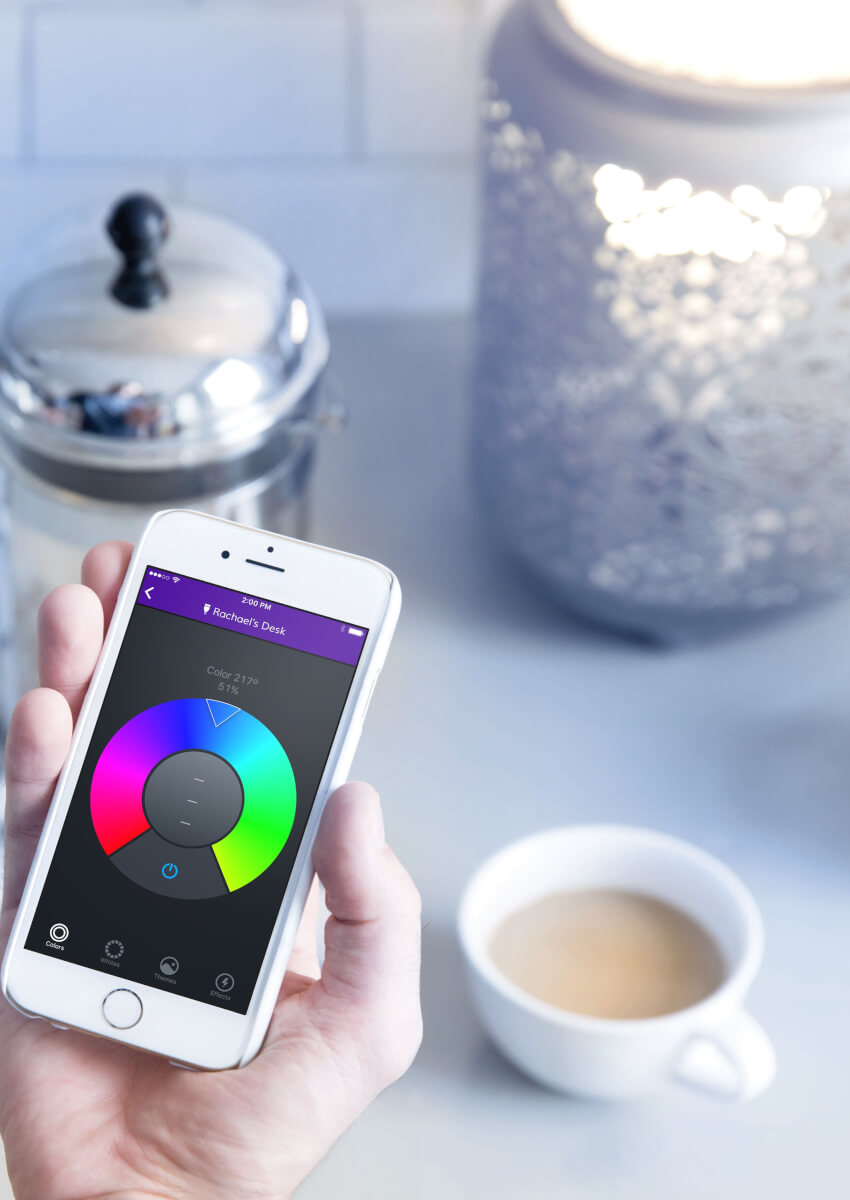 A note about hubs
We listed the fact that Phillips Hue requires a hub as a negative factor in our graphic, but I'm sure some would disagree. The negative we see is that the hub usually runs around $60, which is obviously a financial obligation, but also makes you feel a little more "locked in" to Philips Hue. It's also one more thing to plug into your router, which, if you're like me, is already a slightly chaotic jumble of cords.
The positive spin on a hub is that it means your home can (theoretically) be smarter. The Philips Hue hub (they call it a bridge, but don't let it confuse you) is Zigbee compatible, which means you can use other Zigbee bulbs within your Philips Hue smart light set up. Eventually, this integration can grow to Zigbee compatible door sensors or security cameras. With this technology, if a door opens or a camera detects motion, it can trigger the lights to turn on. Convenient for you, and slightly more secure since it might cause a burglar to think someone is home.
LIFX vs Hue lighting options
Hue lighting
There's no denying that Hue gives you more lighting options. Their smart light strip is incredibly versatile; cut it to the length you need and stick to hard-to-light places like above your kitchen cabinets. They can absolutely change the look and feel of a room, and there aren't really other smart solutions like this on the market.
Hue's other options are equally impressive, with ambient lighting that can really change the vibe of your home. They also offer several varieties of light switches for those who want to replace physical switches in their home, along with a morning wake-up light that simulates sunrise and dusk to help you fully wake up and feel rejuvenated.
LIFX lighting
In comparison, LIFX offers more standard light bulbs, just in different sizes. It seems like the LIFX business model is to sell less products that are very high quality. LIFX's counter argument to the different lighting options offered by Hue is that you can just put a LIFX bulb into a cool lamp to make it smart, but of course, that adds to your cost, and you have to make sure the bulbs fit (especially since LIFX is a little wider than average).
LIFX recently added LIFX Z light strips and the LIFX Plus bulb, which lets off infrared light to help security cameras expand their field of view at night.
Both brands have bulbs for ambiance lighting. For example, the LIFX white light is adjustable over 1,000 whites. You know how shades of white can vary from a yellowish, to a blue, to everything in between? Both Hue and LIFX have bulbs that let you customize the color of your white light to match the room that it's in; they recommend warmer whites in the living room and bedroom, and cooler whites in the kitchen and hallway.
Ready to shop? Let's compare prices
White Bulbs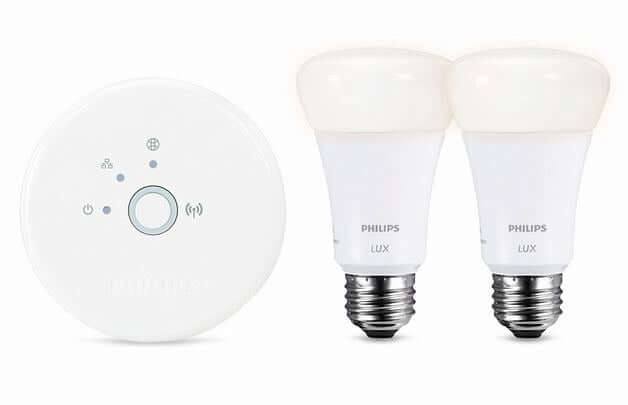 Hue: hub + 2 white bulbs= $80 for starter kit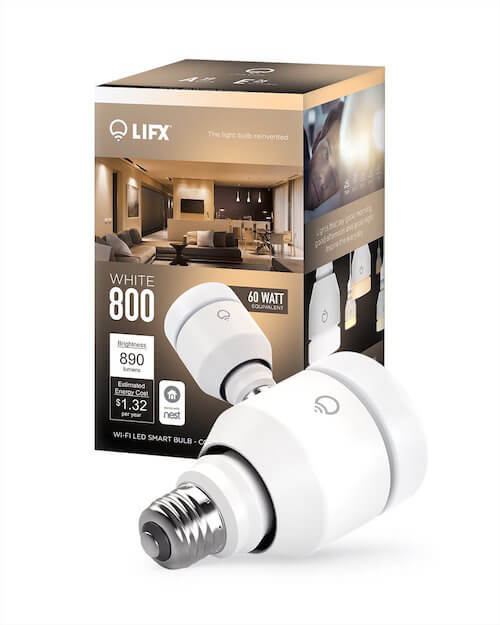 LIFX: 2 white bulbs= $50 for 2 bulbs
Multicolor Bulbs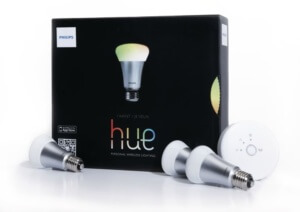 Hue: Hub + 3 multicolor bulbs = $146 for starter pack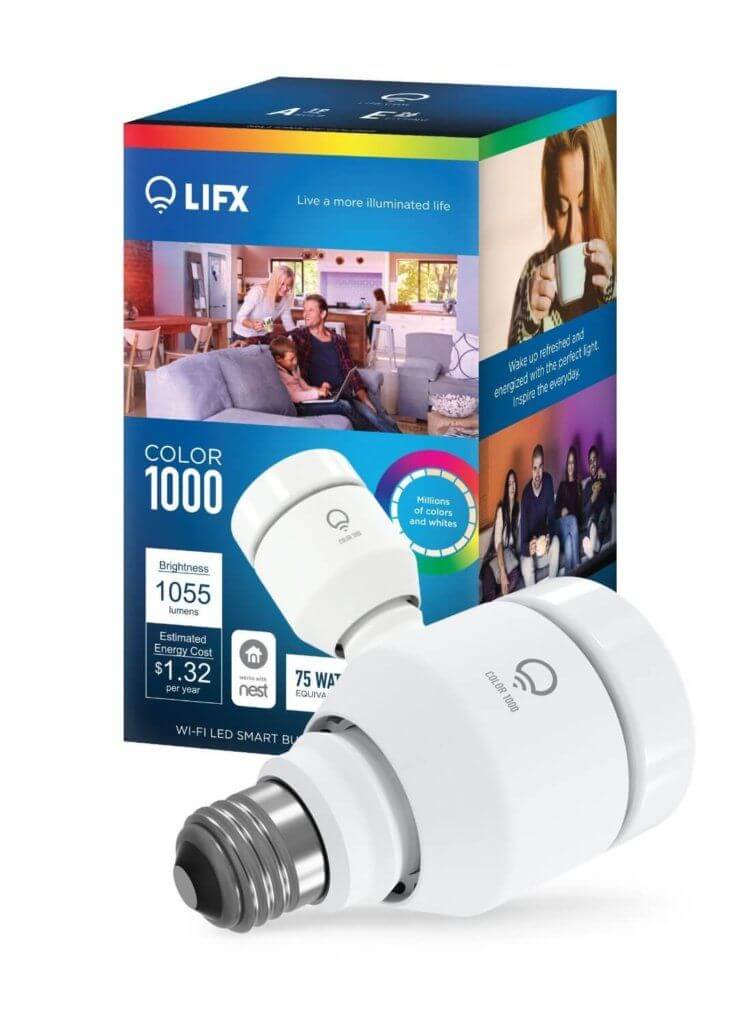 LIFX: 3 multicolor bulbs= $180 for 3 bulbs

I don't think there is a clear winner between LIFX vs Hue. They are just very different smart lighting systems that both have strong pros and cons. Both are the highest rated light bulbs on Amazon, especially when you consider their capacity to connect with other smart home devices.

Personally, I would probably choose a LIFX color bulb. The bright colors and hub-less technology are what pull me in. The white bulbs are pricey, but I saw one on sale at Lowe's a few weeks ago for just $20. If LIFX fails to live up to the hype, I can always upgrade to a more integrated system like Philips Hue.

I own LIFX Plus, LIFX, and LIFX Z. Connectivity issues are very rare. The devices work very well and are extremely bright and colorful. I consider one less hub plugged into my router to be a big benefit.

What do you think? Would you rather install LIFX or Hue in your home?

[NOTE: Prices fluctuate constantly and are only current on the date of publication. Check the latest prices at Amazon.com]