If you go to Amazon and search "security cameras" and randomly buy a camera listed on the first page, you'll probably end up smashing it with a hammer during set up. Amcrest ProHD is one of the tried-and-true security cameras on Amazon, as it is approaching 4,000 reviews and ranked as the #1 Best Seller in Dome Surveillance Cameras. Our Amcrest ProHD 1080P review will show why this camera is a best seller and help you determine whether or not you should get one for your home.
I'll be ranking Amcrest by feature categories, with an overall ranking and some comparable products at the end. All right, let's dive in!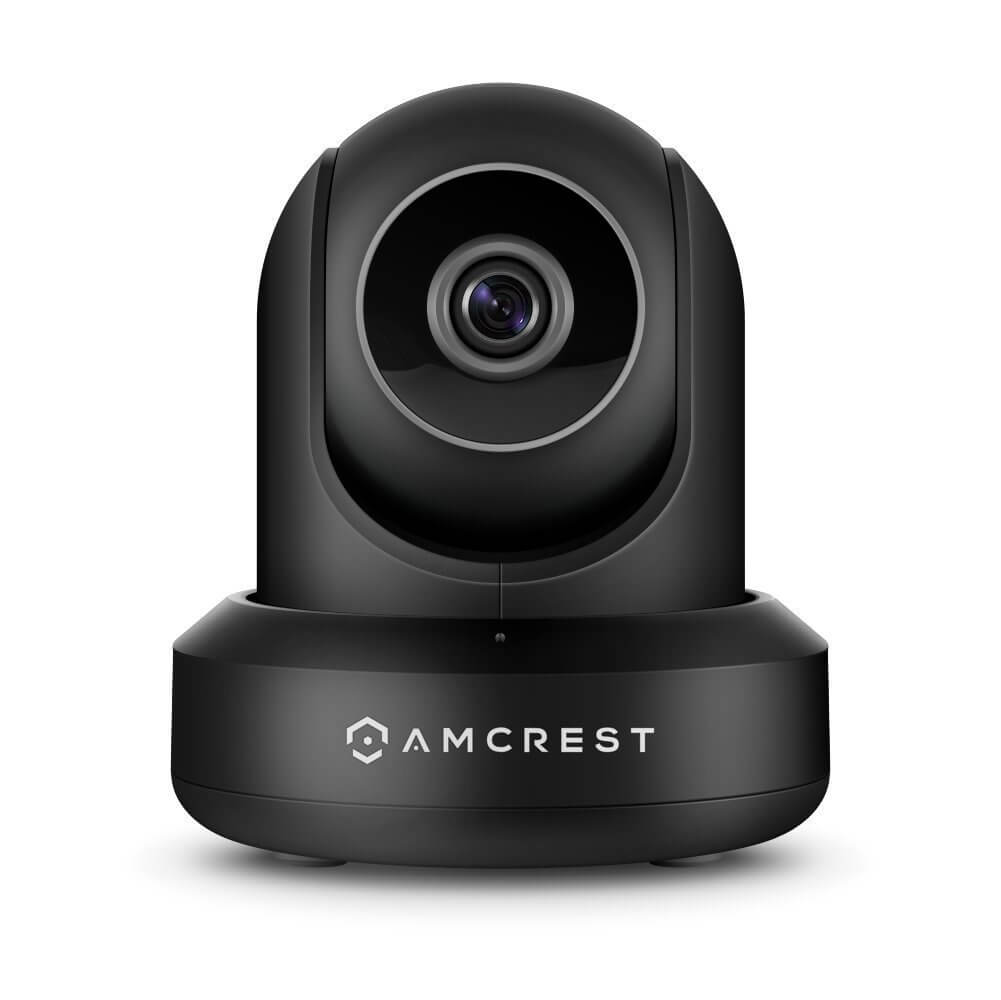 Amcrest ProHD 1080P Review
Affiliate Disclosure: This page contains affiliate links, which earn us commission from Amazon at no cost to you.
Setup
Option for set up with your smart phone or plugging directly into your computer or router
Can also install using the IP Config Tool
Lots of users reported errors and difficulties
Amcrest is known for good customer support, based on their Amazon reviews
Hardware
Comes in black or white
Remote pan and tilt with your smart phone or tablet, panning is pretty quiet
Two-way talk (includes embedded speaker and mic .to talk back and forth with people through the app to the camera)
Smart motion detection feature allows you to customize what the camera does when it senses motion, such as send you an email alert or pan and tilt to show the entire area.
Comes with 1 year warranty plus lifetime support
Can be ceiling mounted upside-down – just be sure to flip the image around in the software
App
Available for Android and iOS
Offers a secure SSL/HTTPS connection with wireless AES WPA2 encryption
Web viewing requires a plugin like Amcrest Web View for Chrome, or downloaded software for other browsers (unless you pay for their cloud service)
Some software bugs reported by users in Amazon reviews
Video Quality
1080P HD quality, 30 frames per second, H.264 compression
90 degree viewing angle
Digital zoom
Watch live video feeds anywhere that you have Internet access
Nightvision with 12 IR LEDs, 32 foot range
Noise reduction slider to modify if you video looks noisy, along with other advanced image settings like IR illumination, frame rate, bitrate, and others
Advanced image settings
Storage
Internal microSD recording available up to 64gb (just don't let Windows format the card first; insert directly into the camera)
Optional cloud storage available, with up to 4 hours of cloud storage included at no cost (either streams or individual clips). Paid plans start at $6 per month for 7 day storage, goes up to 30 days of storage for $15 per month.
Cloud storage displays an easy-to-use scrolling timeline so you can quickly scroll through footage
Can also record to an Amcrest Network Video Recorder (NVR), or FTP
Compatible with Foscam cameras when using the Amcrest Cloud and similar monitoring software
Overall Rating
This is an excellent camera! The 90 degree viewing angle and pan/tilt function on this security camera means that you can see the entire room if the camera is placed in a corner. It's also got SD, cloud, FTP, and NVR storage capabilities, meaning you aren't locked into a monthly payment plan if you don't want to be. Amcrest some software issues to work on, and Chrome capabilities are way overdue. But overall the camera has great hardware and more capabilities than even more expensive security cameras on the market.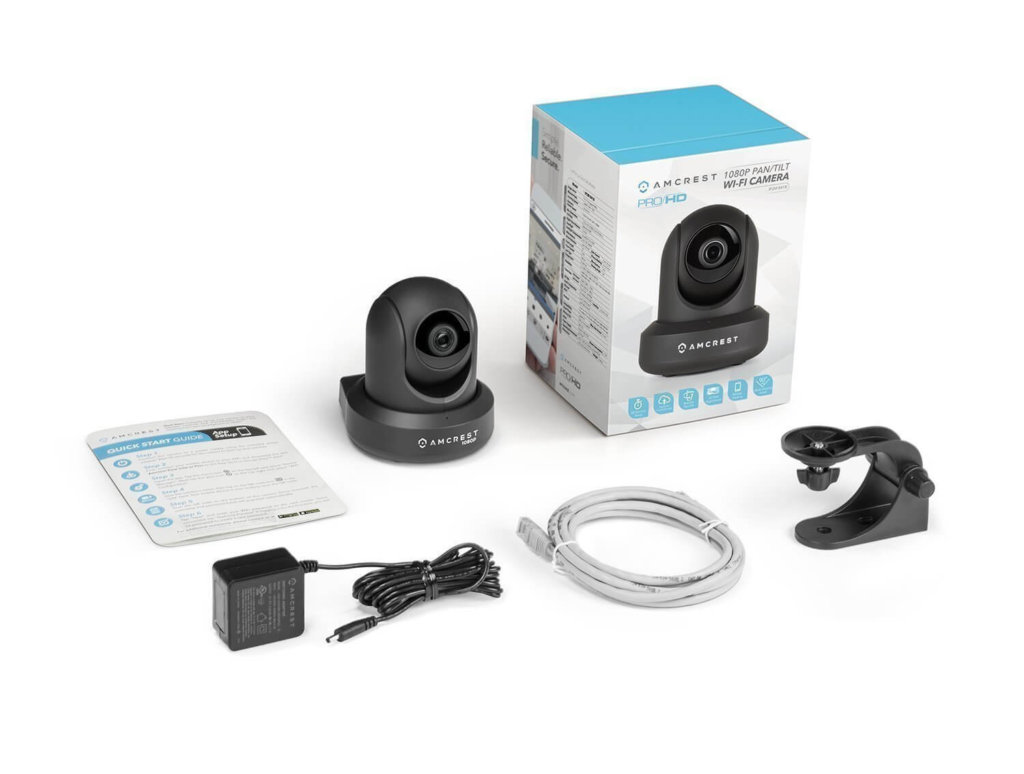 Similar Security Cameras
If Amcrest ProHD 1080P isn't what you are looking for, be sure to check out our comparison for Vimtag vs. Dropcam vs. Foscam, three highly rated cameras in the same price range as Amcrest ProHD.
We hope this Amcrest ProHD 1080P review helps you narrow down your security camera options to find the best one for securing your home. We'll be adding Amcrest Pro to our Smart Home Solver, a super helpful tool for finding out which software works together and building your smart home in just thirty seconds.