Yesterday Netgear announced the new Arlo Go. Its features are similar to the Arlo Pro, except that it also has 3G/4G LTE, allowing you to install it anywhere that AT&T has coverage. Let's compare Arlo Pro vs Arlo Go (not to be confused with GoPro ?).
Note: If you are looking for comparing the original wire-free with Arlo Pro, head to our Arlo vs Arlo Pro review.
It's easy to mix up the two cameras: they rhyme and look almost identical. However, there are some big differences between the two that will influence your buying decision.
Arlo Pro vs Arlo Go
Affiliate Disclosure: This page contains affiliate links, which earn us commission at no cost to you.
Arlo Pro on the left, Arlo Go on the right. Arlo Go is almost an inch wider.
Both cameras in Arlo Pro vs Arlo Go have…
Options for rechargeable battery or power outlet Free cloud storage for up to 7 days (up to 5 security cams for Basic Plan) Instant motion recording and alerts Ability to connect to either original Arlo base station or new version Completely wire-free and weatherproof set up, with operating temperatures from -4 degrees F to 113 degrees 2-way audio: speaker and microphone built in Night vision (up to 25 feet) and HD video quality Geofencing, IFTTT, and scheduling to have the camera arm on a schedule or at specific times
Arlo Pro

Smaller, which makes it easier to install and hide Local storage is only available in base station, not directly in camera No coverage via 3G. Only works over WiFi

Arlo Go

Local storage directly on security camera to ensure continuous video in case of network failure AT&T 3G/4G LTE coverage, with sim card included Offers solar charging using a separate solar panel Slightly larger and heavier Doesn't work over WiFi at all. Make sure you want to commit to an AT&T plan before purchasing Shorter battery life than Arlo Pro; 2-3 months instead of 6 months with Arlo Pro
Is Arlo Go Worth It?
First, all of Netgear's Arlo cameras are an excellent buy, including Arlo Pro vs Arlo Go. They are a respected smart home brand and known for making excellent cameras.
When the Arlo Pro was announced, many customers were relieved to find that the features Arlo was missing for so long were finally accessible, especially rechargeable batteries and two-way audio. The Arlo Go was more of a surprise. Why didn't Arlo simply offer 3G in the Arlo Pro and call it good? What's the purpose of offering two different cameras? While it probably has something to do with sales and price points, now customers need to choose between Aro Pro vs Arlo Go.
If you are wanting to monitor your home, office, or other area that has WiFi, buy the Arlo Pro. Arlo Go doesn't connect to WiFi; it only has connects using AT&T's network. Arlo Pro is the way to go if you want to use WiFi to monitor your home.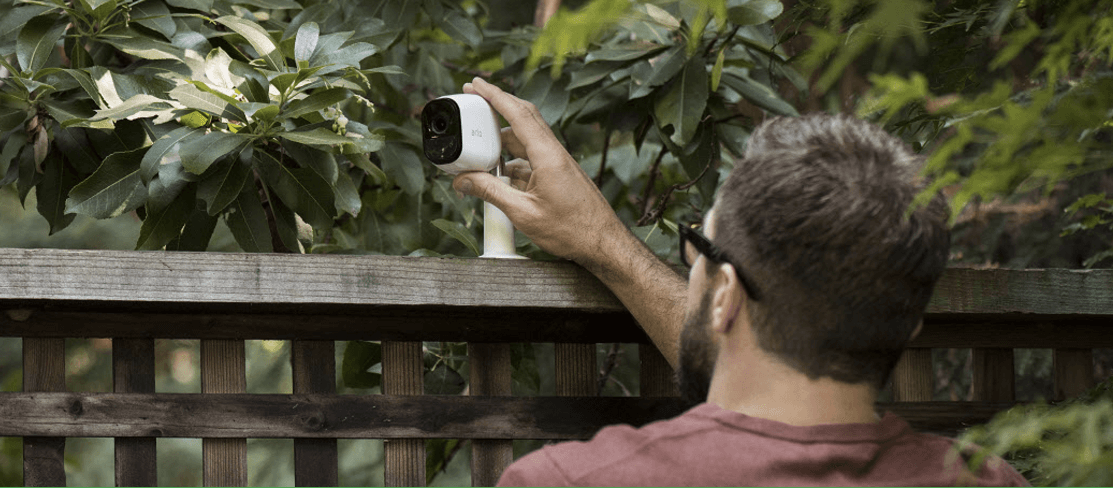 Arlo Go is designed for areas without Internet access that you still may want to monitor: remote cabins or beach houses, construction sites, parking garages, boat docks, or anywhere else that needs to be guarded, but doesn't have Internet access. Buy Arlo Go if you want to use your camera somewhere without WiFi.
It comes with an AT&T sim card, which will allow you to connect it to the AT&T service. This will add a monthly bill, but it may be cheaper than purchasing WiFi or risking your expensive property getting stolen.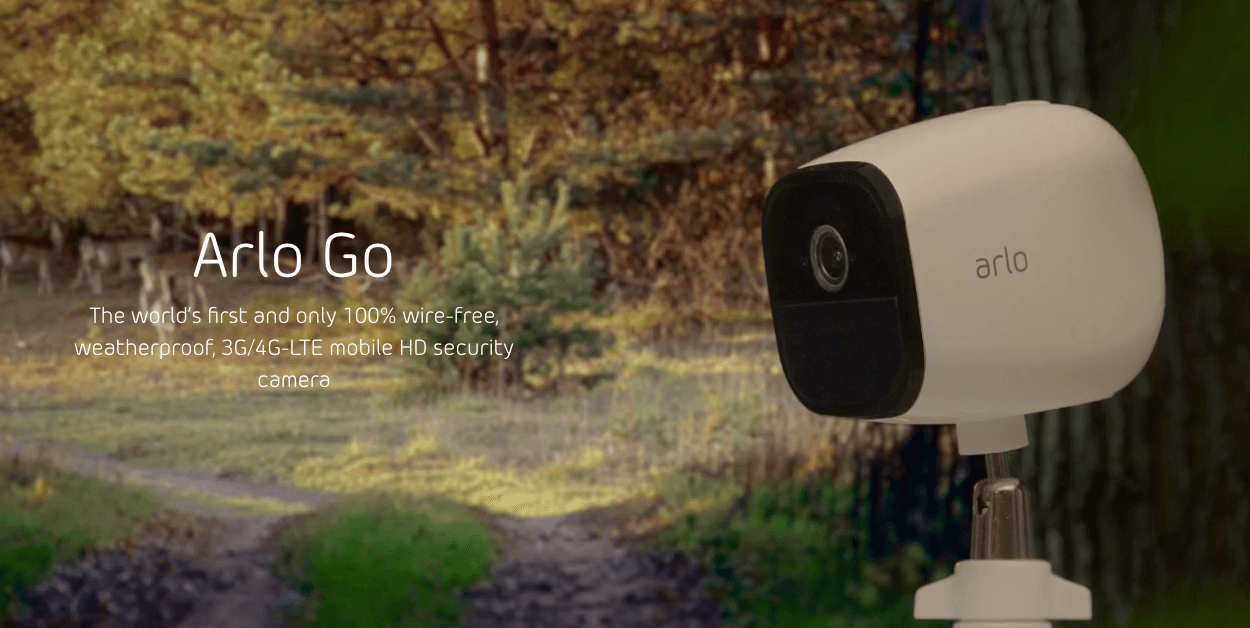 An alternative to the Arlo Go is Canary Flex, which allows for coverage using Verizon. We compared Canary Flex vs Arlo Pro vs Nest Outdoor Cam and found Arlo to be the overall winner, but Canary is still a great option, especially since it doesn't require a base station or hub. Canary Flex has capabilities for coverage with either WiFi or a cellular plan.
Arlo Go is available now, at a hefty price, plus a monthly charge from AT&T for the coverage. Still, it may be worth it, depending on your security needs.