When you're out of town and need to let your dog sitter into your house, how do you do it? Telling them your garage code or leaving a key under the doormat isn't very secure. New smart door locks are great for assigning unique codes to see who is coming and going. We are going to compare a few of the top smart door locks: Kwikset Premis vs Schlage vs August.
Kwikset Premis vs Schlage vs August
Affiliate Disclosure: This page contains affiliate links, which earn us a commission from Amazon at no cost to you.

---
Security
All devices have powerful encryption thanks to their HomeKit compatibility.
Kwikset Premis
SecureScreen requires 2 random numbers so that fingerprints do not give away the entry code Optional security features like an alarm for incorrect codes and auto-lock  BHMA/ANSI Grade 2 Certified (second best rating)
Schlage
Grade 1 Certified (highest residential rating available) Built-in alarm senses attacks on the door Codes can be up to 8 digits
August
Optional security feature for autolocking Not certified. Since it works with your existing deadbolt, part of your security will depend on the quality of your deadbolt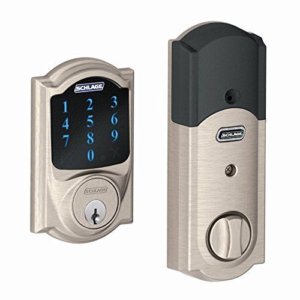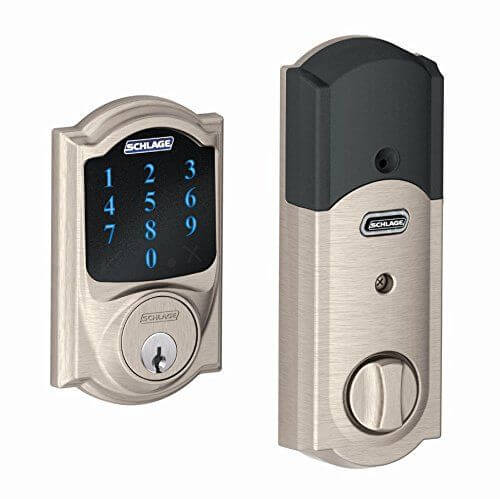 With Grade 1 Certification, Schlage Connect is the most secure lock of these three. Its additional security features make it the most trustworthy, although Kwikset Premis is a close 2nd place with its SecureScreen technology.
---
Keypad
Kwikset Premis
Keypad included on the deadbolt
Schlage
Keypad included on the deadbolt
August
An added keypad and can be purchased Adding a keypad makes it more expensive
Winner: Tie Between Schlage & Kwikset Premis
Schlage and Kwikset both have built-in keypads which make it really convenient to enter without a smartphone. Being locked out without your phone can be a real pain. Having a keypad always there can remove a lot of the headaches of a smart lock. Many August owners have the auto lock feature turned on, making it easy to get locked out because they stepped outside without their phone for too long. Whoops. Keypads are nice for avoiding this annoying mistake.
---
Remote Access
All three locks allow you to create virtual keys for guest entry.
Kwikset Premis
 Remote access for HomeKit users Create and manage up to 30 customizable user codes for family and friends  Apple device and Apple TV (4th gen or later) needed for remote access to work

If you don't have Apple products and have SmartThings or Wink, check out the Kwikset 916 Z-Wave.
Schlage
Uses Z-wave to connect remotely using Schlage Connect Email access codes to guests using the app Can't have both Z-Wave and HomeKit compatible in the same device.

If you have an Apple TV 3 gen or above use the HomeKit compatible Schlage Sense
August
 Can be controlled remotely using August Connect  Also compatible with HomeKit and can be controlled remotely with Apple TV 3 gen or above August Connect is another thing to buy for it to work remotely
Winner: Tie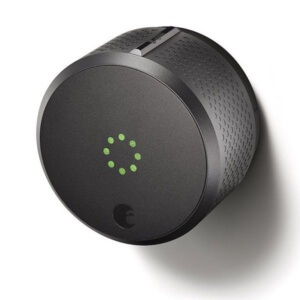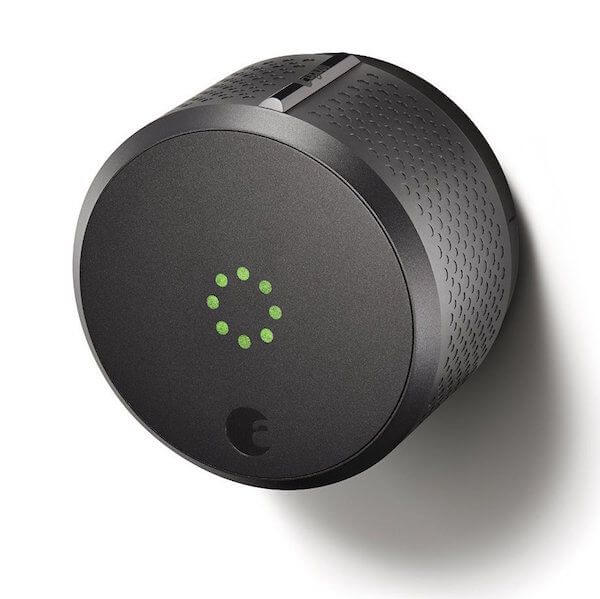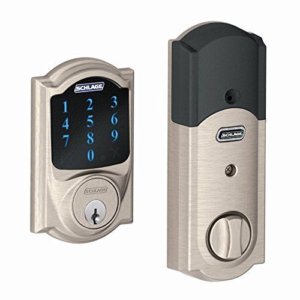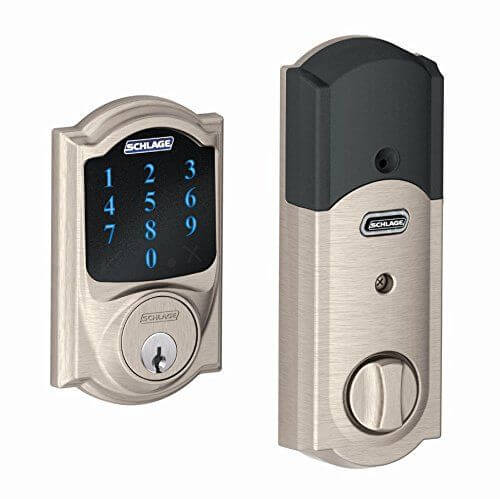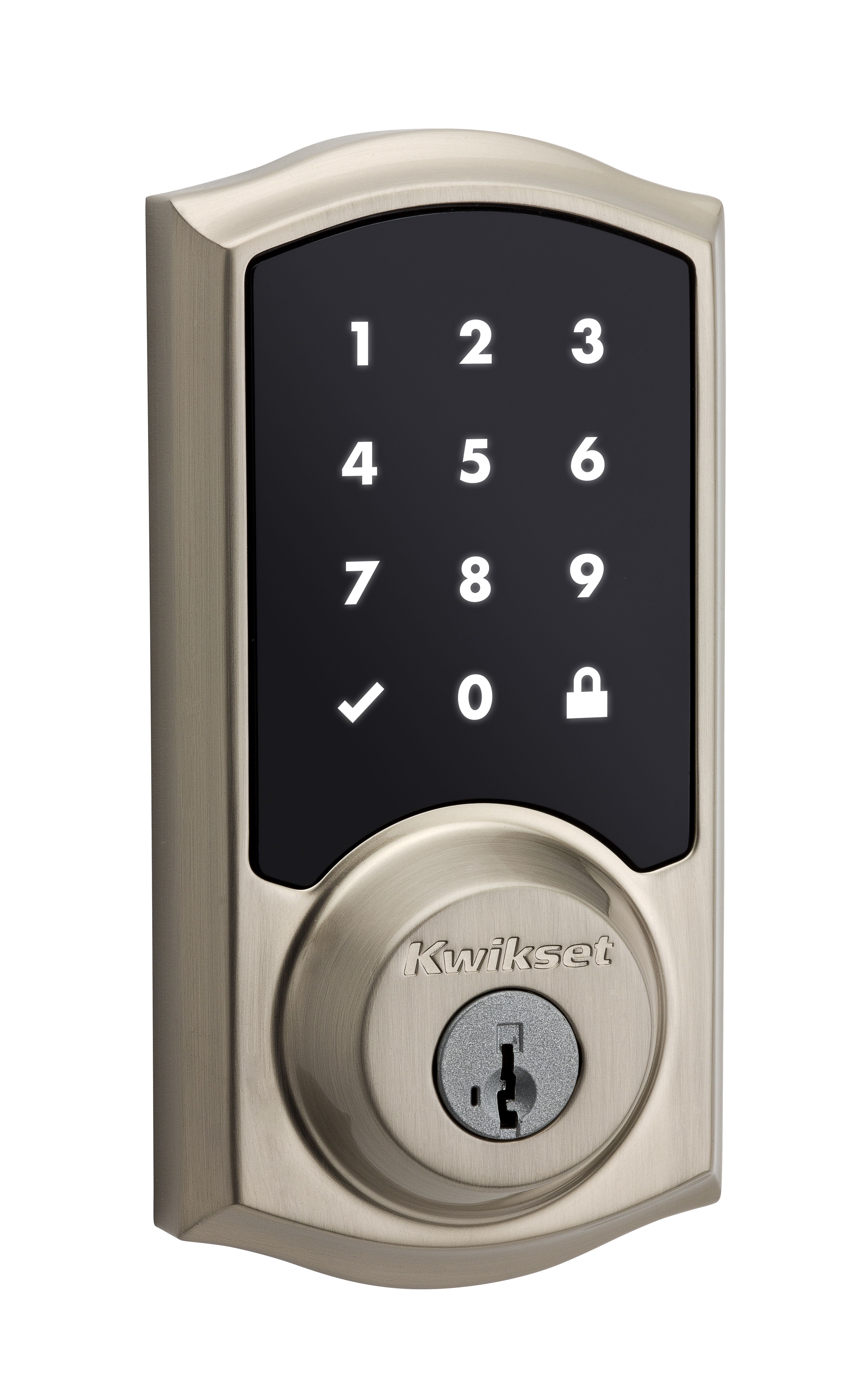 This was a close match because each works remotely but has a few drawbacks. August isn't tied to a specific platform but the August Connect is extra money. The Schlage and Kwikset can both connect to your existing smart home system but limit the options depending on which device you go with.
---
Compatibility
All three devices have HomeKit compatibility, along with the following features.
Kwikset Premis
 Works with iOS No IFTTT compatibility No Android compatibility
Schlage
Works on both iOS and Android Works with SmartThings and Wink No IFTTT compatibility
August
Works on both iOS and Android Works with Amazon Alexa, Nest thermsotat and camera, XFINITY Home, Yonomi app, and Honeywell Compatible with hubs including Wink hub and Logitech Harmony; August Connect WiFi bridge is required Uses IFTTT and has its own channel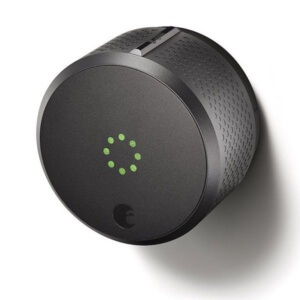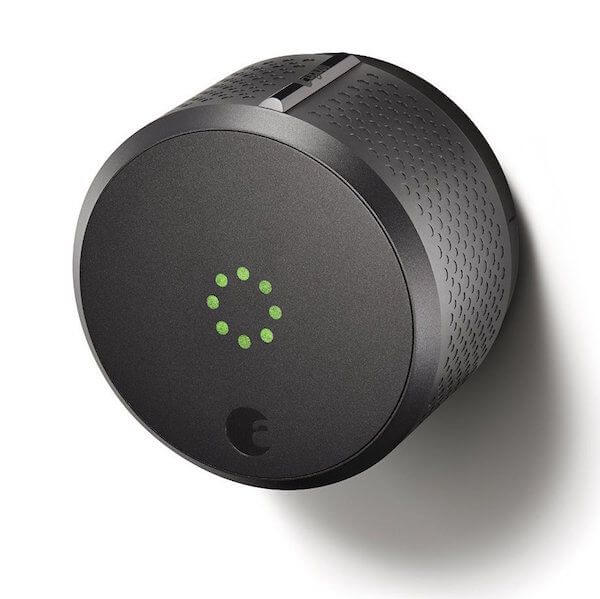 August continues adding more compatibility with other smart home devices than their competitors. IFTTT makes it possible for August to turn on your lights when you get home or turn off your GE oven when you leave. Schlage is compatible with multiple hubs, but they try to push the Nexia subscription which is slightly annoying.
---
Hardware
Kwikset Premis
 Adjustable backset to fit most doors for installation Touchscreen keypad lights up when you place your hand in front of it
Schlage
 Very durable  Easy to install Low power indicator
August
 High build quality Uses existing lock for easiest installation  Very easy to install Low power indicator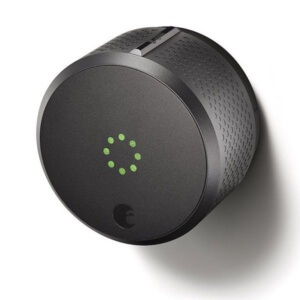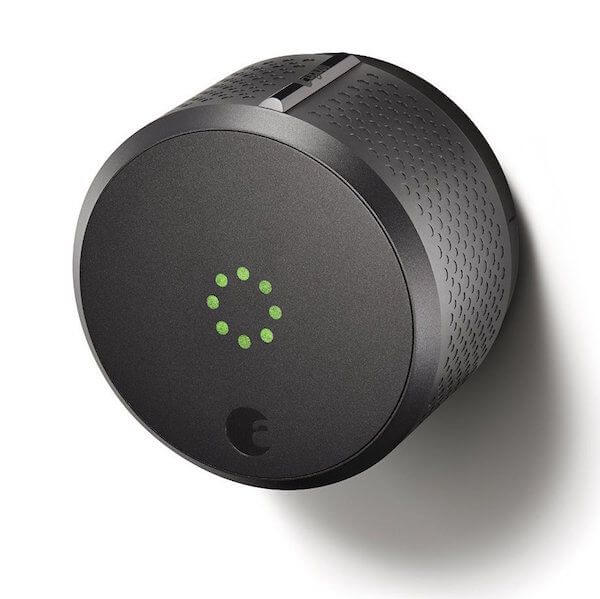 August still uses your existing deadbolt to open and close. It installs inside your home, with the outside of your home appearing like a standard door lock. This makes it very easy to install the August. Schlage and Kwikset Premis are also easy to install, but August still works with your existing physical keys. August also has its own doorbell cam which makes it easy to integrate a smart doorbell.
---
Overall Winner
And the winner of Kwikset vs Schlage vs August electronic locks is…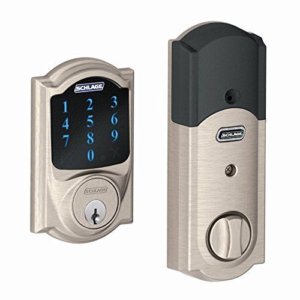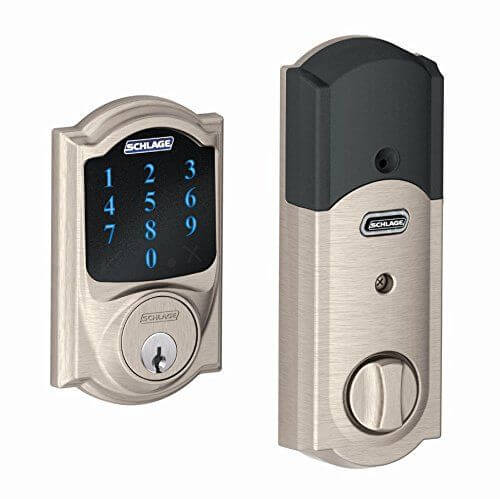 Schlage's ultra security features, keypad, and easy remote access options make it the overall winner. Its strong Amazon reviews are promising and most customers seem to be happy with it. This was a close match because August is also a very high-quality door lock and very compatible with other devices.
Well, there you have it, the winner of Kwikset Premis vs Schlage vs August. Let us know in the comments below if there is anything we missed or any insights on these door locks.