LIFX lights are the brightest smart bulbs on the market—better yet, they don't require a hub unlike their competitor Philips Hue. But Hue is known for countless awesome 3rd party apps. Are there LIFX 3rd party apps?
Browsing your phone's app store, you will quickly realize that there are plenty of entertaining LIFX 3rd party apps to personalize your lights in whatever way you want. Since they are independently developed, some are not as high quality as others. Here are some of the best Hue and LIFX 3rd party apps for lighting up your bulbs in more ways than you thought possible.
LIFX 3rd Party Apps & Effects
Affiliate Disclosure: This page contains affiliate links, which earn us commission at no cost to you.
There are plenty of LIFX 3rd party apps in the App store and Google Play Store. Just search "LIFX" and scroll past the LIFX-branded app; then you will find many more options for controlling your lights. Many apps are not free, but I would recommend trying out some of the free apps before charging your credit card. It's surprising what features the free apps offer. If you own both LIFX and Philips Hue, many of these 3rd party apps work for both devices.
Let's walk through the effects you can create directly in the LIFX app, and then we will cover additional features if you use
LIFX
3rd-party apps.
LIFX app effects
Directly within the LIFX app, you can choose between effects like Candle Flicker, Color Cycle, Strobe, Music Visualizer, and Spooky. Each of these effects are pretty entertaining. Strobe requires you to hold it down (for obvious reasons), while candle flicker and color cycle provide soothing background effects that anyone will love. You can even customize the rate at which the bulb changes colors and how bright or dim the bulb can get.

The music visualizer is a little hit or miss. It doesn't appear to brighten and dim exactly in line with the music. It's mildly cool, but I wouldn't confidently show it off to any hardcore music lovers.
The native LIFX app also offers "themes" with pastel or bright colors for quick selection, along with options like "mellow" and "intense" to set the tone based on the mood you are going for.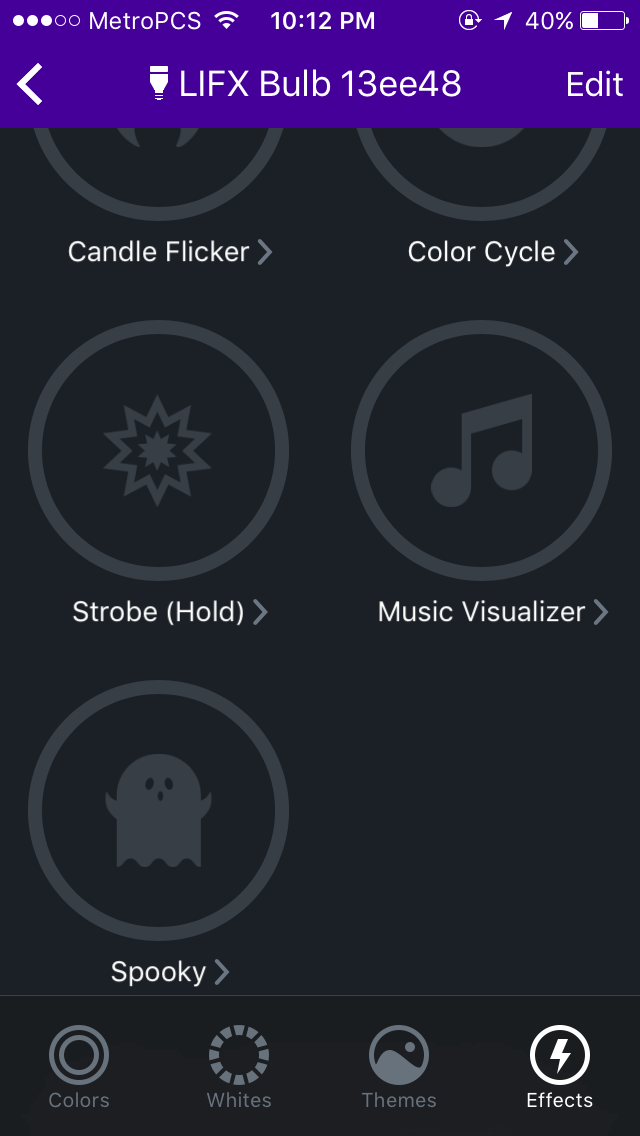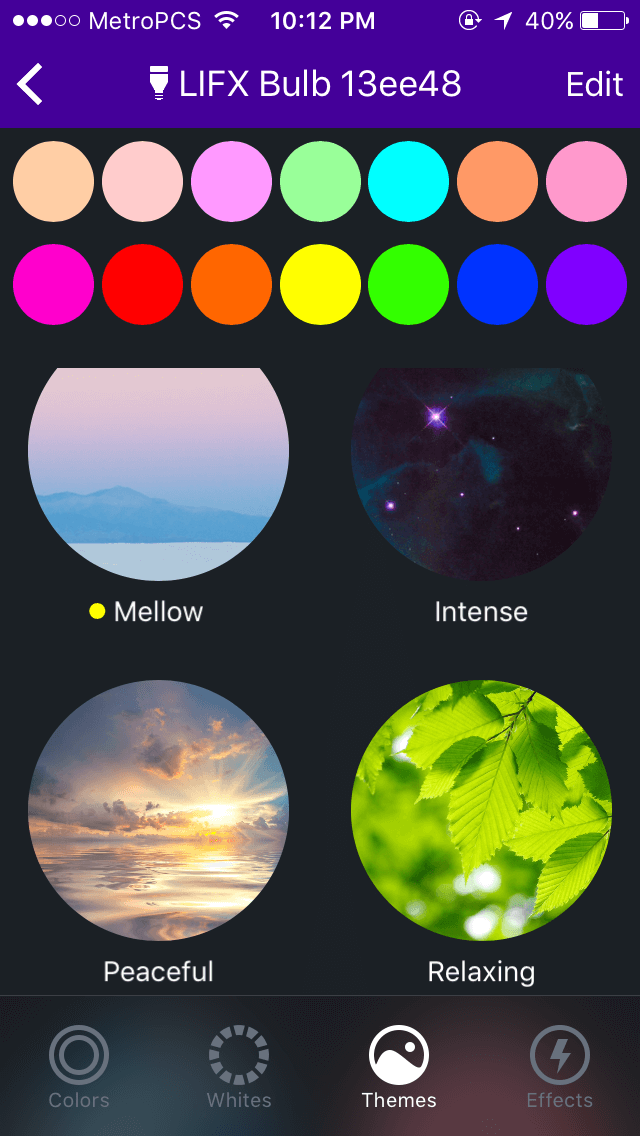 Aivee app – iOS
When I first opened up this app, I thought it was your standard smart light controller. Then I realized that it automatically recognized the smart home devices connected to my network, including my Sony Smart TV and LIFX bulb. Playing around, I tapped on the row for the TV to connect it, then went to the Presets tab. I pressed Mute All and the TV muted. Then I pressed All Off and the lights and TV magically turned off simultaneously!
Aivee acts as a truly universal remote that allows you to create your own controls to manage your TV, Apple TV, LIFX, or Hue devices. There are plenty of other combinations for controlling your smart home. Download Aivee and give it a test run; it's free.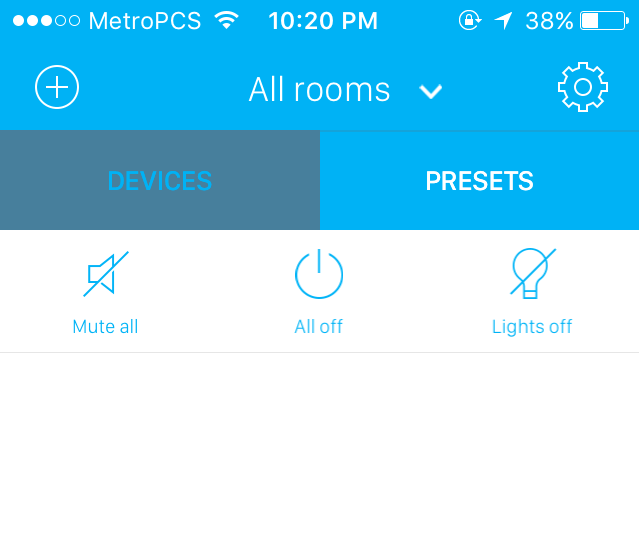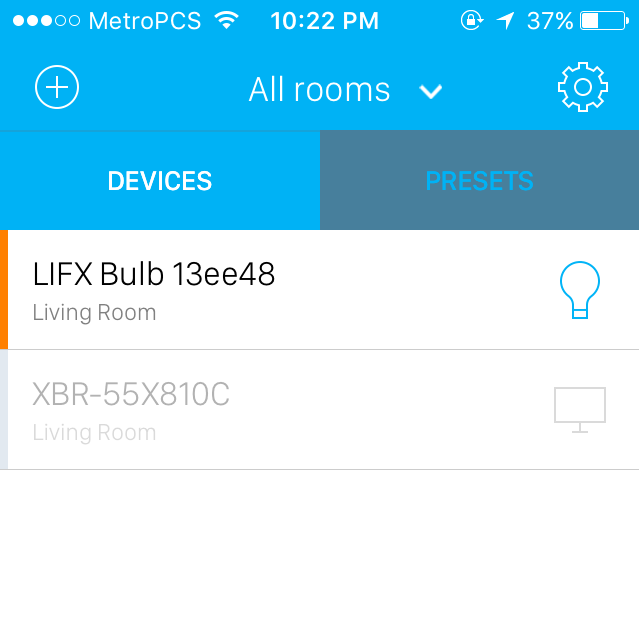 LIFX Ambience app – iOS
The LIFX Ambience app is a little more scrappy than Aivee, but still has plenty to offer as a LIFX 3rd party app. You can select colors based on YouTube videos, photos in your camera roll, or even what your camera currently sees. It offers another music visualizer (similar to the LIFX native app visualizer in quality) and a tilt feature where you can change the saturation, hue, and brightness when you tilt and turn your phone. The tilt feature can be a little tricky to use – if you find out the difference between Yaw and Pitch to control the Y axis and Z axis, let me know.
Be careful around that red button with the bell. It's actually an alert feature with a flashing red light and a loud siren on your phone. There's no warning before the alarm goes off, so it can be startling or wake up someone napping nearby. However, it may be useful for home security purposes, or at least for fun.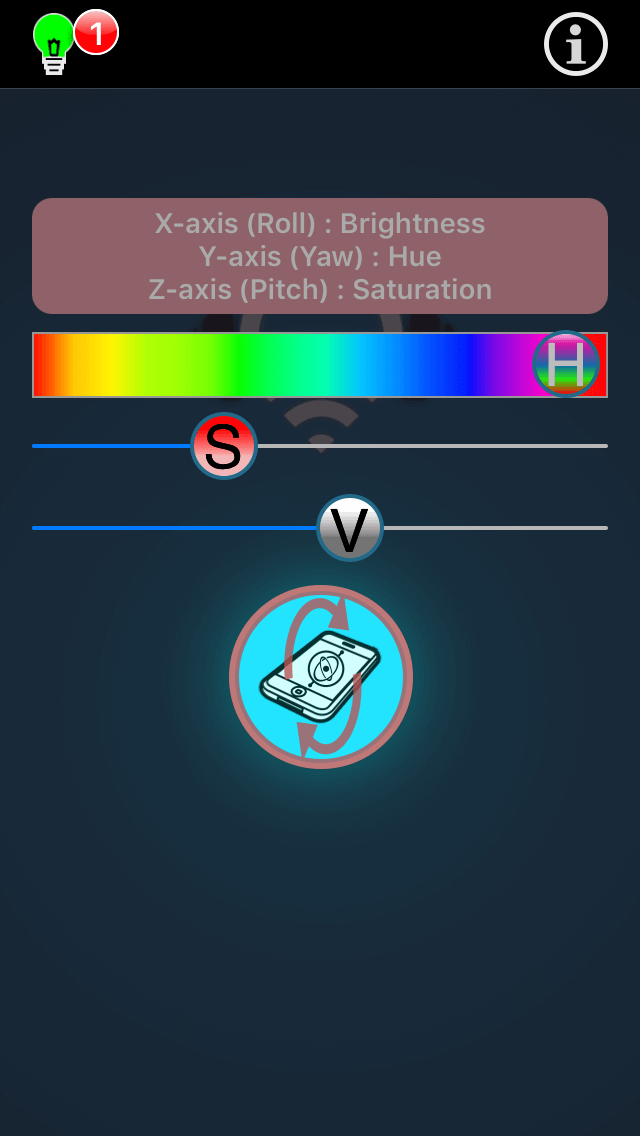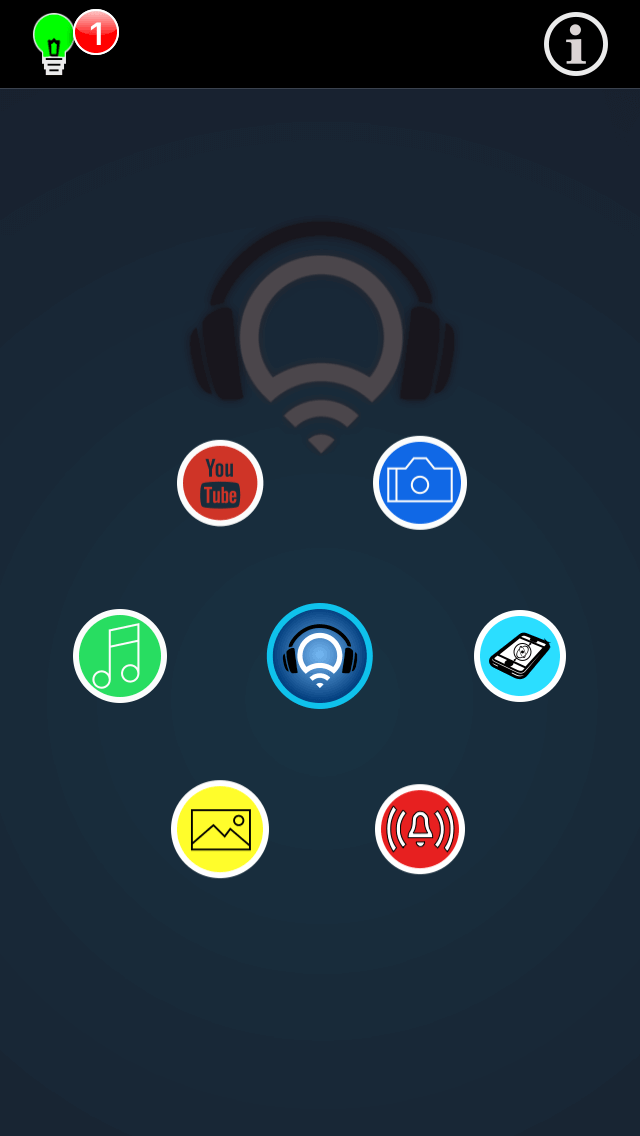 OnSwitch app – iOS and Play Store
The OnSwitch app offers additional themes for both Philips Hue and LIFX, including some that are free and some requiring a paid upgrade. Some of my favorite themes are the passing clouds and the sunrise for waking up. You can also select Van Gogh paintings and have the bulb cycle through colors in well-known paintings. OnSwitch also offers different color flow options that are easier to use than the ones in the native LIFX app.
The paid options are enticing – with a science fiction theme that looks very Star Wars-ish, and nature themes that also look interesting. They even have an area where you can post lighting ideas or vote for theme ideas that other users have posted. OnSwitch is a great download and reaffirms part of the reason I bought a LIFX: because they are just fun!

If you have a LIFX or Philips Hue, integrating 3rd party apps is a no-brainer. They add fun and functionality to already awesome smart bulbs. What are some of your favorite LIFX and Philips Hue 3rd party apps? Let me know in the comments!