It's time for CES 2018, and this year it's all about Alexa. While devices focused on integrating with Alexa at CES 2017, this year many devices have Alexa built right in, giving her access to every room of your house. Whether or not we need Alexa in every corner remains to be seen, but in the meantime, take a look at these new Alexa devices announced yesterday and today.
New Alexa Devices at CES 2018
Affiliate Disclosure: This page has affiliate links, which earn us commission at no cost to you.
Smoke alarm with Alexa
First Alert just announced their new Onelink Safe & Sound smoke alarm/CO detector. While it's similar to the Nest Protect, which both have companion apps for controlling the alarm, First Alert stands out because it has Alexa built in. In other words, you can have an Alexa device hanging from the ceiling and letting off omni-directional audio. It will be interesting to test how well Onelink can hear people. If you have to crank your neck upwards and shout at Alexa, it will be too frustrating to live with, but only time will tell.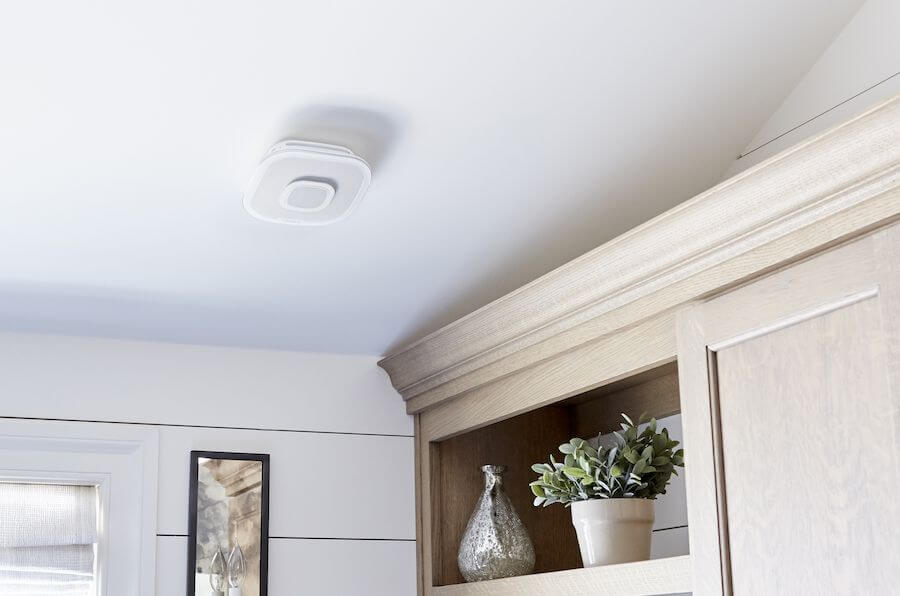 Baby monitor
Project Nursery is releasing the first HD WiFi baby monitor with an Alexa smart speaker built in. Why would you need Alexa in your baby's nursery? It could help you order diapers and wipes on-the-go. Or can ask Alexa to record a video or play a lullaby from an Alexa in the other room and trigger Project Nursery's baby monitor to record. The camera also has typical baby monitor features, such as white noise/lullabies, two way talk, temperature alerts, and more.
Mirror and toilet
When it comes to new strange Alexa devices at CES, it appears that Kohler has stolen the show with its smart mirror and toilet. Using Kohler Konnect to connect its hardware to Alexa, Google Assistant, and HomeKit, both the Verdera Voice Lighted Mirror and the Numi toilet are set to be voice- and gesture-controlled. While it might seem absolutely ridiculous at first, there are a few benefits, like touchless flushing and adjusting the light on the mirror for different uses. In short, it's time to start wrapping your head around saying "Alexa, flush the toilet" in the near future.
Byton EV
Byton just unveiled its smart electric vehicle with a touchscreen steering wheel and–you guessed it–Alexa voice controls. It also partnered with Amazon for audio and video content. No word on what exactly that entails, but I'm guessing it may mean you can access your Amazon Music Unlimited and Prime content all on the road.
iDevices light switch
The new iDevices Instinct has Alexa directly built in. The light switch has a glowing blue LED ring to indicate Alexa is listening, just like the original Echo devices. Its motion detector also allows you to automatically turn your lights on and off without voice commands.
Alexa-enabled AR glasses
Built by Vuzix, their new AR Alexa Blade glasses will display results to the questions you ask; so if you ask directions, the glasses will display a map on the screen. It's easy to see how this kind of integration could be one of the most useful new Alexa devices, but there's one small catch: for now, these glasses will cost you a steep $1,000.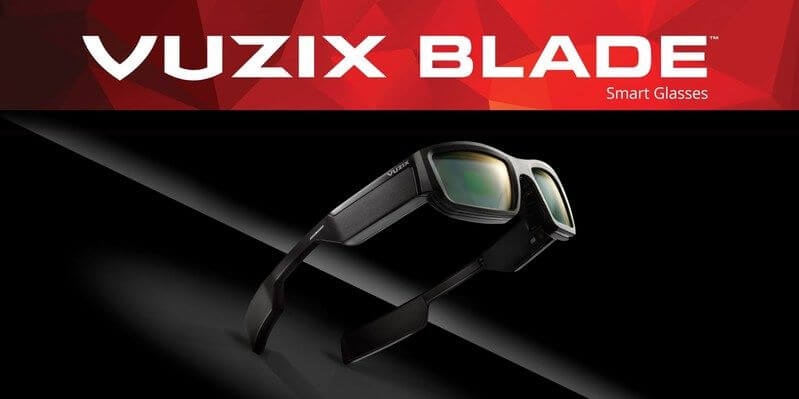 ---
Other Cool Tech
Besides new Alexa devices, there are countless other awesome gadgets. Here are a few that we are excited to learn more about this week.
Smart Water Monitor with Shutoff
Chicago-based Elexa (yes, different from Alexa) is releasing a new leak detection system called Guardian. It includes a valve controller for shutting off the water. If the sensors find that there is a leak, homeowners can take action right away by shutting off the water remotely using the valve controller. It's already available on Amazon— if the price seems hefty, that's because it includes three leak detectors and the valve controller.
Arlo Baby works with HomeKit
NETGEAR announced that Arlo Baby now integrates with HomeKit, allowing you to keep an eye on your baby and use two-way audio through the iOS Home app. You can also ask Siri to show the camera's live stream or remotely access the live video and audio feed if an iPad or Apple TV 4th gen is connected to HomeKit. No word yet on when the integration will be available to customers.
ZLINK's affordable Z-Wave hub
Startup ZLINK is launching a super affordable Alexa-enabled smart home hub. The hub uses Z-Wave and WiFi to connect all of the smart home devices in your home just like SmartThings and Wink, but the difference is that it retails at less than $20 instead of $100. ZLINK's IndieGoGo campaign is underway.
Motion controlling ring
The smart ring Talon is now in pre-orders. Talon uses motion controls and two buttons on the bottom pressed with the thumb. The ring is designed for AR/VR, gaming, and smart home controls. While motion controls are nothing new at CES, pairing them with a wearable like a smart ring could make them accurate enough to control your smart home without frustration.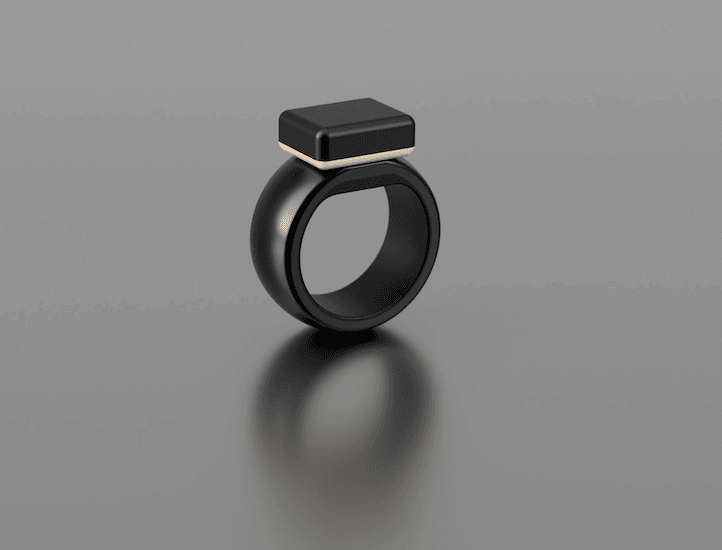 Smart scent diffuser
Moodo is releasing a new Scent Shuffle feature for its Moodo diffuser. It combines up to four scents that work together harmoniously for themes like Beach Party, similar to Kramer's cologne. The new shuffle feature has the Moodo periodically shuffle through the different scents every few minutes, keeping the scents fresh and exciting so your nose doesn't get bored. The diffuser also works with Alexa.
---
Well, we are off to the show! Wish us luck navigating the crowds.
If anyone is in town, send us a Tweet so we can meet up. Keep an eye out for our video and article on Thursday covering some of our CES favorites.
In the meantime, let us know in the comments below: which new Alexa devices do you think will be useful?