A smart home hub is what all of your compatible gadgets communicate with to connect to the internet.
Of course, not every smart home device needs a hub. Nest, LIFX, and many others work completely on their own.
But setting up a hub means you don't have to use each gadget's individual app for controls and scheduling. Instead, you can get all your devices working and communicating together for complete automation in one place.
But what's the best smart home hub?
We recently tested several smart home hubs side by side. Find out which ones performed the best in our video below, then read on for additional details.
Best Smart Home Hub
Affiliate Disclosure: This page contains affiliate links, which earn us commission at no cost to you. The writers of this blog received a free sample of Hubitat for review. They were not compensated in any other way. The opinions are 100% their own and not influenced.
There are several options for automating your home with a hub. Each has its pros and cons, and I will go through these to help you find the best hub for you.
Each hub works with its own unique list of compatible devices. We include a few of these in the table below. You can also check out our Solver to see what works with SmartThings and HomeKit.
| | A few compatible devices | Cloud or local | User friendly app | Speed | Remote access | Assistants |
| --- | --- | --- | --- | --- | --- | --- |
| SmartThings | Wemo, LIFX, Arlo, Hue, Kwikset, Schlage | Cloud | Somewhat | Average (except some local controls) | Yes | Alexa, Google Assistant |
| Wink | Hue, Nest, GE Lights, August, HomeKit (can use it within Wink's platform) | Cloud | Very | Average | Yes | Alexa, Google Assistant |
| HomeKit | Sonos, Hue, LIFX, Nanoleaf, Wemo, Honeywell, Schlage, Ikea | Local | Very | Fast | Yes (if you have iPad always home, or Apple TV 3rd gen or higher) | Siri |
| Hubitat | Lutron, Kwikset, Yeelight, Nanoleaf, Sengled, Schlage, Sylvania, Yale, Hue | Local | Somewhat | Fast | Yes (requires VPN) | Alexa, Google Assistant |
| Home Assistant | Hue, Wemo, Ecobee, Ikea, Nest, Ring, Arlo, SmartThings & Wink also work within the Home Assistant platform | Local | Not at all | Fast | Yes (requires extra programming) | Alexa, Google Assistant (requires extra programming or $5/month) |
The table above should give you a good overview of how SmartThings vs Hubitat vs the other hubs differ from each other. We are going to dive deeper into the details of the table in this article.
One thing that is good to know is that you can actually use multiple hubs at the same time. So you could have a Hue light connected to SmartThings, HomeKit and HomeAssistant with no problems.
Now let's elaborate with how cloud-based and local hubs work.
Cloud vs Local Controls
Before we dive into the best smart home hubs, there is an important distinction to know. There are basically two categories of hubs: cloud-based and local.
Those that are based in the cloud may be a little easier to set up, but they depend on: 1) your internet and 2) that company's servers.
For example, if you have SmartThings turn off your light, the hub sends a request to the cloud and then the response comes back from the cloud that goes to the light. All of this back-and-forth really slows things down.
In addition, if your internet or the company servers are down, you suddenly can't control your devices using the app.
This chart from Hubitat (a local hub) explains cloud vs local automations.
You can see why some people prefer local hubs.
These keep everything local and don't depend on the cloud for basic, everyday tasks. In the example above, if you have Home Assistant turn off your light in the app, the command goes to your hub, and then straight to the device.
No cloud necessary. If the internet goes out, your automations are fine.
As you can see in the table below, there are some pros and cons of cloud or local controls to know about.
| | Relies on internet to work | Relies on company's servers | Easy to use |
| --- | --- | --- | --- |
| Cloud | Yes | Yes | Yes |
| Local | No | No | Sometimes |
Now I'll compare the best smart home hubs within their categories (cloud-based or local) below. Let's take a look at SmartThings vs Wink vs HomeKit vs Hubitat vs Home Assistant, starting with the cloud-based hubs first.
---
Cloud Hubs
SmartThings
Samsung SmartThings is probably the most well-known hub available.
It uses Z-Wave and Zigbee protocols. You can use devices that work with either protocol and it will build out its own mesh network for each protocol.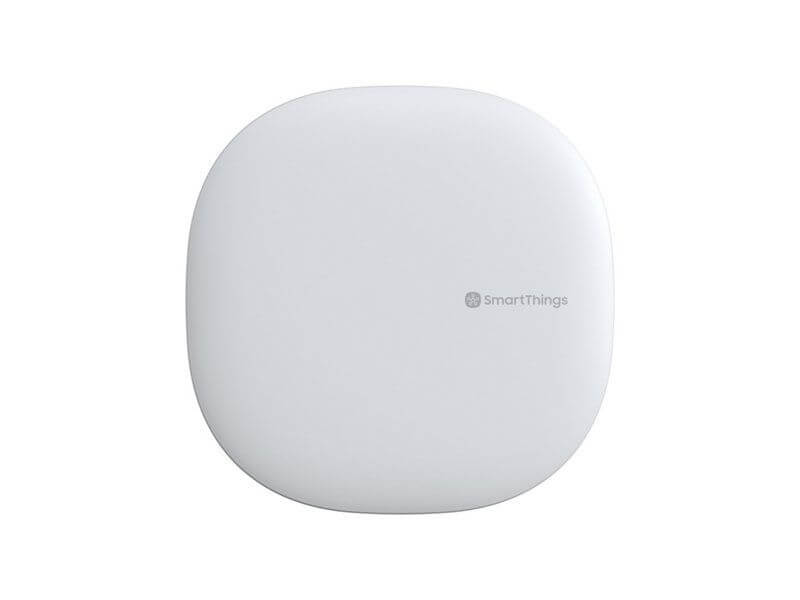 This hub works with many smart home devices, allowing you to control many major brands within SmartThings. Some of those that are incompatible can still be programmed to work with SmartThings using custom device handlers.
Alexa and Google Assistant are also compatible with SmartThings.
It's easy to do basic or complex automations using it (check out webCoRE for some of the more advanced options).
Of course, it's not all ideal.
SmartThings gets messy with their software, especially since they are transitioning from the Classic app and into the SmartThings Connect app. In our experience, the Classic app is preferred by many SmartThings users, and the newer Connect app is not as easy to use.
Maybe the app will be more clear and easy to use in the future, but for now it's not as easy as you would think, since certain functionality and automations only work in one of the apps.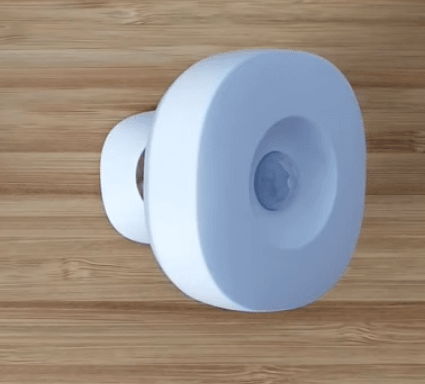 Since many of its devices are based in the cloud, these devices take a little longer to turn things on and off. It's just an extra second of loading, but if you are a smart home perfectionist then that can bother you. However, several devices allow for local controls, and these are just as fast as any locally installed hub.
If you decide to go with SmartThings, check out our video about what I wish I knew when I started with SmartThings.
Wink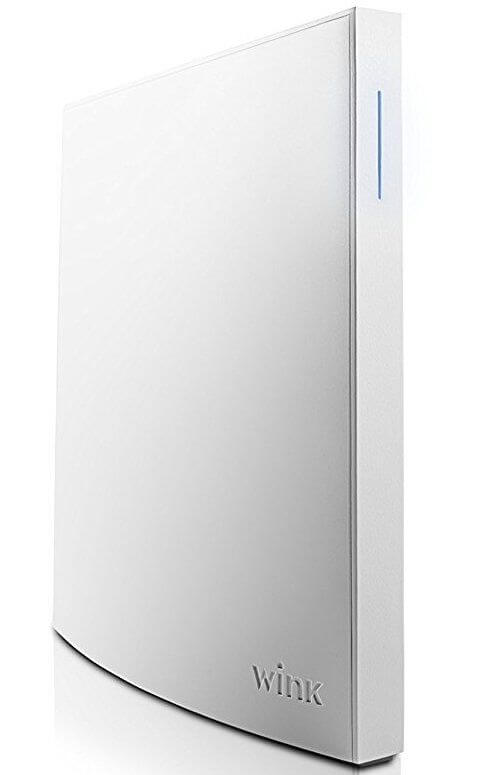 Wink is similar to SmartThings since its automations are also in the cloud.
It's more user-friendly than SmartThings, but doesn't offer as many advanced automations or the option to add devices that aren't natively compatible.

We compared Wink Hub 2 vs SmartThings and found pros and cons to each hub. For example, it's very easy to connect a device to Wink using their barcode scanner. SmartThings v2 also offered battery backup on the hub, though this was removed with the latest v3 version of the SmartThings.
Wink has all of the other negatives of cloud-based hubs and was actually a little slower than SmartThings in our tests, but not by much.
One big advantage: it works natively with Nest, Ring, August, and a few other devices that SmartThings doesn't work with.
Local Automation
HomeKit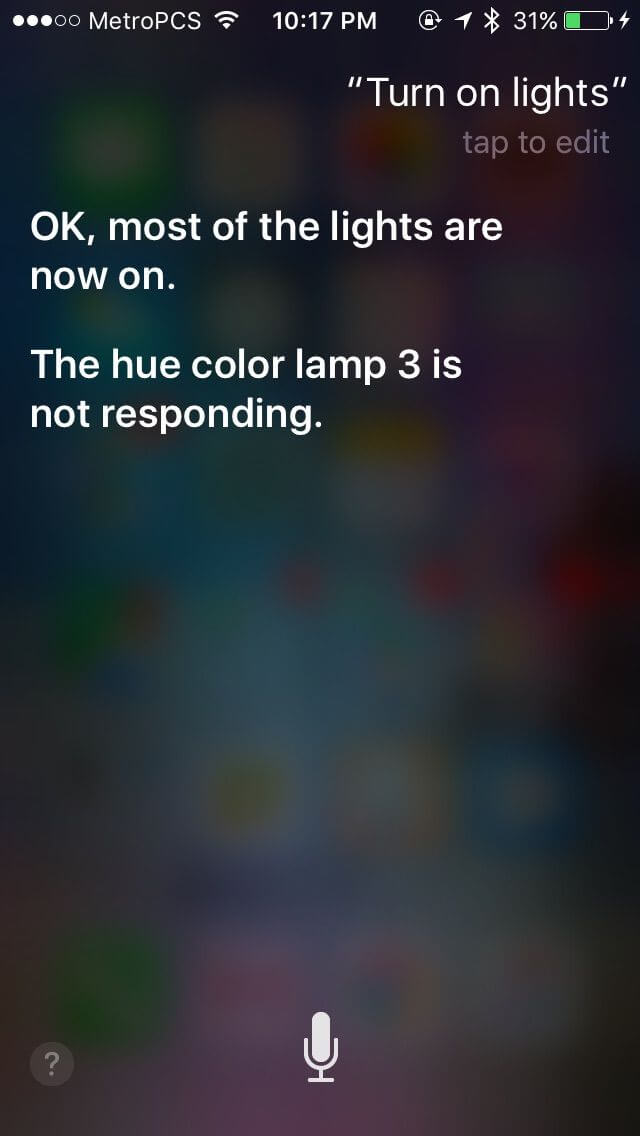 If you want Siri to control your smart home, the best smart home hub for you will be HomeKit.
If you have an iPhone or iPad, using the Home app to control everything is very convenient and fast. You can view and control all of your devices on one screen, and the app's design is beautiful and easy to understand.
Automations and grouping devices into rooms are both simple to set up.
HomeKit runs locally by using an iPad that's always at home, a HomePod, or an Apple TV 3rd gen or higher. These local controls are what make it very quick and responsive, especially when you compare HomeKit and SmartThings. They also allow you to control your devices away from home.
If you're an Android user, you'll want to skip HomeKit entirely, unless you're willing to switch teams. HomeKit also doesn't work with Alexa or Google Assistant, and has less devices that are compatible (though the list is always growing).
Hubitat
This smart home hub came out a few years ago and is still gaining recognition, but those who use it love it.
It seems similar to SmartThings since it has Z-Wave and Zigbee. But when you look at SmartThings vs Hubitat, one difference is that Hubitat works locally so you don't have to depend on the cloud.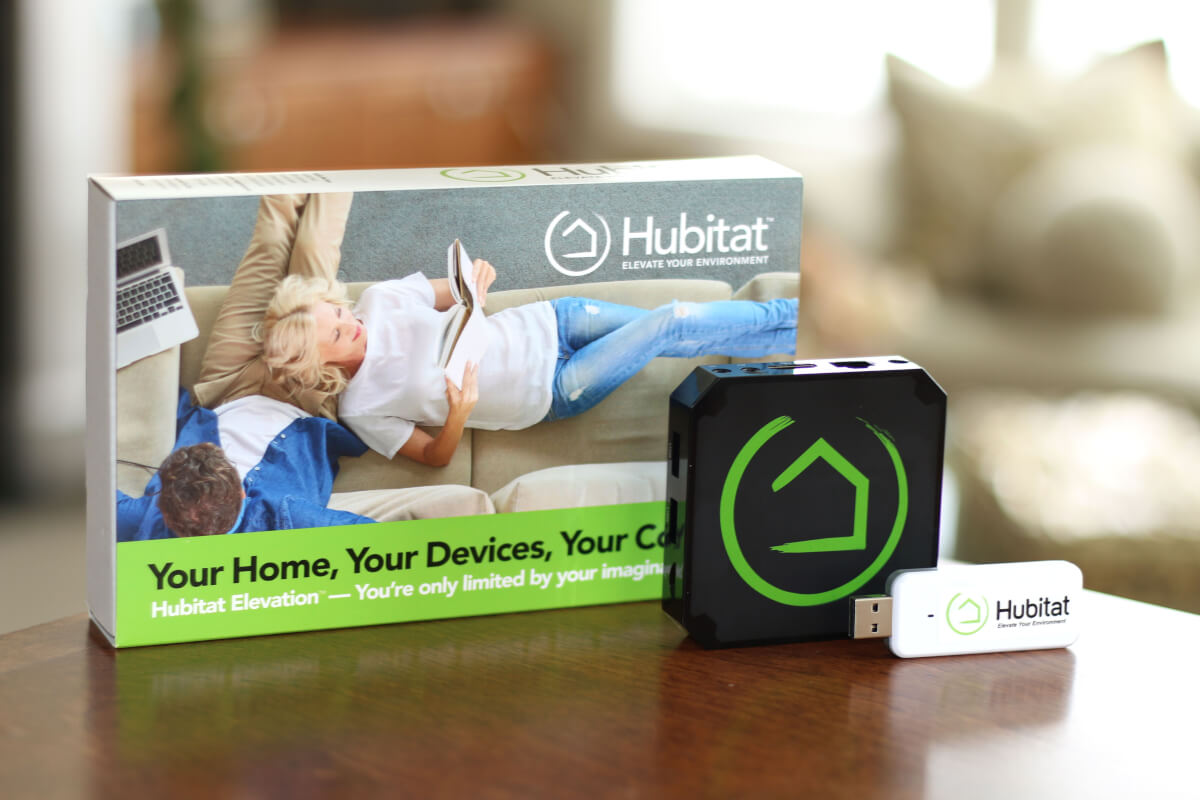 That's a big advantage.
Many devices are compatible with Hubitat, and you can use Alexa and Google Assistant to control its devices. While it's not designed to control everything remotely, it is possible (we said this wrong in our video above). It will require a VPN and some extra work.
Hubitat uses built-in apps to control and automate very devices around your home.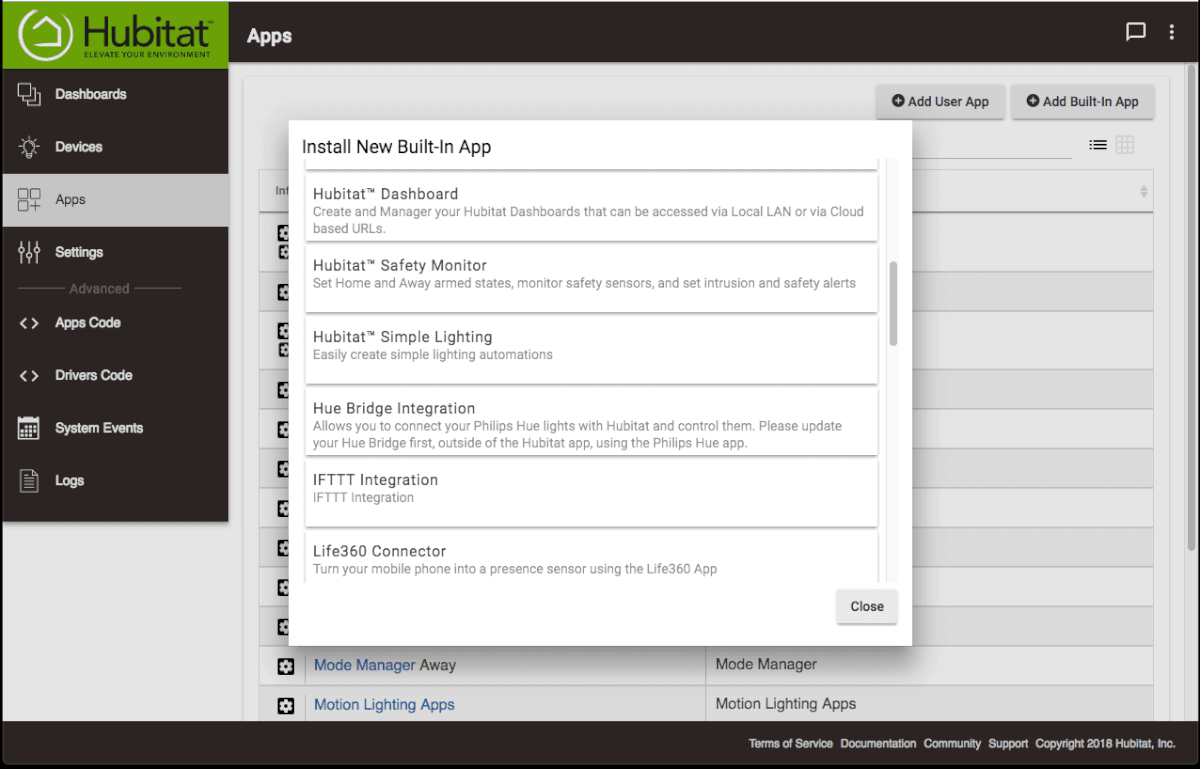 For example, their Rule Machine lets you create automations, while their Safety Monitor app looks for home intruders, water leaks, etc. By adding the Dashboard app, you can also view all of your devices in one place and customize its appearance.
Its growing community means more apps are also being developed for advanced controls.
Home Assistant
If you're a developer or love tinkering with gadgets, Home Assistant (also called Hass.io) is a cool option for setting things up exactly as you like them.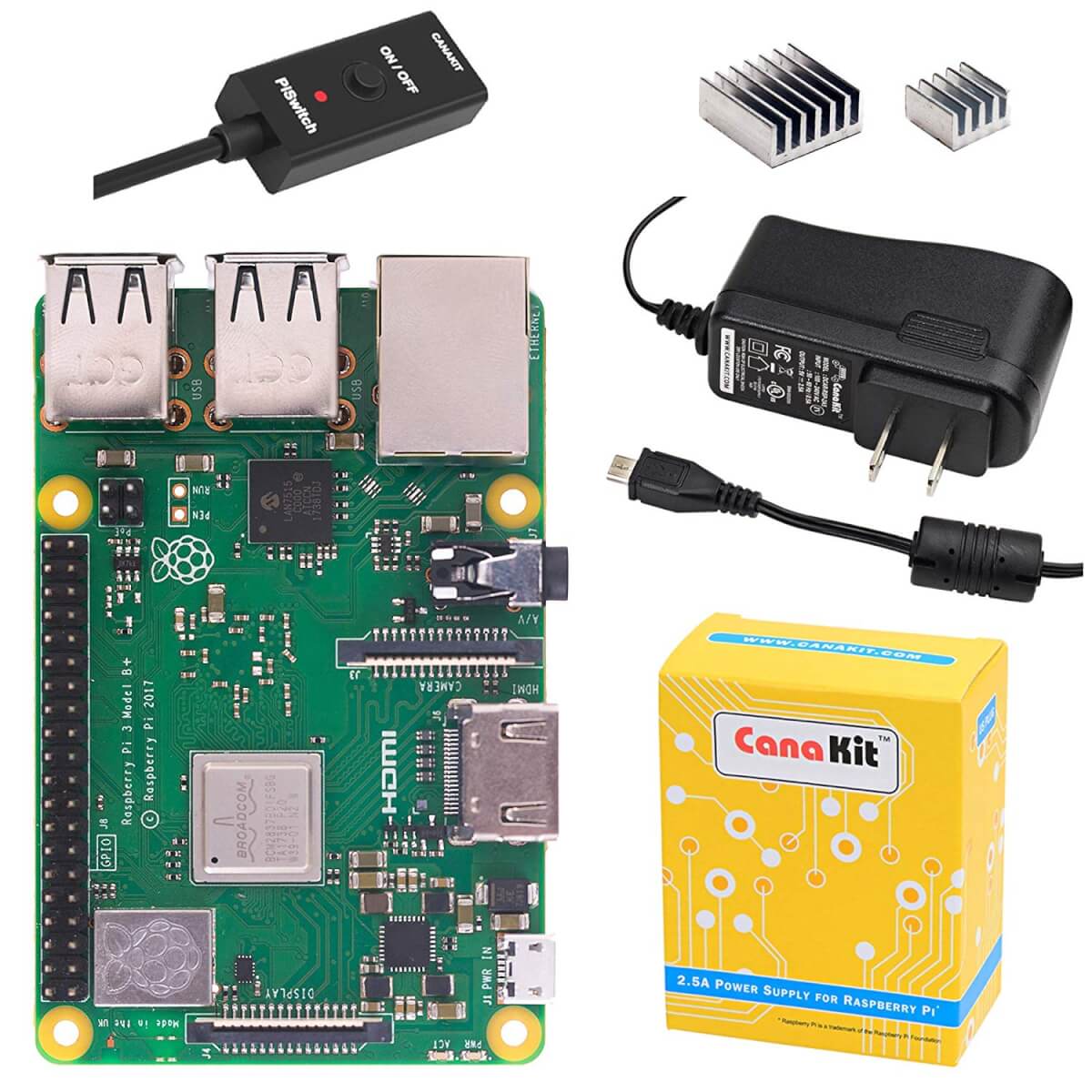 The software is free and open-sourced, so you can run it on any computer. It works well on a Raspberry Pi that you keep plugged in at home.
Home Assistant also has a very strong online community that can help you figure things out and get new ideas.
Home Assistant is compatible with the most devices of any of these hubs. The extra controls are nice for designing your home your way, and Home Assistant users are big fans of how it works.
The catch? It requires much more programming and tinkering.
Even if you're a developer, there is a learning curve and set up work with Home Assistant. The design and UI are very confusing, so even simple automations are confusing to create. I modified YAML code to get it up and running, but it definitely took extra time compared to the other hubs listed here.
The community is working on making it easier to get Home Assistant installed, but it will still be awhile before it's as straightforward as SmartThings.
If you think smart home tech should be easy, you may want to avoid Home Assistant.
Getting it working with Google Assistant or Alexa costs $5 per month, or extra programming that doesn't seem very simple. Z-Wave and Zigbee compatibility requires a USB stick plugged into the Raspberry Pi. Controlling it remotely also takes some extra work.
All of this extra time and effort may make you want to go with a cloud-based hub if you're deciding between SmartThings and Home Assistant.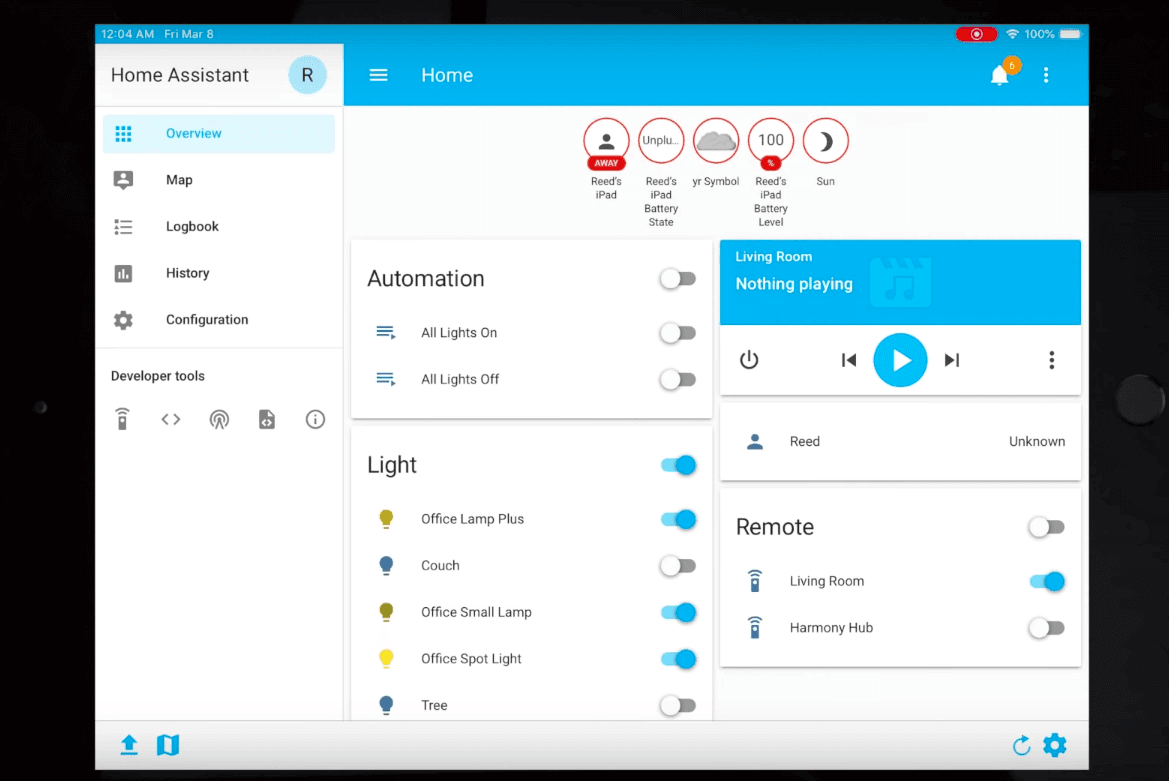 You can use their native iOS app or control everything in the browser if you use Android.
Home Assistant gives you complete control over your smart home, its automation, and data behind how much you use each device. If you can get it going without too many headaches, it may be worth it to you.
Another option similar to HomeAssistant is OpenHAB. You might want to look into it if you're thinking of going this route.
---
Other "Hubs"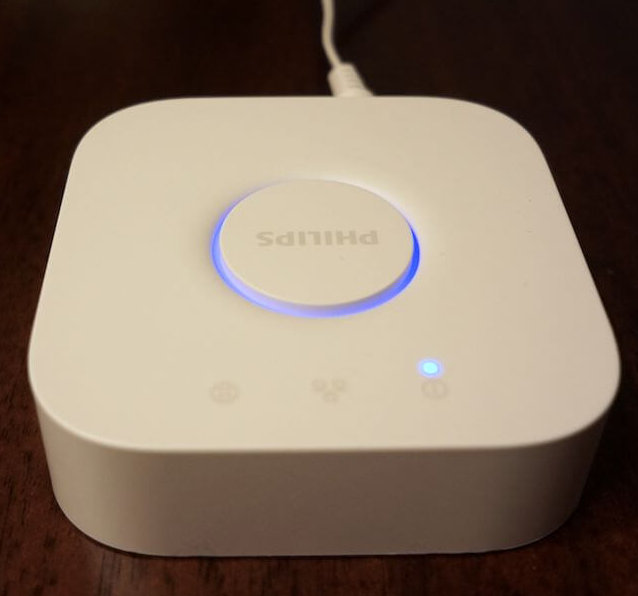 Besides the hubs listed above, there is other smart home hardware that people refer to as "hubs," but I wouldn't consider them hubs.
A hub communicates with all of your smart home devices and connects them to the internet. By using Zigbee/Z-Wave protocol, your devices can talk with the hub that's connected to your internet.
This keeps your bandwidth clear since so all of your devices aren't connecting directly with the internet, but rather your hub.
Here are a few other devices that some people call "hubs:"
Philips Hue Bridge: The Hue bridge plugs into your router. All of your Hue bulbs communicate with it to connect with the internet. But since it's only for these bulbs, it's not really a hub, even though it's called a hub frequently. (We've even called this a hub in the past, whoops).
Google Home/Echo Dot: These are for controlling devices around your home using your voice. While the Echo Plus 2nd gen has Zigbee built in, it doesn't have the robust automation options that you would see with a traditional hub. Do you think it's a hub? It can automate routines, but it can't connect to Z-Wave devices so some would say it isn't a hub.

Harmony Hub: Ok, actually this one is kind of a hub. Harmony is mostly a "hub" for controlling your media devices like DVD players, your TV, etc. There are also automations you can do within Harmony, but it's not easy or ideal for automating your entire home in one place.
---
What do you think is the best smart home hub? Comment below with your own ideas, experiences, and opinions!