Plug and play smart outdoor cameras are on the rise, and Nest, Canary, and Arlo all have competitive outdoor cameras. Each of these cameras have good and bad things about them, so I put this together to compare Nest Cam Outdoor vs Canary Flex vs Arlo Pro outdoor cameras.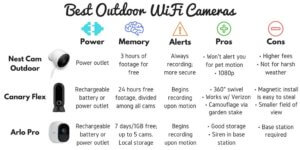 This infographic compares Nest Cam Outdoor vs Canary Flex vs Arlo Pro. For details, read on.
Nest Cam Outdoor vs Canary Flex vs Arlo Pro
Affiliate Disclosure: This page contains affiliate links, which earn us commission from other websites at no cost to you.
---
Power
Must be plugged into power
No battery backup
Can be plugged in or run on battery – more information on Canary Flex's battery life here
The battery is rechargeable and will last 2 to 3 months before a notification will alert you to recharge
Can be plugged in or run on battery. Outdoor power adapter sold separately
The battery is rechargeable and will last roughly 6 months before a notification will alert you to recharge (see how its battery life performed in our review)
Backup batteries and an optional charging station make it easy to switch out with as little down time as possible
Solar power available as an add-on accessory using the solar panel
Winner: Arlo Pro. Arlo Pro wins this category in Nest Cam Outdoor vs Canary Flex vs Arlo Pro by a slim margin because it is so easy to have a back up battery and switch it out quickly. It also provides multiple options to power the camera, including battery, outlet, and solar power.
Nest's option for plugging into an outlet is easy, but has obvious flaws, like difficult set up if no power outlet is nearby, and connectivity issues during power outages. With Arlo Pro or Canary Flex, you can choose either because battery or outlet power, because both options are available.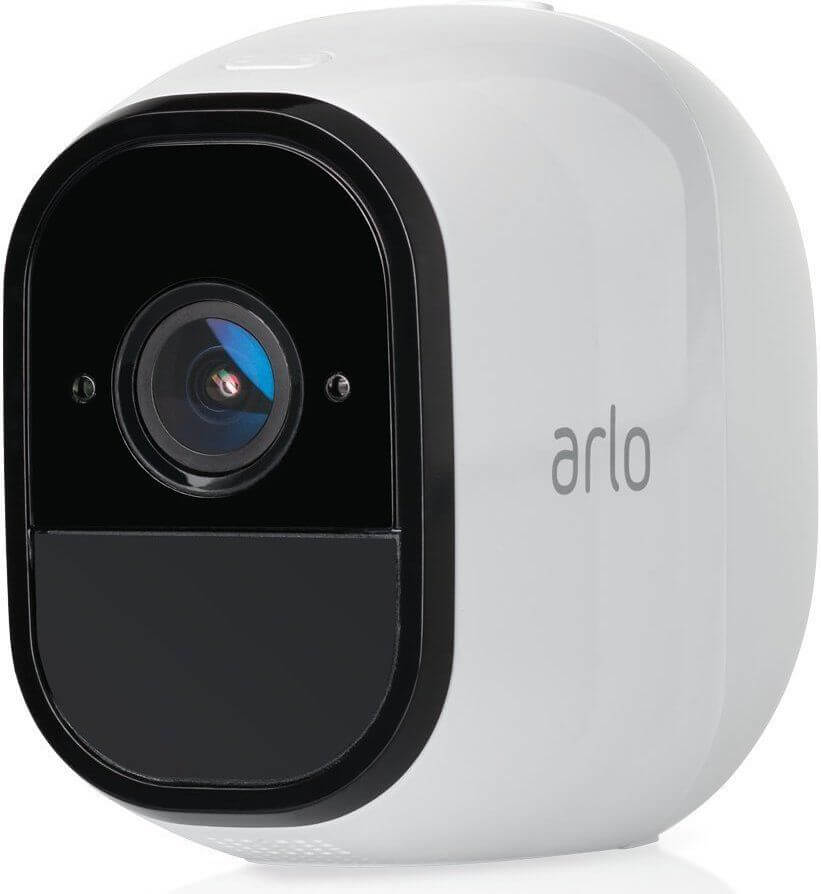 ---
Video Quality
1080p
130 deg field of view
720p
113 deg field of view
720p
130 deg field of view
Winner: Nest Cam Outdoor. Nest has great 1080p resolution that makes it easy to view faces, zoom in on objects and still see them clearly. It's also got a slightly wider field of view than Canary Flex. Higher resolution and large viewing areas are essential for outdoor security cameras, and Nest Cam Outdoor gets it right in these areas.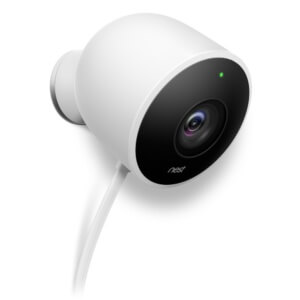 ---
Storage Capability
3 hours of playback for free (can't download video on free plan)
10 day video playback for $10 a month and $5 a month for each additional camera
30 day video playback for $30 a month and $15 a month for each additional camera
Note that the paid plans (called Nest Aware) also come with person alerts, clips and time lapses, activity zones, and more
24-hour shared video history and no video downloads on the free plan
Free shared video history is divided for each camera, so 2 devices is 12 hours each, 3 devices is 8 hours each …etc
30 day video playback will cost $10 a month for 1 device, $15/mo 2-3 devices, $20/mo 4 devices and $5/mo for each additional device and includes video downloads
7 day video playback for free with up to 5 cameras or 1GB memory
30 days of video playback for $10/mo with up to 10 cameras
60 days of video playback for $15/mo with up to 15 cameras
Local storage available with new base station
Winner: Arlo. Arlo is very generous with their free plan, giving users 7 days of storage for free, with up to 5 cameras. Canary Flex is nowhere close to that – it would only have 6 hours of playback with 4 devices because their storage is split between devices. Canary recently bumped their free storage plan to allow for downloads and then reversed it, so it's still behind Arlo in this category of Nest Cam Outdoor vs Canary Flex vs Arlo Pro.
Arlo vs Nest Cam in storage depends on your preferences. For those who want motion zones and continuous recording, Nest might be worth it, even despite the monthly fees. But Arlo is our pick because of its generous storage, while still offering great features.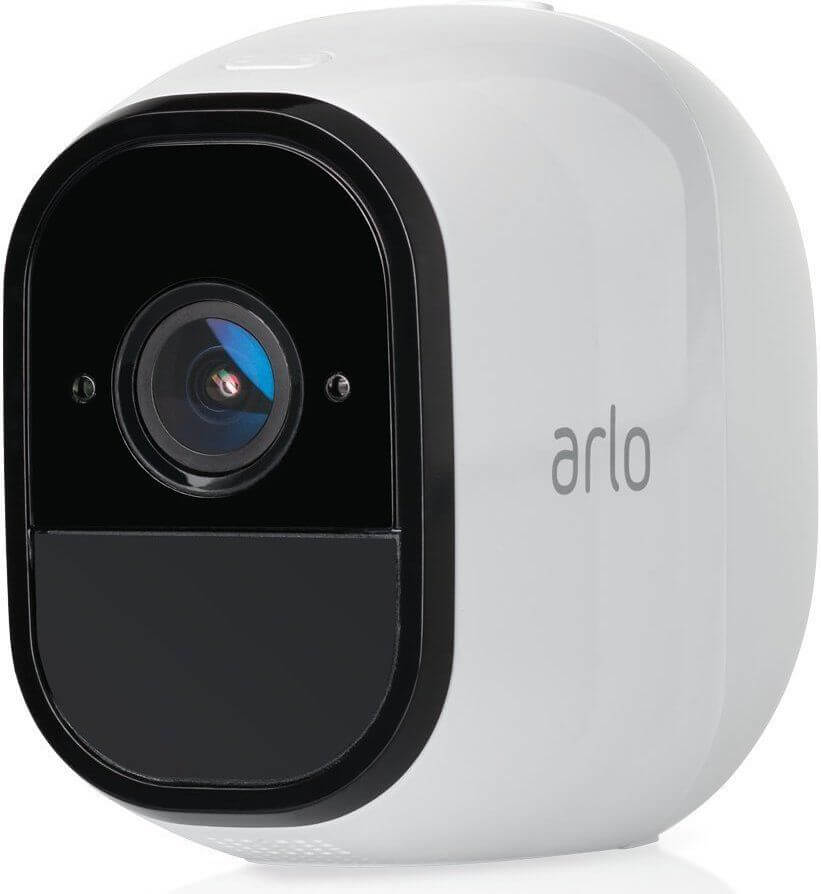 ---
Alert Options
Motion or sound activity alerts (even on free plan)
Person alerts and activity zones (higher sensitivity in more areas) only available on the Nest Aware paid plans
Push notifications or email alerts
Always recording so you won't miss anything
Motion alerts
Adjustable sensitivity
Push notifications
Only records when it detects motion
Motion or sound activity alerts
Shortened delay between motion and alerts compared to Arlo
Adjustable sensitivity
Email and push notifications
Only records when it detects motion
Winner: Nest Cam Outdoor. Nest currently has the option to detect a person so you won't be alerted for random objects. Even though this is only on the paid plan, it's still better to have this option then not. It's irritating to get false alarm alerts all day long, and with Nest Cam Outdoor, that won't be an issue anymore.
It's also always recording due to being plugged into power, which is a big bonus. If someone quickly runs across your camera's field of view, the other two cameras would likely start recording when it's already too late. But Nest doesn't miss anything since it's always recording; you can just go back in your camera's timeline to see what you missed. That's what makes Nest win this category in Nest Cam Outdoor vs Canary Flex vs Arlo Pro.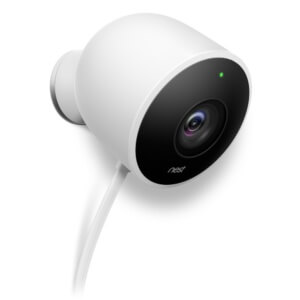 ---
Sound
Two way voice will be coming soon
Winner: Tie between Nest Cam Outdoor and Arlo Pro. Nest Cam Outdoor and Arlo Pro both currently have two way voice, but once Canary Flex has it in the future, then I will update this category to be a three-way tie. Two-way voice has tons of uses, from scaring off intruders by yelling at them, to just coordinating with neighbors and friends. It is essential for securing the outside of your home, especially if you don't install a siren.
---
Temperature Capacity
-4 deg to 104 deg Fahrenheit (-20 to 40 C)
14 to 122 deg Fahrenheit (-10 to 50 C)
-4 to 113 deg Fahrenheit (-20 to 45 C)
Winner: Nest for the Cold, Canary Flex for Heat. Canary Flex can handle the extreme heat, but Nest cannot. Arlo Pro is also good enough for most locations. If you live in a colder climate, Nest could be a good option, but with 104 degree capacity, I definitely couldn't recommend to my Arizona family members.
---
Smart Home Compatibility
Winner: Nest Cam Outdoor.  The Works With Nest ecosystem of compatible devices is nothing to ignore. No matter which major hub or system you want to use, Nest most likely works with it. Arlo Pro is a close second place, but without Wink compatibility, we give Nest the edge in smart home compatibility.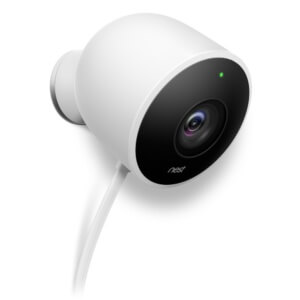 ---
The Overall Winner is…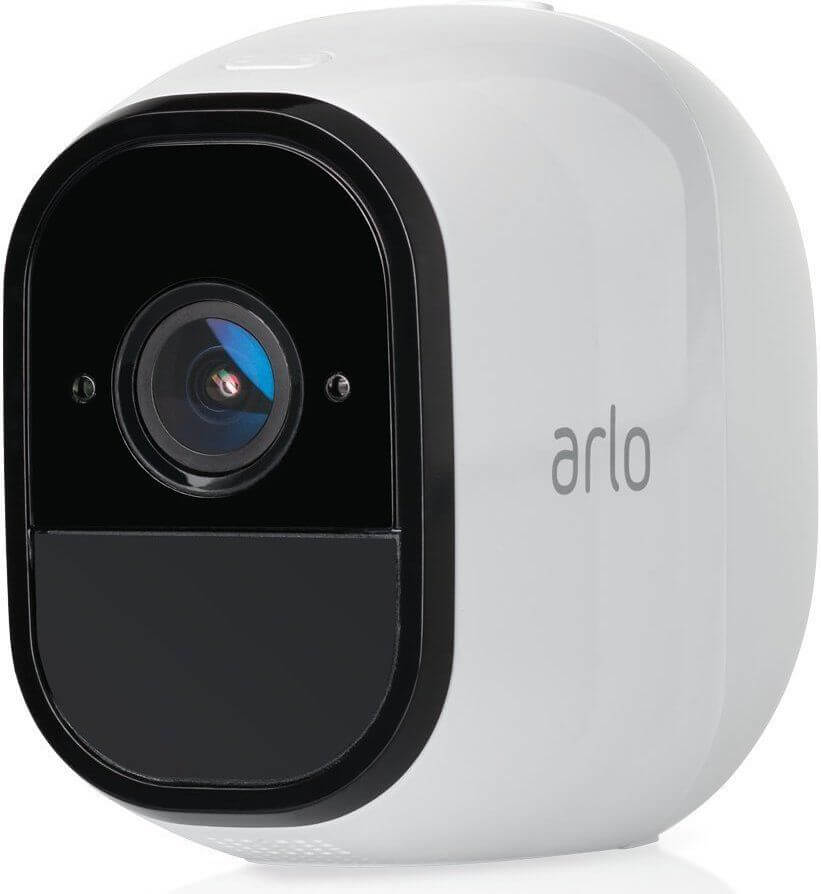 While Nest Cam came in a very close second, Arlo Pro is an impressive upgrade by the excellent Arlo brand that we can't ignore. Its 7 days of free cloud storage is 7 times more than what Canary offers, in addition to the option of local storage in the base station, which also has a siren. Its cameras and base stations are all backwards-compatible; if you already own old Arlos, they will work with the new Arlo Pro and base station.
We also love the flexibility that Arlo Pro works on rechargeable batteries, outlet power, or solar power. Within the Arlo app, you can control multiple base stations. That means you can view your security cameras at your home and your vacation home in one place. We've tested Arlo extensively and recommend Arlo Pro for someone wanting to secure their home with multiple cameras.

Runners Up: Nest Cam and Canary Flex
Nest Cam Outdoor is still a great option. Nest has higher video resolution and is always recording, which is the most secure. If you already have a Nest device then this will be a great addition to your setup, especially when you consider the growing list of Nest security cameras, and how the diversity makes it easier to secure your entire home using Nest.
All of these cameras record video footage in the cloud but what happens when the internet goes down? Some will suggest a SD card with local storage but that can be stolen. Canary Flex has the option to use 4G LTE Verizon coverage if it loses an internet connection (for an extra fee, of course). This with the battery backup is a great fail safe to keeping your home secure. Canary is also great if you only want to purchase just one or two cameras. Since it doesn't require a base station, Canary is a less expensive option than Arlo Pro. See current Canary Flex prices at this link.
Canary Flex and Arlo Pro also have multiple options to mount and hide the camera. Canary offers a Twist Mount and Stake Mount. They also both offer magnetic mounts to quickly adjust or move the camera easily. Canary also offers a Secure Mount so that stealing the camera is not as easy. The secure mount screws into the wall and offers extra anchoring to protect the camera from thieves.
Well there you have it, the comparison of Nest Cam Outdoor vs Canary Flex vs Arlo Pro. If see anything we missed please let us know in the comments below.