Between different hardware, features, and fees, researching security systems is exhausting (trust me on this one). Three of the DIY systems that offer reduced monthly fees are Scout, SimpliSafe, and Nest Secure. But each of these systems has its own pros and cons to keep in mind. Let's compare Scout vs SimpliSafe vs Nest Secure and select an overall winner for keeping your home secure.
We will compare the latest 2018 versions of each system, as several of them updated recently.
Scout
SimpliSafe
Nest Secure

See it at Scout.com

See it at Amazon.com

See it at BestBuy.com
Hub/Base Station
Cellular, 12 hours battery backup, siren, plugs into router
Cellular, 8 hours battery backup, siren, doesn't plug into router, speaker
Cellular, 12 hours battery backup, siren, doesn't plug into router, speaker, keypad, motion sensor
Basic subscription
$9.99/month
$14.99/month
$19/month, 3 year agreement
$29/month, monthly contract
Advanced subscription
$19.99/month. Adds 24/7 professional monitoring
$24.99/month. Adds remote app controls, smart home integrations
Only one plan available
Motion Sensor
Yes
Yes
Yes (Nest Detect)
Access Sensor
Yes
Yes (entry sensor)
Yes (Nest Detect)
Water Leak Sensor
Yes
Yes
No
Security Camera
Yes
Yes
Yes: variety of indoor and outdoor Nest Cams
Key fobs
Yes
Yes (keychain remote)
Yes (Nest Tag)
Keypad
No
Yes
Yes
Other sensors
Door panel with 106 dB siren, Smoke/CO detector, Glass break sensor
Smoke detector, CO sensor, Glass break sensor, Temperature sensor, Panic button
None
Other hardware
Yale lock
Additional keypads, 105 dB sirens, and yard signs
Nest Hello doorbell, Nest x Yale lock, Nest Connect mesh WiFi
Pros
Cheapest monitoring, high quality hardware and apps, smart home compatibility
Huge variety of sensors and hardware
Usable without subscription, smart home compatibility, excellent quality, works in Nest app
Cons
Subscription required for app, no keypad option, hub must plug into router
Subscription required for app, limited smart home integration
Expensive monitoring and hardware, limited sensor options
App average ratings
3.5/5 stars
2.5/5 stars
4/5 stars
Remote monitoring & notifications
Subscription required
Subscription required
Yes (no subscription required)
Call police
Subscription required. Specify in the app when you want police called.
Subscription required. SimpliSafe calls you when the alarm is triggered. No answer or password means the police will check on your home.
Subscription required. Brinks third-party security calls you when the alarm is triggered. No answer from you or emergency contacts means the police will check on your home.
Disarm options
App, key fobs, RFID stickers
App, keychain remote, keypad
App, Nest Tag fob, keypad
Cellular Backup
Included with paid plans
Included with paid plans
Included with paid plans
Or pay $5/month ($50/year) if you want cellular backup without monitoring
Monthly contracts available
✓
✓
✓
Google Assistant
✓
No
✓
Alexa
✓
✓
✓
IFTTT
✓
No
✓
Nest
✓
✓ (only on Interactive Plan)
✓
Z-Wave and ZigBee
✓
No
No
Hue & LIFX lights
✓
No
✓
Other smart home compatibility
SmartThings
None
Wink, Works with Nest products
Click Next to see more of the comparison table.
Scout vs SimpliSafe vs Nest Secure
Affiliate Disclosure: This page contains affiliate links, which earn us commission at no cost to you.
Sensors
All of the security systems in Scout vs SimpliSafe vs Nest Secure have wire-free sensors, making setup as simple as peel-and-stick, or just placing the sensor. They are also customizable, allowing you to add more individual sensors and make it work specific for your home.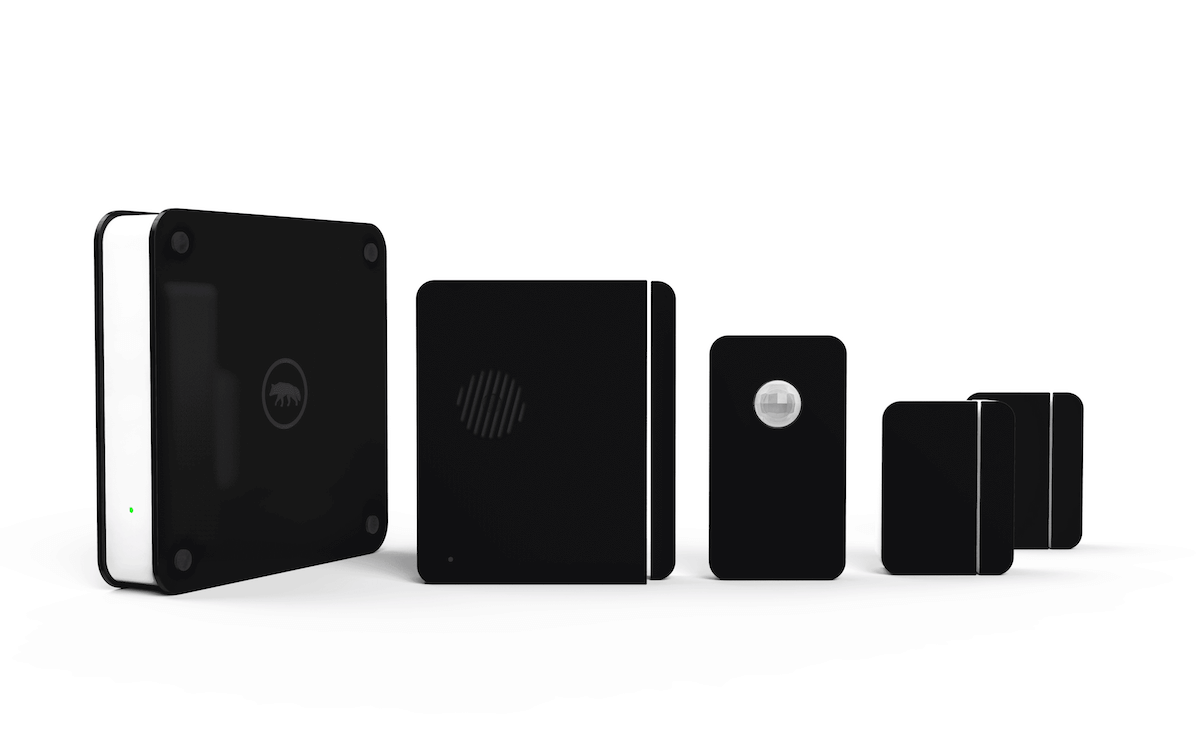 Scout
While Scout used to sell starter kits, they moved more towards a la carte shopping. If you purchase from Scout, plan on buying each sensor and device individually.
Scout Hub
This plugs into your router, has a siren, and is essential for connecting all of your sensors to the Internet.
Traditional Sensors
Door panel. Built-in siren and door chirp can both be programmed within the app.
Motion sensors. Range of 25 feet.
Access sensor. Designed for windows, doors, drawers, and anywhere else, this is a small sensor with 2 magnets. When they come apart more than one inch, it will notify you or trigger the alarm, depending on your settings.
Water sensor. Immediately notifies you of any water leaks
Other Hardware
Scout camera. 1080p camera was announced for 2018. It offers cloud storage and remote viewing of live/recorded video events.
Glass break sensor. Announced during 2018, this sensor will alert you if glass breaks to protect your home from break-ins.
Key fobs and RFID stickers. Used for disarming the system. RFID stickers can be installed on random objects in the house and used to disarm the system. Works the same as a key fob, but designed specifically for those who may not have keys, like a child or the babysitter.
No keypad, panic button, or additional siren available. Hopefully Scout will add this additional hardware soon. Easy set up, but does require you to connect sensors individually. The sensors have tabs that you pull during installation to begin syncing with the base station.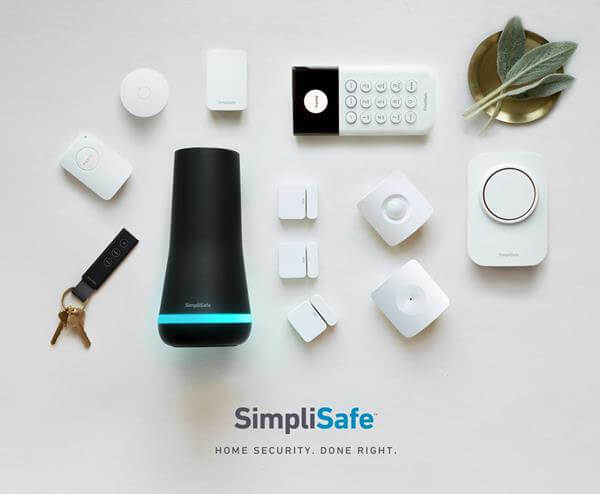 SimpliSafe
SimpliSafe gives you the option to buy one of several starter kits, or purchase everything individually for a custom build. The popular Essentials starter kit retails at $259 and includes:
Base station
This is the tallest hardware in the kit. It has a built-in siren, battery backup for up to 24 hours, voice prompts to help with setup, and a SIM card to call the authorities on your behalf. It's subtle and easy to hide, making it more secure. This new base station is also 5 times faster than the old model.
Traditional Sensors
1 motion sensor. Range of 30 feet.
3 entry sensors. Traditional two-piece sensors that can be adhered to windows or doors that you want monitored.
Other Hardware
Keypad. Use the wireless keypad to turn your system on and off. Unlike traditional security systems, the keypad does not house the siren or other essential security features, so even if a burglar smashes it, your system will continue running without a problem.
Keychain remote. This is a simple remote with panic, off, and away buttons that can control your system quickly. It also doubles as aset up tool with its USB functionality. When you plug in the USB, it runs a setup wizard on your computer, where you can customize the siren and basic functionality of your system.
SimpliCam. SimpliSafe's security camera integrates easily. Cloud storage recording requires an additional fee, but live streaming is free.
Add-on sensors and hardware include: auxiliary siren, glass break sensor, smoke alarm, panic button, freeze sensor, and water sensor.
New hardware has SmashSafe technology, which will notify authorities of an emergency even if someone smashes the base station, keypad, or siren. Sensors were recently redesigned. They are now much smaller, but offer double the range. Sensors are pre-programmed to work together out of the box.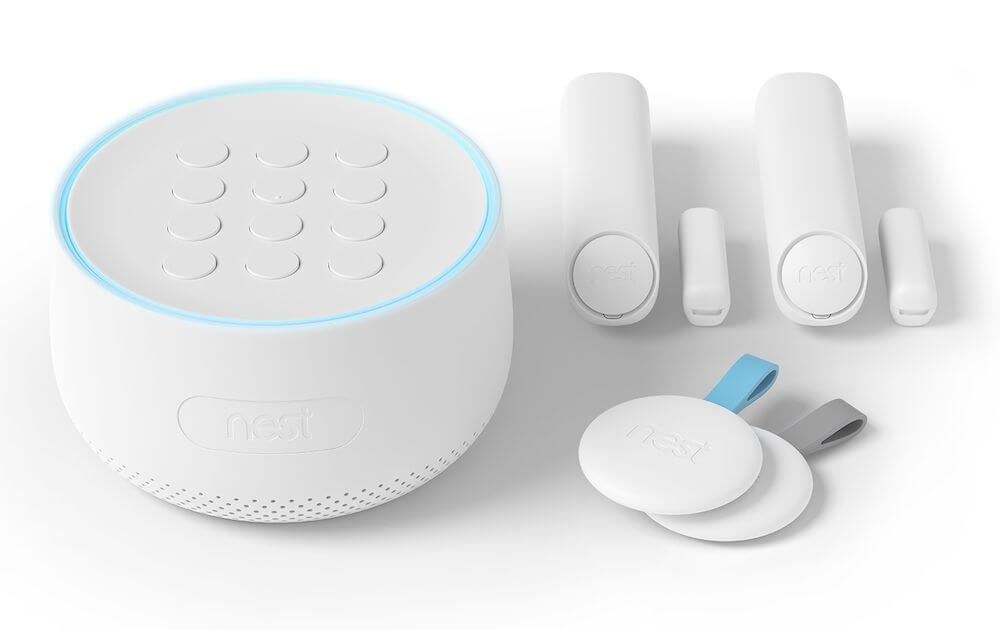 Nest Secure
Nest Secure offers a Starter pack, in addition to individual sensors for expanding your setup. Starter pack retails at $499 and includes:
Nest Guard Base
This is the system's "base" with the keypad and siren built in. It's supposed to sit by the front door, and it communicates with the Nest sensors around your home. Tap your Nest Tags on this device or type in your code to disarm your system. It also has a motion sensor and battery backup, with optional cellular backup for $5 per month.
Traditional Sensors
2 Nest Detects. Nest redesigned the classic security system sensors and came up with Nest Detect. It can sense both motion and if windows or doors open. By pressing on the button on the bottom of Nest Detect, you can temporarily disarm that door in the system, while keeping everything else armed. Perfect for letting out the dog or going outside for a bit. These have a battery life of 2 years and take CR123A batteries.
2 Nest Tags. These are key fobs that can disarm your Nest Guard system. They are known for durability, and you can schedule them to work on a schedule, designed for the dog walker or maid that comes at a certain time each day.
Other Hardware
Nest Cams (indoor/outdoor) extend your surveillance. Cloud storage plans will cost an extra fee.
Add-on hardware includes Nest Connect to extend the WiFi range for larger homes, Nest thermostats, Nest Hello doorbell, Nest x Yale lock, and Nest Protect CO monitor.

When comparing hardware of Scout vs SimpliSafe vs Nest Secure, you can easily see that SimpliSafe has the most options for protecting your home. Both Scout and Nest Secure offer excellent hardware options, but are designed to work as simplified systems in some ways, since there are fewer pieces of hardware.
Customers wanting a more traditional security system will appreciate SimpliSafe's options like the panic button, separate keypad, and auxiliary siren. In addition, their updated sensors and hardware are even higher quality. Plus everything is very affordable: for the same amount of sensors in their starter kit, you're paying about half the price of Nest Secure. That's why for this category, we pick SimpliSafe as the best DIY security system.
---
App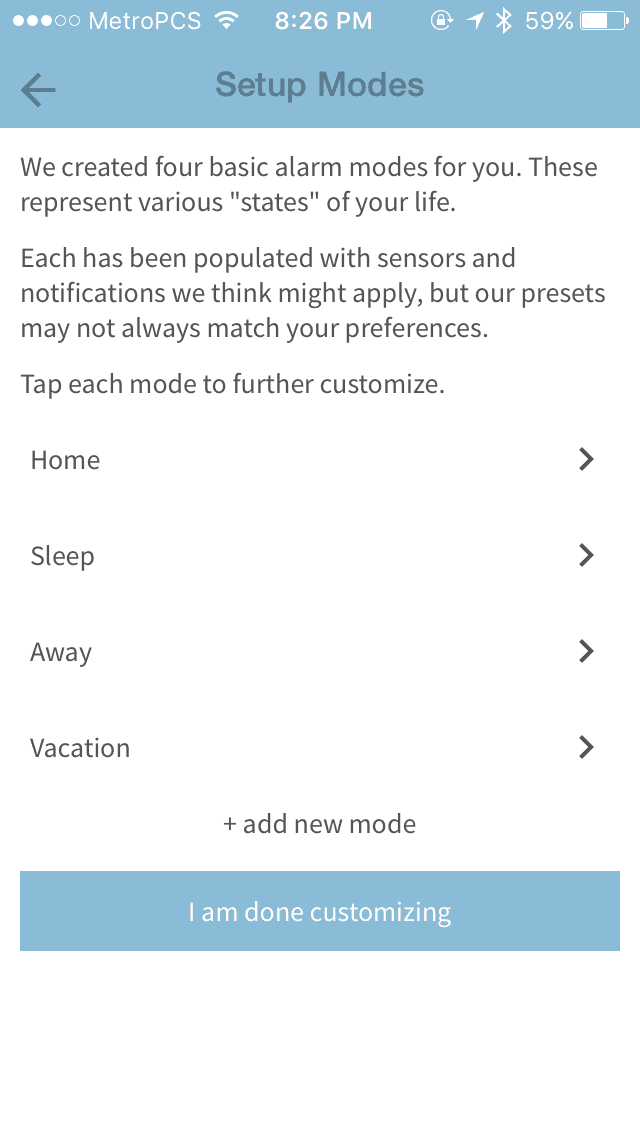 All three security systems offer apps on iOS and Android. SimpliSafe also offers a Windows app. Take a look at a few of the pros and cons of each security system's app.
Scout
Slightly higher ratings on Google Play and iTunes. Pre-populated modes for Home, Sleep, Away, and Vacation. Edit the modes to determine which sensors you want armed and which alerts you want to receive. Provides a detailed history about when the system was armed or disarmed and when sensors are triggered App access and notifications are only available with an Always On paid plan.
SimpliSafe
Those with the Interactive plan can customize sensors, notifications, and other settings within the app. Lower ratings in the app stores, but perhaps these will improve now that the new system is released. Remote control and other advanced features are only available with a paid upgrade to the more expensive plan.
Nest Secure
Control within the Nest app. It's the same app that you can use to control Nest devices like thermostats and security cameras, making it ultra convenient to secure your whole home from one app Set up Remind Me for reminder alerts to arm the system when you leave home Remote control and other features available at no charge; the only fees are for professional monitoring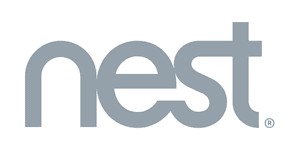 Both Scout and SimpliSafe apps require you to pay for a plan for full app access. Nest Secure allows for remote arming or disarming, notifications, and more without any fees. The only paid features for Nest are if you opt for professional monitoring. Since Nest Secure uses the same Nest app as their other hardware, you can bet it will continue to improve and add functionality for securing your smart home.
Scout takes second place, with modes that are also very user-friendly and easy to set up; for example, if motion is detected, then send me a push notification and trigger the alarm. SimpliSafe's app has improved over time, but is still playing catch up with Scout, which was designed with smart home features first in mind.
---
Alerts & Sirens
Scout
In the app, you can specify which modes should trigger Scout to call authorities and which should not. In other words, if you don't want the police called while you are sleeping but still want your system armed, then you can set it in Sleep mode to hear the siren. Siren is located in the door panel and your hub Add door chirps or warning beeps (alerting you the alarm is about to sound) within the app for additional security Turn off siren within the app or using the key fobs/RFID stickers
SimpliSafe
If the alarm is triggered, SimpliSafe will call and ask your password. If the password isn't provided or you don't answer, then they call the police on your behalf and send them to your home. Siren is located in the hub and auxiliary sirens You can add warning beeps before the siren is triggered Turn off the siren with the keypad, keychain remote, or app
Nest Secure
If the alarm is triggered, you receive a notification of the specifics that Nest Detect spotted, i.e. Nest Detect found motion in the family room. In addition, any video footage from Nest Cams will be displayed within the notification. If you pay for the Brinks monitored security, then they can contact the authorities on your behalf Turn off the siren with the keypad, Nest Tag, or app
Winner: Tie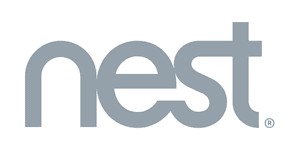 All systems offer excellent alert and siren options for customizing your alerts within the security system. Scout vs SimpliSafe vs Nest Secure all have loud sirens and are easy to disarm using the different hardware options.
---
Monthly Fees
Both Scout and SimpliSafe systems work without monthly fees, but in a very limited capacity: they will only sound the alarm if a sensor is triggered and everything is still connected to the Internet. To really use these systems for security purposes, a paid plan is recommended.
All plans have monthly fees and no long term contracts, so you can cancel at anytime.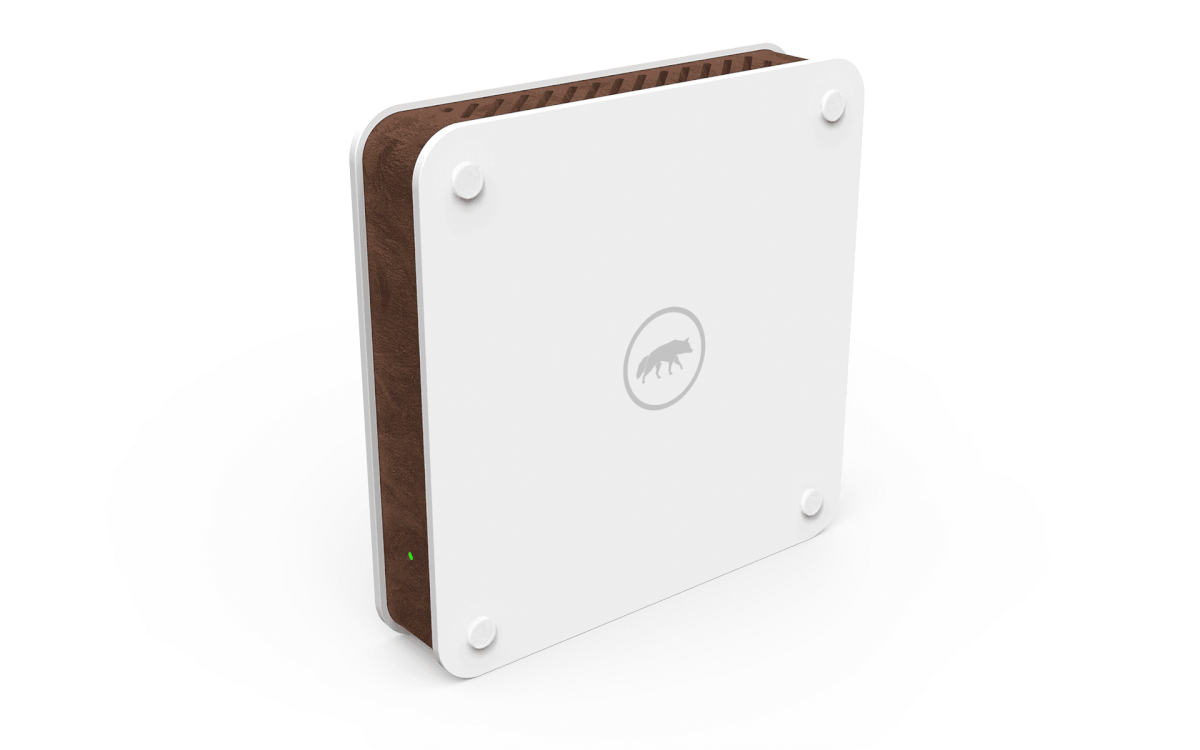 Scout
Without any subscription: Scout will only work locally and can be armed and disarmed using the door panel.

Plans are more affordable: $9.99/month for Always On or $19.99/month for Always On+, with 10% discounts if paid annually. Both plans include mobile app access, email/push/text notifications, and with 4G LTE backup. Upgrading to Always On+ adds 24/7 professional monitoring service and police dispatch Additional Cellular Only plan available for $15.99/month if you have a home without internet. Optional $3/month per camera for cloud storage, or $10/month for unlimited cameras.
SimpliSafe
Plans are more expensive, at $14.99 per month for Standard or $24.99 per month for Interactive. Standard plan includes 24/7 live alarm monitoring and cellular connection in case your WiFi drops Interactive plan adds SMS/email alerts, remote controlling in the app, Nest integration, and secret alerts for monitoring cabinets, safes, and more 24/7 professional monitoring included with either plan Many users will find that the Interactive plan is the only way to go, since it has more app features, remote monitoring, and Nest integration. Feeling locked into the most expensive plan requires you to pay higher fees.
Nest Secure
Optional paid plan for 24/7 professional monitoring through Brinks Security. This costs $19/month if you sign a 3 year contract, or $29/month for month-to-month. Cellular backup is included with professional monitoring, or you can optionally pay $5/month or $50/year fee for cellular backup on Nest Guard Both plans are optional since the system and mobile app work on their own if you are not interested in professional monitoring.
Winner: Scout (sort of)

We're giving this category to Scout, because they have lower monthly fees for similar service, but it still depends on what you're looking for. If you want an affordable plan that will send you notifications and has 4G back up in case of Internet outage, buy Scout and go with the cheapest plan at $9.99 per month.
If you don't care about professional monitoring at all, then 100% go with Nest Secure. Their professional monitoring through Brinks really isn't that great of a value, but if you don't care about that feature, then you can use the app to arm your system remotely without paying any fees. Nest is easily the best option if you don't want to pay any fees, since Scout and SimpliSafe both require a paid plan for app access and basic functionality.
If you are set on professional monitoring, then it could go either way depending on which system you want. SimpliSafe's Interactive plan is really the only usable option, since the Standard plan limits the app features like remote monitoring. With that in mind, SimpliSafe's $24.99/month Interactive and Scout's $19.99/month Always On+ are the two plans to compare. Both offer professional monitoring, and since the price difference is minimal, you are probably best going with whichever system will work best for your home and preferences.
---
Smart Home Integrations
Scout
Works with Google Home, Alexa, and IFTTT Integrates with the Works with Nest system, including Nest Cam, thermostat, and Nest Protect Recently announced it will work with a certain type of Yale smart lock. Integrates with a First Alert smoke and CO detector so you can receive alerts and support from Scout when smoke or dangerous gasses are inside your home. Philips Hue and LIFX smart lighting (compare them here)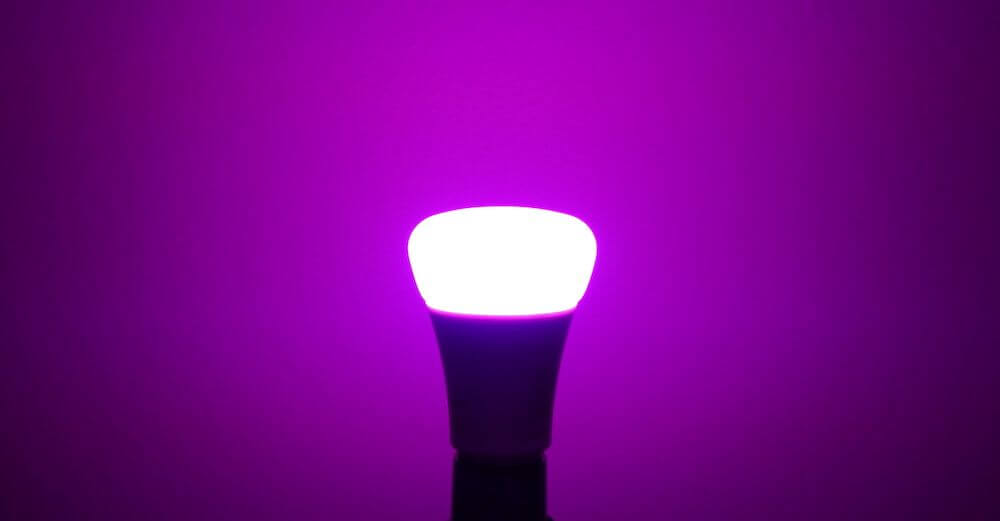 Works under Z-Wave and Zigbee protocol, extending its smart home capabilities Samsung SmartThings compatible
SimpliSafe
Works with Alexa Works with Nest if you pay for the more expensive Interactive Plan SimpliSafe will release their own 1080p video doorbell, HD motion-triggered outdoor camera, and smart lock later this year No other smart home integration
Nest Secure
Works with Google Home, Alexa, and IFTTT Works within the Nest system seamlessly since it uses the same app for its cameras, thermostats, Nest Hello doorbell, Nest x Yale lock, Nest Protect, and security system Philips Hue and LIFX smart lighting Works with Wink hub Compatible with all other smart home gadgets in the Works with Nest platform, including Rachio, SkyBell, WeMo, TP-Link, Haiku, August, MyQ Garage Door, and many others.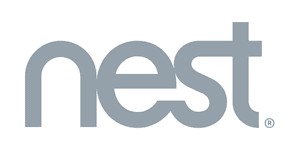 Nest Secure is the clear winner in this category of Scout vs SimpliSafe vs Nest Secure. Thanks to the Works with Nest platform, it has dozens of smart home integrations, including almost all of the major smart home brands on the market today. If you're an all-around smart home geek looking to get your system working with additional technology, then Nest Secure is definitely the way to go.
It's also incredibly useful that Nest has so much smart home hardware that all works within the same app. When you think about it, integrating a security system into your smart home tech certainly makes more sense. Have your lights flash when the siren sounds. When you arm your system, set the front door to lock, the cameras to record on motion, and adjust the thermostat to a cooler temperature. SimpliSafe and Scout both offer limited integration with Alexa and other options, but if you really want a security system that is designed for your smart home, we have to recommend Nest Secure.
---
Overall Winner
Our pick for the best DIY security system, and an overall winner between Scout vs SimpliSafe vs Nest Secure is…
Nest Secure! It's no secret that we are big fans of smart home integration, and Nest does it right with Alexa, Google Home, IFTTT, and the entire Works with Nest platform. However, the biggest deciding factor is monthly fees: you can use Nest Secure without paying any fees if you want to self monitor the system. Scout and SimpliSafe require paid plans to access their apps to customize notifications or arm/disarm the system remotely. Nest Secure is easily the champion if you want a free, self-monitored security system, which is why it's highly rated by other tech websites as well.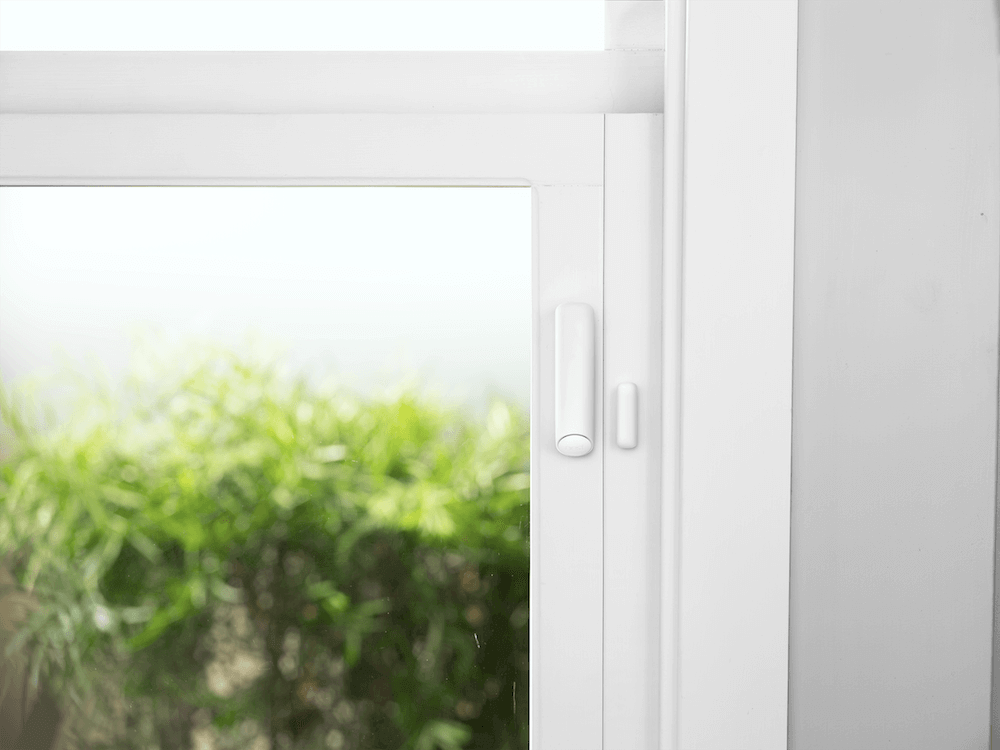 SimpliSafe takes second place, and if you need professional monitoring then it's probably the best option. It has extra hardware options, including a keypad and panic button. The new 2018 version of SimpliSafe is much easier to use and has an improved design. Scout is also a good option; I tested it in my own home and found it to be an easy installation with only few hiccups.
While all three of these systems have some kinks to work out, it's promising that DIY security systems are on the rise. You may pay more up front since you're purchasing the kit, but either system will save you thousands in monthly fees compared to traditional security systems. Plus, it's easy to move since you can peel it off the wall and re-install it in your next apartment or home.