Bluetooth tracker company Tile is already skilled at finding your stuff, but now they are improving even more with their premium trackers: Tile Sport and Tile Style. The devices have an improved look over the original Tile Mate, but there's also a few functionality differences as well. Let's find out the differences in our comparison of Tile Mate vs Sport vs Style.
Tile Mate vs Sport vs Style
Affiliate Disclosure: This page contains affiliate links, which earn us commission at no cost to you.
  
Similarities

All three Bluetooth trackers by Tile include the following features.

Bluetooth technology – this is how you find your stuff. Your phone connects to Tile via Bluetooth, sounding the alarm when items go missing. Works within the Community Lost and Found, which uses "crowd GPS" to ping you when someone with a Tile walks past your device. This notifies you of the general vicinity, then you can ring the device to find its exact spot. It's an important feature for when your device is out of Bluetooth range from your phone. Works with the Tile iOS and Android apps for easy tracking Come with an adhesive to stick to your stuff Have a keyhole in the device Can ring your phone for a reverse search – just double tap the button on the Tile to buzz your phone instantly 1 year warranty Work on a battery. These are not rechargeable or replaceable, so you will need to buy a new Tile device (or replace it using the reTile program) once its battery goes out. This is certainly a negative of the Tile devices, as we compare in our Tile vs Trackr article.
Tile Mate
Tile Mate is the original Tile tracker, so it has more basic features.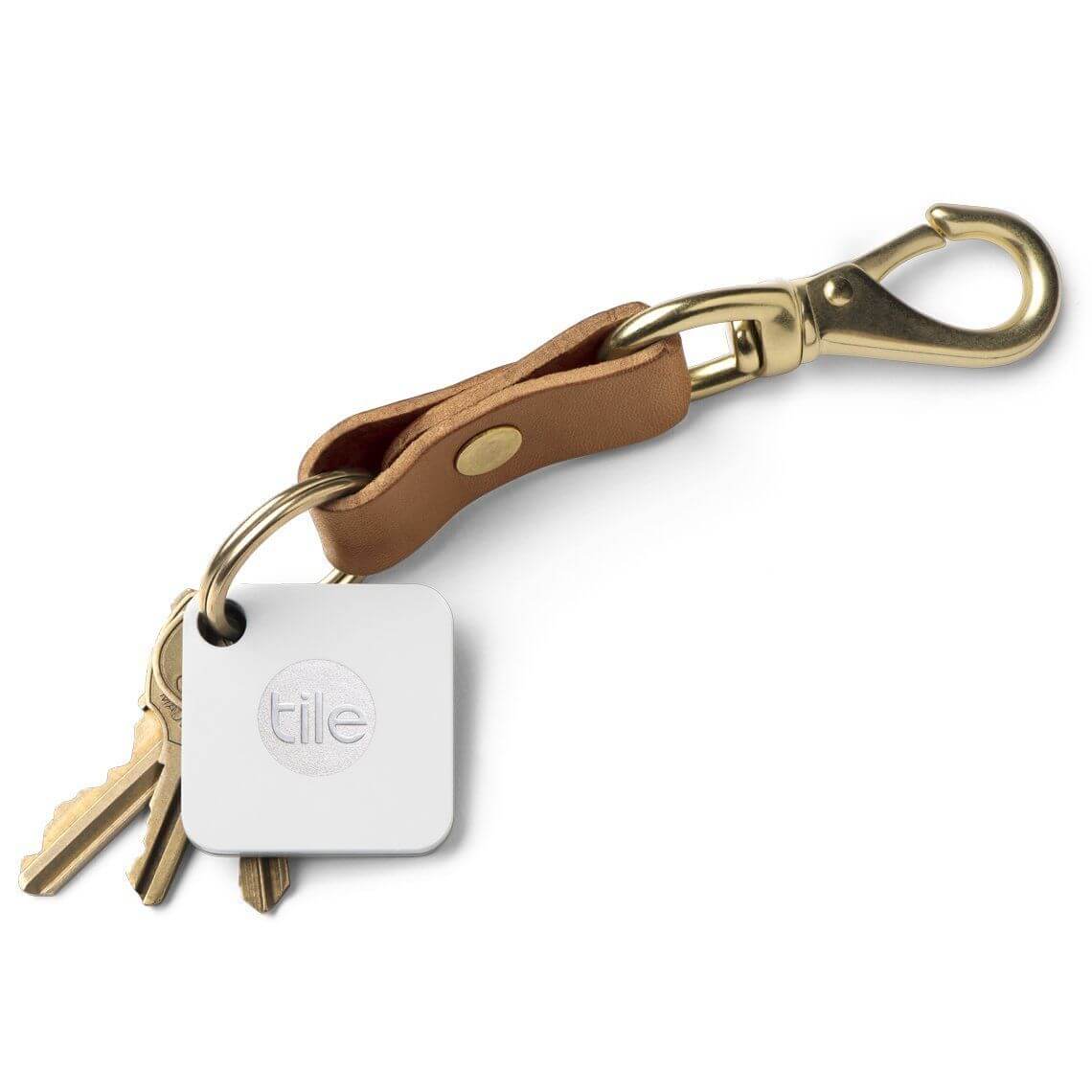 Small size at 34 mm Bluetooth radius up to 100 ft 88-decibel siren Waterproof rating of IP 57 Lower price
Tile Sport & Tile Style

Since these two were released together and are part of the Pro Series, they have nearly the exact same specs. The only difference between the two is their look. Tile Sport is a dark slate color, while Tile Style is white.

Tile Sport is barely larger at 40mm compared to Tile Style's 37.5mm. The Tile website describes their Sport as used for gym bags or cameras, while the Style is more for purses.

Other than design differences, the two have the same upgraded features over Tile Mate.

Expanded Bluetooth radius up to 200 ft Louder 98-decibel siren Higher waterproof rating: IP68 Price is slightly increased: currently $10 more than Tile Mate. While this may not seem like much, it certainly adds up if you are replacing it whenever the battery dies.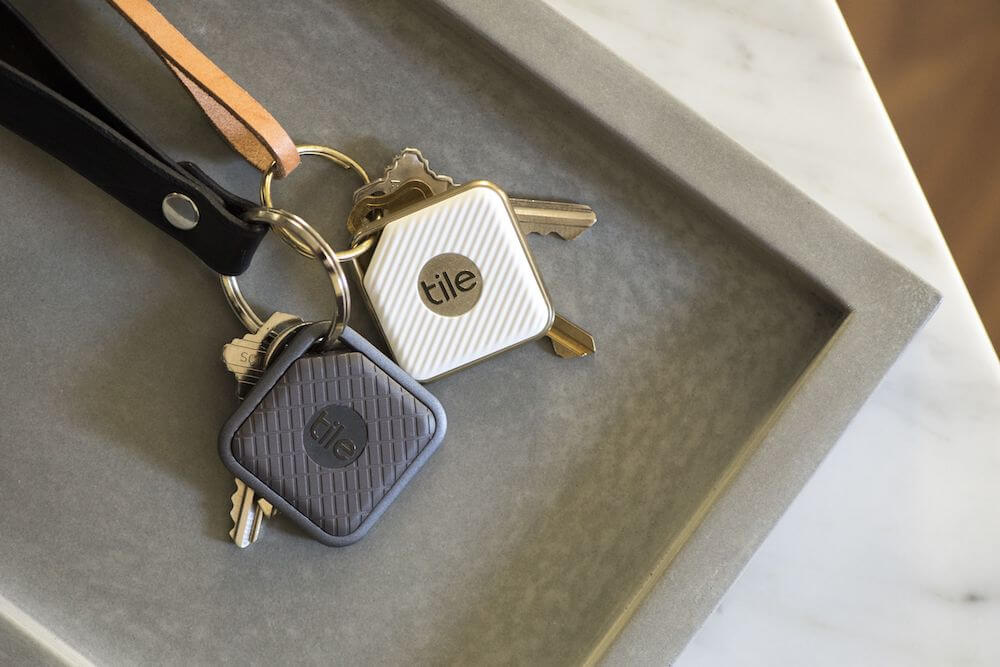 My Pick
If you're already a user of the Tile Mate and it has a sufficient siren and signal for your everyday use, then there's no reason to worry about the other two options. Of course, when the battery goes out, you could always upgrade to the Pro Series. I currently have the Tile Mate, and will likely upgrade to Tile Style upon trade-in, mainly because an improved Bluetooth range will only help me find my stuff faster. Reed's choice will probably be the Tile Sport.
All three of these trackers have the same core features of Bluetooth tracking. Clearly, the Tile Pro, including Tile Sport and Tile Style, offer a few upgrades to those features, with improved Bluetooth range, waterproof rating, and a louder siren. But Tile Mate is still a great option, especially if you don't want to spend the extra money on the Pro series.
What's your pick between Tile Mate vs Sport vs Style? Let us know in the comments below.