Two of the biggest brands in smart home gadgets are WeMo (by Belkin) and TP-Link. They are direct competitors to one another and both offer similar products: smart plugs, switches, cameras, bulbs, and other smart home devices. It's best to commit to one of these brands so you can control all of your devices within one app. That's why I want to compare WeMo vs TP-Link to find an overall winner between both platforms.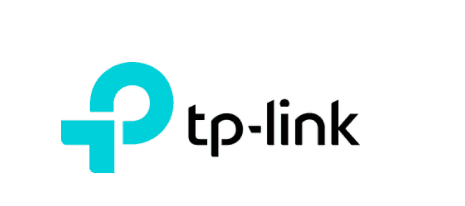 WeMo vs TP-Link
Affiliate Disclosure: This page contains affiliate links, which earn us a commission at no cost to you.
Since both brands offer a variety of products, let's break down each type sold by WeMo and TP-Link to do a complete comparison. The product quality varies greatly – I'll openly say some of these are duds. We'll choose a winner for each type of product, along with an overall winner at the end for WeMo vs TP-Link.
Smart Plugs
WeMo and TP-Link both offer 2 versions of their smart plug: one is for basic controls, while the other adds energy monitoring. Both outlets with energy monitoring are on the right in the images below; note that these typically come at a higher price.
In addition, an updated version of both WeMo and TP-Link plugs is small enough to only cover the outlet in use, keeping the other one open.
WeMo 
Works with Alexa, Google Assistant, IFTTT, and Nest. HomeKit available if you buy the HomeKit bridge.
Schedule, set timers, away mode
Slightly lower Amazon reviews; known for being buggy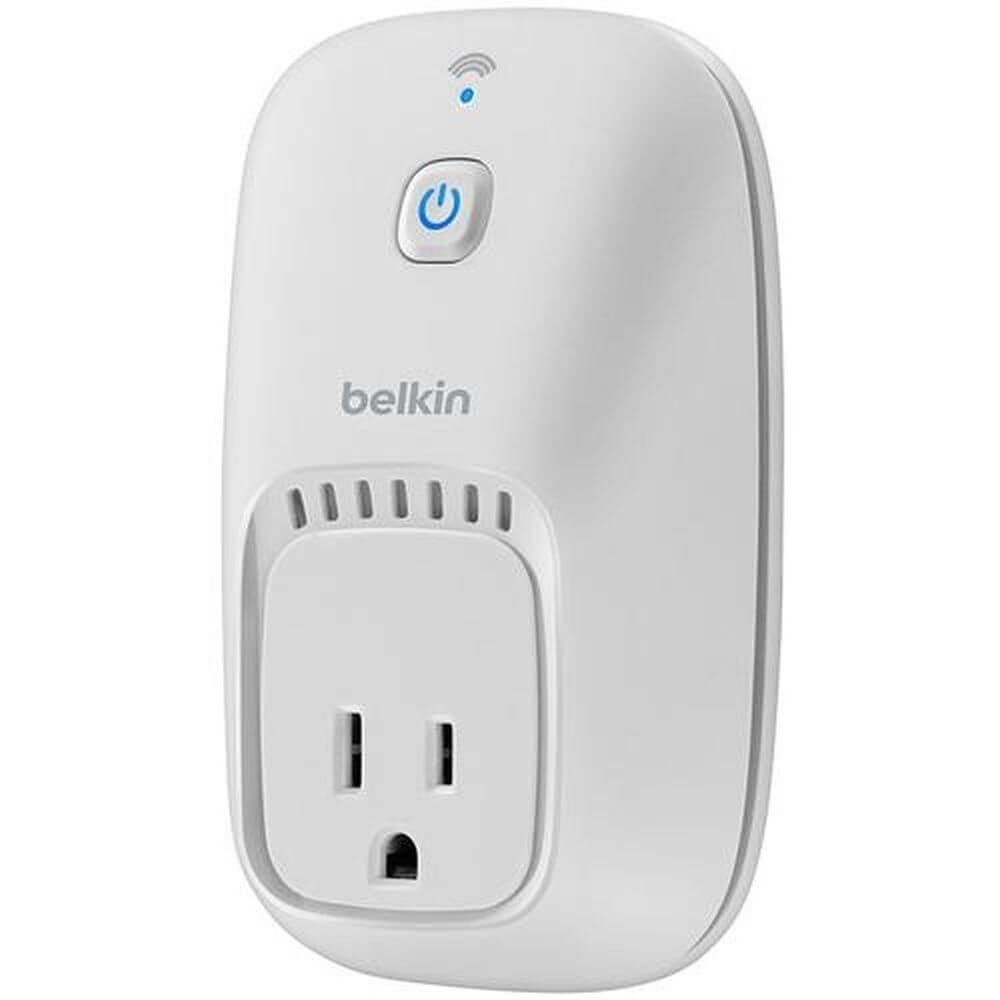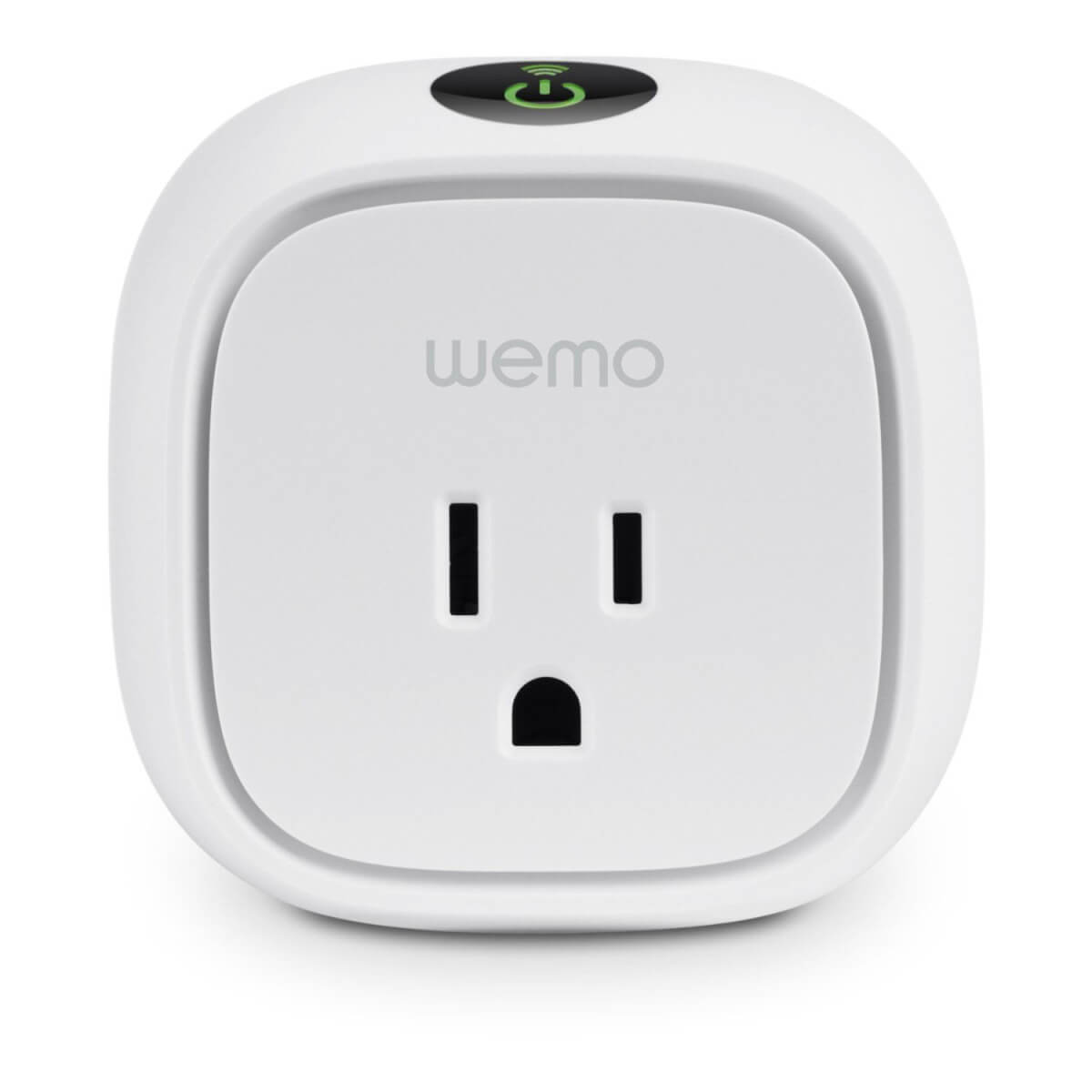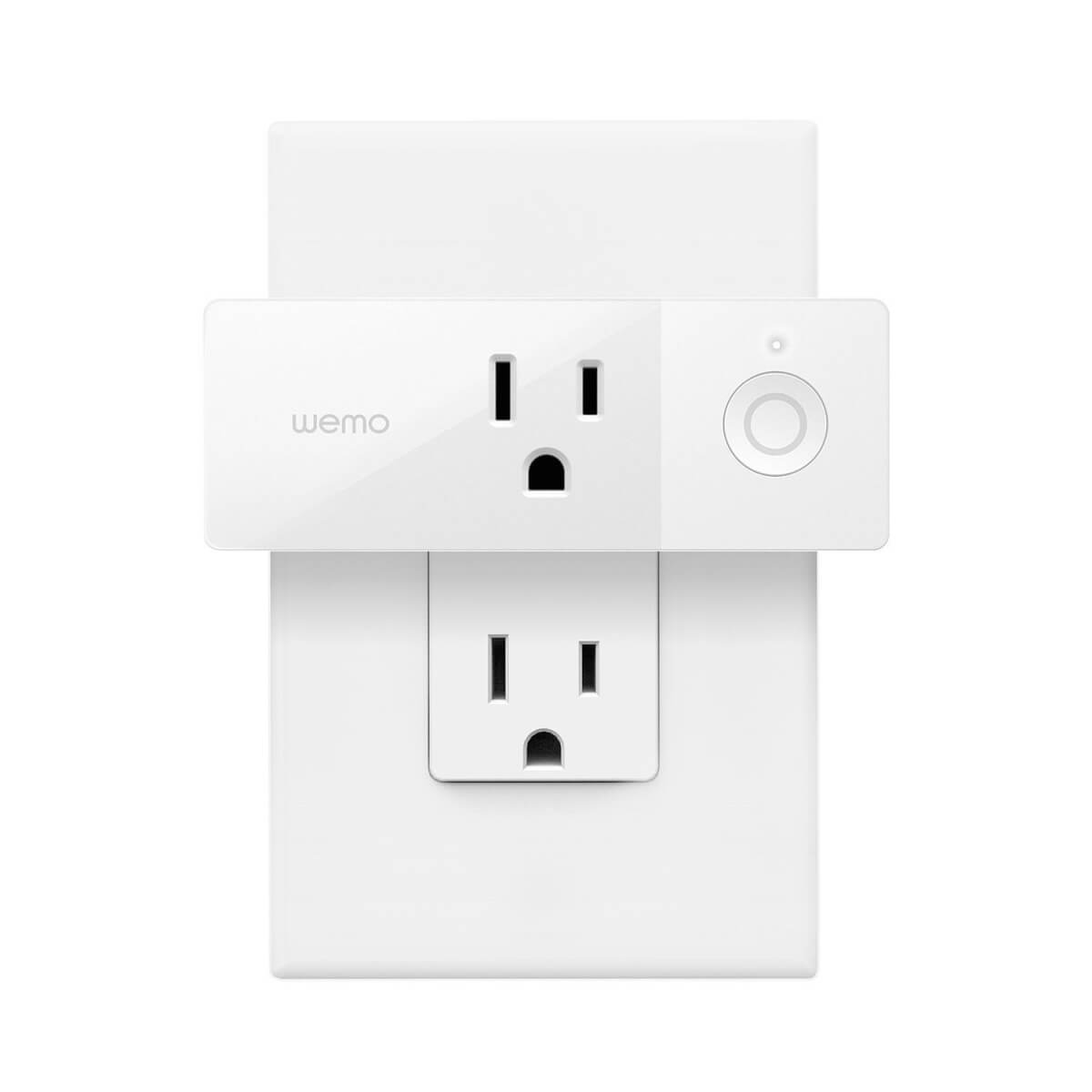 TP-Link 
Works with Alexa, Google Assistant, IFTTT, and Nest.
Schedule, set timers, away mode
Cheaper option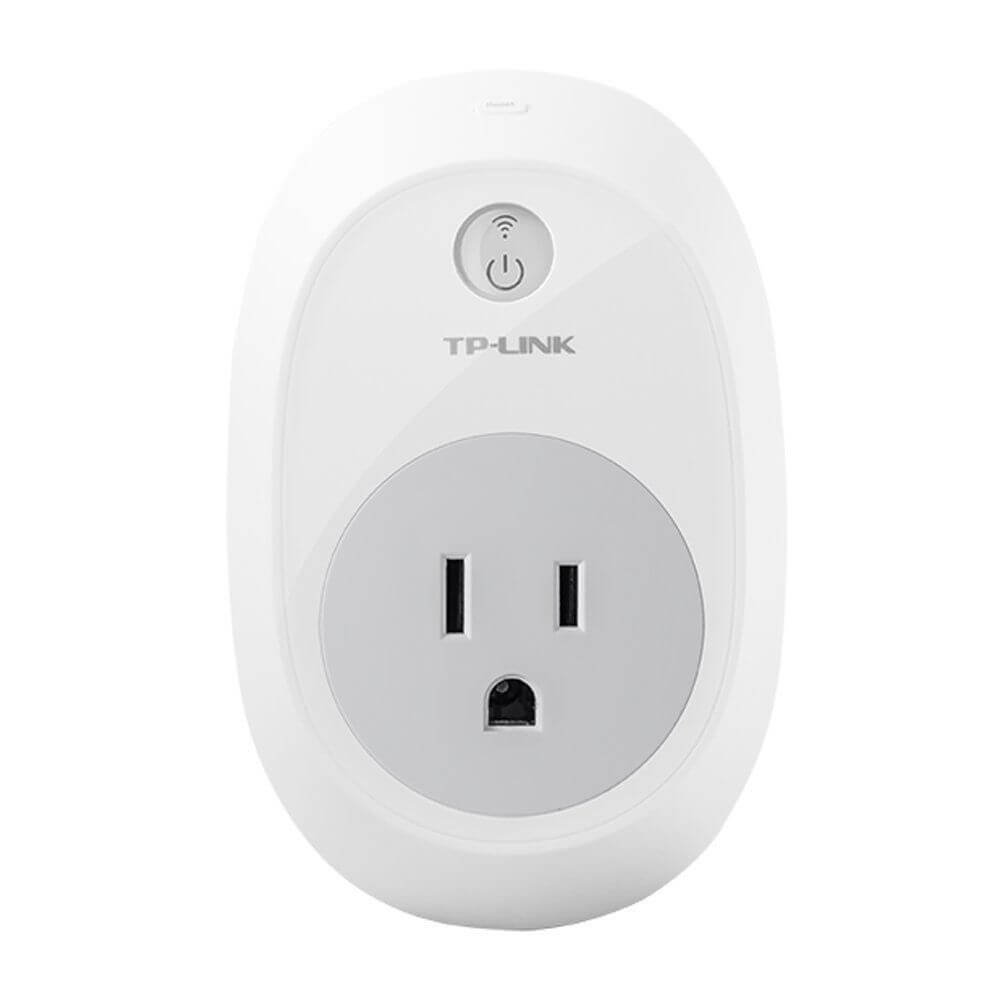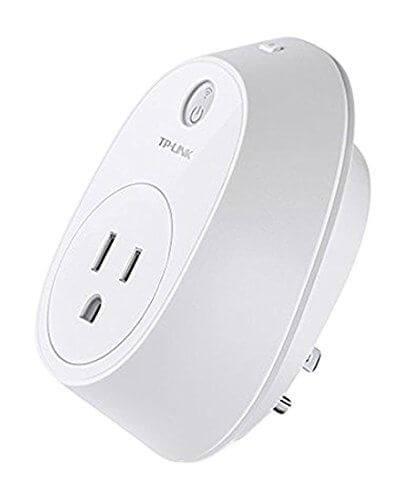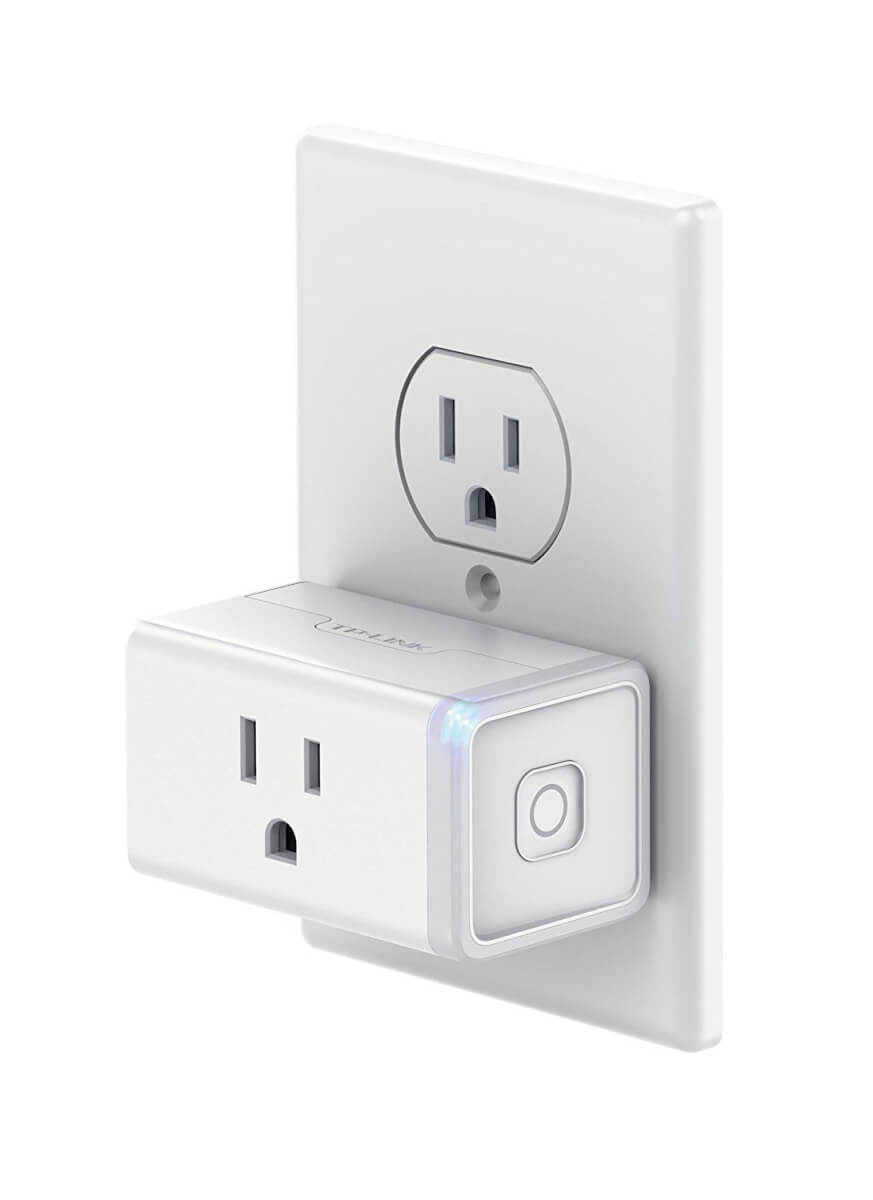 We've tested both WeMo vs TP-Link outlets and never had any connectivity issues with TP-Link. Since the features are so similar between both bulbs, we choose TP-Link as the winner due to its high user ratings and low cost. I also appreciate that they offer the cheaper outlets without energy monitoring at a budget price.

---
Smart Light Switches
Smart light switches have the added benefit of allowing you to physically turn the light on and off. Sometimes your phone isn't nearby and Alexa is blasting music, making it easier to just turn the light on manually. It's also a nice benefit if your spouse isn't thrilled about using their phone to turn off the lights.
Smart switches make it easy to control the lights either remotely or manually without having to reconnect or sync. They can also work with ceiling fans and other wired fixtures to add smart home automation and scheduling, which is much more affordable than replacing your whole ceiling fan with a smart fan.
Both of these smart switches require a neutral wire and have an "Away" mode to make it look like you are home when you are on vacation.
WeMo 
Works with Alexa, Google Assistant, Nest, and IFTTT. HomeKit available if you buy the HomeKit bridge.
Dimmer light switch available
One year warranty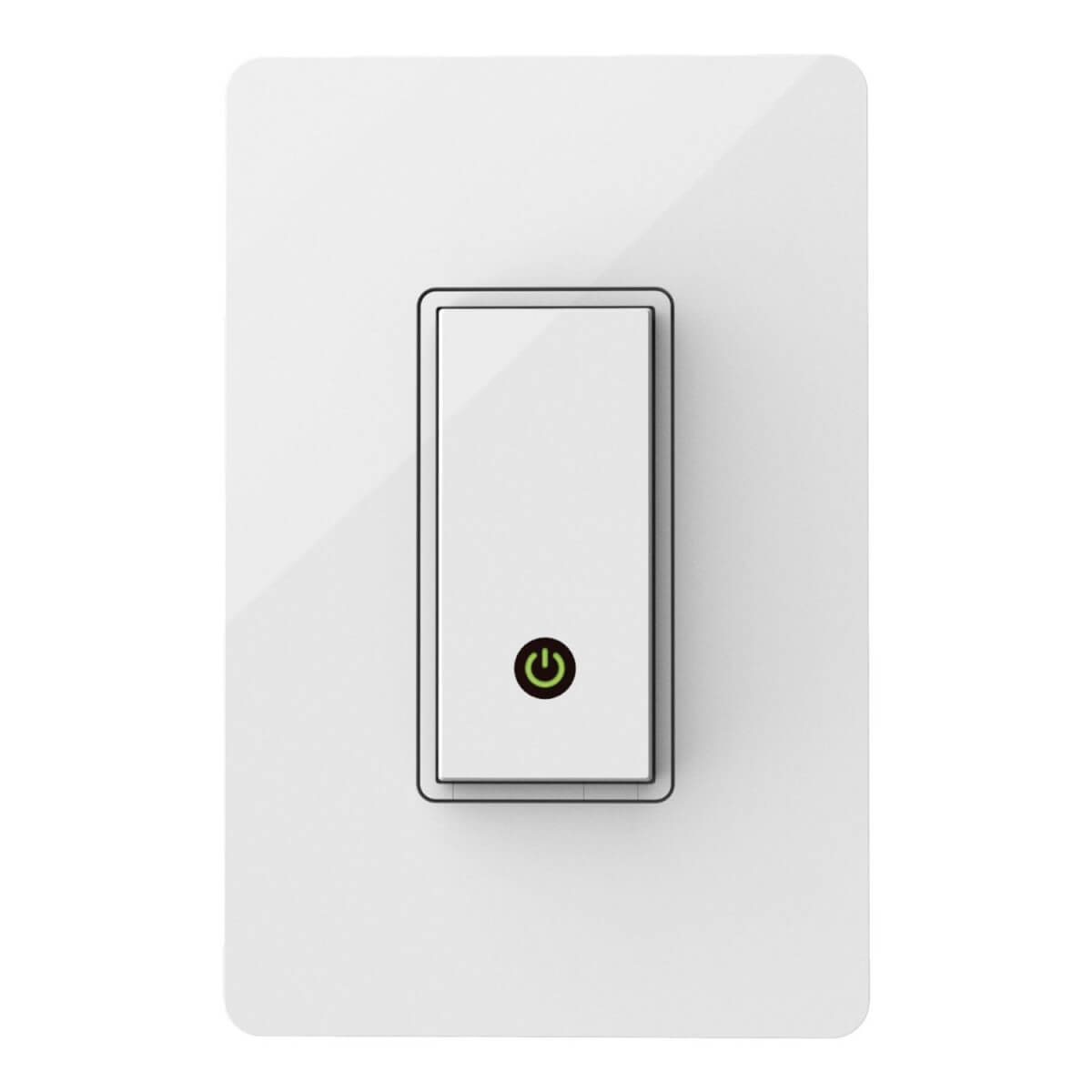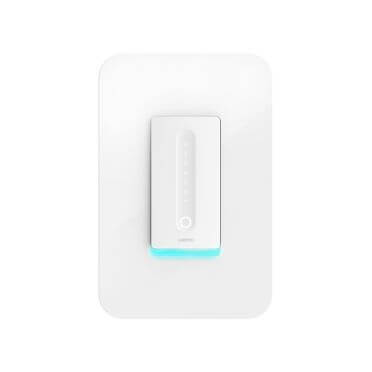 TP-Link 
Works with Alexa, Google Assistant, Nest, and IFTTT
Dimmer light switch available
 Two year warranty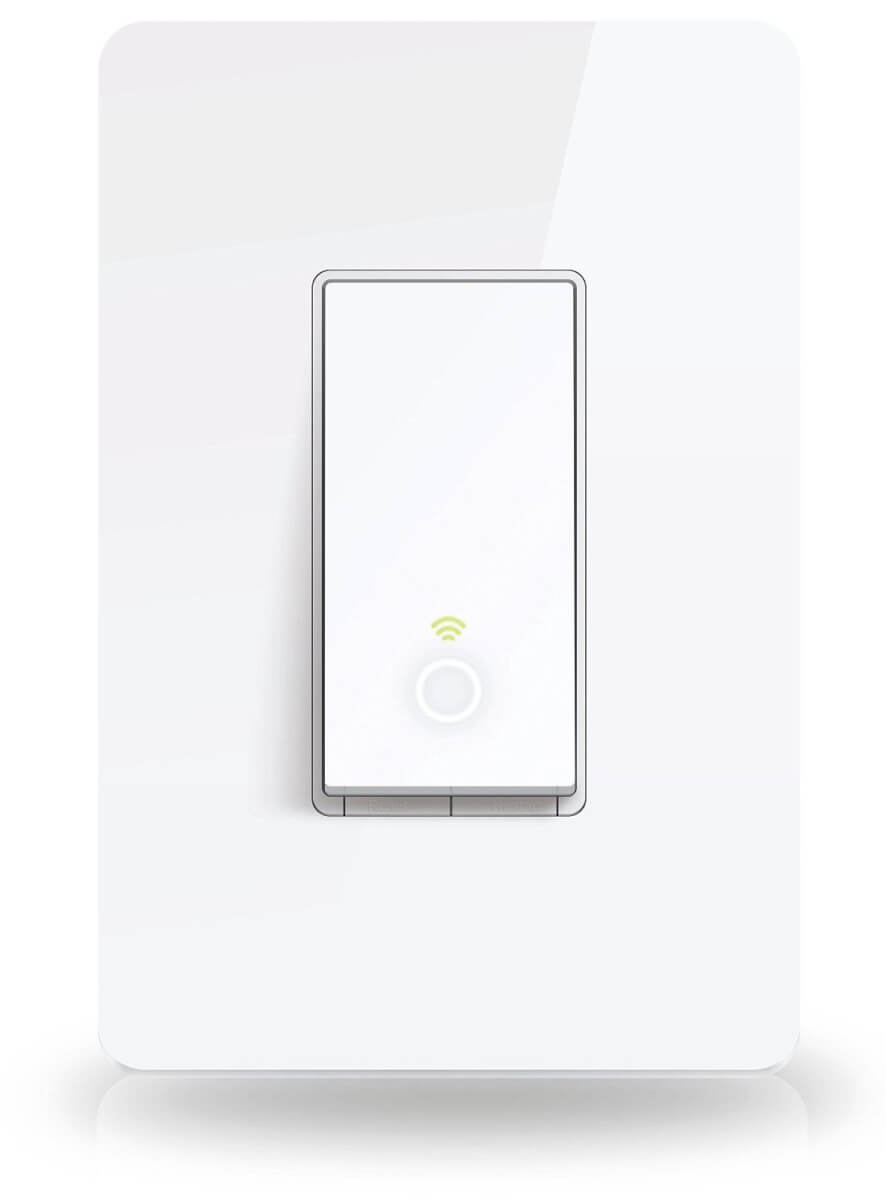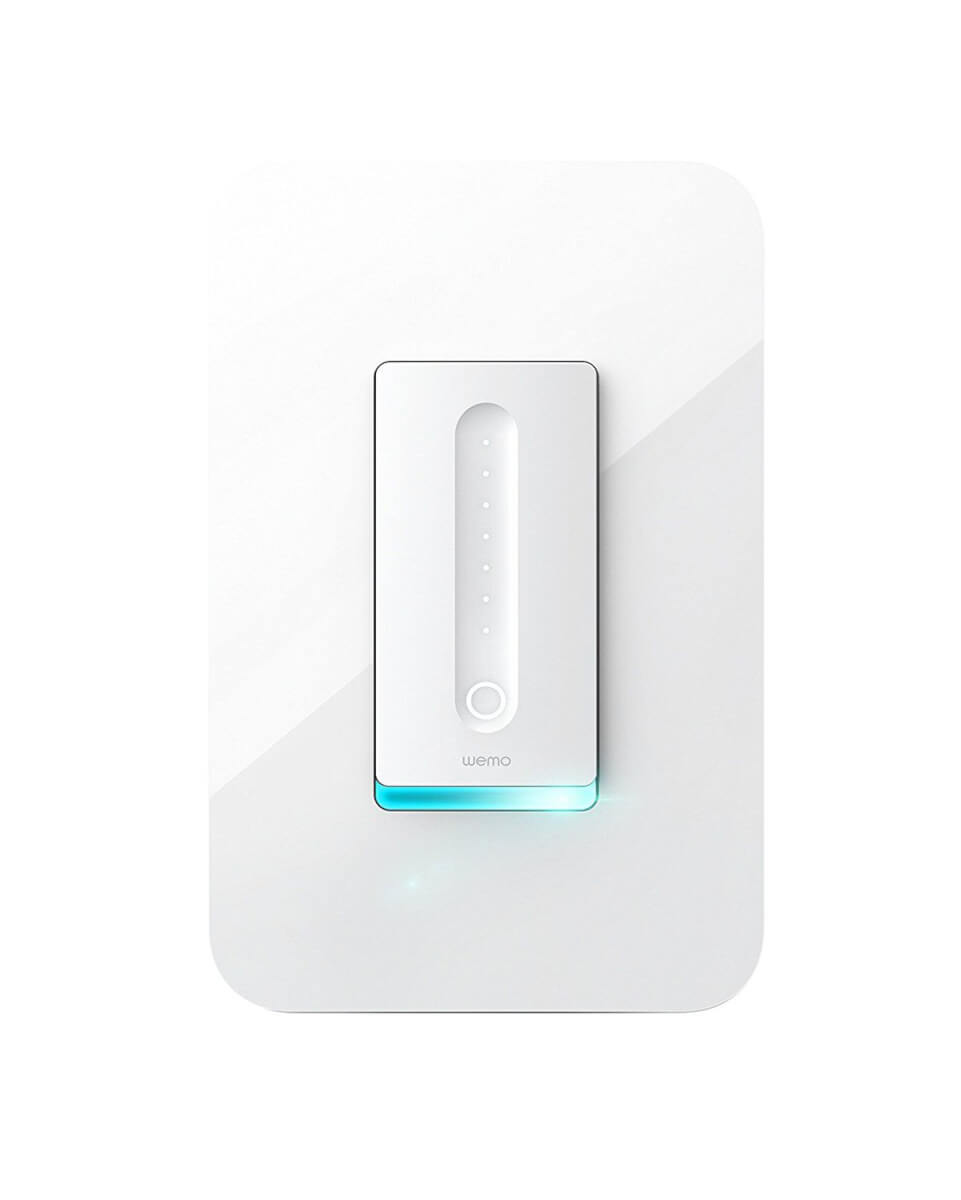 Winner: Tie

These smart switches are almost identical. TP-Link offers a longer warranty and sometimes has lower prices, but this category is an even race because the original switches are so similar.
---
Security Cameras
I wouldn't recommend TP-Link or WeMo for security cameras. But if you are wanting to stick with one brand for your smart home, then you may want to buy one of their cameras for consistency. Otherwise, go with a higher quality camera like Piper, Canary, or Arlo. They will still connect to most of your smart home devices, but with much more reliability and features.
TP-Link offers around a dozen security cameras in different shapes and sizes. We only included two of their cameras to give you an idea of what they offer.
WeMo 
Both cameras have night vision, alerts and recording, and wide angle video
No free cloud storage or SD card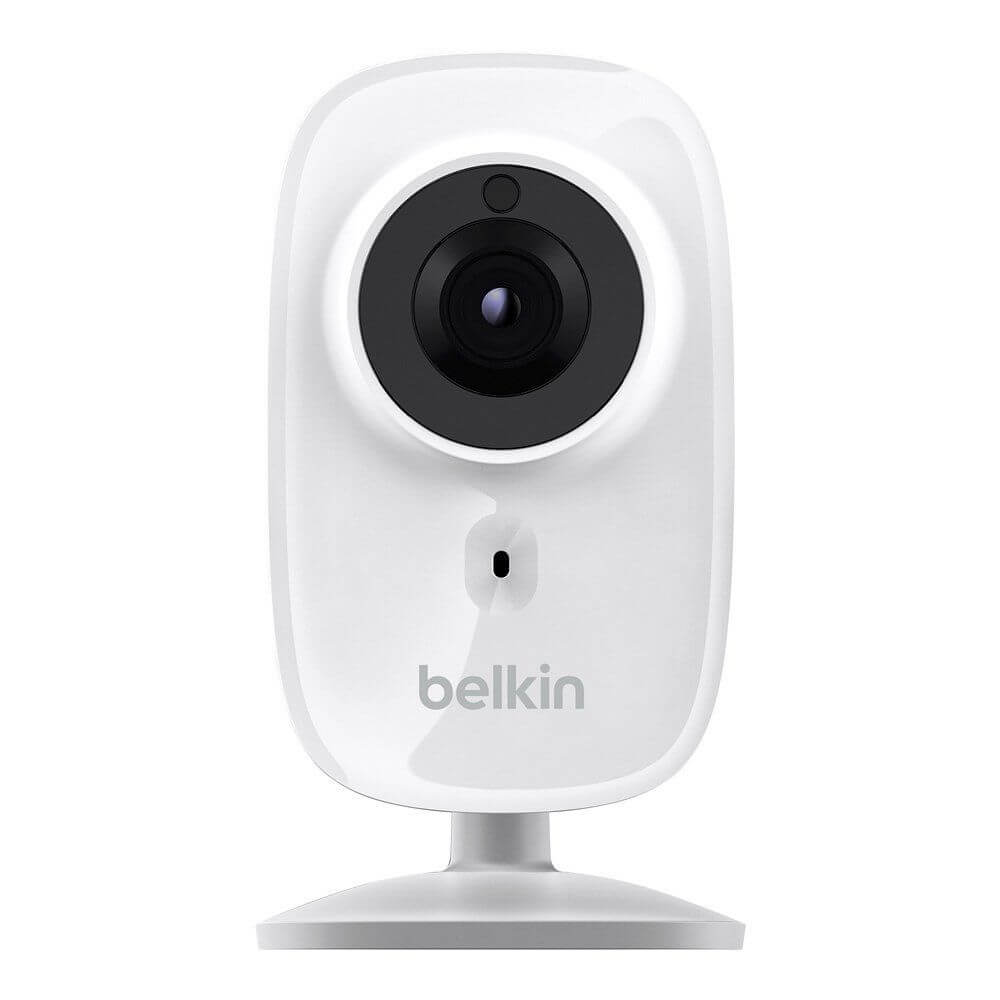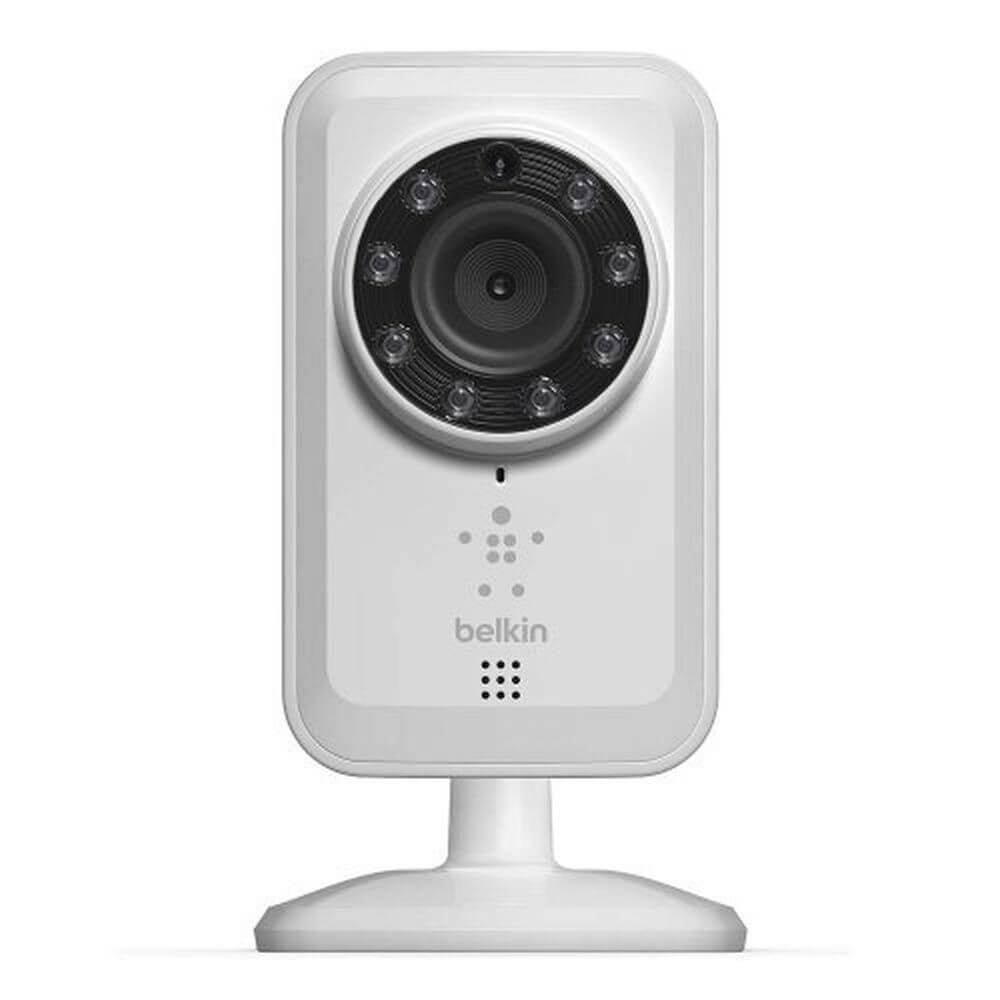 TP-Link 
Cameras also work as a WiFi range extender
Kasa Cam 1080p
works with Alexa and Google Assistant and has good Amazon reviews
Basic cameras have no two-way talk, SD card, or free cloud storage
Most cameras have lower customer satisfaction based on Amazon ratings
Both WeMo and TP-Link have offered cheap, low quality security cameras for years. The reason TP-Link is the winner is because its new Kasa Cam provides high quality features and integrations, including two days of storage in the Kasa Cloud, 1080p footage, and night vision.
Security cameras need to be trusted for reliability, security, and storage, which is why I wouldn't recommend any other security cameras from WeMo or TP-Link. These older cameras function within their own app separate from the other devices: WeMo has the Belkin NetCam app, while TP-Link uses the tpCamera app. In other words, you can't control your lights, switches, and security cameras within the same app. The only exception is the new TP-Link Kasa Cam 1080p, which works within the same Kasa app as all of the switches and outlets.
---
Smart Bulbs
WeMo 
Works on schedules, with sunrise/sunset, and offers Away mode
Dimmable
Requires WeMo Link, but up to 50 bulbs work with 1 Link
Amazon says the bulbs were discontinued by the manufacturer, although WeMo still sells this bundle on their website.
No Alexa compatibility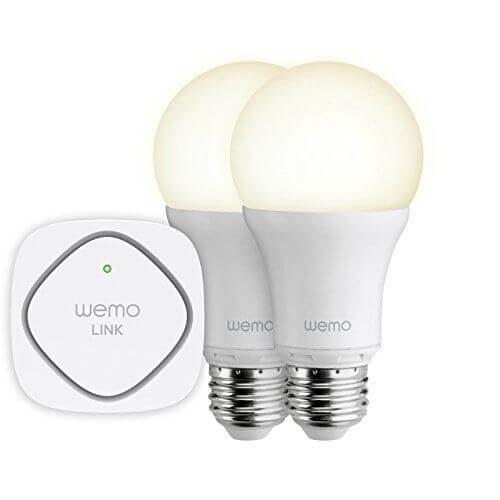 TP-Link 
Works with Alexa and Google Assistant
 Dimmable and includes energy monitoring
Has a spectrum of soft and warm whites 2700-6500K; LB130 goes up to 9000K
LB130 is a multicolor bulb has 16 million colors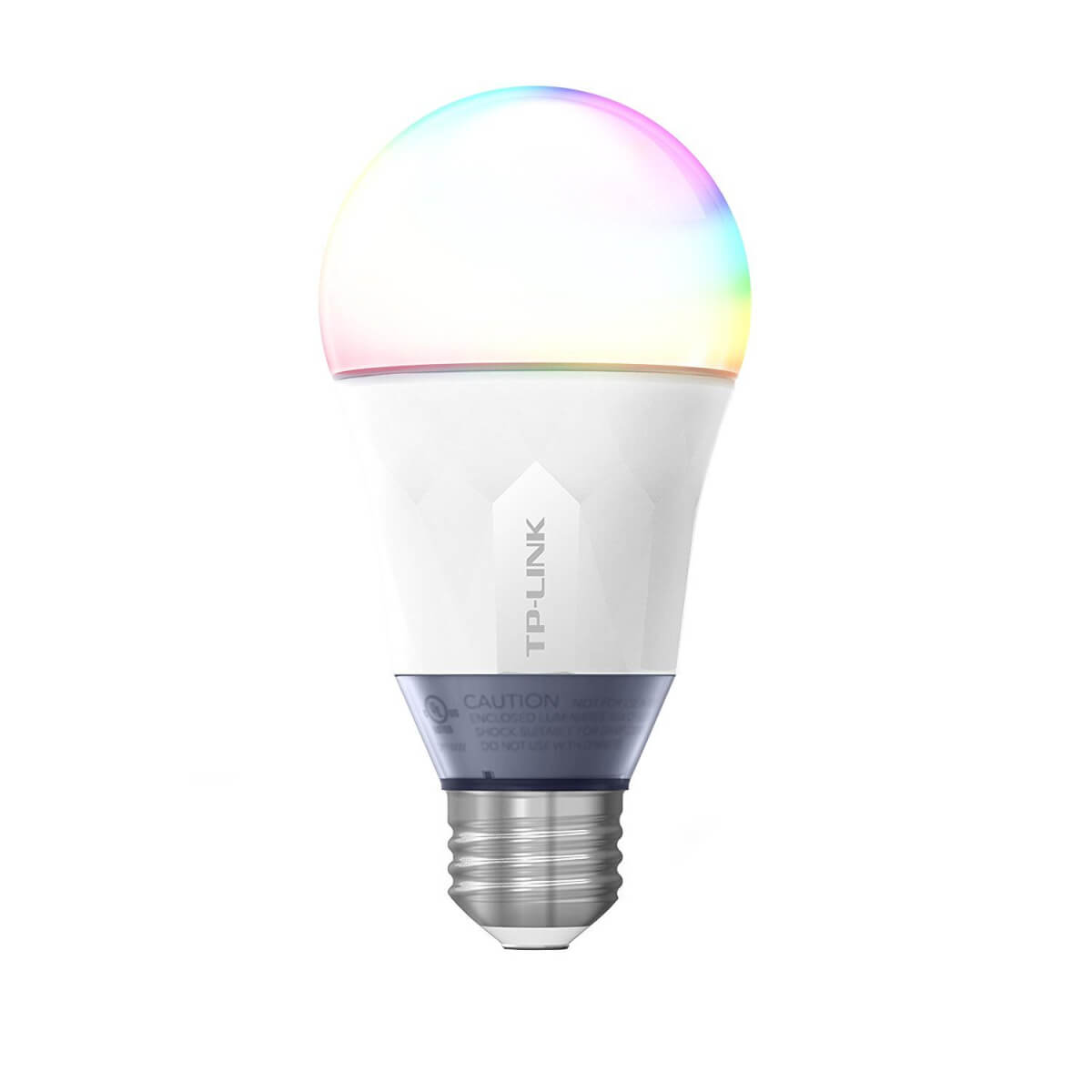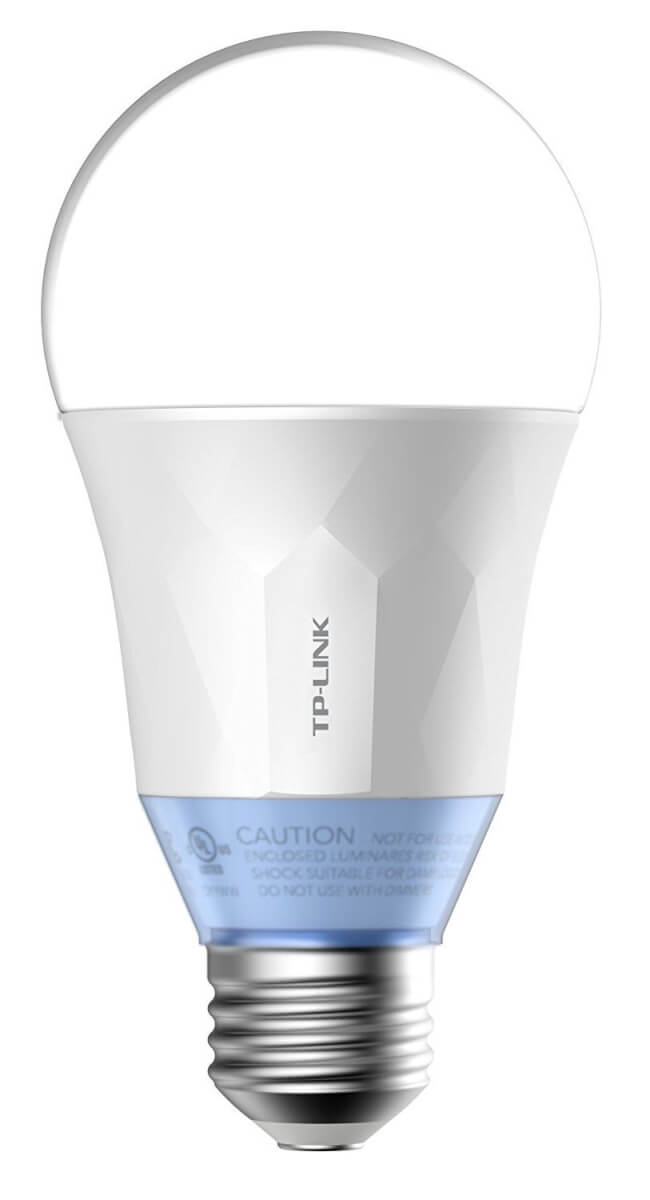 TP-Link bulbs are impressive. They don't require a hub and work with Alexa. You can buy them individually or as a set. A good comparison bulb is the LIFX, but those come at a higher price tag. TP-Link bulbs function within the Kasa app, where you can also control your outlets and switches for ultimate convenience.
WeMo's bulbs appear to be defunct and have not added features or products in quite some time.

---
Other Devices
WeMo Maker
Wire any low-voltage electronic device to the WeMo Maker. This allows you to schedule and control almost anything remotely.
No other device like this on the market
Works with IFTTT
Too technical for anyone just getting started or not familiar with electronics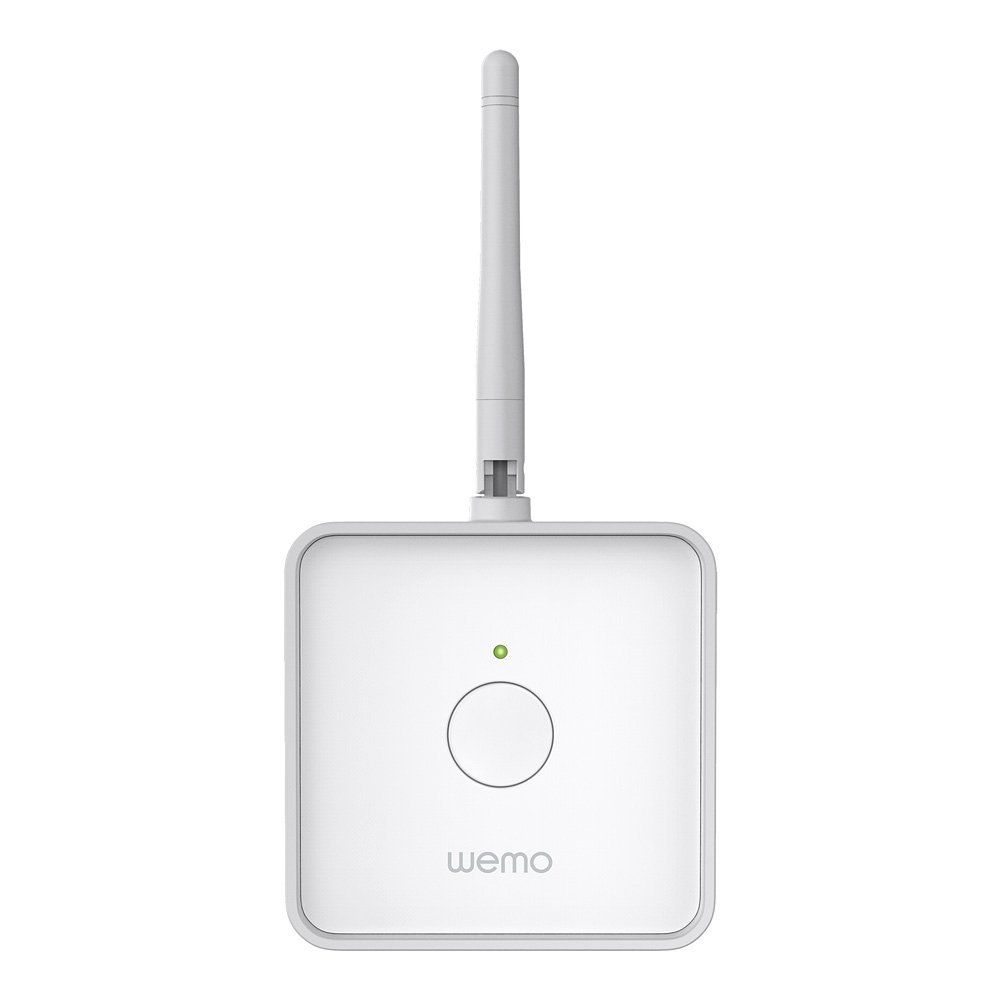 TP-Link Range Extenders
Extend WiFi, eliminating dead zones
N300 has outlet pass through so you don't use precious outlet space
Includes signal Indicator to find the ideal spot for extending your WiFi
Offers a range of extenders with either internal or external antennas
---
Overall Winner
While there's no denying WeMo has a few additional features like HomeKit and Nest compatibility, TP-Link is still my personal preference. Their smart outlets and switches are less expensive and more reliable. TP-Link smart bulbs function in the same app and have quite a few features. Plus the new Kasa Cam is very high quality and offers free cloud storage.
TP-Link isn't perfect, but they at least seem committed to smart home technology. They recently rebranded to add more emphasis on smart home gadgets, and continue to upgrade and improve their home tech. Hopefully, this commitment will mean more features and compatibility in coming years.
What's your preference in WeMo vs TP-Link? We want to hear all experiences, positive and negative. Let us know in the comments!