A smart thermostat with Alexa built inside? Do you really need that?
Instead of purchasing a separate Amazon Echo to ask Alexa questions, you can easily talk back and forth with your Ecobee4 or Ecobee SmartThermostat. But those two will cost you more than the Ecobee3 (and there are other differences to consider).
Let's compare all three Ecobees to find the key differences. We will help you decide which Ecobee is worth your money through this in-depth comparison.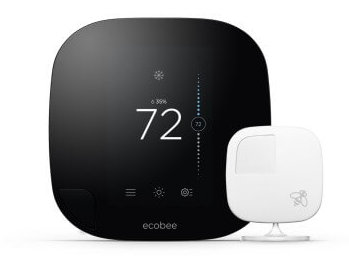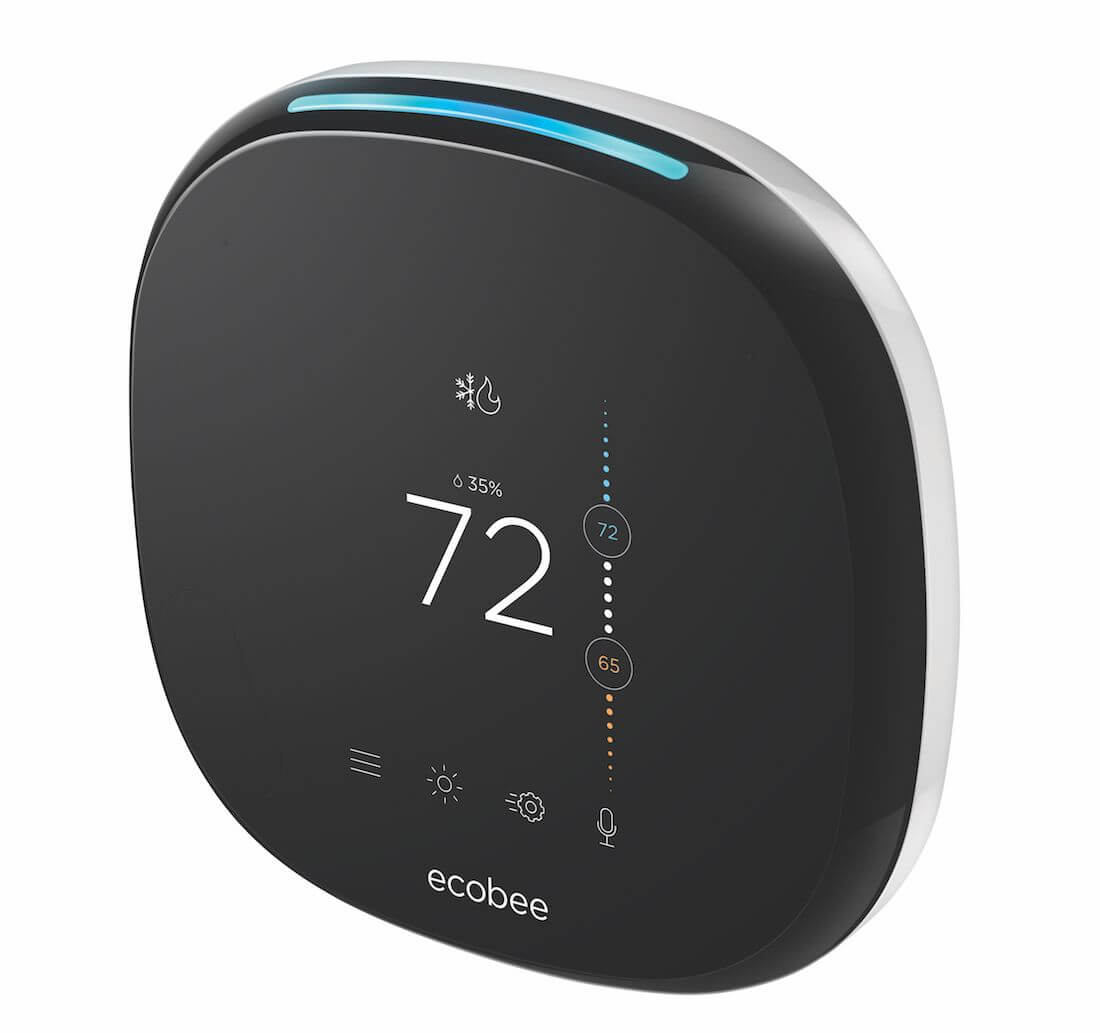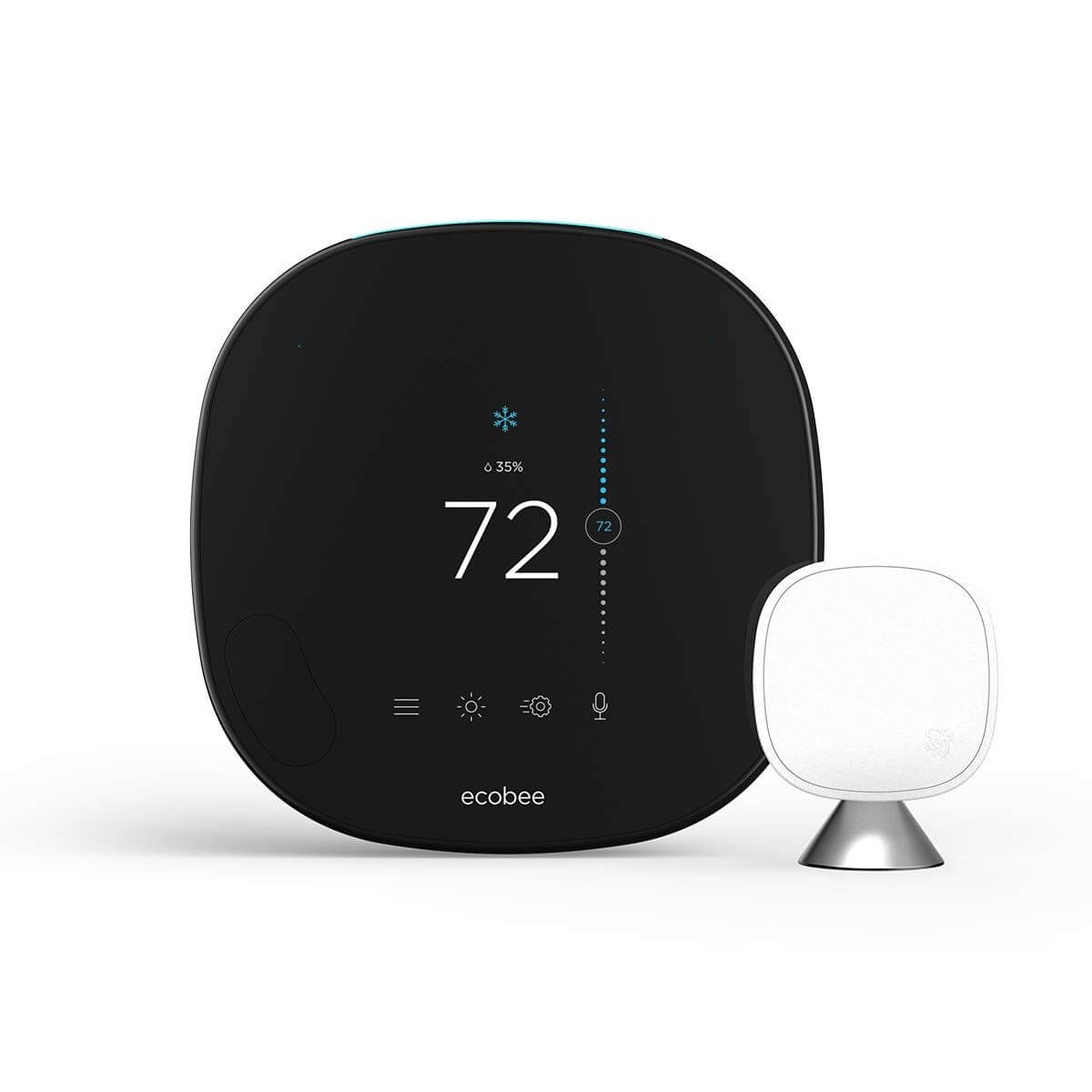 Ecobee3 left, Ecobee4 middle, Ecobee SmartThermostat right.
| | Ecobee3 | Ecobee4 | Ecobee SmartThermostat |
| --- | --- | --- | --- |
| Price | See it on Amazon | See it on Amazon | See it on Amazon |
| Alexa built-in | No | ✓ | Yes, updated with stronger microphone and speaker than Ecobee4 |
| WiFi | 2.4 GHz only | 2.4 GHz only | 2.4 and 5.0 GHz |
| Full touchscreen | ✓ | ✓ | ✓ |
| Temperature sensor | Basic sensor included | Basic sensor included | SmartSensor included. Longer battery life, extended range, detects temperature and occupancy, etc. |
| Updated mounting plate and trim panel | No | ✓ | ✓ |
| Power Extender Kits | ✓ | Yes, updated and improved kit | Yes, updated and improved kit |
| Display | Plastic | Plastic | Glass |
| Control from anywhere using the app | ✓ | ✓ | ✓ |
| SmartThings, HomeKit, IFTTT, Wink, Google Assistant | ✓ | ✓ | ✓ |
| Control with Alexa | Yes, but only if you have another Alexa device | Yes, built in | Yes, built in |
| Bluetooth | No | No | Yes, this allows for streaming music and calling via Alexa |
| Spotify Connect | No | No | ✓ |
| Processor | Basic processor | Basic processor | Quad-core CPU (3x speed of previous versions) |
Ecobee3 vs Ecobee4 vs Ecobee SmartThermostat
Affiliate Disclosure: This page contains affiliate links, which earn us commission at no cost to you.
A few years ago, Ecobee3 changed the game for smart thermostats.
That's because they included a remote sensor for monitoring the temperature of other rooms.
This prevents uneven temperatures by keeping an eye on cold or warm rooms in the home, and adjusting Ecobee as needed.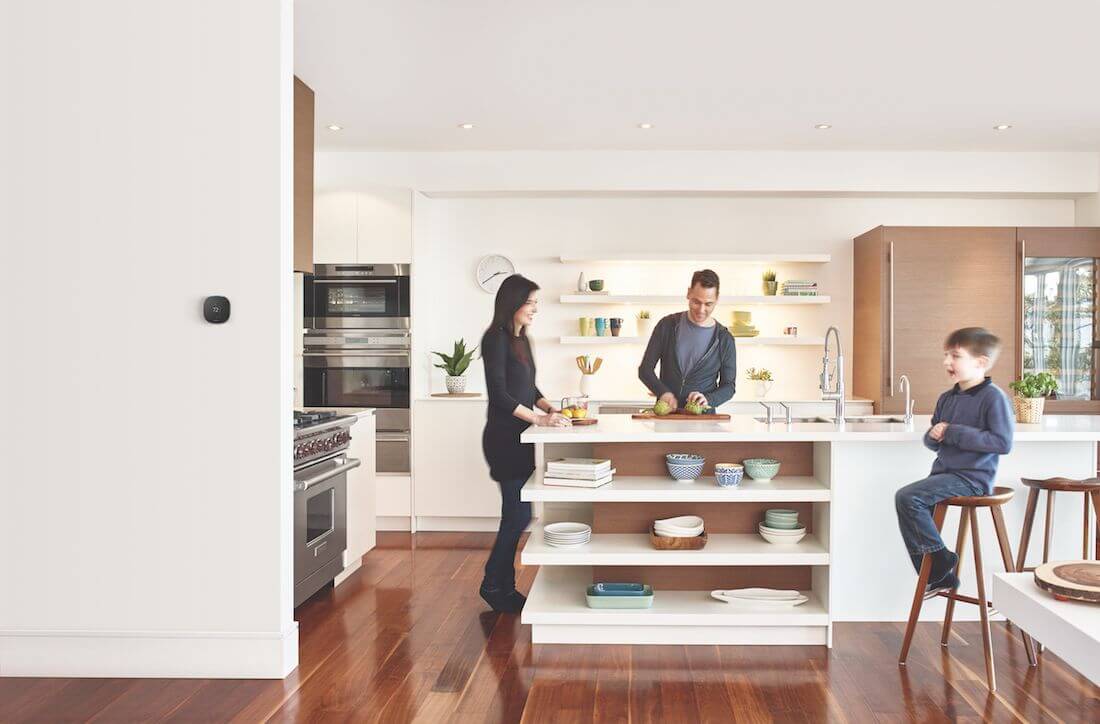 This is one of the most popular features of Ecobee3, and the good news is that Ecobee4 and Ecobee SmartThermostat both include room sensors as well.
Ecobee sells some of the best smart thermostats available, but figuring out which one to buy can be confusing. There are several similarities between the Ecobee thermostats, but there are also major differences to know about.
We'll go over the upgrades for the Ecobee4 and Ecobee SmartThermostat before diving into the similarities of all three.
---
Ecobee SmartThermostat's upgrades

The newer Ecobee SmartThermostat is similar to the Ecobee4, but with a few upgrades. These are not available on Ecobee4 or Ecobee3.

Dual band Wi-Fi. The SmartThermostat has both 2.4 and 5GHz Wi-Fi. Previous Ecobee thermostats only worked on 2.4GHz networks. Glass display. Ecobee SmartThermostat has a glass display instead of plastic, similar to Nest. This really improves the look and feel, since previous versions looked less nice.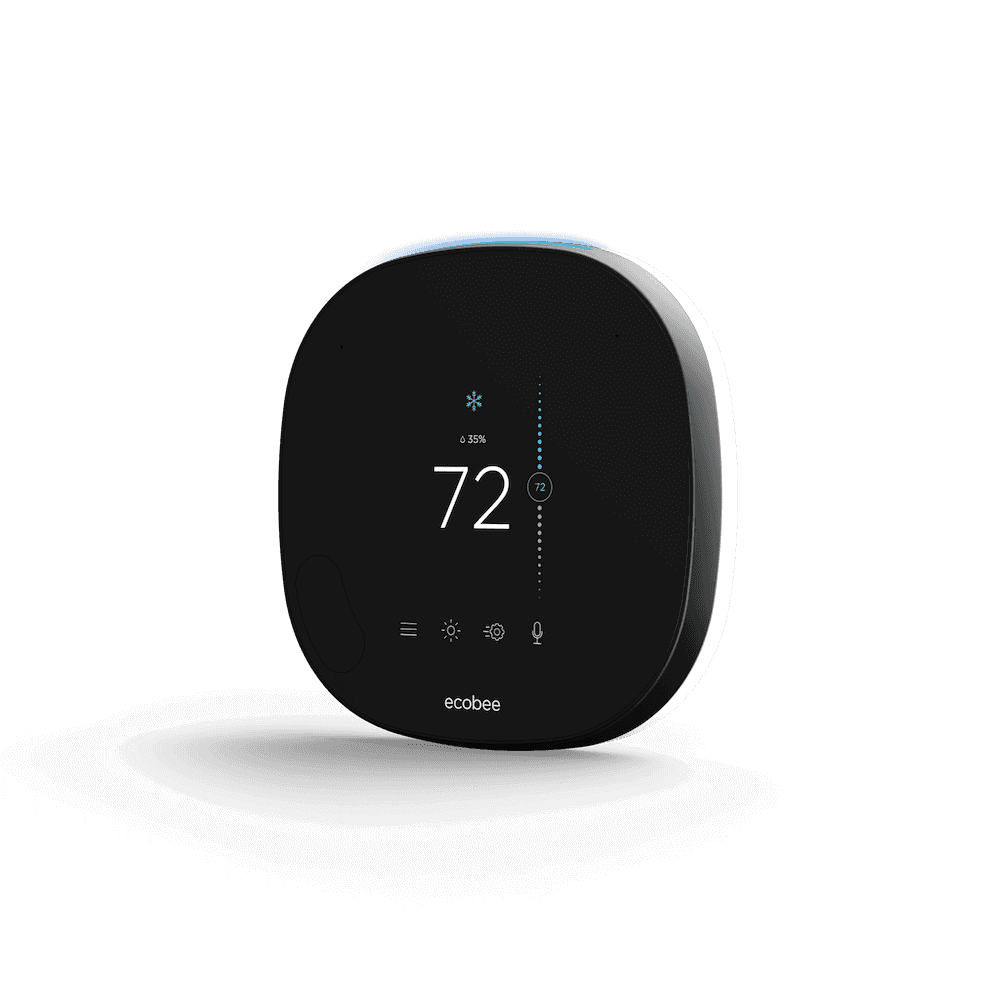 Updated sensor included. Included with the SmartThermostat is one SmartSensor. This is an improved remote sensor with a smaller size. It detects temperature and occupancy and also sends data to your thermostat more often. The battery life also improved since it lasts up to 5 years, and the SmartSensor has extended range and accuracy. The other good news is that this is backwards compatible, so it works with the Ecobee3, Ecobee4, and even the Ecobee3 Lite. Added music via Spotify Connect. Yes, you can now play music through your SmartThermostat. Bluetooth added. The newer SmartThermostat can use Bluetooth the call people using Alexa. You can also stream music from your phone directly to the device like any Bluetooth speaker. Improved microphone and speaker. This is a big upgrade. There were may reports of the Ecobee4 microphone hearing you from too far away. If you were trying to trigger a different Alexa speaker, your thermostat was still replying from across the house. The SmartThermostat microphone is improved, and the speaker is also louder and more improved. Improved processor. Ecobee is comparing this thermostat to a smart phone. Its quad-core CPU is three times faster than previous Ecobee thermostats.
---
Ecobee4's upgrades

When comparing these thermostats, these are the upgrades you can expect with the Ecobee4. These are not available on Ecobee3 or Ecobee3 Lite, but they are included in the Ecobee SmartThermostat.

Built-in Alexa. This is the biggest difference. Most skills you can do with Alexa are possible through the Ecobee4 or Ecobee SmartThermostat: you can ask the weather, turn on your lights, etc.

However, the Ecobee4 has some Alexa skills that are incompatible. It can't play music, connect to Spotify (or other third-party apps), shop on Amazon, or call other Alexa devices. These are all possible on the SmartThermostat. You also cannot change the wake word on it: you're stuck with "Alexa" as the word for voice control on Ecobee4.

A light on top. Just like Alexa lights up when it hears the wake word, so does Ecobee4 and Ecobee SmartThermostat. Its navy and light blue bar on top illuminates when it hears you say "Alexa," then it responds to you. One annoyance: if you disable Alexa, this light will glow red all the time. So you want to make sure you're dedicated to using Alexa on this thermostat before purchasing.

Updated design. Ecobee4 is more rounded instead of square, and has a completely flat face so it's easier to read. It's also thicker: Ecobee3 is only 0.86″ thick, while Ecobee4 and Ecobee SmartThermostat are 1″ thick. The screen interface adds microphone and voice control settings to its design to help you change the Alexa features. Improved mounting plate. The new version is one piece instead of two and has a smaller design. This plate is what screws to the wall and organizes your wires for easy installation. Its updated design moved around some of the wires, so you'll want to pay attention if you upgrade from Ecobee3. Updated trim panel. This is to cover the hole for your thermostat and contain any wires. As pointed out in reviews on Amazon, the updated trim plate has a rounded, sleeker design and smaller holes. The reduced hole size means less air flowing from inside the wall, throwing off the thermostat's accuracy.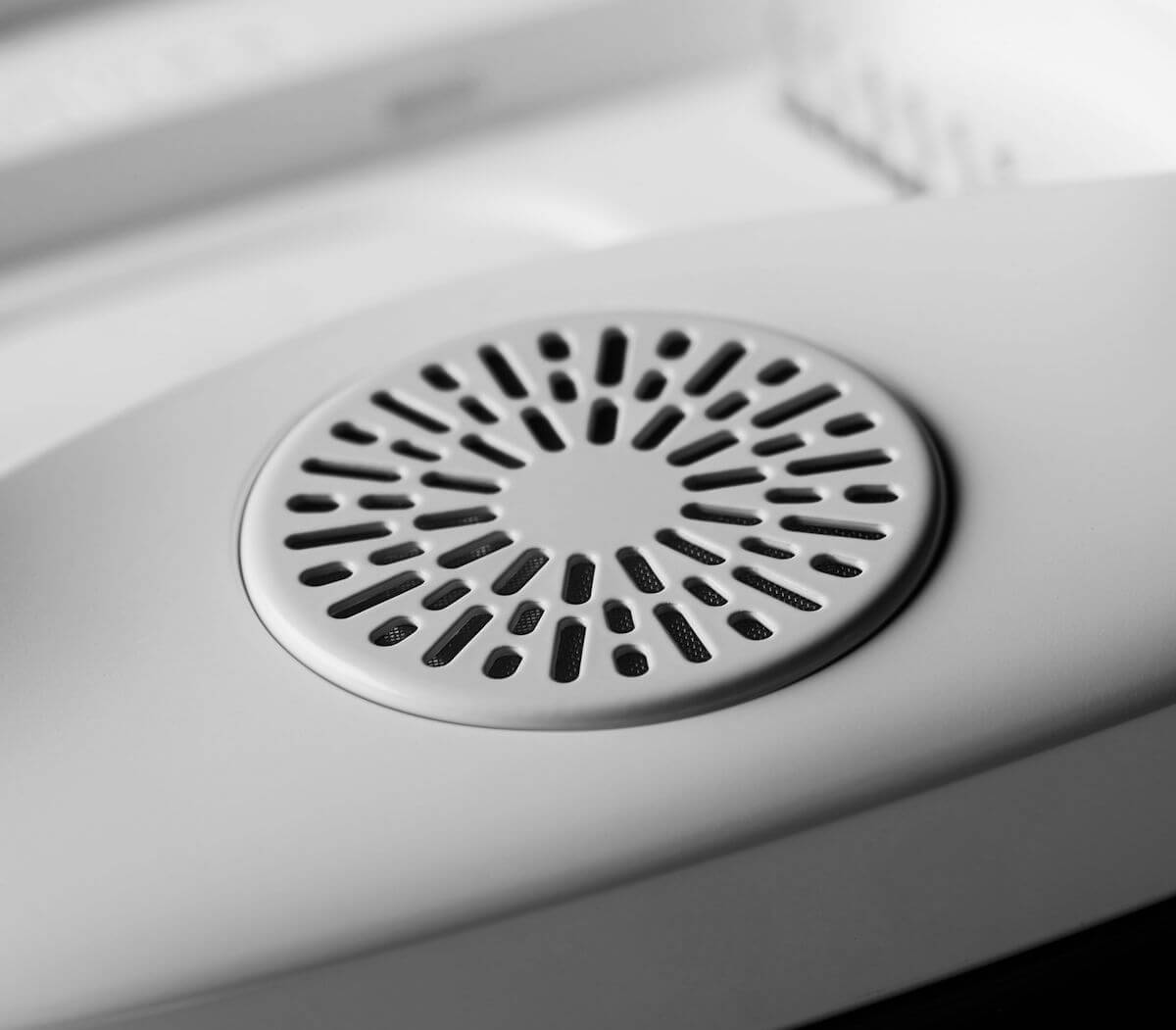 Far-field voice recognition. This isn't as high quality as the Ecobee SmartThermostat's improved microphone. Ecobee4 has embedded microphones that can respond to commands from anywhere in the room. If you have multiple Alexa devices, only the closest one should respond.

The fact that Alexa can hear you from far away is important, since many people have thermostats located in a hallway or somewhere they may not spend a lot of time. If your thermostat is near your bedroom, you may be able to tell Alexa to adjust the thermostat from bed because the microphones can still hear from far away.

 A basic speaker on the back, allowing it to respond, answer questions, and even play music. Control Alexa manually in the Ecobee app by lowering the volume or enabling privacy mode.
---
Features of all 3 Ecobee Thermostats
As mentioned, when comparing Ecobee4 vs Ecobee3 vs Ecobee SmartThermostat, the three have quite a few features in common. These are the specs that you expect on each thermostat.
Hardware features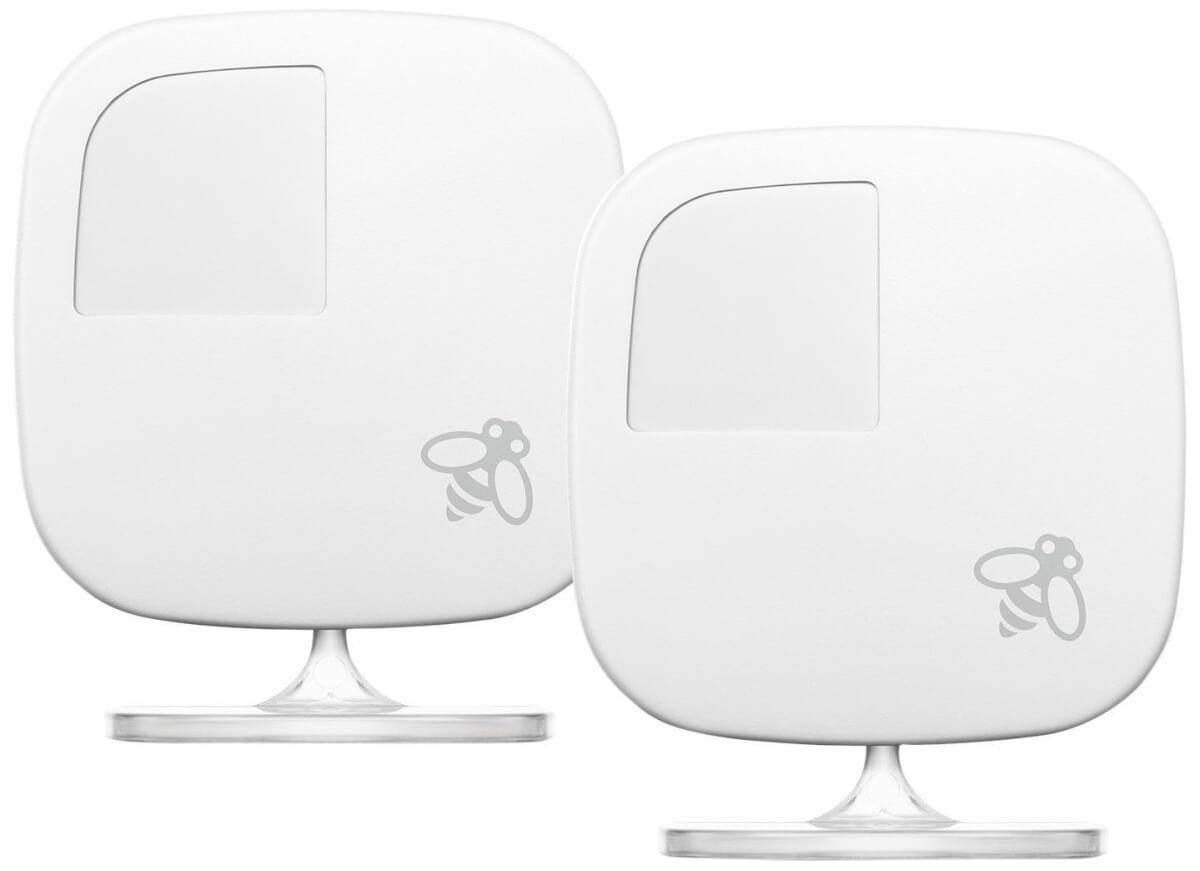 1 room sensor included. While the SmartThermostat includes the updated SmartSensor, each thermostat has one room sensor of some kind included. These sensors monitor the temperature remotely throughout your home to prevent one room from getting drafty or sweltering. You can also purchase extra sensors separately. The sensors work together: Ecobee takes the average temperature of all of the sensors and adjusts your home based on that.

Hardwired connections that don't depend on a battery to recharge. If you have a c-wire, you will use that for installation. No c-wire? Just use the included Power Extender Kit to get it working. Power extender kits included. Since these thermostats require C-wires, the included kits are a workaround to get it functioning if you don't have a C-wire installed. Note: While they both include the power extender kits, the newer Ecobee4 and Ecobee SmartThermostat have updated kits that are easier to set up and use.  An LCD touchscreen. Since sometimes it's quicker to adjust the temperature on screen without using your voice or the app. Ecobee3, Ecobee4, and Ecobee SmartThermostat all offer full color displays sized at 3.5." Nearly the same size. Ecobee3 is 100 mm x 100 mm, while Ecobee4 and Ecobee SmartThermostat are slightly larger at 109 mm x 109 mm. Compatibility with the same HVAC systems. Including: gas, oil, electric, dual fuel, conventional, heat pump, humidifier, dehumidifier, ventilator, and HRV or ERV. To find out if Ecobee thermostats work with your set up, use their compatibility checker. Energy-saving modes. All thermostats offer energy-saving modes to help you reduce your power consumption and lower your bill.  3-year customer install warranties. 
Software features
 Mobile app control from anywhere. Set vacation mode, control your thermostat remotely, and receive service alert reminders. The devices use the same Ecobee app for user control.  Energy savings. Ecobee sensors know when you are home or away.

Ecobee's tracking is more advanced than other smart thermostats that can only sense if you walk directly in front of them. With data from your activity around the home using its remote sensors, Ecobee adjusts itself to reduce your energy usage. You'll see how much you saved in the monthly energy reports.

Smart home device compatibility, including SmartThings, HomeKit, IFTTT, Wink, Google Assistant, and others. You can also control either device with Alexa.

While only Ecobee4 and Ecobee SmartThermostat have Alexa built in, all devices have a compatible Alexa skill so you can control the thermostat with your voice.

Since Ecobee3 doesn't have Alexa inside, you'll have to use an Echo Dot for voice control.
---
Is Ecobee SmartThermostat worth it?
When comparing Ecobee3, Ecobee4, and Ecobee SmartThermostat you'll notice that the upgrades for the SmartThermostat are mostly focused on the Alexa integration.
If you will use Alexa, then Ecobee SmartThermostat is worth the extra cost.

Instead of purchasing another Echo Dot or similar Alexa device, which just adds to your cost, Alexa is already built into your SmartThermostat.
Those who use is can simply ask the forecast when going past their thermostat each morning. Plus you can make calls and play music, which are upgrades over Ecobee4. The SmartThermostat can be very convenient as an all-in-one solution.
Ecobee3 doesn't offer Alexa at all, while Ecobee4 is an outdated version of the SmartThermostat at a slightly lower price.
Potential Problems with Alexa
Far-field voice recognition is supposed to prevent false alarms. But having Alexa devices in an open area like a hallway can still cause multiple Alexas to hear and respond to you at once.
Depending on the set up of your home and where the Alexa devices are installed, Ecobee4 or SmartThermostat could be more of an annoyance than a feature.
If you won't use Alexa or find the feature annoying, then Ecobee3 or Ecobee3 Lite may be the way to go.
---
Other Ecobee Options
While the SmartThermostat is the latest Ecobee option, there are reasons you may want to choose older, less expensive versions.
When to choose Ecobee3
Other than Alexa, Ecobee3 has all of the same Ecobee features that you love: motion sensors, remote controlling, a nice LCD touchscreen, and more.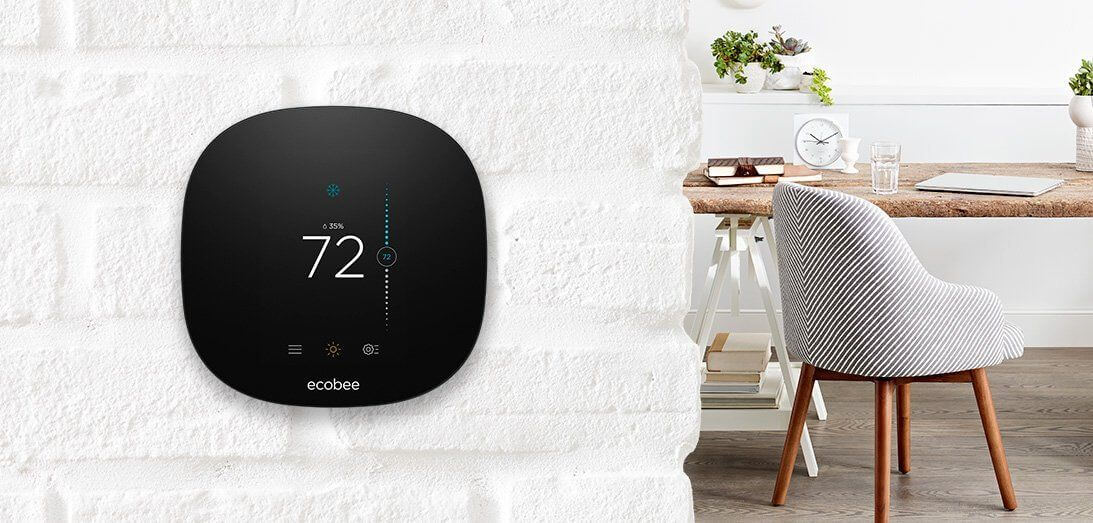 Plus, you can always buy an Ecobee3 and Echo Dot.
The Dot has better sound, connects to Bluetooth, and has full use of Alexa skills. Installing it near your Ecobee3 thermostat gives the full functionality that comes with the SmartThermostat.
If you already own a Dot, then Ecobee3 could be a better option because you won't have to worry about both Alexa devices hearing and responding to you at once.
Of course, it's looking like Ecobee is retiring the Ecobee3 since it's not even on their website's header menu. For that reason, the Ecobee3 Lite is also worth considering.
Ecobee3 Lite & Others
Note that the Ecobee3 Lite is also an option, and is typically offered at a lower price tag because it doesn't come with a sensor and is missing a built-in occupancy sensor. Otherwise, it looks and works the same as Ecobee3.
Find out more in our comparison of Ecobee3 vs Ecobee3 Lite.
Of course, the other big player in the mix is Nest, which is the best-selling smart thermostat available. Nest has its own pros and cons when stacked up against Ecobee devices.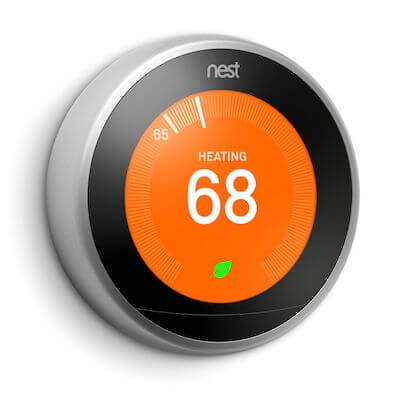 We compare Nest with Ecobee4 and Ecobee3 in other articles if you're looking to really dive deep into research. You also want to check out Nest vs Nest E if you're thinking of going that route.
That being said, there's no other smart thermostat on the market with Alexa directly built in. SmartThermostat and Ecobee4 are kind of a league of their own for that reason.
---
Another Ecobee Device with Alexa
Ecobee wants to be more than just a smart thermostat company. Their goal is to bring voice control throughout the home using devices like the Ecobee Switch+.
We set up and tested the Ecobee Switch+ in this video. It's an interesting concept and similar to the Ecobee4 in several ways, since it makes a home for Alexa in your walls.
Creepy or cool? You decide.
The Switch+ also has Alexa built in, with a small speaker and status light similar to Ecobee4. And yes, it even has the same red light that shines nonstop if you disable your device.

Switch+ can track when someone enters the room, in addition to the temperature. It works similarly to the brand's remote sensors.
Ecobee says that eventually you will be able to fully use these switches as remote temperature sensors with your Ecobee thermostats, but users have been waiting awhile on that update, so who knows.
---
Ecobee envisions Alexa in every room of your home, and they are making that seem like a possibility thanks to the Switch+ and SmartThermostat. Now it's up to you to decide whether or not you want her all over your home.
SmartThermostat's features set it far above the competition as the most advanced thermostat on the market.
Which is your pick between Ecobee4 vs Ecobee3 vs SmartThermostat? Would you spend the extra cash for the SmartThermostat? Comment below and let me know!