The new Wyze Cam is changing smart homes, with its impressive features and ultra affordable price. But how does it stack up to other smart security cameras? We wanted to find out, so we tested Wyze Cam, Nest, and Arlo side by side. Here's our findings.
Wyze Cam vs Nest vs Arlo
Affiliate Disclosure: This page has affiliate links, which earn us commission at no cost to you. The writers of this blog received free samples of Wyze Cam, Nest Cam, and Arlo Pro for review. They were not compensated in any other way. The opinions are 100% their own and not influenced.
For this review, we used the Wyze Cam v2, Nest Cam, and Arlo Pro. Each camera is highly rated and known for working reliably.
Wyze Cam is the super affordable option, Nest Cam is high quality and has 24/7 recording if you pay for Nest Aware, and Arlo cameras work on batteries for flexible installation.
Side note, but you may also want to check out the new Ring Indoor Cam. I also compared Compare Ring Indoor Cam vs Wyze so read over that if you're interested.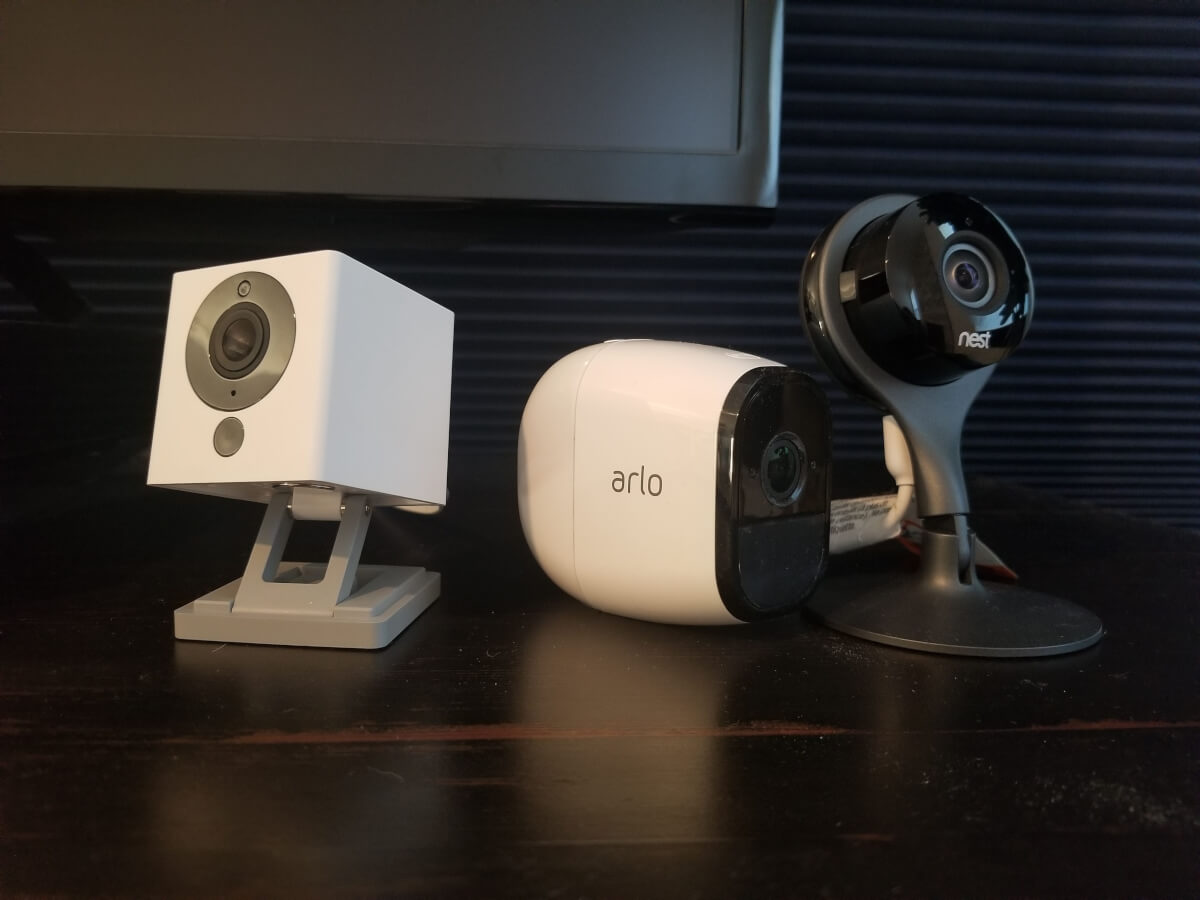 Each security camera has its own pros and cons, along with many similarities. Wyze Cam is by far the least expensive, but for the latest prices you'll want to check on Amazon using our links below.
Hardware
All three cameras in Wyze Cam, Nest, and Arlo have:
Easy mounting and installation. All cameras have magnetic bases. Nest and Wyze Cam both have magnets on the bottom, making it easy to stick to a fridge. Arlo Pro's magnet is on the back of the camera and attaches to the included mounting kit; simply screw the mount into the wall and magnetically attach the camera to it.
Wyze Cam

No hub required
Must be plugged in
Indoor camera
Operating temperature: 32° to 104° F
Stand is adjustable. The camera can be a small square, or a tall camera when fully extended
While it's amazing for the price, it looks and feels slightly cheaper than the other two.





Nest Cam

No hub required
Must be plugged in
Indoor camera
Operating temperature: 32° to 104° F
Camera rotates, base is magnetic. Feels very high quality and sturdy.

Arlo Pro

Requires base station
Can be plugged in or work on a rechargeable battery. Battery lasts up to 4-6 months of average use.
Indoor or outdoor camera (weather resistant)
Operating temperature: -4° to 113° F
Nice look and feel; heavy duty without extra bulk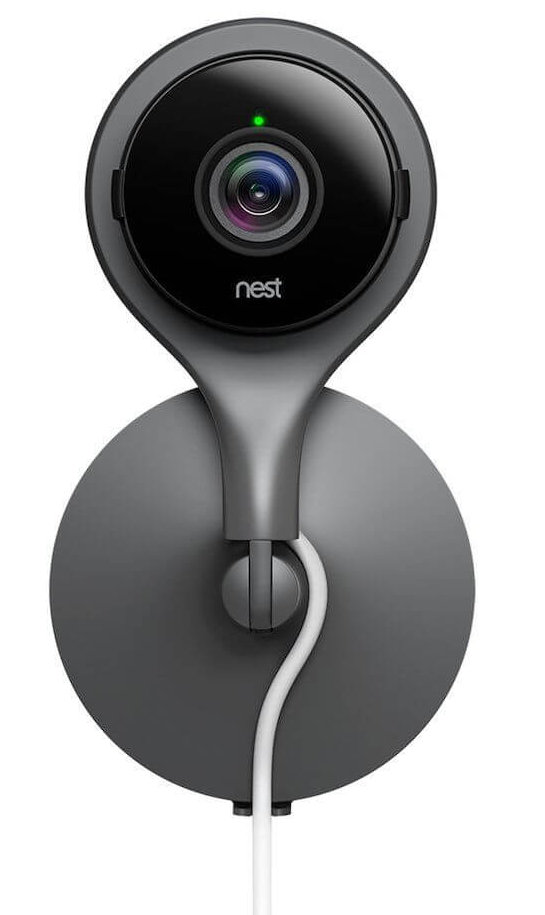 Winner: Nest Cam for indoor, Arlo Pro for outdoor
Both Arlo Pro and Nest Cam are impressively high quality cameras. When setting up and handling the cameras, neither one feels cheap. It will basically come down to whether or not you want to use this camera outdoors, since Arlo Pro is designed for outside, while Nest is indoor only.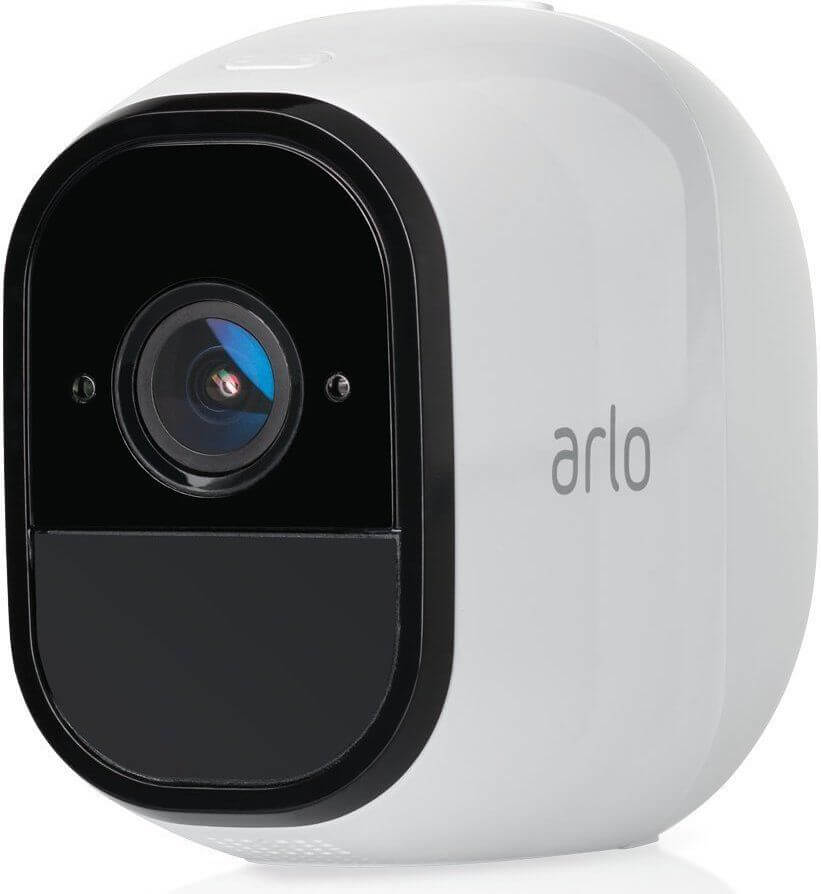 Note, however, that both Arlo and Nest make indoor and outdoor versions of their cameras as well: Arlo Q is designed to be an indoor camera, while Nest Cam IQ Outdoor is for the outside of your home. Read on in the "Other Cameras" section of our comparison for further details.
Wyze looks impressive considering its affordability, but still feels lower quality when stacked up against these two cameras since it has a basic, plastic feel. If you aren't concerned about that and want to save your money, buy Wyze.
Video and Audio
Each camera in this comparison offers two-way talk. That means they have a speaker and microphone so you can talk back and forth. We tested the quality on each and described the differences below.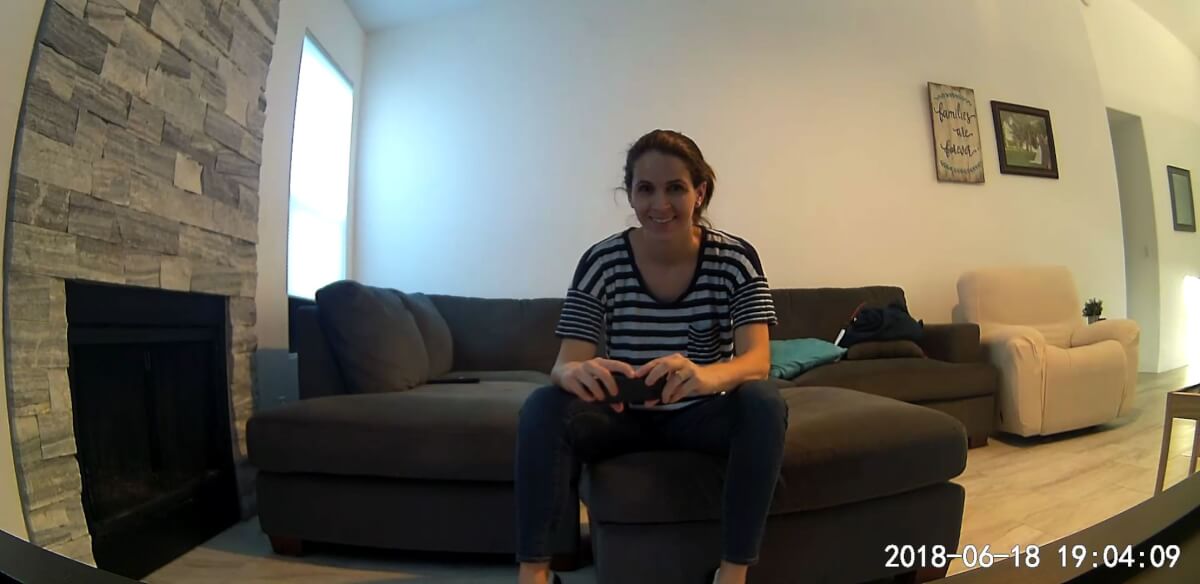 Wyze Cam

1080p. As you can see in the screenshot above, it's impressively clear.
110° field of view
Motion detection zones available without an extra charge
No person detection
Speaker sounds like a walkie talkie, but is steady and doesn't cut out at all.
Motion tagging outlines motion in live stream and playback. This appears as a green box that follows the motion through the frame.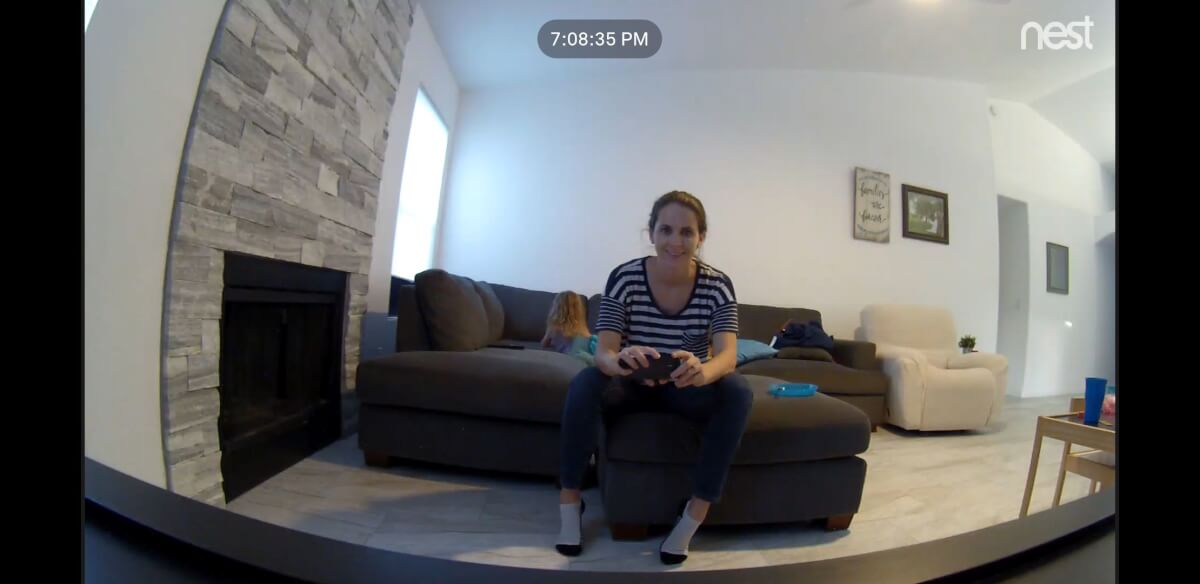 Nest Cam

1080p. Similar quality to Wyze, but maybe a little less clear.
130° field of view
Motion detection zones only available with Nest Aware subscription
Person detection available through Nest Aware subscription
Audio is the most clear and steady of the three cameras. It doesn't cut out and sounds excellent.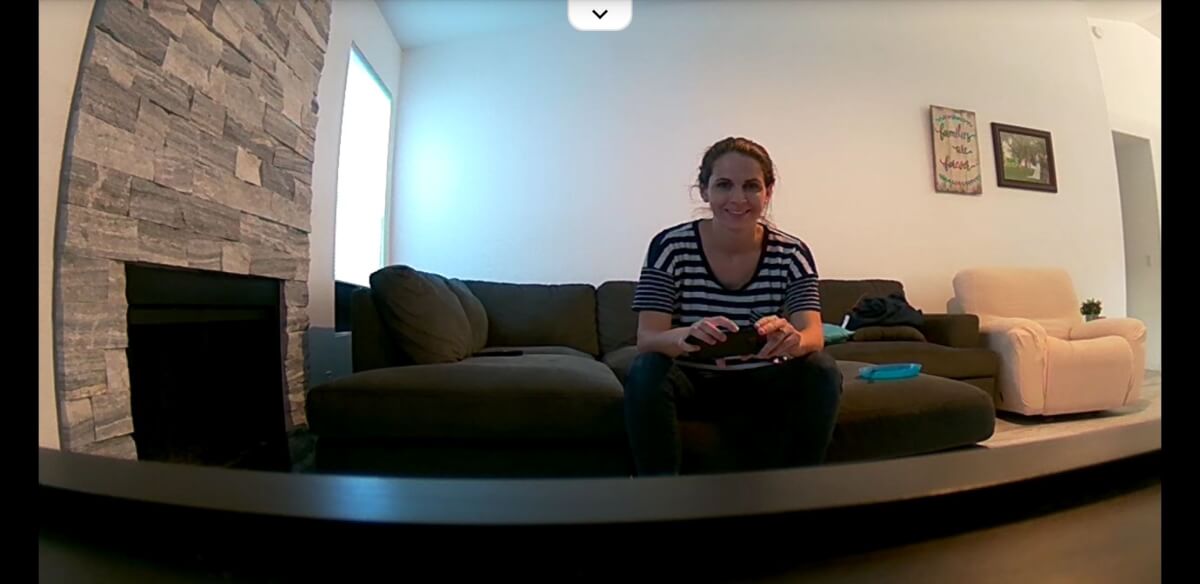 Arlo Pro

720p. Lower quality and less clear picture.
110° field of view
Motion detection zones only available with Arlo Smart subscription
Person detection available through Arlo Smart subscription
Poor audio that cuts in and out.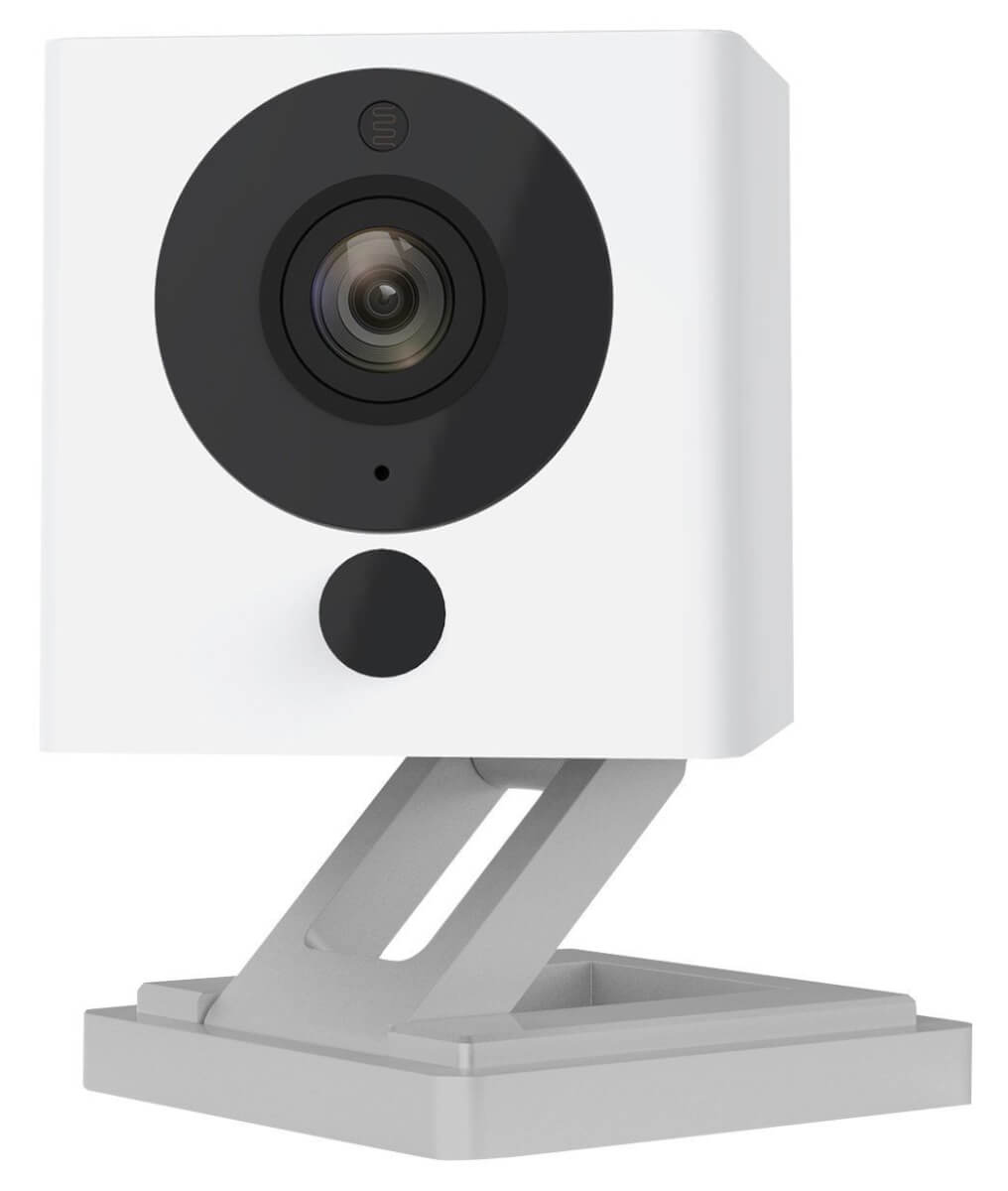 Winner: Wyze Cam
When testing for our comparison of Wyze Cam, Nest, and Arlo, we were surprised at how high quality the Wyze Cam v2 streams. Check out some footage in our video review. It's right on par with Nest, and as you can see from our screenshot it typically comes in even clearer than Nest. While it's not as wide as Nest and doesn't offer person detection, we like the Wyze has high quality footage at a low price, without demanding monthly fees.
Nest's quality is still impressive, especially when you consider its superior, ultra-clear audio. Arlo Pro also isn't awful by any measure, but in the end Wyze wins this one, since it provides quality without a hefty price tag.
Storage & Streaming
All cameras offer cloud storage, but where they differ is on how much free cloud storage they offer. The other major difference to pay attention to in this category is local storage, which Nest is missing.

Wyze Cam

Local storage available via an SD card
Free cloud storage: 14 days of rolling storage
Continuous Video Recording available for free using an SD card
If you don't use an SD card, it records a 10-15 second clip whenever there is motion. Afterwards, there is a short period of time until the next clip is recorded. This means you may miss some motion in your footage.

Nest Cam

Cloud storage only
Free cloud storage: 2 hour look back of images, no video storage
24/7 Continuous Video Recording available with Nest Protect paid subscription. If you're fine paying for a subscription, this one is easy to manage and captures all of the footage you need with continuous recording. The negative is that you need to pay for the plan for each camera, so if you have multiple Nest Cams then it adds up quickly.

Arlo Pro

Local storage available via an SD card in the base station
Free cloud storage: 7 days of rolling storage available for up to 5 cameras per account.
Continuous Video Recording not available, but it is available as a paid subscription Arlo Q or Arlo Pro 2.
Records clips of customizable length. You can set it to record for however long there is motion up to 300 seconds, which will result in short clips one after another.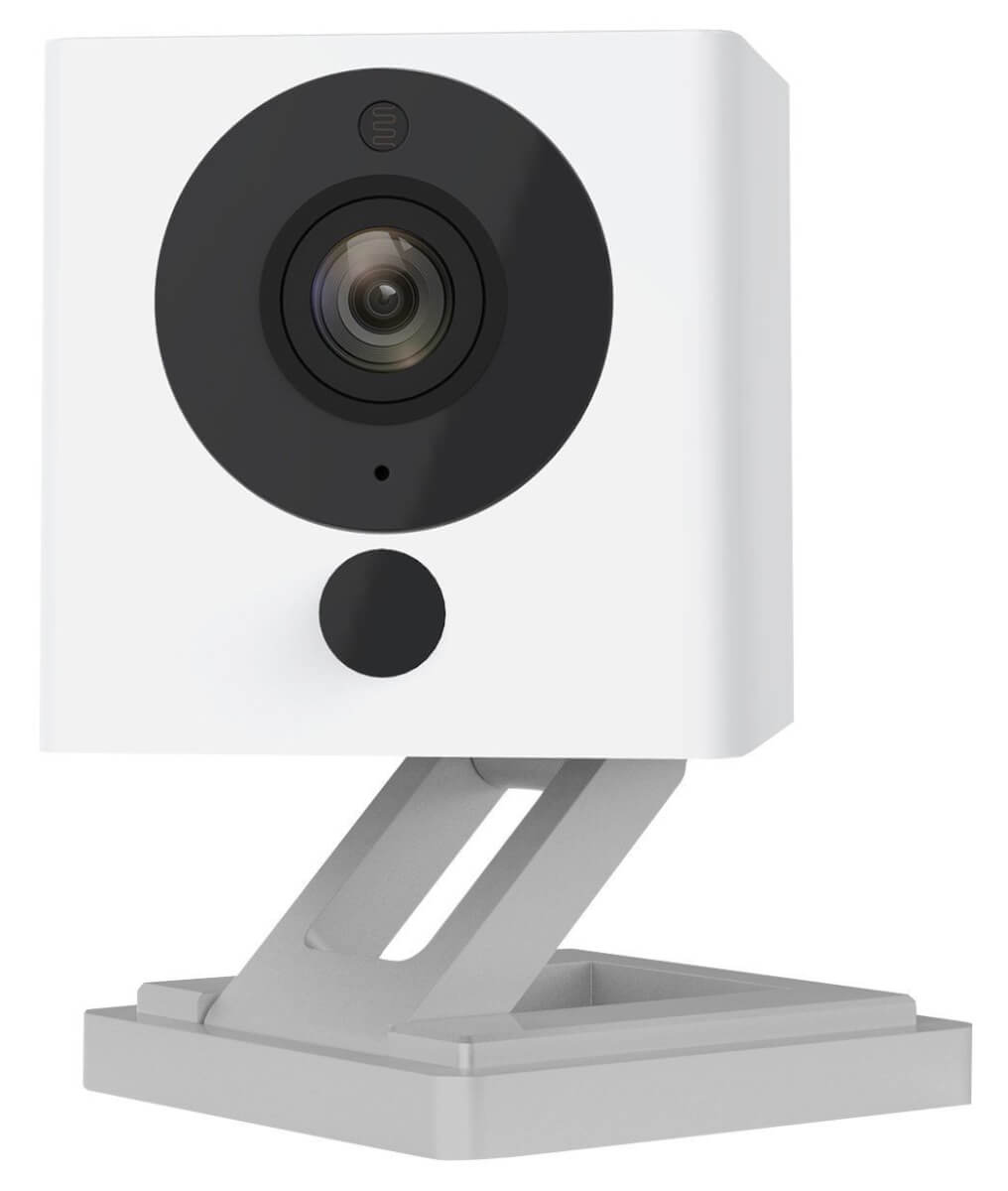 Winner: Wyze Cam
One feature of the Wyze Cam that's so shocking it's almost too good to be true is its incredible 14 days of free cloud storage.
It's as if they actively don't want to take my money, which I'm completely fine with, by the way. Before Wyze came along, Arlo was always the cloud storage winner, but now they are trying to push Arlo Smart for advanced features and additional cloud storage. While Arlo is still the runner-up, Wyze is the clear winner for this section.
And just in case you're wondering, Wyze's free cloud storage is not too good to be true. While there were briefly some concerns about the camera hitting IP addresses in China and around the world, Wyze resolved the issue by ensuring that their load balancers are only located in the U.S. In short, there's nothing to indicate that it's spying on you or stealing your data, and it seems very secure.
App
All three apps are free and have similar features, with just a few key differences. All of the apps feature:
Live stream viewing using the mobile app.
Push notifications for motion or audio detected by the camera.
Downloading and sharing the clips and images. Note that Nest Cam requires Nest Aware monthly cloud subscription for this feature.
One functionality that varies widely in Wyze Cam, Nest, and Arlo is lag time. We tested the time it takes for a notification to go to your phone after someone walks in front of the camera. We also tested the load time for launching the app and loading the live stream once those notifications come through. Take a look at our notes below to see the notification and live stream lag time (while keeping in mind that this lag varies based on your Internet speeds, distance from router, phone, etc).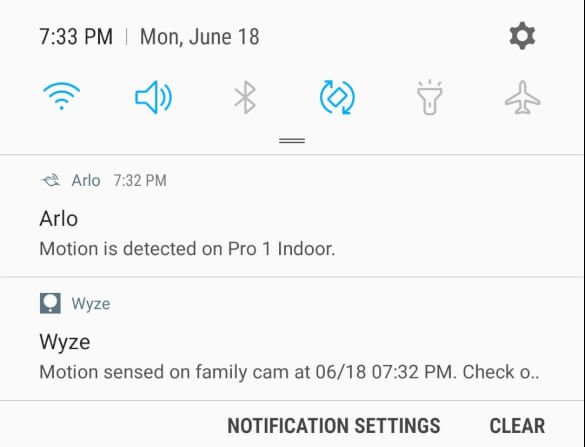 Wyze Cam

Notification time: 10 seconds+. Live stream load time: 8 seconds.
No geofencing
No desktop view on your computer
Adjustable motion sensitivity
Schedule alerts
Time lapses available
Additional settings: time stamp watermark, smoke and CO alarm detection.

Nest Cam

Notification time: ~5 seconds. Live stream load time: 7 seconds.
Geofencing available using Nest's Home/Away Assist. This uses your phone's location, combined with other Nest devices around your home, to determine when you are home or away. When you are away, you can set the thermostat to Eco mode and your camera to be on.
View your clips or live stream online at Nest's website
Improved motion sensitivity requires Nest Aware subscription
Schedule when the camera is off
Time lapses require Nest Aware subscription
Additional settings: set your camera to only send notifications when no one's home.

Arlo Pro

Notification time: Immediate. Live stream load time: 14 seconds.
Geofencing available
View your clips or live stream online at Arlo's website
Adjustable motion sensitivity
Schedule mode allows you to schedule when the cameras are armed or disarmed
No time lapses available
Additional settings: Siren sounds from the base station. You can control it using the app or have it automatically ring when there's motion. Arlo Smart also adds additional functionality for using e911 to call authorities or receive rich notifications.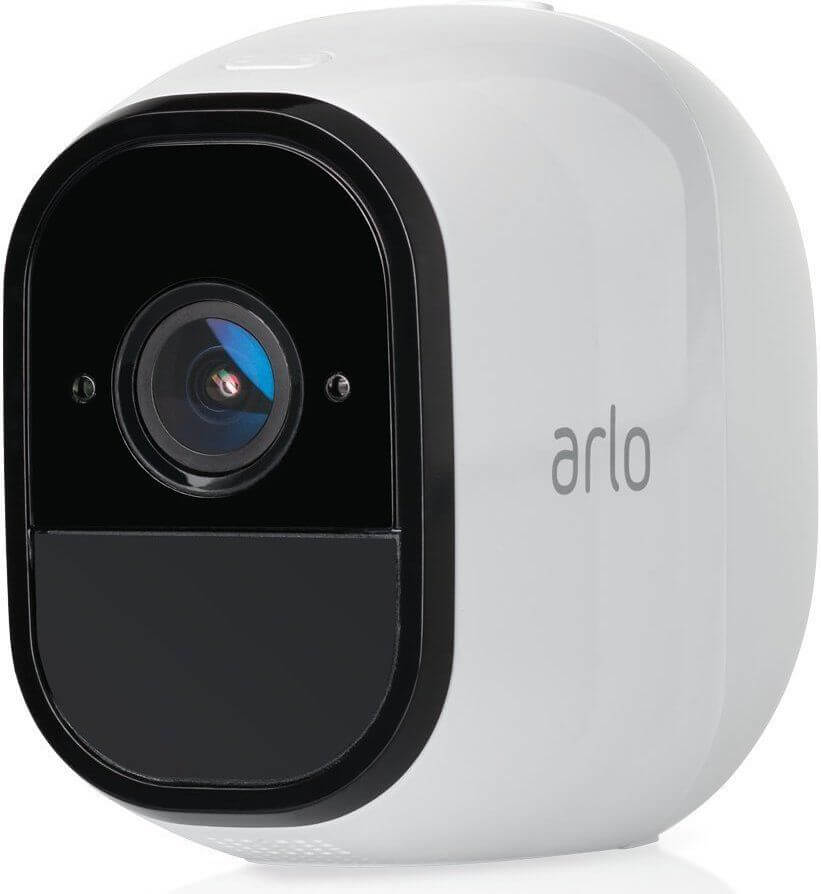 Winner: Arlo
This category was difficult to determine one "winner," since they all offer a different array of features. In the end, we selected Arlo because it has a few features that the other cameras are missing or charge extra for. The app makes it easy to set up geofencing, motion sensitivity, schedules, and the siren. Arlo recently added Arlo Smart for extended features, but what you need is available without the monthly upgrade (unlike Nest, which essentially requires its subscription).
The biggest drawback of Arlo is its slow live stream load time.
This can be agonizing if someone is at your door and you want to pull up the live stream to watch them. However, once you consider the delay in receiving a notification from Nest and Wyze, it's obvious that the delay from the moment of motion until the live stream is loaded up generally evens out in the end. Sure, Wyze Cam loads faster, but it also notifies you much later that there is motion.
Hopefully each of these cameras can speed up the lag time, but for now Arlo is our winner for the best app in this comparison.
Night Vision
This was an important category to test, because all three cameras claimed similar ranges in their night vision. While each camera has night vision that turns on automatically when it's dark, their performance varies.
For our testing below, we turned around the cameras that were not being tested, so we only used the IR of the test camera to ensure accuracy.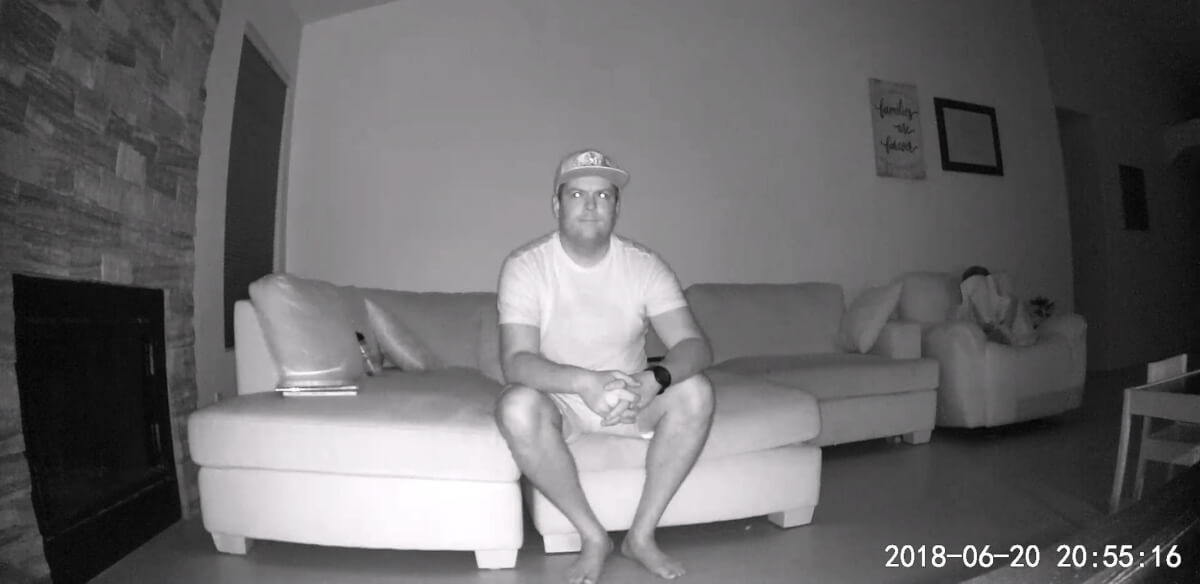 Wyze Cam
Up to 30 feet
Brightest in our testing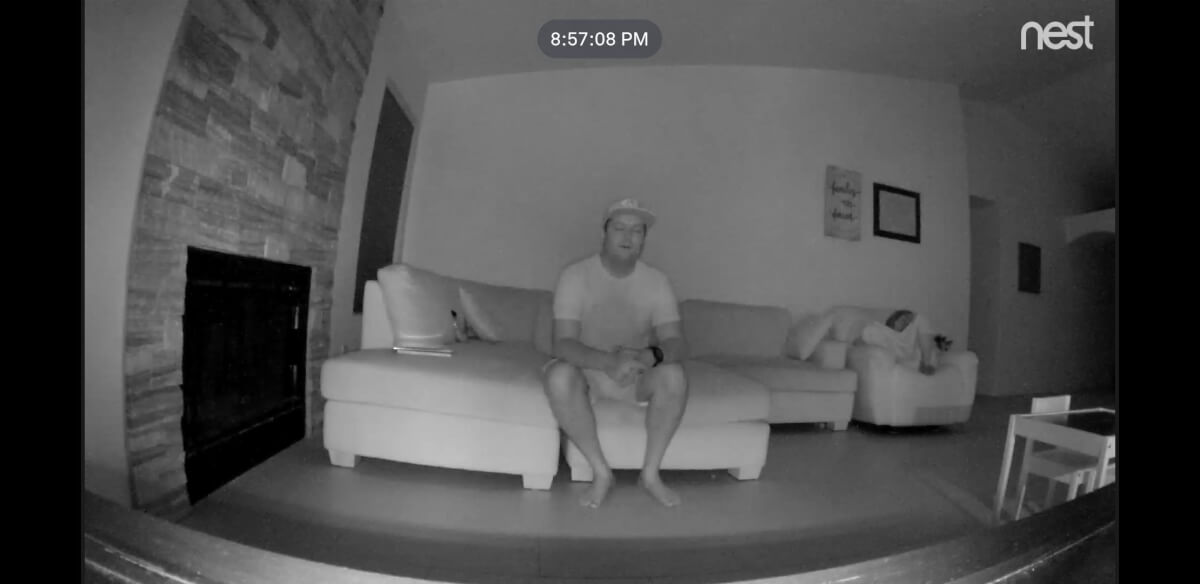 Nest Cam
Up to 20 feet
Second brightest. IR fills up the room better than Arlo Pro with a wider range.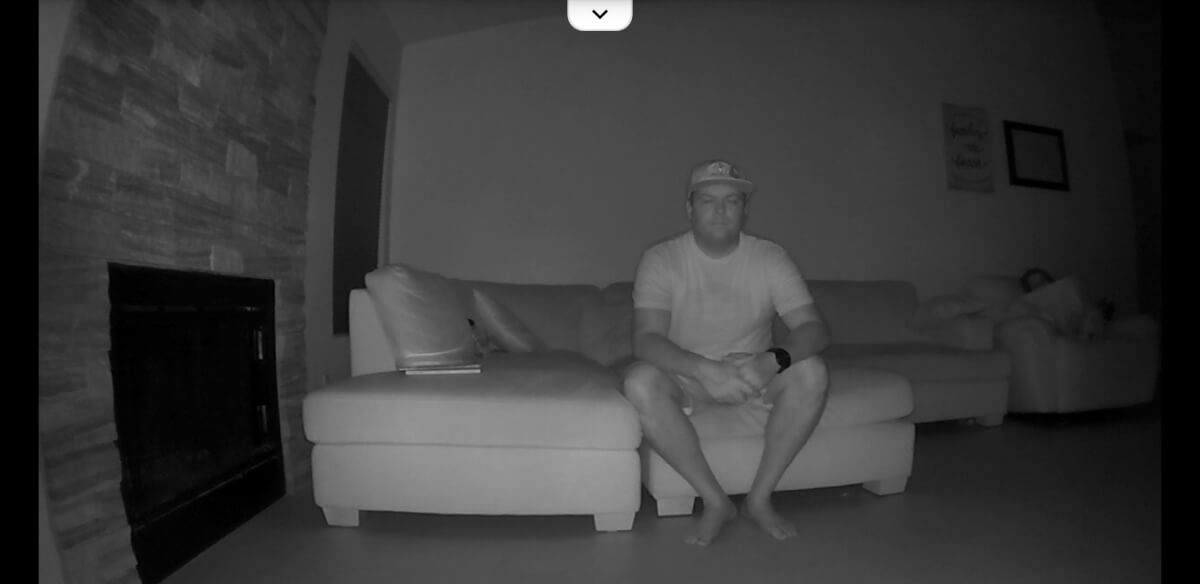 Arlo Pro
Up to 25 feet
Weakest night vision. While the infrared lights up the subject immediately in front of the camera, any movement off to the side will not be illuminated well.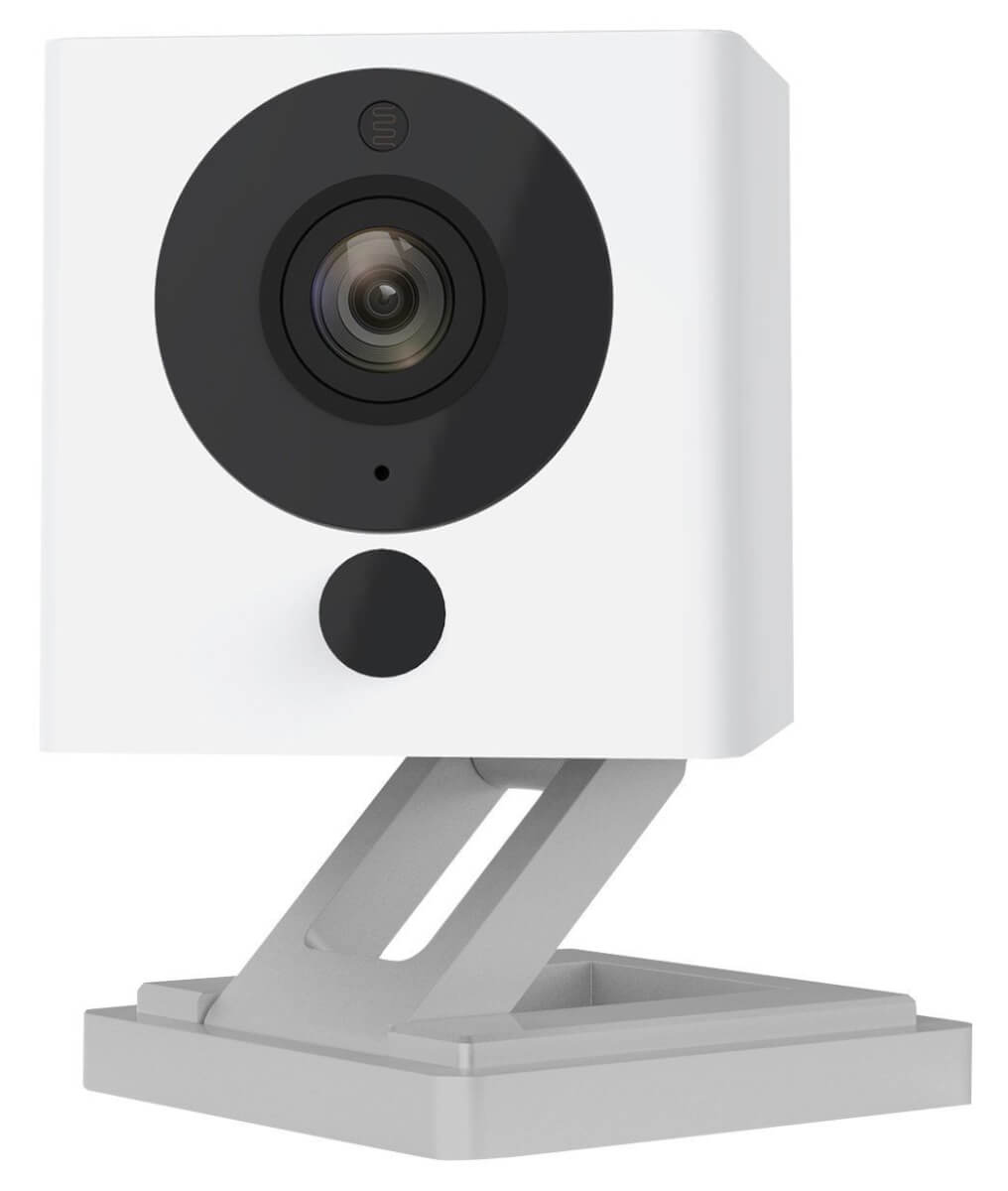 Winner: Wyze Cam
The screenshots speak for themselves. Wyze Cam v2 has impressively bright IR night vision.
As you can see in the image, it illuminates Reed's face much better than the other two cameras, in addition to brightening up the edges of the picture to make it easier to see the full image. For these reasons, Wyze wins best night vision in our comparison of these cameras.
Smart Home Integration
All three cameras work with IFTTT (If-This-Then-That) for easily automating your smart home with certain rules.

Wyze Cam

Works with Alexa (watch our video tutorial)
Works with IFTTT
Doesn't work with Google Assistant, but this should be coming soon
Doesn't work with SmartThings or other smart home devices

Nest Cam

Works with Google Assistant and Alexa
Nest x Yale lock, Nest thermostat
LIFX, Lutron, Philips Hue smart lights; WeMo smart outlet
Rachio and Skydrop sprinkler controller
Logitech Harmony and Wink hubs
SimpliSafe security
Several other smart home devices

Arlo Pro

Works with Google Assistant and Alexa
Works with SmartThings hub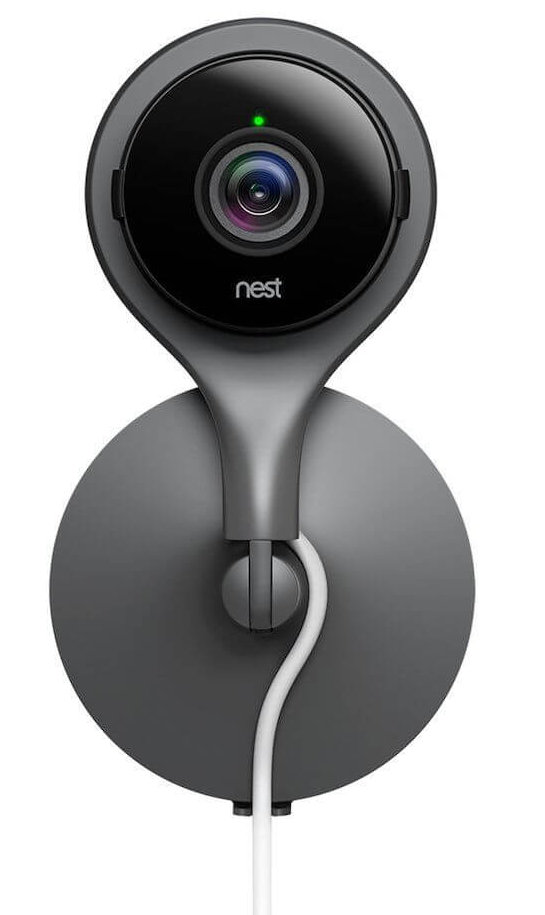 Winner: Nest Cam
The robust Works with Nest platform is ultra impressive and integrates with a variety of smart home devices. This opens up so many possibilities for automating your home and making it truly smart. For example, you can easily:
Tell Google to cast the live stream from your Nest Cam to your Chromecast on the TV
Have Echo Show or Dot display a live stream of your Nest Cam
Automate your camera with your Nest x Yale lock and Nest thermostat to lock your door, turn down your thermostat, and arm your security cameras when you leave home
Overall Winner
In the end, each camera between Wyze Cam, Nest, and Arlo has its place in your smart home. Our pick? Well based on this comparison, our overall winner is…
Wyze Cam!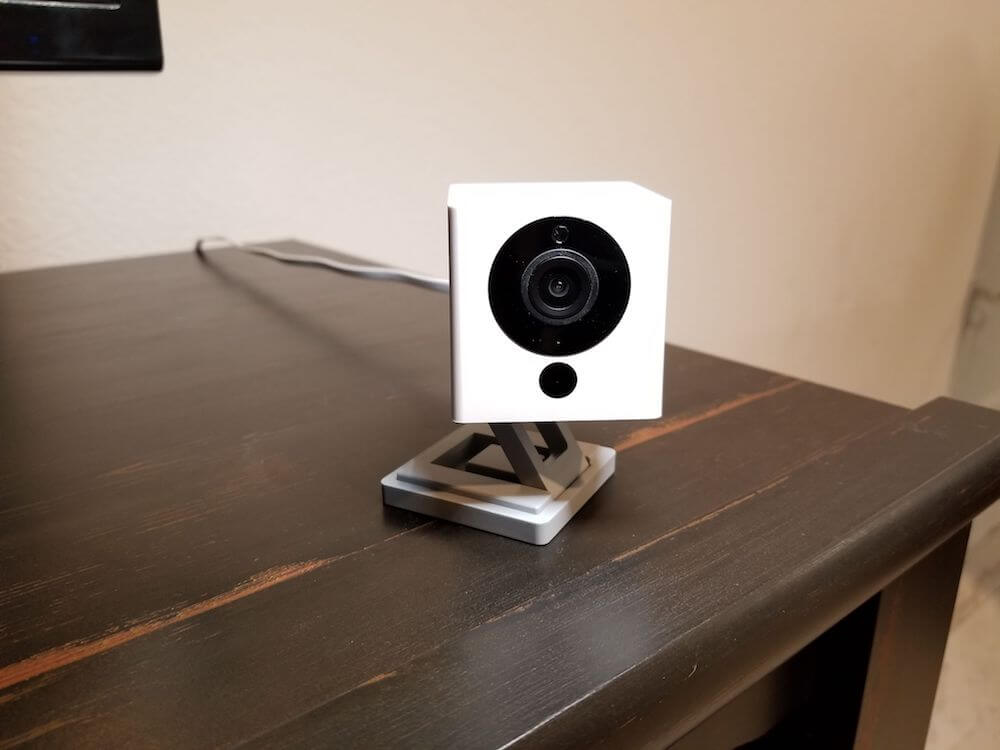 With its impressive day and night 1080p image, decent 2-way talk, and ridiculous 14-day cloud storage, there's no doubting that Wyze is a threat to the other security cameras on the market.
Priced at a fraction of its competitors, Wyze somehow holds its own in specs and performance. Mix in some unique features like SD card storage, motion tagging, and CO/smoke alarm detection, and you really have yourself a special little camera that doesn't hurt your savings account.
Each of these cameras have a strong argument for your home. Nest is very connected to the Works with Nest ecosystem and easily integrates with your existing smart home technology.
Arlo Pro is an amazing 100% wire-free battery-powered camera with an easy-to-use app that offers plenty of features for free. In the end, if you're already loyal to Nest/Arlo, I can see why you would go with either camera. Or you can always just buy a Wyze Cam too since it's so inexpensive.
Other Cameras
Of course, comparing these cameras is not exhaustive. These days, there are too many WiFi security cameras to count. Even Wyze, Nest, and Arlo have additional cameras worth noting.
Wyze recently announced their Wyze Cam Pan, which scans the room for motion, and then follows it while recording. The camera is much larger, but its price is only $10 higher than the original. You'll want to check it out if Wyze Cam is your favorite and you want the flexibility of panning.
Nest released several security cameras since its original Nest Cam. First, an outdoor version called the Nest Cam Outdoor has similar specs and features as your Nest Cam, except that it's designed for outdoor use. Nest Cam IQ Indoor and Nest Cam IQ Outdoor are the upgraded versions, with Google Assistant built in, a 4K sensor, HDR, and a speaker 7x more powerful than Nest Cam. You can easily compare the Nest Cams in our article Nest Cam IQ vs Indoor.
Arlo offers several cameras that are upgrades from the original Arlo Pro. The new Arlo Pro 2 adds Continuous Video Recording, 3 second look back, and activity zones when plugged in. Arlo Go is a larger camera that works on LTE plans for coverage in areas that don't have WiFi.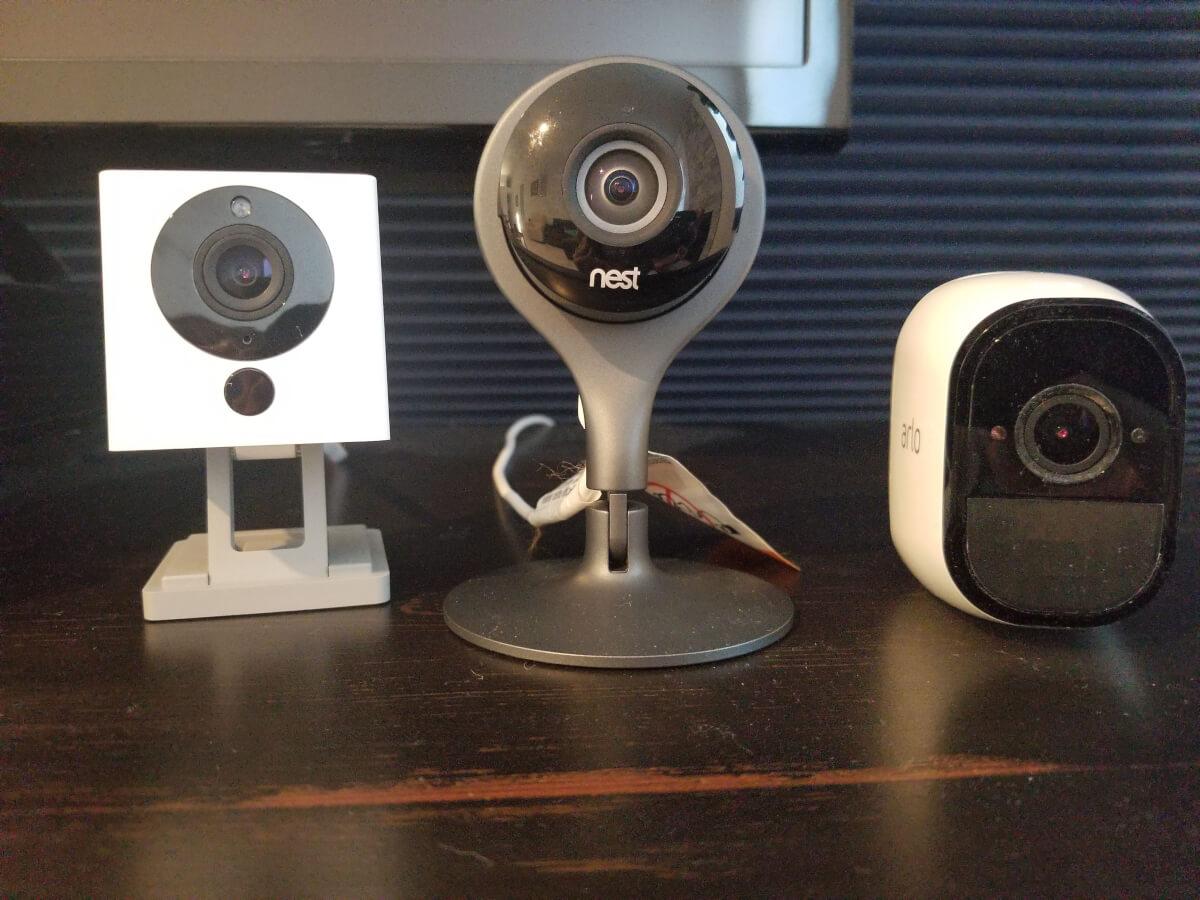 Which camera would you choose between Wyze Cam, Nest, or Arlo? Let us know in the comments below!