If you browse smart bulbs Amazon, you might be shocked to see all of the options. It's overwhelming if you don't know how the cheaper bulbs stack up against the more expensive ones.
In two recent videos, we tested a lot of lights to find the best smart bulbs.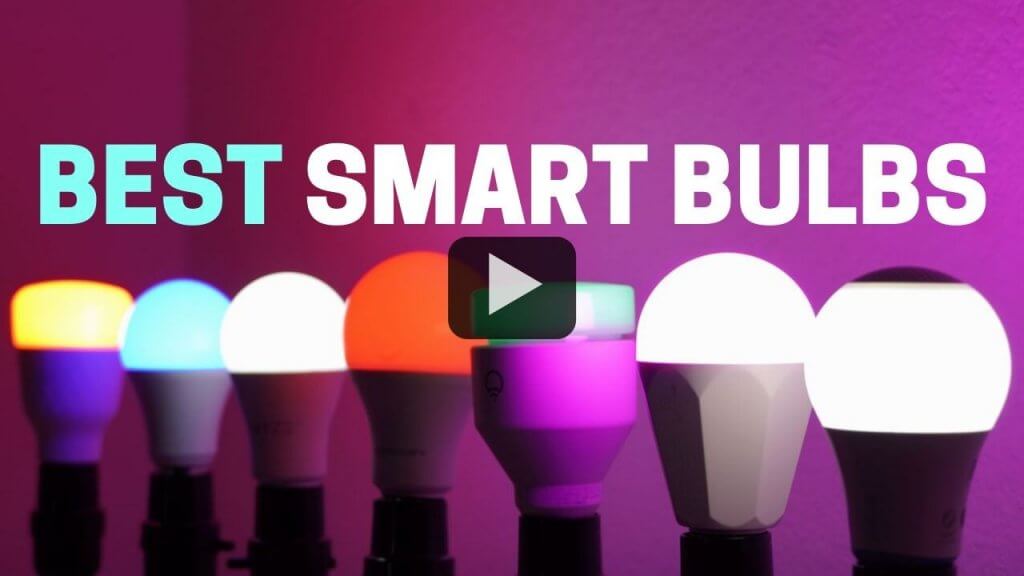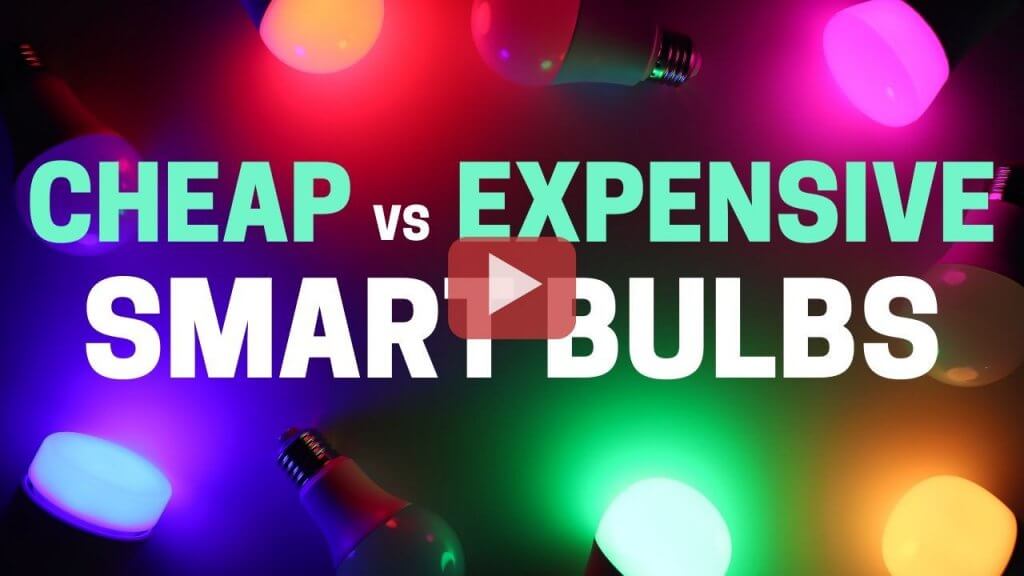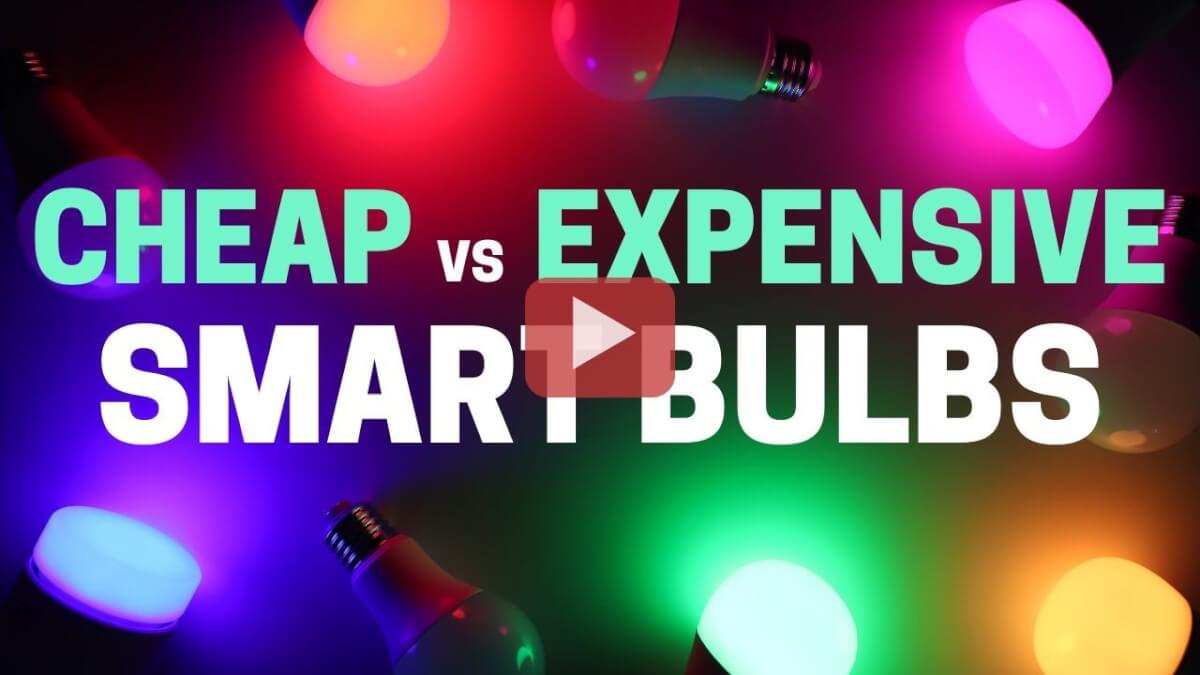 Let's take a look at all of the bulbs we've tested, comparing their brightness and features to help you figure out which ones can brighten your home the best.
These are some of the best-selling smart light bulbs, but some of them are not as high quality for the same price. At the end of the article, we will share 3 bulbs that we do not recommend, so keep an eye out for that.
Best Smart Bulbs Comparison
Affiliate Disclosure: This page has affiliate links, which earn us commission at no cost to you. The writers of this article received several bulbs for previous unbiased reviews, and purchased others with their own money.
This comparison goes over the full range of smart bulbs, from inexpensive to high-end.
Looking for the best smart bulbs for Alexa and Google Assistant?
All bulbs in this comparison table work with both major voice assistants. They also all have options for scheduling, and all of them work with IFTTT, except for Merkury.
We also have several bulbs that have very bright whites. If you are looking for a bright bulb and don't care if it's multicolor, then take a look at those with high lumens listed below.
Price ranges for the table:
$ = $10-$14.99
$$ = $15-$29.99
$$$ = $30+
If you want specific prices and Amazon reviews, check out our best smart lights comparison.
Now that we've compared our inexpensive and high-end bulbs in the videos and table above, read on for a few more details about the pros and cons of each smart bulb.
---
Best Cheap Smart Bulbs
Novostella multicolor
Novostella smart bulbs are ultra affordable, especially if you buy more than one. I've seen them sell for $52 for a 4 pack. That's a great price for bright multicolor bulbs!

This bulb stands out because it has bright white and color options without being too expensive. Not all of the colors are perfectly bright but a lot of them are. When compared with bulbs that even cost more than Novostella it's hard to tell a difference.
This bulb is an excellent affordable option if you aren't concerned with lots of smart home compatibility or the absolute brightest bulbs. It uses the Smart Life app for controls.
TECKIN
When we first reviewed TECKIN the white temperature was not adjustable. Since then, they have updated the bulb to have warm and cool whites. Great news!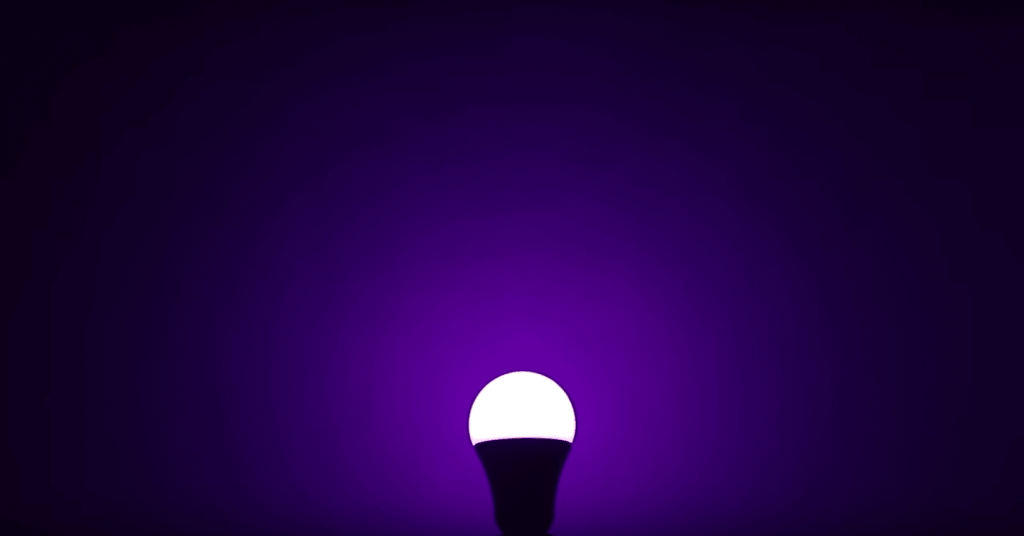 This bulb really stands out because it's very inexpensive and bright. Most bulbs at this price range are not at 800 lumens for the brightness. It also uses Wi-Fi and the Smart Life app.
The bulb isn't perfect though. The warm and cool whites can't get as warm or cool as some of the other bulbs. The colors are also not brightest.
TECKIN is a really good pick if you are wanting to buy a bright white bulb that is extremely affordable.
Aukora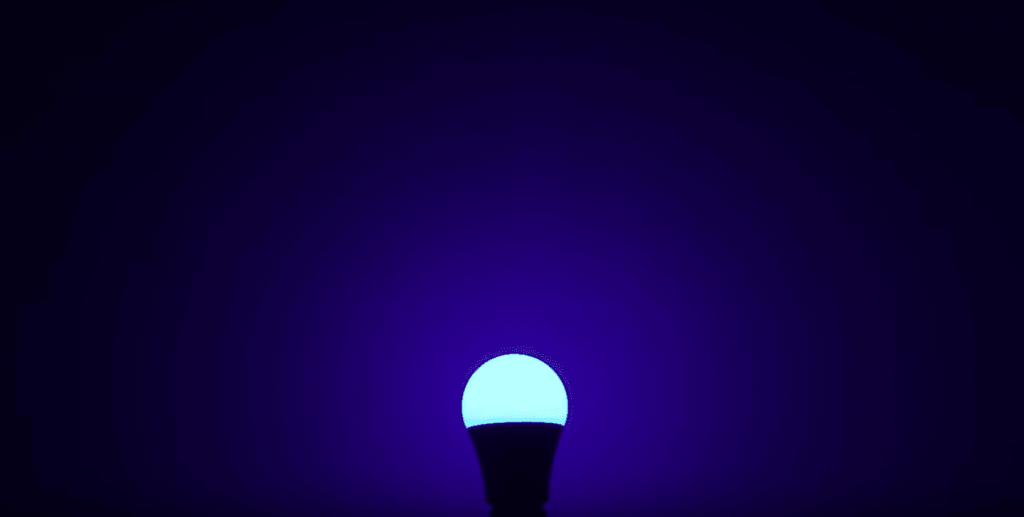 Aukora is similar to TECKIN, but it's slightly less bright since it is only 600 lumens. Its colors are decent and comparable with TECKIN. It also uses the Smart Life app.
Legelite
Legelite is the same bulb as the Aukora. They even come in the exact same box! My guess is that they have the same manufacturer.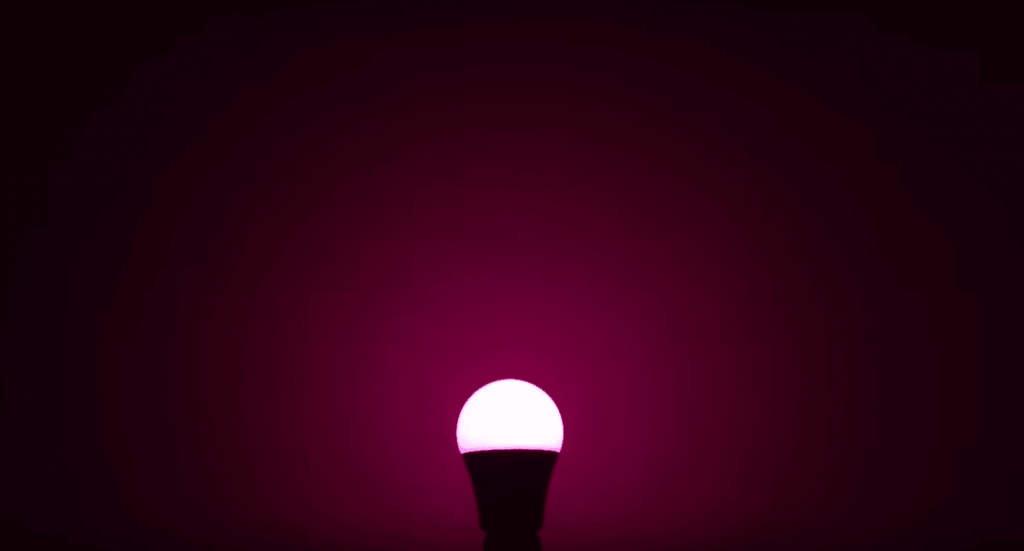 Both bulbs have the same brightness and colors and use the same app for controls. I preferred Legelite over TECKIN before TECKIN could change white temperature. Now that TECKIN can change white temperatures. I would choose TECKIN since it's brighter and possibly less expensive.
Sengled Multicolor
Sengled costs a little more than the other budget bulbs, but it's an affordable option for those wanting lights that use a hub. Sengled bulbs require a hub, so if you don't want a hub then these aren't the bulbs for you.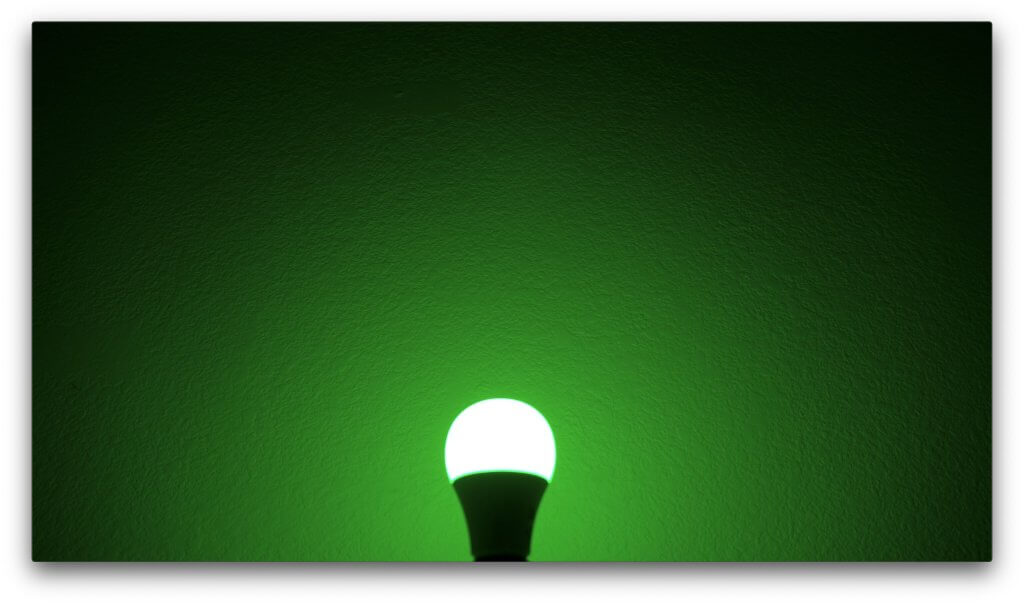 You can use Sengled's own Element hub, or a third-party hub like SmartThings. The benefits are that the bulbs work locally and use less bandwidth. Bulbs connected to WiFi without a hub seem to lose connection more frequently.
Sengled's white looks somewhat similar to Philips Hue (which also requires a hub), but it costs much less than Hue lights.
If you use SmartThings, then a Zigbee bulb like Sengled will work really well. Lighting automations on SmartThings run locally with Z-Wave or Zigbee devices. That means the motion sensor or what ever automation you have turning on the lights will run much faster.
When we first tested out Sengled the colors were not bright. After re-testing them with the same bulb they are much brighter. Not sure if there was an update, but the colors do look much better in the second video than the first.
If you don't care about all the accessories that come with Philips Hue and want a really good Zigbee bulb, Sengled is a great option.
Wyze Bulb (white, not multicolor)
It's no secret that we love Wyze Cams, but what about Wyze Bulbs?
Made by the same company that created the popular and super affordable Wyze Cams, this bulb is also affordable, costing around $12 per bulb after shipping.
While this is a great price, the bulb doesn't keep up with competitors at that price point. It has tunable whites, but is not multicolor.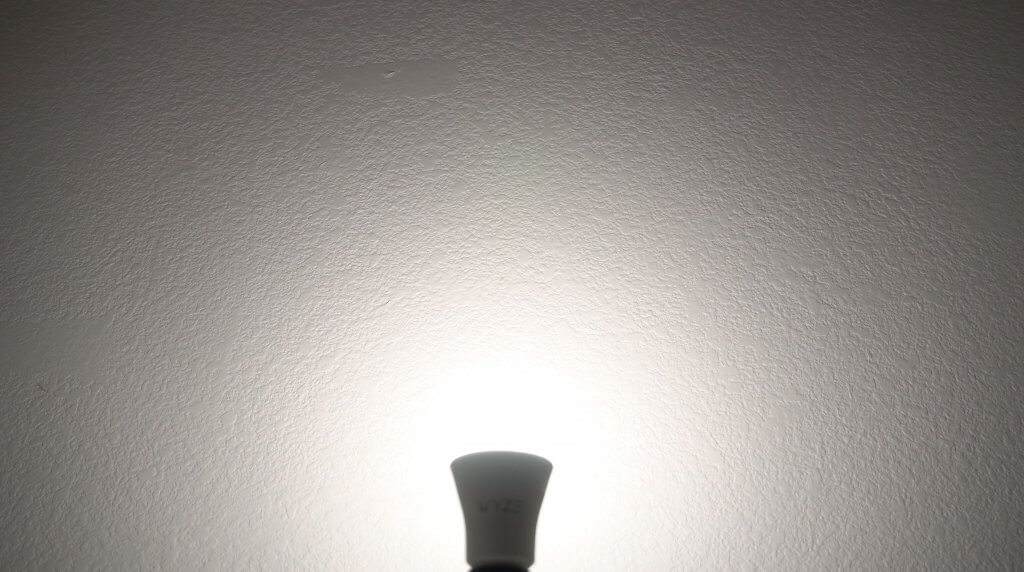 The app has also been a little limited in what it can and can't do. For example, scheduling at sunrise or sunset or using slow fades aren't options.
The positives?
This bulb does feel heavier and higher quality compared to some of the cheaper options. Its warm and cool whites look nice.
If you are invested in the Wyze brand with other cameras and outlets then it might make sense to control your lights and all of your home within Wyze's app. You can also automate these bulbs with Wyze Sense which has lower latency than IFTTT.
If you don't care about multi-color and want a quality inexpensive light bulb, the Wyze Bulb is a good option.
---
Best Bright White Bulbs
Sengled bright white bulb
Sengled is the brightest bulb on this list. I was excited to test out this bulb after covering it earlier this year for my CES 2019 smart home video.
It's 1,500 lumens, which is almost double the cheaper 800 lumen bulbs I covered earlier. The bulb also has a high quality, heavy feel and even has a vent on top to avoid overheating.
Just like the Sengled multicolor bulbs, you need either SmartThings or Sengled's own hub to get this bulb working. Not a big deal if you already have a hub, but it's something to keep in mind.
This bulb is not multicolor, so it's only a white bulb. Plus it's not tunable—you can either buy a bulb that's 2,700K or 5,000K. If you like changing the white color temperature then this is not the bulb for you.

Personally, I usually keep my bulbs are 5,000K anyways, so this isn't a deal breaker.
If you have been looking for a really bright, 100 watt equivalent, smart LED bulb then you won't go wrong with this one. It will really light up your house and save money since it's an LED bulb.
Novostella bright multicolor bulb
Novostella's bright bulb is 1,300 lumens, which is very bright. The bulb gives off so much light, illuminating most of my house when it's in a lamp in the dining area.
The whites are tunable and unlike Sengled, this bulb is color-changing, so you aren't stuck with only a bright white bulb.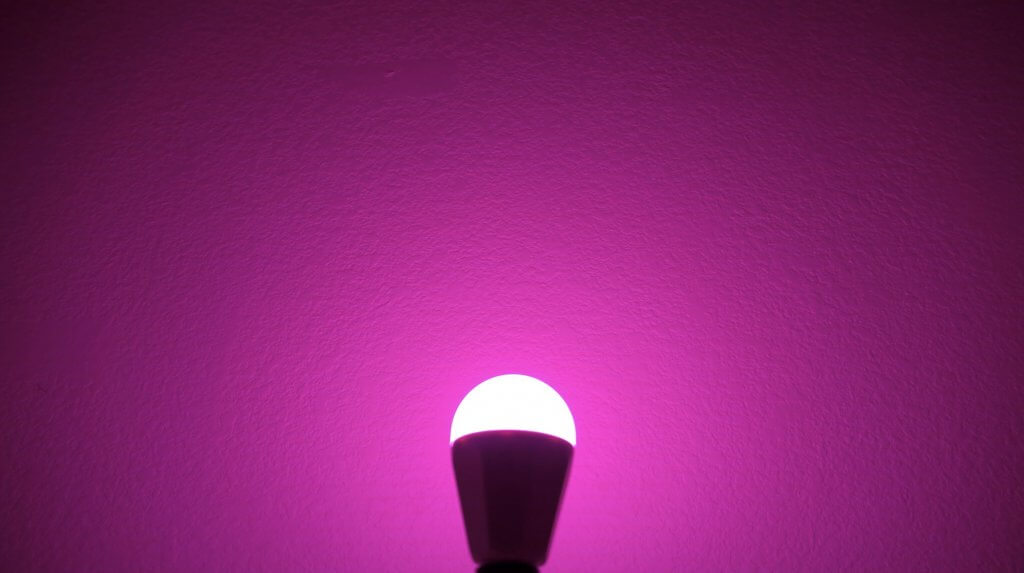 The white settings are even brighter than LIFX and Yeelight, so if you're wanting a bulb with ultra bright white colors, this is your pick. Both LIFX and Yeelight have Novostella beat on colors, so its colors aren't as crisp.
I like the design of this bulb. It has flat sides so it doesn't roll off the table, and it is heavier with a high quality feel.
If you mainly use Alexa, Google Assistant or IFTTT in your smart home then this Wi-Fi bulb will work well.
---
Best High End Smart Bulbs
Yeelight
Yeelight is one of the bulbs that are most recommended to us by our audience, and it's easy to see why. It feels higher quality compared to cheaper options. Its price point sits in the middle of the road between budget bulbs and expensive ones like LIFX.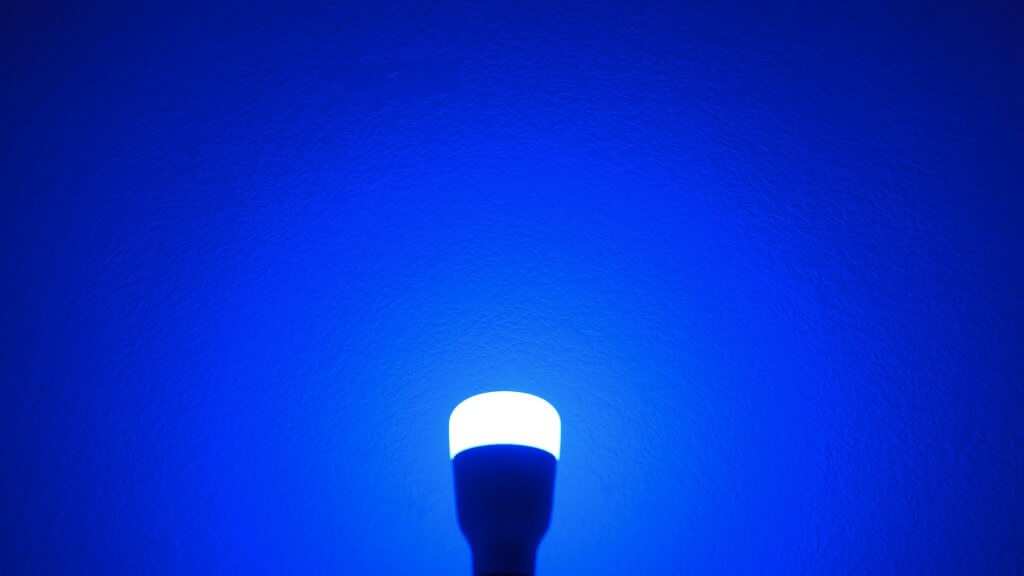 Even though it's cheaper than LIFX, Yeelight still has very vivid, saturated colors. It has the added benefit of connecting to SmartThings natively, as well as HomeKit, Home Assistant, and others.
What's great about this Yeelight V2 bulb is that if this is your first smart home device it will work well. It's not very expensive and you control it using the Yeelight app connected to Wi-Fi. It will also work well if you add more to your smart home like SmartThings or HomeKit.
Yeelight also makes one of my favorite smart light strips. Check them out at this link if you're interested.
TP-Link
This is a WiFi bulb that you control with TP-Link's Kasa app, which is highly rated in both major app stores. I like the app overall and it has an interesting feature for the bulbs: energy monitoring.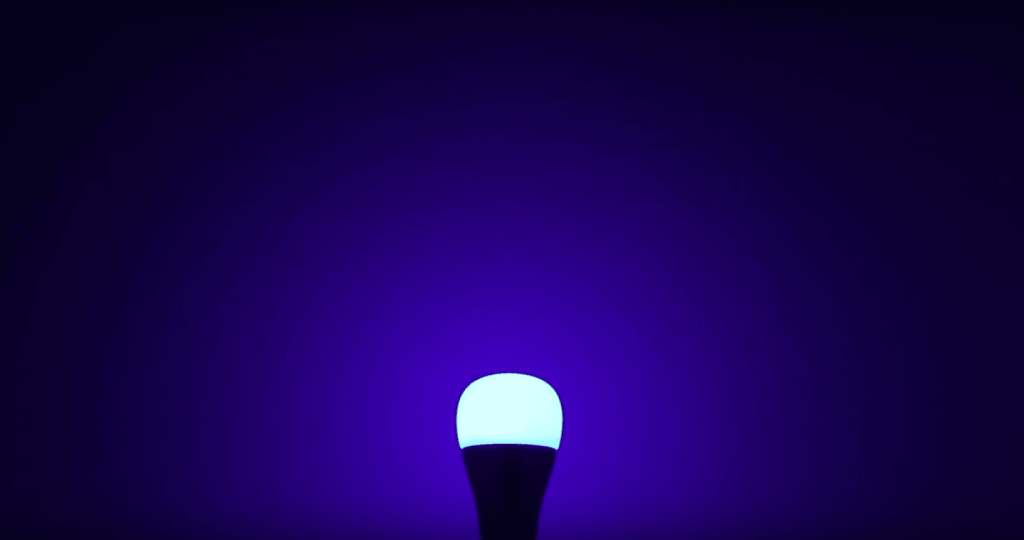 The bulb feels higher quality than some of the cheaper bulbs I covered previously. It's clearly designed to be a LIFX competitor, which is why I put it in this category of high quality bulbs.
In my testing, the colors were accurate and TP-Link's bulb seemed brighter even though it says it's 800 lumens like the cheaper bulbs.
But when placed next to an inexpensive bulb like Legelite or TECKIN, you can see why it might make more sense to opt for a cheaper bulb. TP-Link looks somewhat similar to Legelite, even though it costs much more.
LIFX
LIFX bulbs are known for having the brightest and most accurate colors. In our testing, it lived up to this reputation and was easily the most vivid bulbs of the bunch. You can clearly see this in the screenshot below, as well as our comparison videos at the beginning of this article.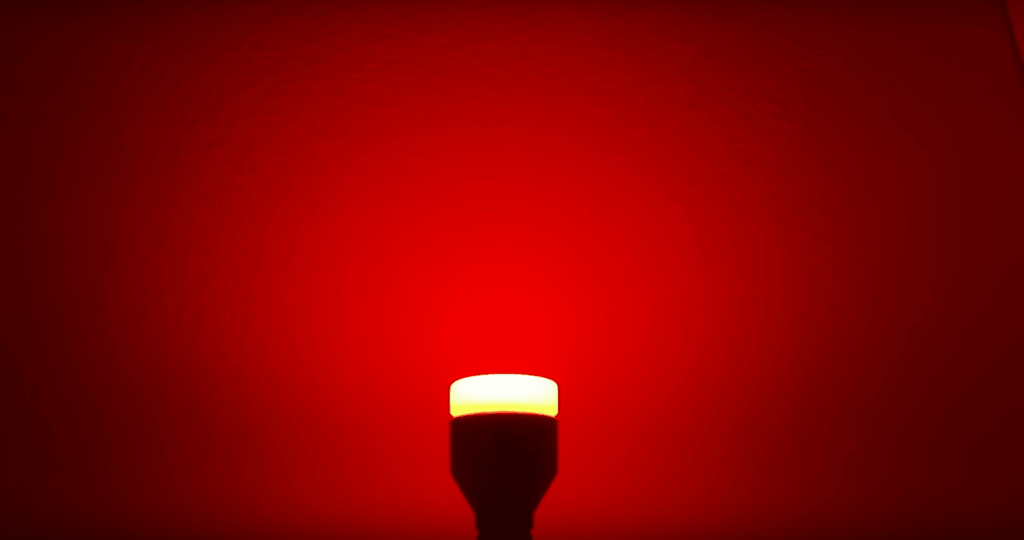 LIFX users have experienced connection issues in the past, but many of these have been resolved by software improvements over the years. I prefer the LIFX app over Hue. Its color dial makes it very easy to select the exact warmth and tone from their millions of options.
These are categorized as high end because they are quality bulbs, but also expensive. We use them for accent lighting and lamps, rather than replacing all of the bulbs in our home.
When compared with almost any bulb, the LIFX colors were much brighter. It's also a heavier option that's just higher quality all around.
Yeelight is one of the few that can almost keep up with LIFX's colors. LIFX has a large range for the white temperature, but it isn't as bright as the ultra bright white options like Novostella and Sengled.
LIFX is ideal if you are wanting the most vibrant colors, an easy to use app, and aren't too concerned about the cost.
Philips Hue
This is the best-known brand in the smart lighting space. But how does it compare with less familiar options?
Philips Hue's colors aren't nearly as bright as other options, which is surprising for the bulb's high cost.
Hue requires its own bridge to work, which makes it more reliable than LIFX since it's using ZigBee rather than WiFi. (Check out the full comparison article for more information on LIFX vs Hue.)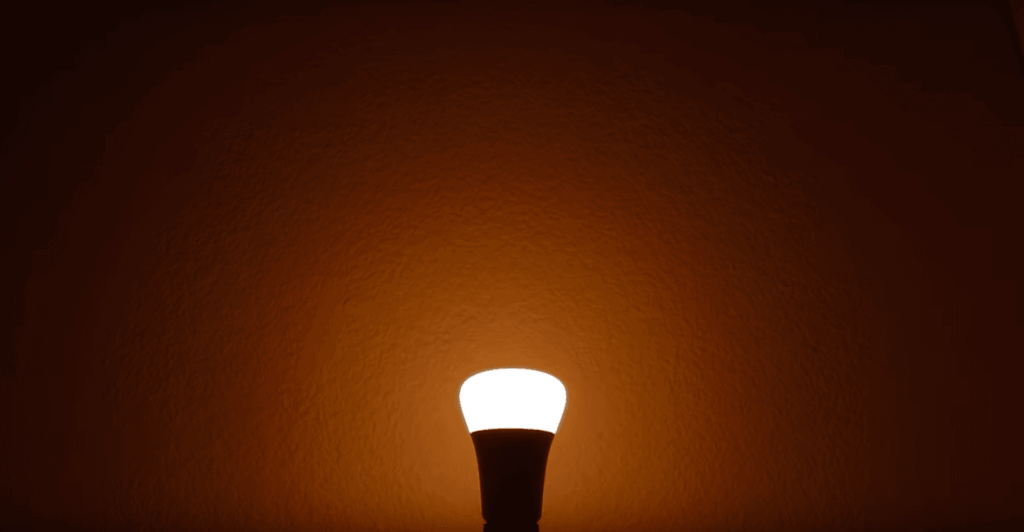 Even though it's more reliable, it's still surprising how poorly its colors perform. Especially when you consider the price and the popularity of these bulbs. When we compared it next to TP-Link and Legelite, Hue didn't look look like the brighter option, even though it is more expensive.
If you don't mind that too much, then there are other benefits of it, including a wide array of accessories, lamps, outdoor lighting, and third-party apps to customize your lighting more.
Hue is the best option for a solid ecosystem of bright smart lights that use ZigBee rather than WiFi.
---
Avoid These Bulbs
Merkury
Merkury bulbs were recommended to us by our audience members as nice affordable bulbs from Walmart. At 1050 lumens, they are bright, especially considering their price.
However these bulbs feel cheap since they are so lightweight. The white temperature is set at 2700K and the color brightness is very dim. When the bulbs are changed to multicolor instead of white, they give off very little light.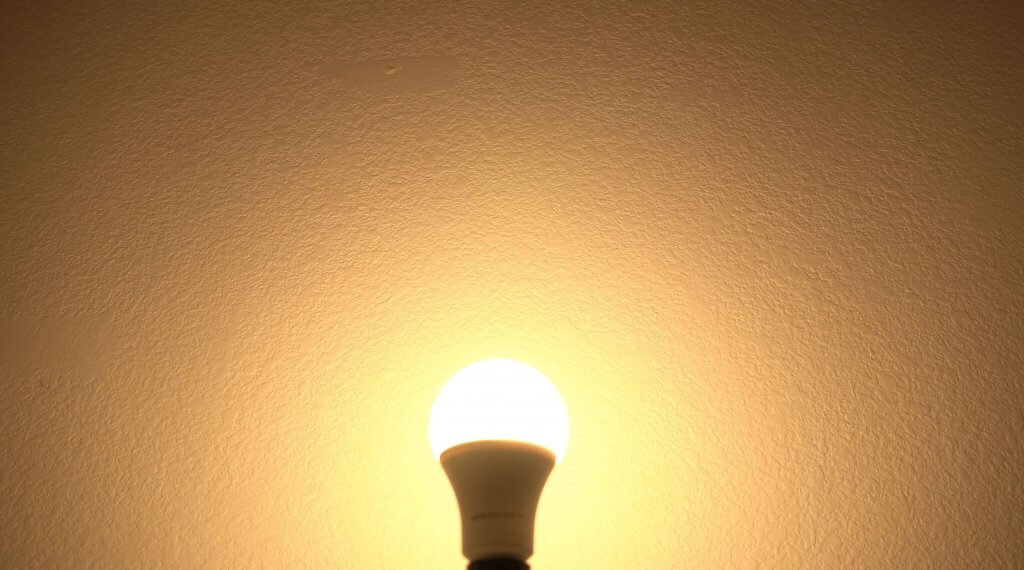 Merkury is less bright than TECKIN, so it's obviously much dimmer than LIFX, Yeelight, and others.
If you decide to use it, you can control it with the Geeni or SmartLife apps. I couldn't get it working with IFTTT in SmartLife.
Magic Light
This is one of the smart bulbs on this list that I would avoid. Even though it's recommended by Amazon and very highly rated, it's not that bright and its colors are very dim. The bulb has a dull buzzing noise when powered off, and even when it's on it still buzzes slightly.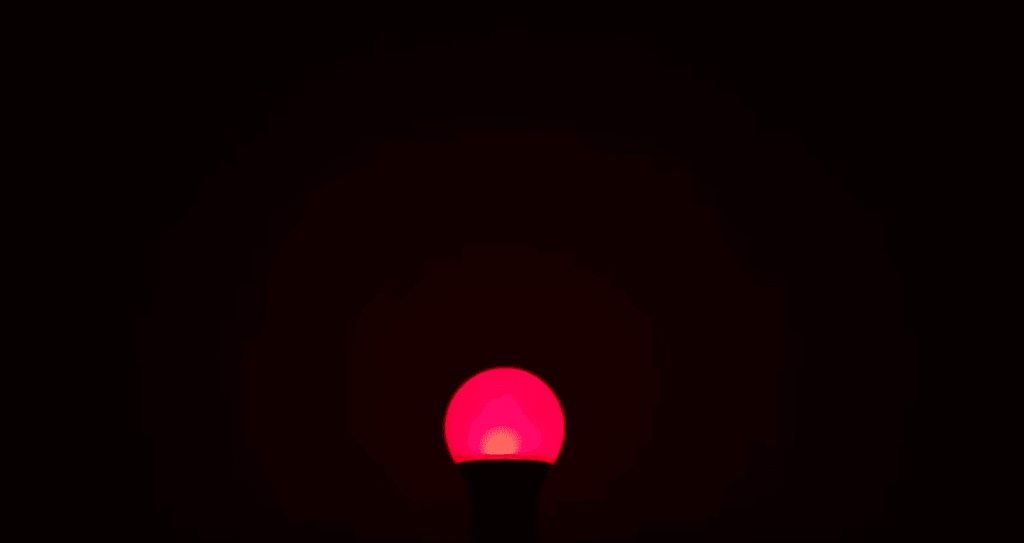 Magic Light uses the Magic Home app. Changing the color temperature between cool and warm is very limited. Since the bulb is only RGB and not RGBW, they are simulating the white, but it doesn't look that great.
I would avoid this bulb. For a similar price, you can get a much higher quality smart bulb.
Konxie
Konxie looks very similar to Magic Light and works basically the same. Luckily it doesn't buzz, but it still has the same issues with brightness and no RGBW. I would pass on this one as well.
---
That wraps up our best smart bulbs comparison. If you are looking for smart outdoor lighting, read here. Or if you want to venture into light strips, watch our light strip ideas video.
What are your go-to smart light bulbs? Comment below with your experiences using any of these bulbs or others.