---
Smart sprinkler controllers can save you money on your water bill, but sorting through the options can be overwhelming. That's why I'm going to compare Rachio vs RainMachine vs Skydrop to find an overall winner.
If the high price tag is stopping you from committing to a smart sprinkler controller, remember that many water companies offer rebates for these kind of devices. Put in your zip code to see if you qualify for a rebate through Rachio on their website.
As a side note, all of these smart sprinkler controllers can be managed from within your web browser or smart phone's app and also offer real-time notifications of your yard's watering.
Rachio vs RainMachine vs Skydrop
Affiliate Disclosure: This page contains affiliate links, which earn us commission from Amazon at no cost to you.
Scheduling
All devices include detailed watering reports to see how much you watered and when, along with custom watering options for each zone.

 Offers kits for 8 or 16 zones Completely network-based. You have to use your phone, computer or other device to set up and control Rachio, with no touchscreen or button controls

Offers kits for 8, 12, or 16 zones

Schedule directly on touch-screen controller (touchscreen only available on HD models) or within the app

 LED illuminated touch keys for easy scheduling on the device

Offers kits for 8 or 16 zones

Schedule directly on the device with a spinning jog dial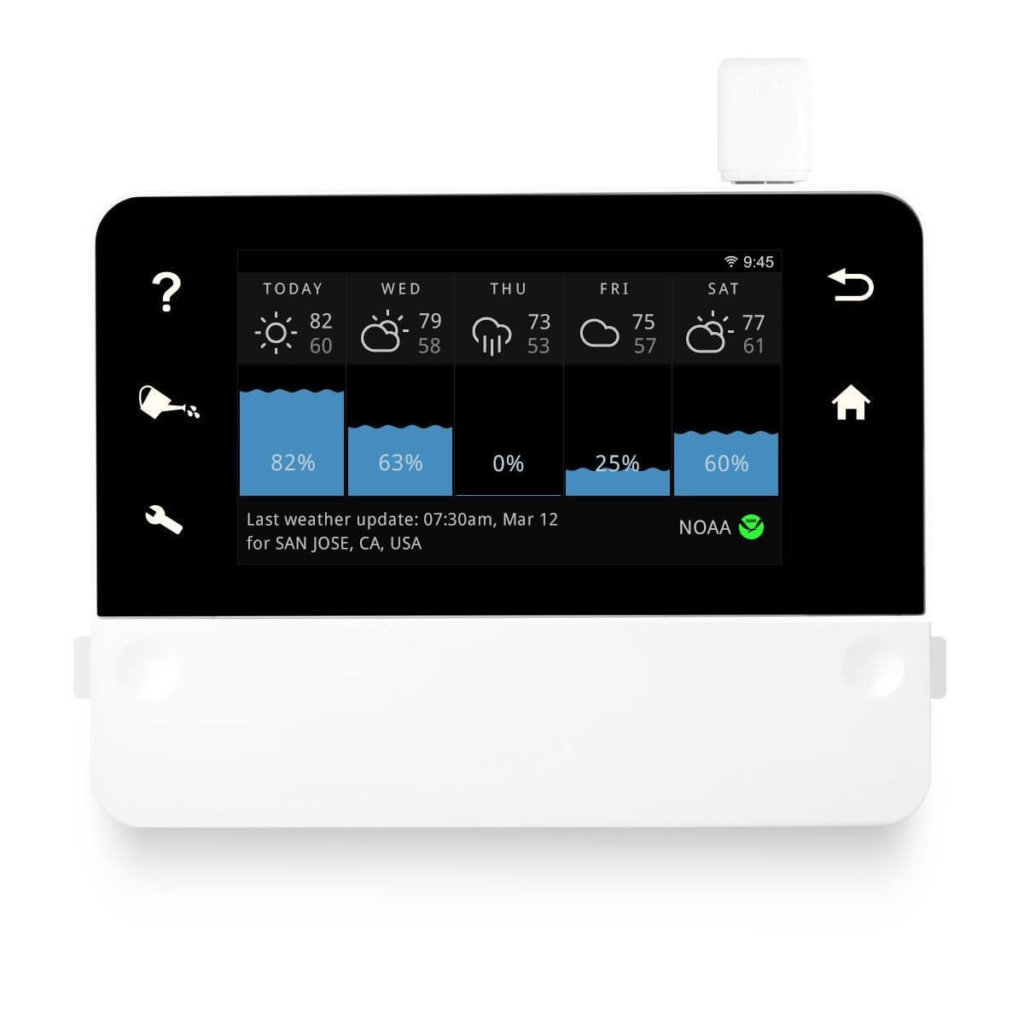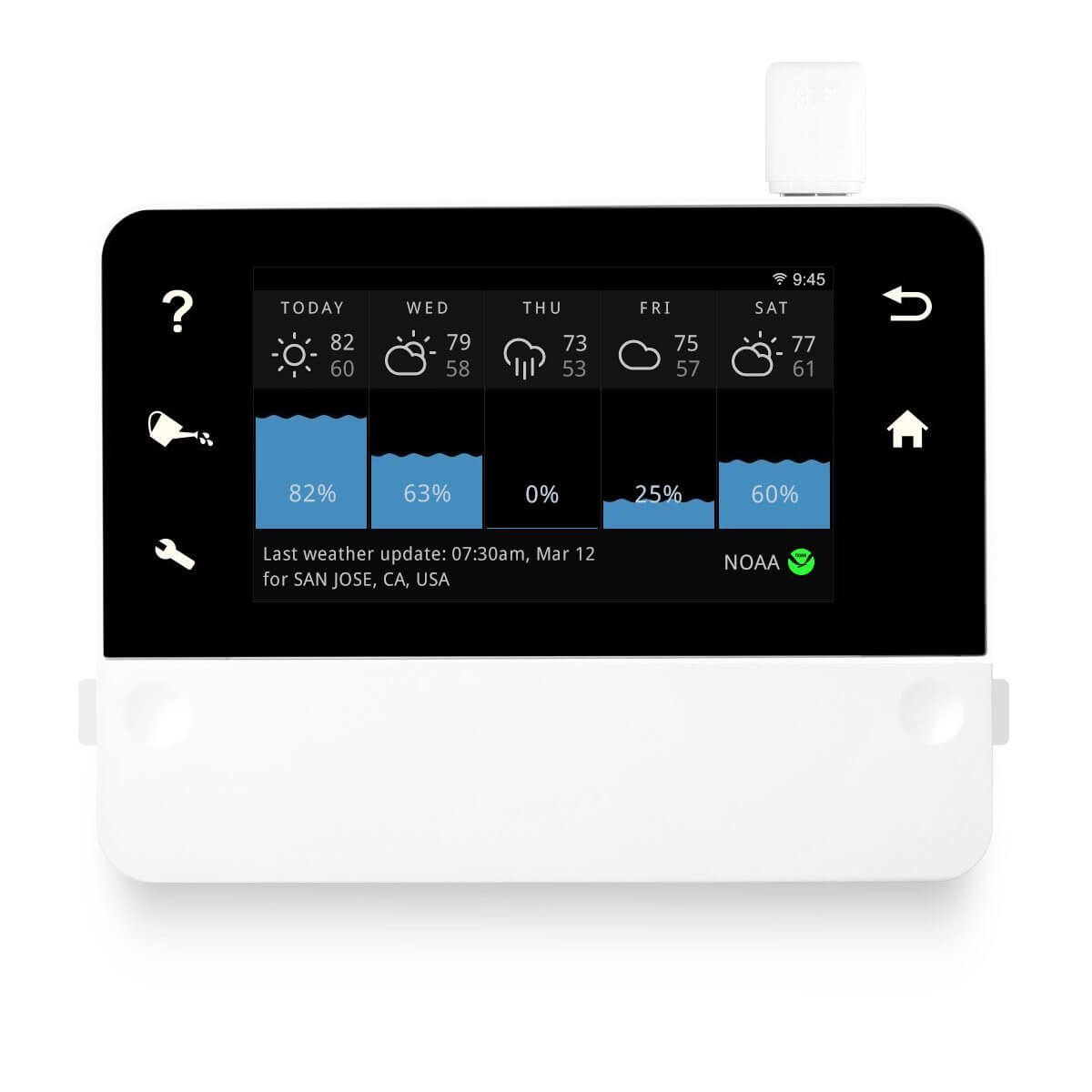 Sometimes things are just easier without your smart phone. Maybe it's charging upstairs and you just want to quickly adjust the sprinklers before you forget. On Rachio, that's not an option since there are no controls on the device. Skydrop has controls, but it's a little less easy to use since it is mainly a spinning dial (no touch screen). RainMachine wins this one for their illuminated touch keys that make it easy to schedule either on the device or on your phone.
---
Water Savings
All three of Rachio vs RainMachine vs Skydrop use weather data to automatically adjust your watering schedule.

 EPA WaterSense certified (makes it easier to get rebates)

Claims 50% savings

Checks with NOAA and several other weather services to know when to water based on forecasts, lets you select a nearby weather station

Calculates needed water based on types of plants, soil, and sun exposure. Just input the info and let Rachio do the work

Flex Scheduling has errors, can lead to overconsumption of water if not monitored

EPA WaterSense certified (makes it easier to get rebates)  Claims 80% savings Integrates with Netatmo Personal Weather Stations for extremely accurate weather data. Connects with NOAA weather service and others several times per day to keep your system accurately watered. Adjustable sensitivity for changing the schedule for weather updates

EPA WaterSense certified (makes it easier to get rebates) Customize your watering based on how much you want to save

Hyper-local, real-time weathering data

Claims 35% savings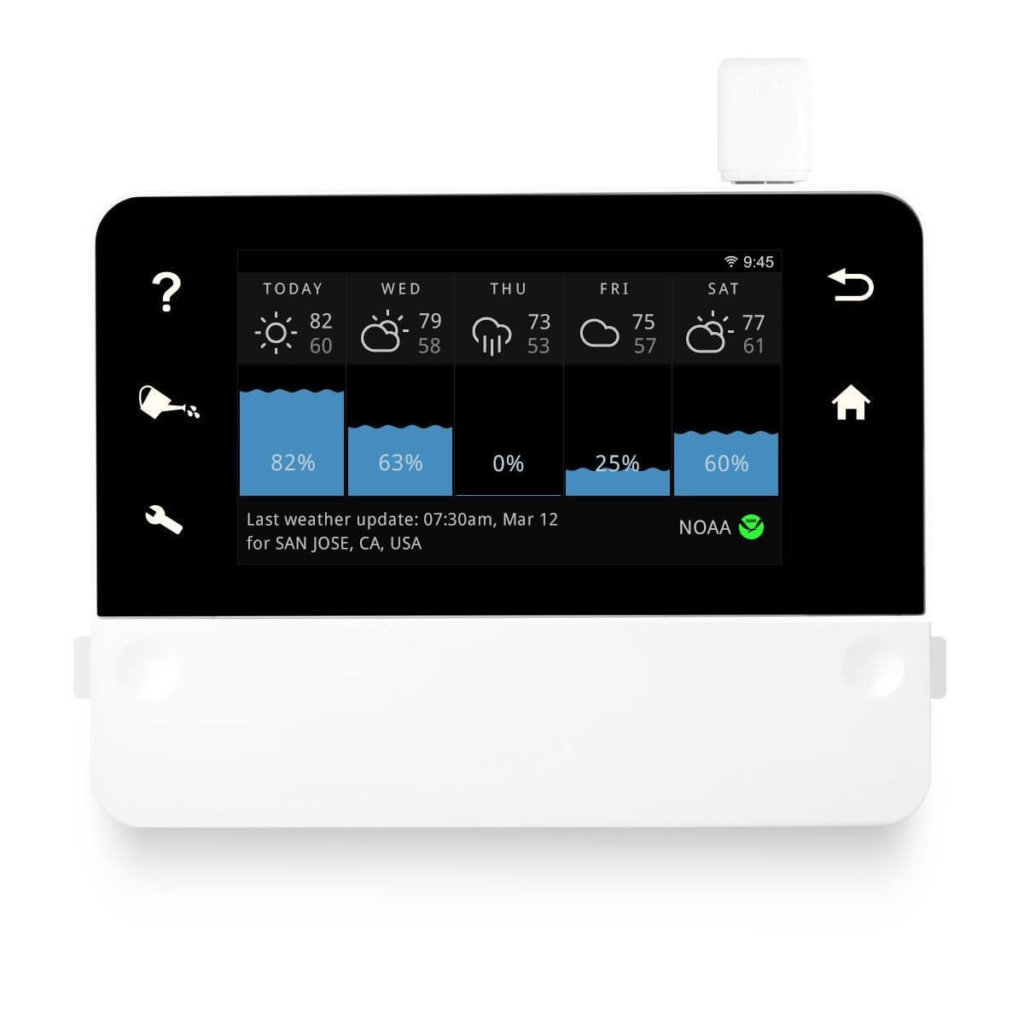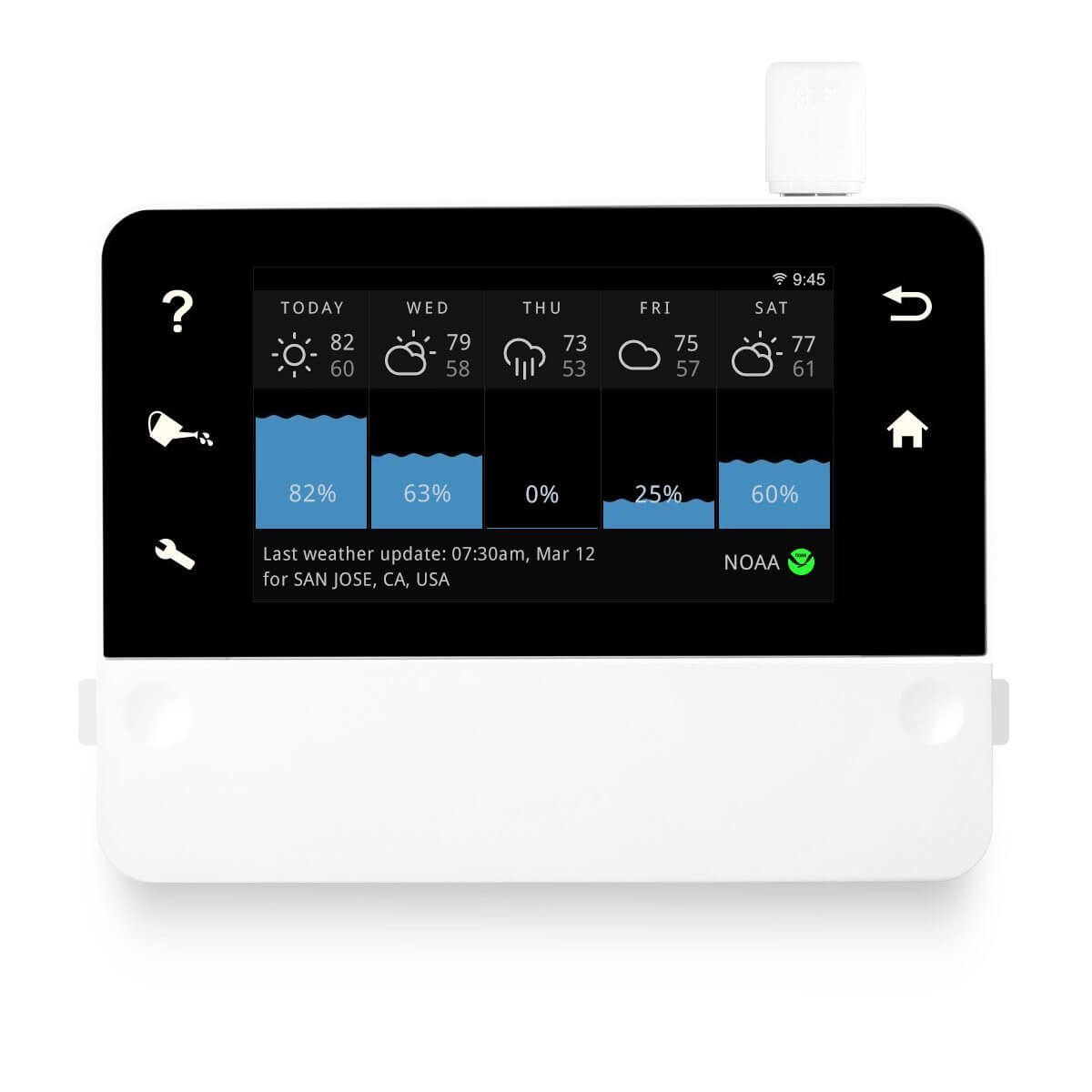 RainMachine edges out Rachio because of its integration with Netatmo Personal Weather Stations. You can't get more accurate than a personal weather station on your own property. It's also got the EPA WaterSense certified (allowing you to get a rebate if your community offers one).
---
Smart Features
All devices in Rachio vs RainMachine vs Skydrop work with Nest to send reports to Nest Home. If Nest Protect detects a fire, each will turn on the sprinklers and water your property to prevent the fire from spreading.

"Most connected sprinkler controller"

Works with Amazon Echo for voice control

 Has IFTTT integration, allowing you to automate your sprinklers with certain rules

 Also works with: Control4, Wink, Crestron, Nexia

Works with Amazon Echo

IFTTT integration

 Also works with: Netatmo, Wink, SmartThings

Recently added IFTTT integration in September 2016

No integration other devices, except with IFTTT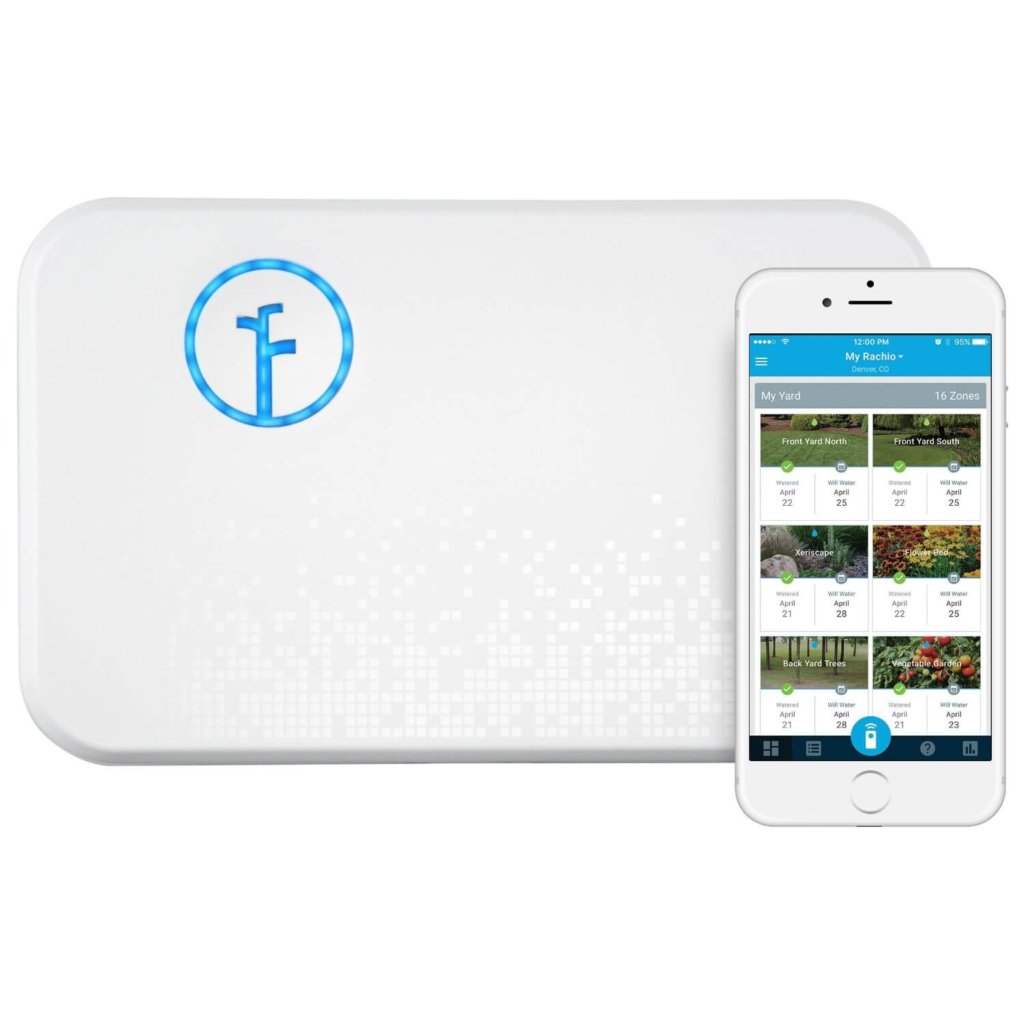 Rachio calls itself the most connected smart sprinkler, and it's not a lie. The device works with many smart home systems and can be automated with IFTTT triggers and Amazon Echo voice commands. RainMachine was a close second, but it technically works with less devices than Rachio, so we will give this category to Rachio.
---
Software
All apps within Rachio vs RainMachine vs Skydrop continue to be updated and enhanced, including updates within the past few months. They each offer live phone support 6 or 7 days per week and are known for excellent customer service.

 Improved set up with 2nd generation, just hold your smart phone near the device and enter the serial number to link up

Allows you to share access with irrigation professionals or family

Lets you name and photograph different zones to help you tell them apart.

 Offers a trial of their app on their website

Made in the USA

Doesn't come with set up tools

 Cloud independent – this allows you to store your data locally and not depend on another company's servers Functions even if the WiFi is down Open source code, allowing for more and more functionality down the road. If you're a developer, you can write your own Python code for RainMachine. Offers location-specific water savings calculator on their website based on the past 365 days of weather and water usage. In other words: you can find out how much you would have saved for the past year with RainMachine. Lets you name zones for easier control Comes with a template and small screwdriver for set up Bigger learning curve for software, not as easy to use Made in China

Big overhaul of updates greatly improved the app recently

Lets you name zones for easier control

Allows you to share access with irrigation professionals or family members

Enters a backup schedule if the WiFi is down

Made in the USA

Newer product and software, could use more updates and improvements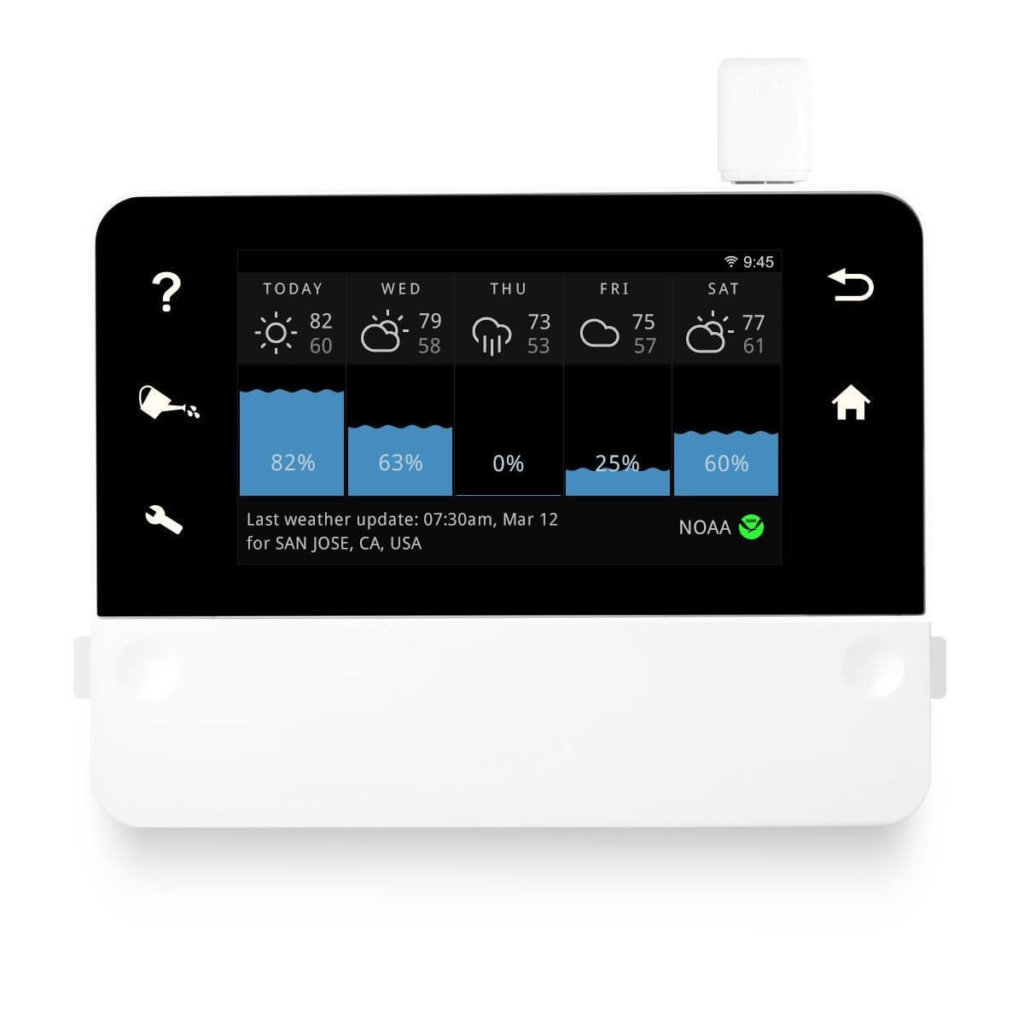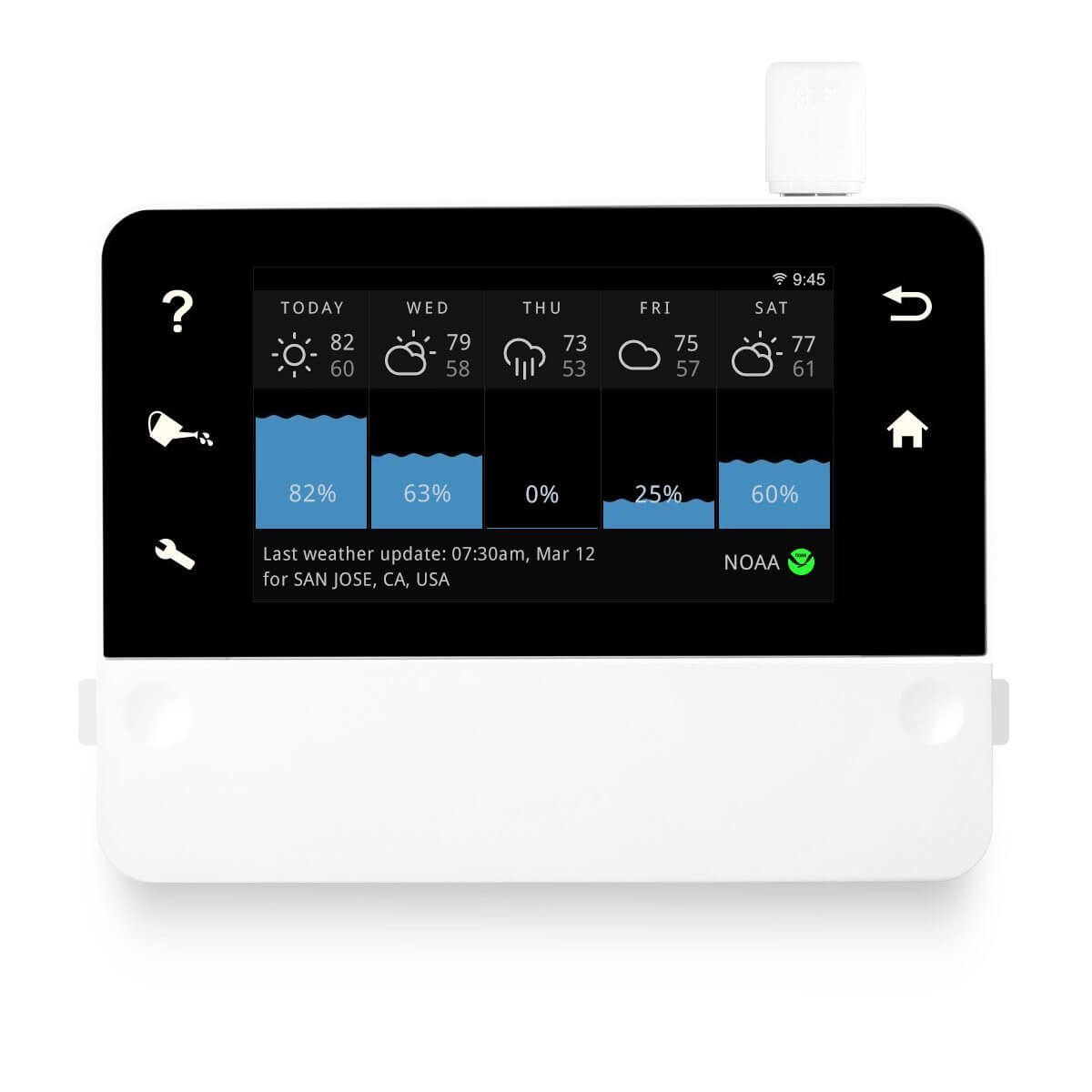 While Rachio and Skydrop do have some enticing features like offering access to other users and photographing different zones to easily tell them apart, RainMachine just has to win this category. If Rachio goes out of business, your device is a very fancy looking brick, leaving you forced to go back to your old-school sprinkler controller.
RainMachine functions even if the WiFi is down. It stores the information, including your password, locally, making it both secure and protected in case anything ever happens to RainMachine. In other words, your device will always work. The open source code also sets RainMachine apart because it shows that more functionality will always be on its way.
---
Quick Note about Outdoor Enclosures & Rain Sensors
Each of these three smart sprinkler controllers in Rachio vs RainMachine vs Skydrop have outdoor enclosures. These protect the electronics from rain, wind, and sun damage if you need to use them outdoors. Here are links to the enclosures if you need one for your controllers:
RainMachine Orbit Outdoor Enclosure– since this has a touchscreen, even within the box it still needs shelter from direct sunlight and needs to avoid moisture accumulation such as condensation. May not work in very humid environments
Similarly, each device for Rachio vs RainMachine vs Skydrop works with compatible rain sensors. These serve as a back-up if Mother Nature has a surprise downpour that isn't part of the forecast. For more information, head to these three links:
---
Overall Winner
Well, it's a tough choice, but we have to choose a favorite. And the overall winner of Rachio vs RainMachine vs Skydrop is…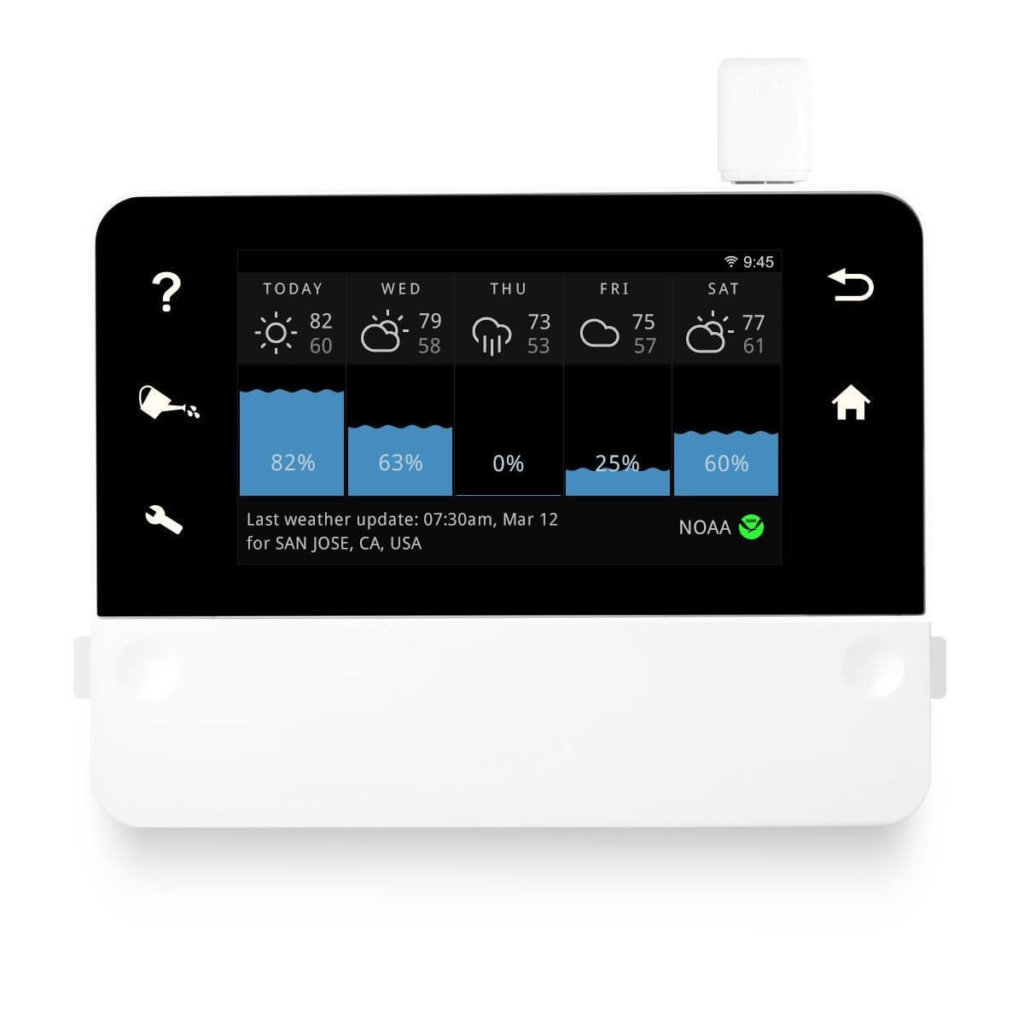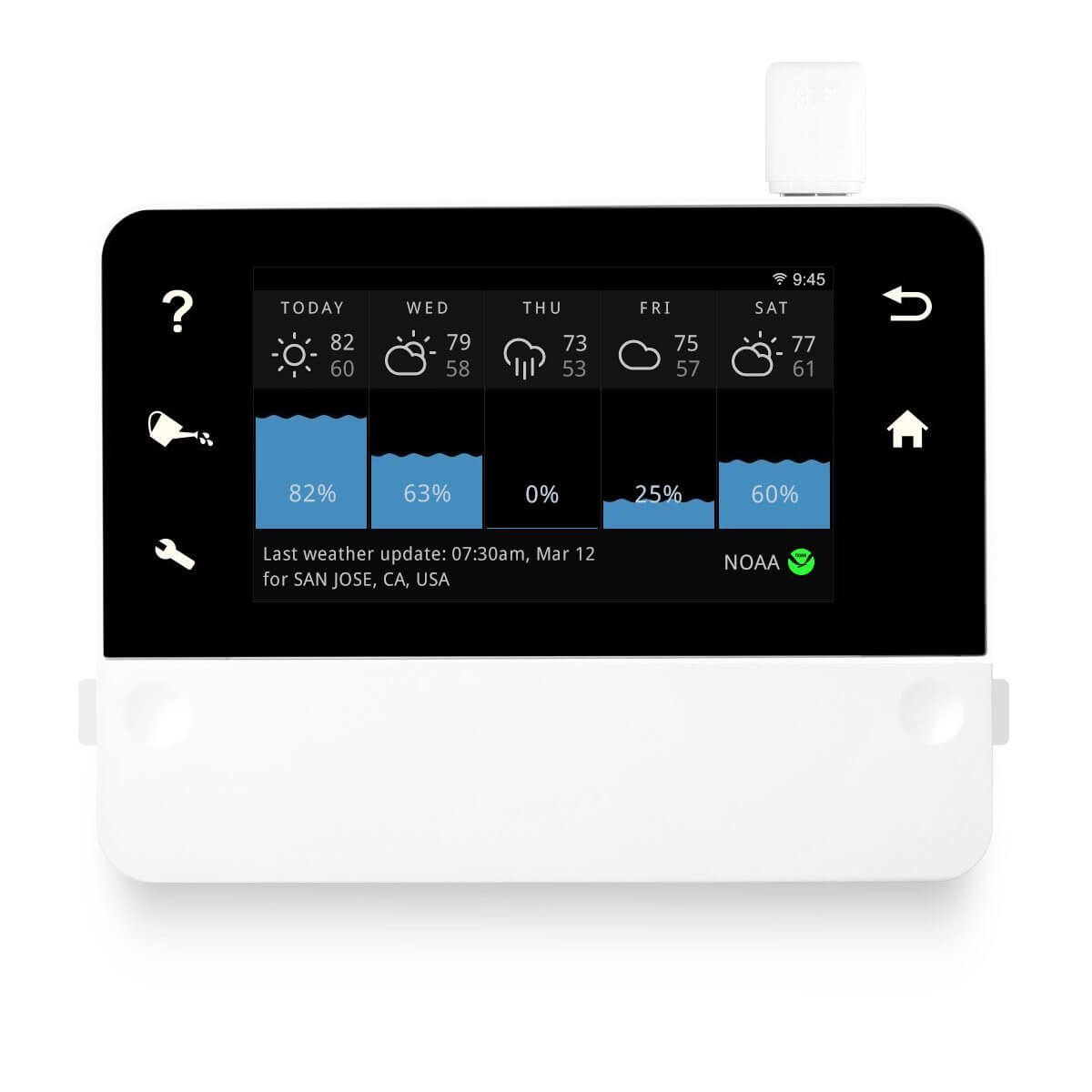 We can't ignore RainMachine's awesome features. It is completely independent from the cloud, so you know it will always work. Its open source code makes it super smart, and it integrates with (almost) everything you would need like IFTTT and Amazon Echo. It's also EPA WaterSense certified and can be scheduled manually on the device to help you save cash.
Rachio is still a great option, especially if you have SmartThings, want a device that's ultra easy to use and set up, and still value connectivity and the WaterSense certification, or need one that works well outdoors. In all reality, Rachio is a very legit company and you shouldn't have any concerns purchasing their device for controlling your sprinklers.
Skydrop has similar features to Rachio and works well for many customers. It also has the lowest price tag by far, while still offering advanced features. As they add more smart home integration and continue to update their software, Skydrop will continue to capture happy customers in this market.
There's your roundup of Rachio vs RainMachine vs Skydrop. For more details on devices that can work with your smart home, use our 30-second Smart Home Solver tool.