Wyze does it again.
They started with the now well-known Wyze Cam, priced at a shocking $20. It even held its ground against expensive cameras like Nest and Arlo. Since then, Wyze is now branching out to other areas of the smart home.
Today, Wyze Sense starter kit officially launches.
We were able to get our hands on a unit a little early. Watch how well it worked for us in our Wyze Sense review below, then keep reading for ideas on how to use the kit in your own home.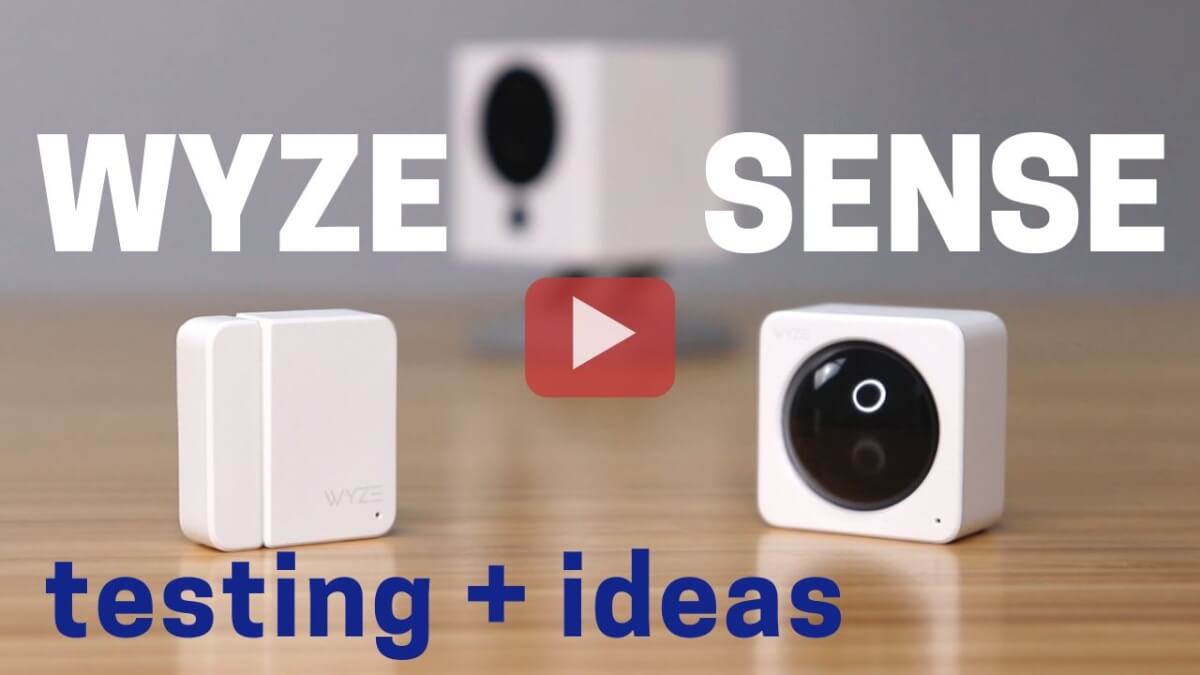 Wyze Sense Review & Ideas
Affiliate Disclosure: This page contains affiliate links, which earn us commission at no cost to you. The writers of this blog received a Wyze Sense for giveaway, but purchased their own to review. They were not compensated in any other way. The opinions are 100% their own and not influenced.
Set Up
Setting up the Wyze Sense is easy. When I first received the box, I was shocked how small it was. Opening it up, all of the sensors inside are very small as well, measuring it at just a little larger than a standard U.S. quarter.
What's included
Your Wyze Sense starter kit includes:
2 contact sensors: These include two pieces – one side is a magnet, while the other houses the battery and small LED light. When the sensors come apart, the light blinks and it notifies you. This is perfect for monitoring doors, windows, cabinets, and anything that opens/shuts.
1 motion sensor: This small sensor is black. It almost looks a little like a camera and doesn't blend in nicely, but in our testing it worked amazingly well for picking up motion.
1 hub: This hub plugs into the USB port on the back of a Wyze Cam v1 or v2, or a Wyze Cam Pan. It draws power from the camera, so no batteries are required. All of your sensors communicate with the hub, which is what connects them to your internet.
Yes, all this for $20.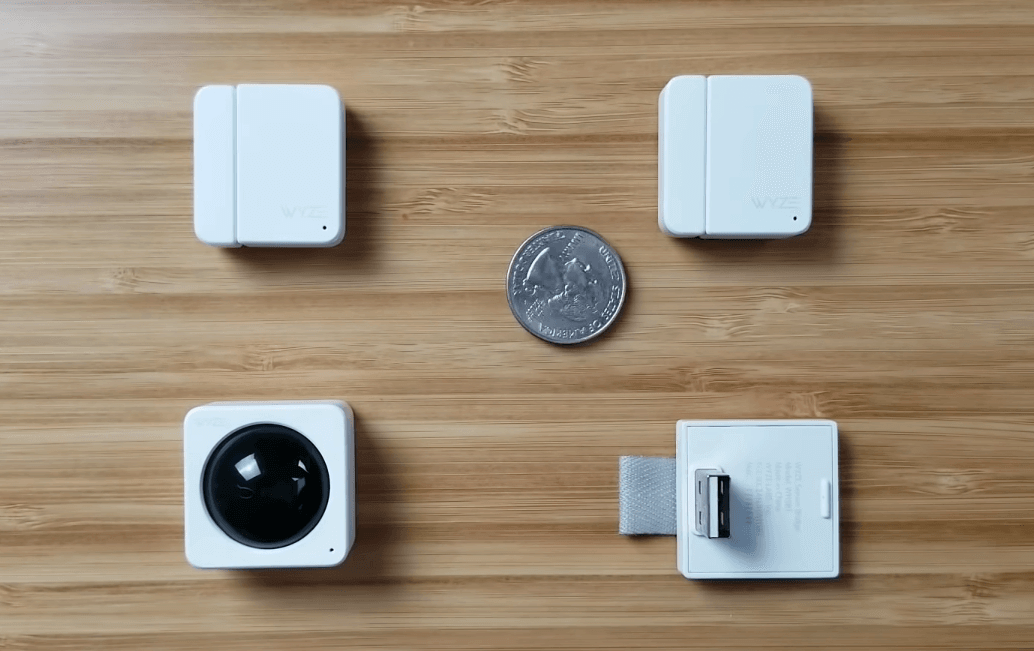 Also included is an installation pin and a few animal stickers.
I'm not totally sure what the stickers are for. It appears that they might stick onto your sensors and give them a fun, childish look. We wanted our sensors to stay white and blended in, so we didn't use these, though they are kind of cute.
Once you buy the starter kit and already have a hub, you have the option of purchasing individual motion sensors for $5.99 each, or a contact sensor kit, which has 4 contact sensors for $19.99.
How it works
Since the hub plugs into the back of a Wyze Cam, you will need a Wyze Cam or Wyze Cam Pan to get Wyze Sense working.
Once it's all set up, the sensors communicate with the hub rather than your WiFi, improving their battery life. They don't use Z-Wave or Zigbee, but rather their own proprietary communication protocol. This was a cost-saving measure so that Wyze could sell them at a low price.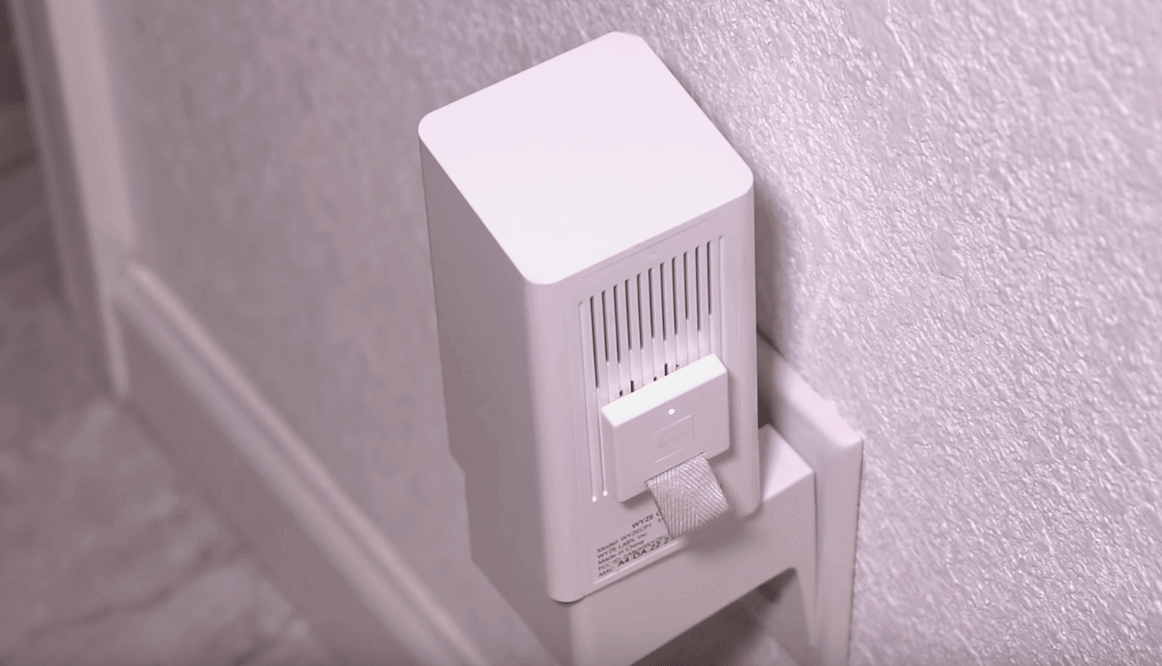 They each communicate directly with the hub, so it's not a mesh network. You can have up to 100 sensors per bridge, and the range is strong enough that most homes should only need one bridge. In the settings for each sensor under Device Info, you can easily check the signal strength as well.
The battery life on the sensors is estimated at 1 year. Once you're ready to replace them, the motion sensor takes a CR2450 battery, while the contact sensors will need CR1632.
You can monitor the battery life within app, under the settings of each sensor.
Installation
To set up a Wyze Sense starter kit, follow these steps:
Plug the hub into the back of a Wyze Cam
Click Add a Product within the app
Insert the included pin into whichever sensor you want to activate
Hold it in until it pairs up – this usually takes just a few seconds
After the sensor has paired with your Wyze hub, you can install it to start using it right away. Use a little rubbing alcohol to clean the surface (don't skip this step unless you want your sensors to fall off!) Then peel the strips on the back of the sensors and stick their adhesive on directly to the surface.
Testing Sensors
It's obvious that the sensors are an amazing value. Now that I've walked you setting them up and using them in your home, I want to tell you about my experiences using them hands-0n.
Contact sensor
During testing for my Wyze Sense review, these sensors worked well. They weren't too sensitive or missing opening/closing triggers. As long as you install these correctly, you shouldn't have issues.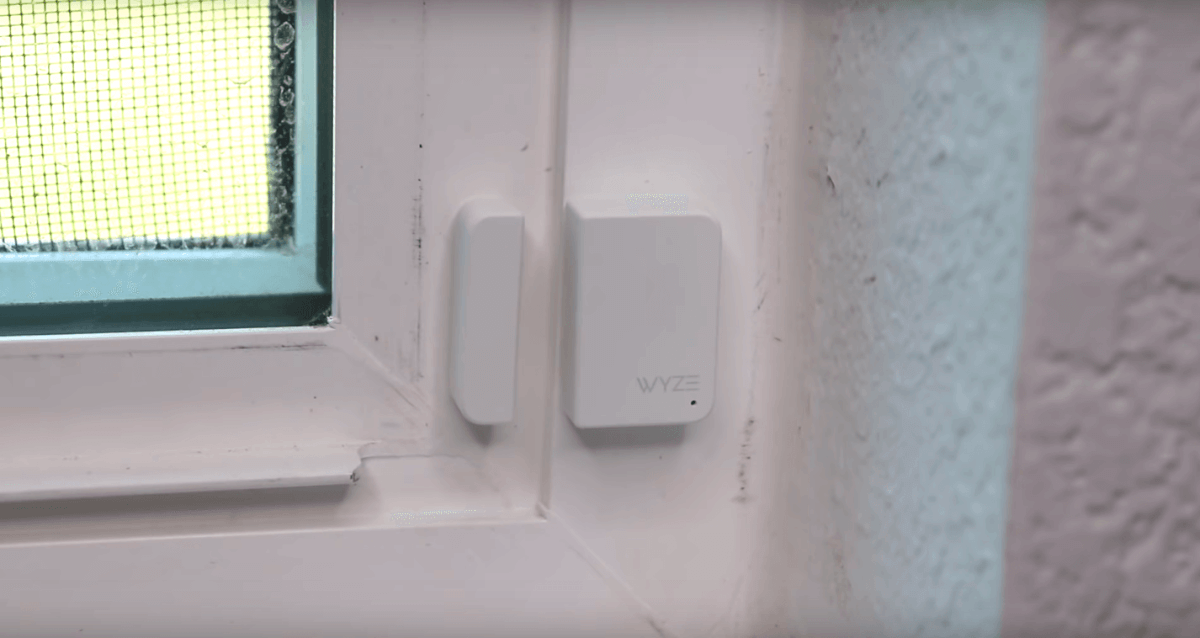 Just make sure you don't install the two pieces of the contact sensor too far apart, or you won't be able to tell when they are open or closed. In our testing, when they are separated by about 1 inch, you'll receive a notification. Don't install them further apart than that or the sensors will never show that they are closed.
Motion sensor
I was shocked how far away this motion sensor worked.
From about 30 feet away, it spotted me walking and sent a push notification to my phone. This accuracy is important since the sensors work more accurately as they trigger your cameras or other devices.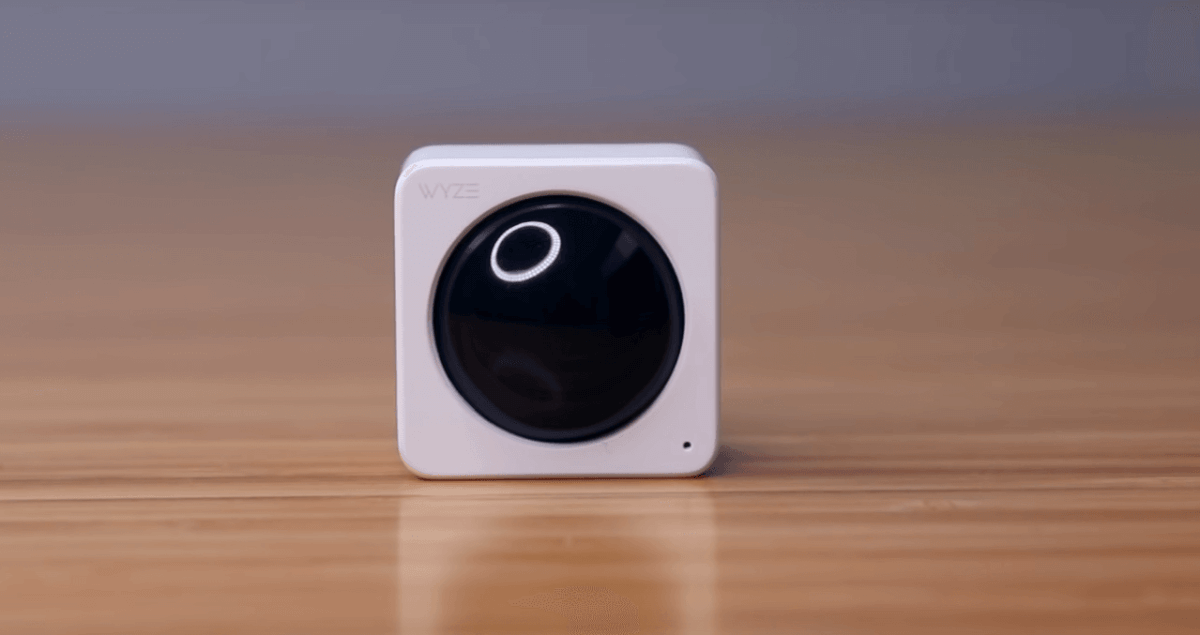 Since motion sensors can work too well if they pick up excess motion, I wanted to test this as well. I waved my arm from the same distance and the motion sensor was not triggered. This shows me that they do not send excessive notifications for unimportant motion.
Unfortunately you cannot adjust the motion sensitivity of these sensors (though you can adjust this for the cameras). This might be added later on as a software update.
App
Accessing the sensors within the app is simple.
After you've added them to your devices, you can see them in the same list as your Wyze Cams, making it easy to access all of your home security devices in one place.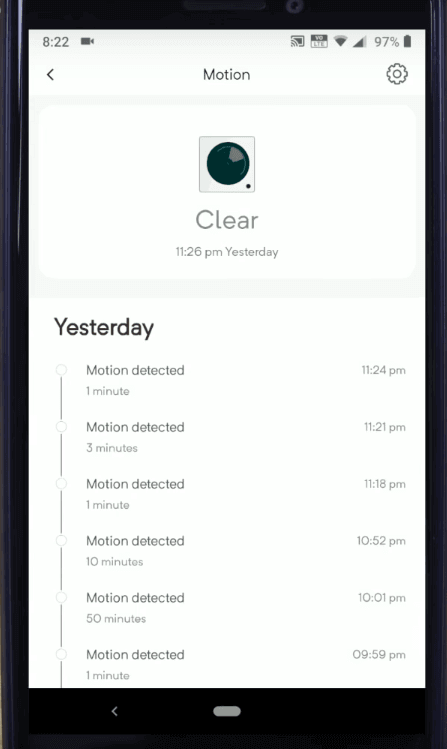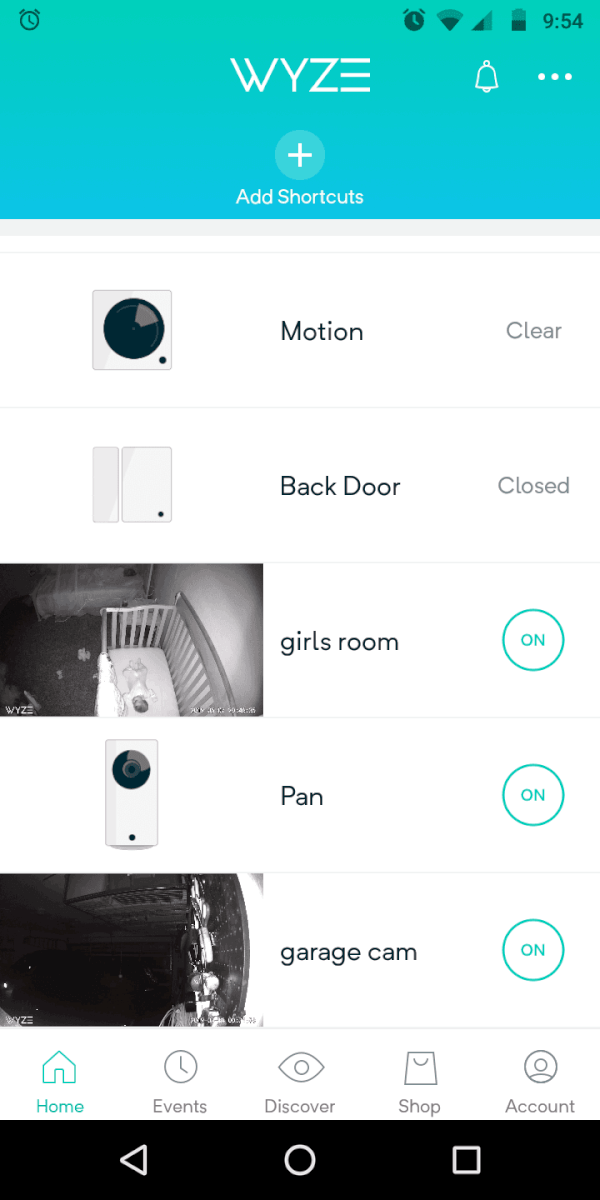 If you have lots of sensors and cameras, you may want to create shortcuts for quick automations and routines, such as home, away, wake up, go to bed. This can quickly arm your cameras and turn on notifications when you turn on the shortcuts.
Notifications
The notifications come turned on by default, so you'll be notified every time the sensors are triggered.
If this is too frequent, you can always change the contact sensors to only notify you if something is left open for a certain amount of time. You can also specify the motion sensors to notify you if there is motion, if it's clear, or both.
While reviewing the Wyze Sense, the notifications came in quickly and there was no long delay for us. Right now, you can't schedule Wyze to only notify you at certain times with these sensors.
Although there is a workaround using IFTTT.
By setting up IFTTT an applet that only runs at certain times, you won't be notified outside of the window you specify. We wrote specific instructions on this in another article linked here.
Integrating with Wyze Cam
One of the best ways to use these sensors is to have them trigger your Wyze Cam. So if there is motion by your front door or your back door is opened, you can trigger your cameras to record.


You can easily turn this on within the Wyze app, under settings if you click on Sensor Videos. Simply select the camera(s) you want to record when the sensor is triggered.
We set this up on my back door to be notified if it's opened. This makes to easy to view clips from every time the back door is opened in my events timeline.
My Wyze Cam is recording continuously to an SD card. Even though there is a 1-2 second delay for the access sensor to trigger a recording, we can always go back and view the full recorded history if necessary.
Using IFTTT
One of the great home automation uses for these sensors is you can integrate them with IFTTT (If This, Then That). This means you can have them trigger any device that's IFTTT compatible.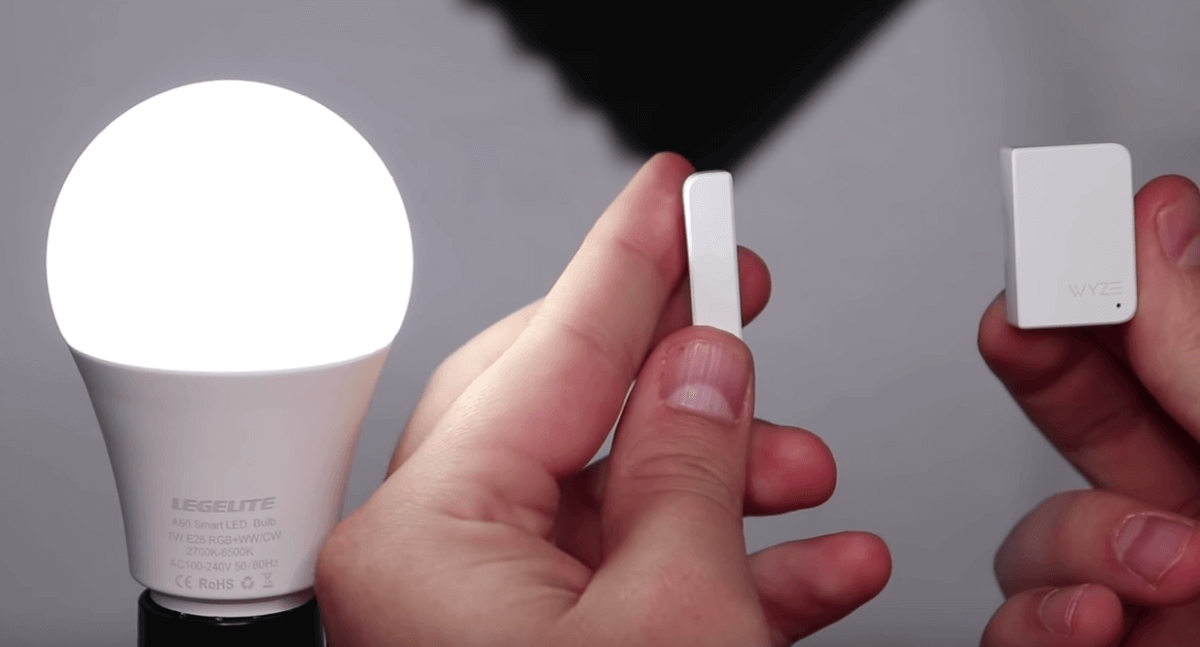 So if your contact sensors are opened, you can have the lights turn on.
Again, if you want these automations to only work at certain times, then you will need to read our article about how to set that up in IFTTT.
10 Wyze Sense Ideas
There are so many creative ideas for using Wyze Sense. Many of these were shared in the comments section of our video or in other places around the internet.
Fan control. There are several options for automating a fan using Wyze Sense and IFTTT. You can do it using BOND fan controller, a smart switch that controls the fan, or a smart outlet with the fan plugged in. Each of these can be triggered to turn the fan on by the sensor.

Kid's door triggers light. Whether you have toddlers or teenagers, they are probably sneaking out of their room at night. Use IFTTT with the sensors to trigger a light bulb to turn on when a kid leaves their room. This can illuminate their way, or alert you that someone is out of bed who shouldn't be.
Light strips for when you get out of bed. Using the motion sensor, you can have light strips under your bed turn on whenever you get up in the middle of the night (watch our tutorial here). You can also turn on the bathroom light. Just make sure you schedule the lights using IFTTT so that they only run during the night time.
Laundry. Wyze shared on their Twitter that you can install the contact sensors on the rotating buttons on their dryer. Once they are lined up and their laundry is done, it will notify them. This is an easy and affordable solution for something that usually costs much more to automate.
Monitor motion for animals. If you want to be alerted if your pets go where they shouldn't, the motion sensor could be a good option. You will want to place it strategically so it picks up your pet's movements in the areas that you want off-limits from them.
Garage door. This is one of the best solutions since so many people forget to shut their garage door. Use contact sensors, with one installed on the door and another on the side next to the door. Then you can easily know if the garage door is shut, right from your phone.
Snack jar or cabinet. Secure your cookie jar or wine cabinet so you receive alerts if it is accessed. You can also do this on your dog food container so you know the last time your dog was fed.
Fridge door. Get alerted if someone leaves the fridge or freezer door open. Since kids are always leaving the fridge door open, this is a handy way to get alerted before it's left open for too long.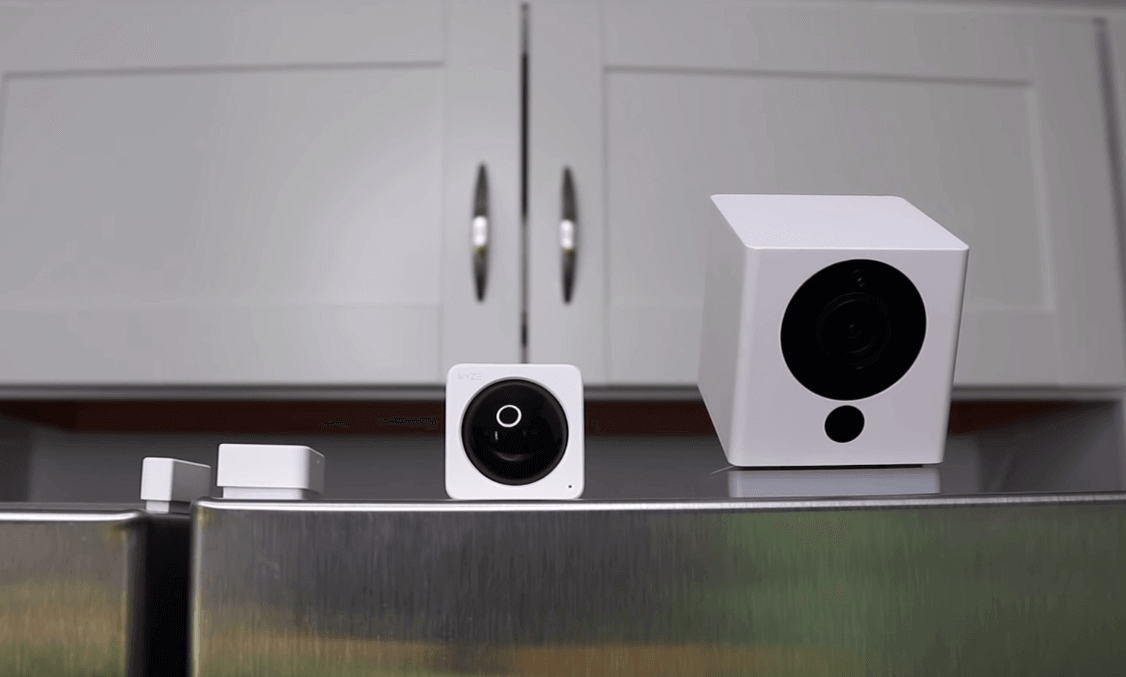 Morning routine. If your sensor doesn't see motion at a certain time, you can use IFTTT to have a speaker start playing music loudly. This will help you wake up when it's difficult to get out of bed.
Don't leave the door/window open. Get alerted if someone leaves a window open for too long. This is a simple use case, but very helpful if you're always opening windows and don't want to accidentally let in hot air.
Basically you can use these anywhere.
Just note that they aren't waterproof for outdoor use (of course, neither is the Wyze Cam and that didn't stop us). Some people might try using them outside anyways by installing them where they won't get wet, or spraying them with Flex Seal to keep them dry. If you are able to make it work outside, that opens up even more options for monitoring pool gates, mailboxes, and more.
If you have your own creative ideas, share them in the comments below! Also, keep an eye on the Wyze Cam subreddit for additional new ideas.
Wyze Sense with SmartThings & others
At this time, Wyze Sense only works with IFTTT. It would be great if they could integrate Wyze Sense and SmartThings hub. Then you could automate them within that ecosystem, but for now it's not possible. Since they don't have Z-Wave and Zigbee, I don't see this coming in the near future.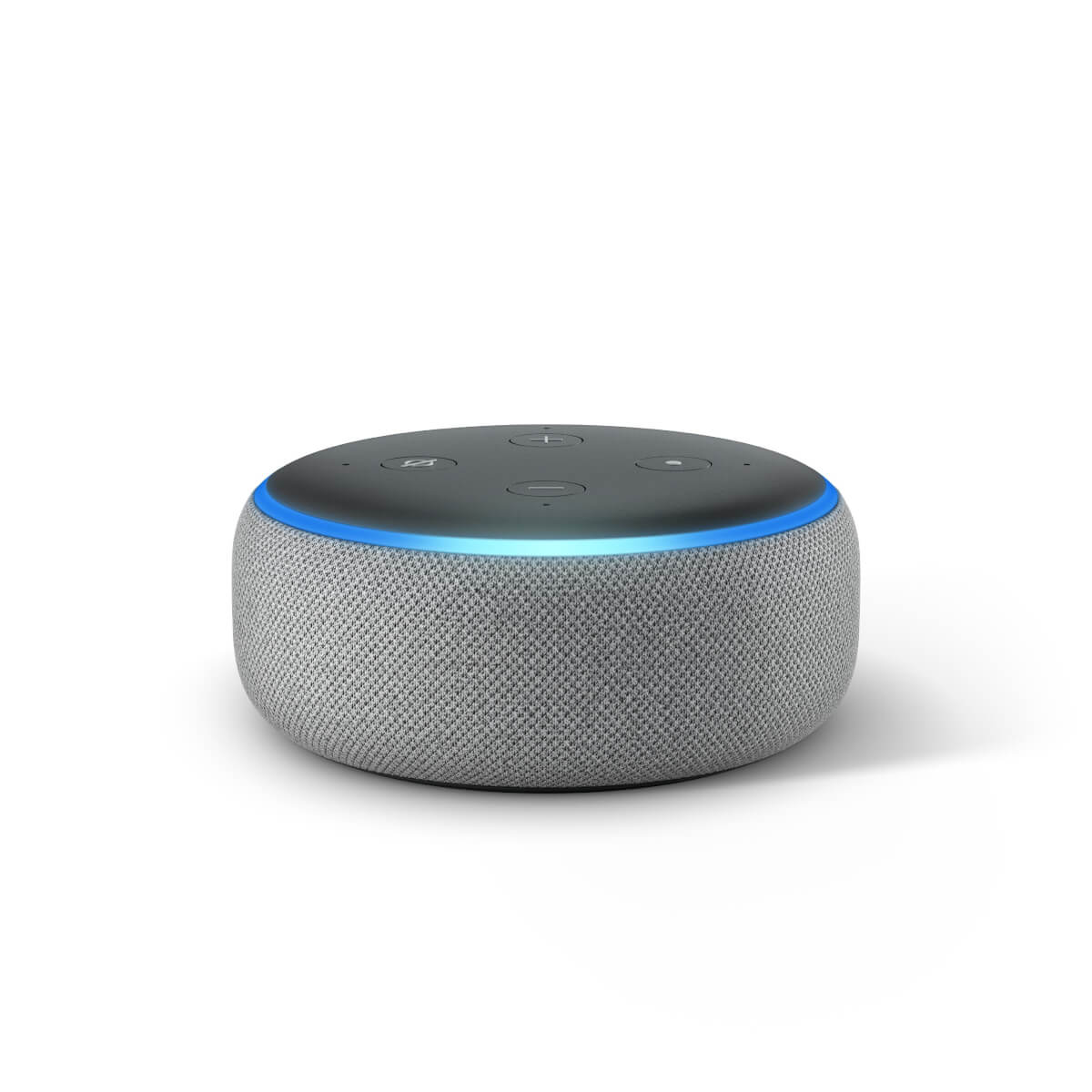 There is a SmartThings workaround. If you use a virtual switch with IFTTT then that could get it working with SmartThings. For more details, check out this video.
Wyze says they are currently working on Alexa and Google Assistant integration. This will be a nice addition, because you can use the Routines in the Alexa app do some impressive things.
For example, you can have all of your Alexa devices say "front door open" when your contact sensors on the front door are opened. This is currently possible on SmartThings sensors and would be amazing with Wyze Sense.
---
Just like the Wyze Cams, Wyze Sense works well, especially for the amazing price of $20 for the Wyze Sense starter kit.
It will be interesting to see where Wyze goes next within the smart home space. In the meantime, we'll keep using their cameras and sensors to keep an eye on things around the house.