One of the best ways to grow your smart home is to make basic appliances you already own smart.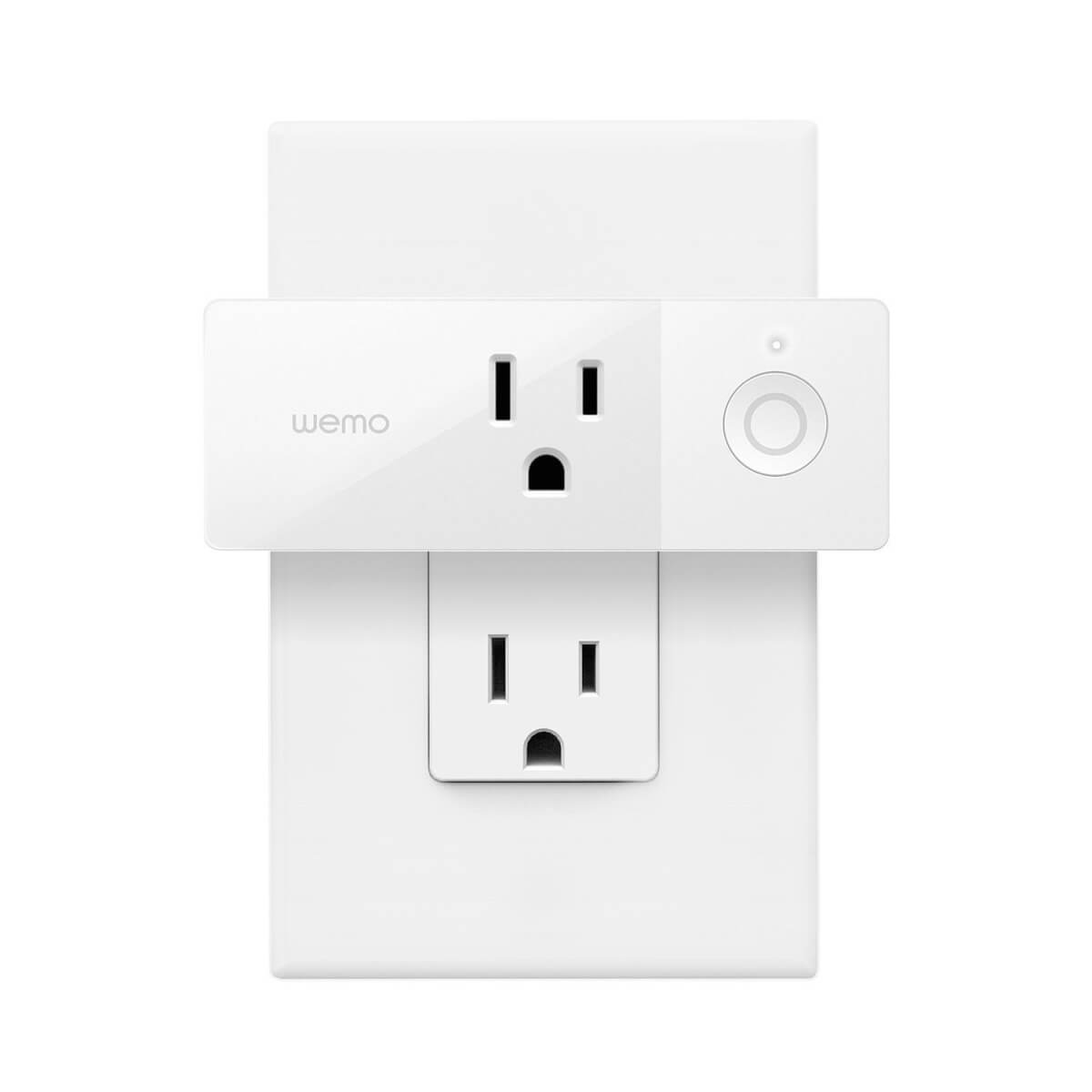 Smart plugs allow you to schedule and control any small device plugged into it, whether it's a fan, lamp, coffeemaker, or something else entirely.
The top three smart plug options are Amazon Smart Plug vs TP-Link vs Wemo – we will compare these in this article to give you a better idea of which one to buy and why.
Amazon Smart Plug vs TP-Link vs Wemo
Affiliate Disclosure: This page contains affiliate links, which earn us commission at no cost to you.
There are plenty of smart home devices you can upgrade your home with, but these plugs make it so you don't have to. You can use these plugs to make anything smart.
Common features
I'll start off with the common features for Amazon Smart Plug, Wemo, and TP-Link. If you'd rather jump ahead to the differences, scroll down for several categories comparing those.
Side note: I also compared WeMo vs TP-Link as a whole to see which brand might be a better option to go with. Check that out here if you're interested.
Scheduling and remote controls
All of these smart plugs simply allow you to control your appliances by using your smart phone even when you're not at home. So you don't have to wonder whether you've switched the lights off or not before leaving for a long vacation.
You can also schedule your coffee machine to start brewing your coffee every day at exactly the same time while you get ready for work.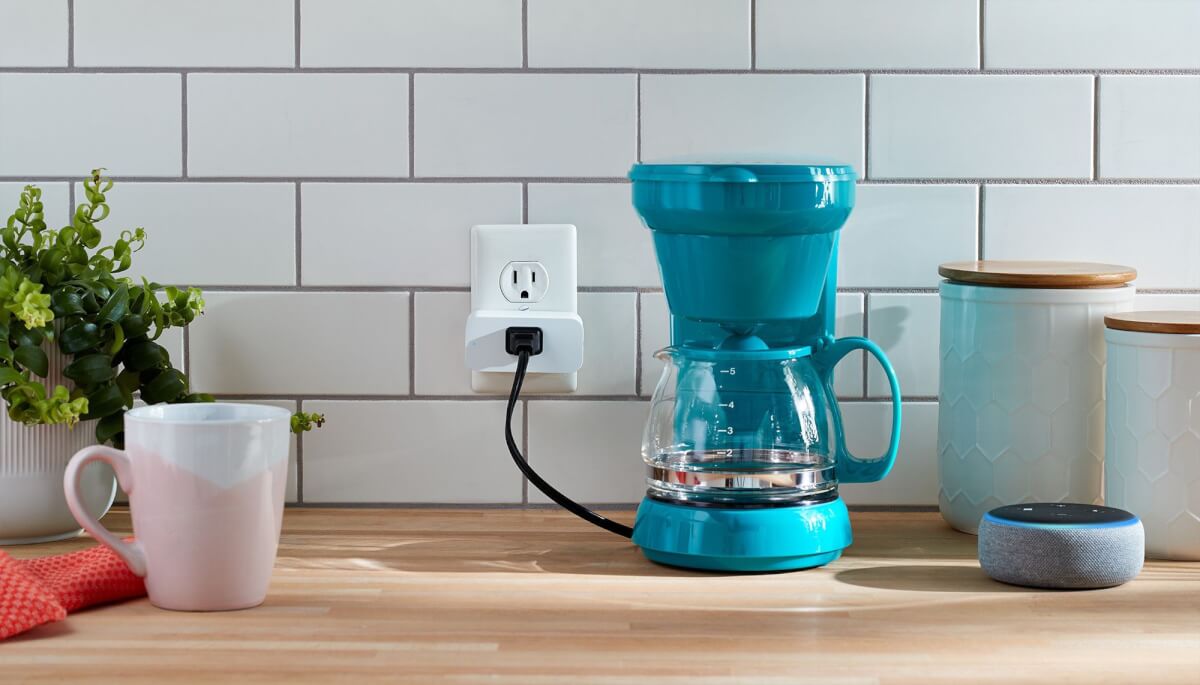 Another popular use case is to schedule your holiday tree lights turn on and off based on the time.
Smart plugs can also be used to control smart light strips or other smart home gadgets.
Scenes
Another option all of these plugs offer is to set 'scenes' for multiple outlets and other smart home devices.
Scenes can be extra convenient for automating everything together. TP-Link Smart Wi-Fi Plug Mini, for example, has preset 'away scenes' for when you're out of town or away from home for a while. Amazon's outlet has a similar option with their routines.
Wemo uses the third-party app IFTTT (If This, Then That) to automate multiple plugs together.
These scenes can turn on several connected appliances at once, based on your schedule and preferences. You can turn them on to make it look like someone is in the house, or turn them off to save some money.
No hub required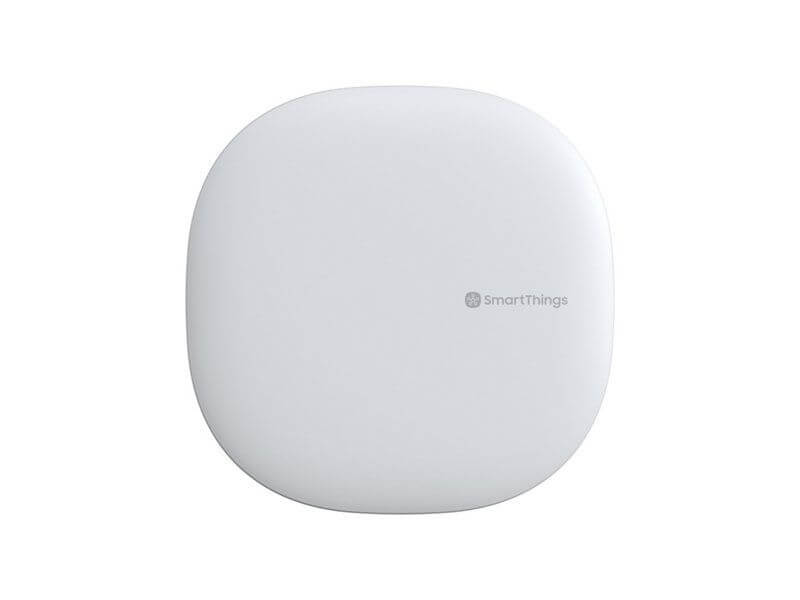 All of the included smart plugs are easy to install and use. You simply plug them into the power outlet, switch them on, and then connect them to the controlling app.
In addition, all three plugs don't require a central hub (like SmartThings or Wink) to work, which is quite convenient for saving you money if you're just getting started with your home. They each connect directly to your WiFi without using ZigBee or Z-Wave protocols.
Although Amazon Smart Plug doesn't require a smart speaker or hub to work, it functions well with Echo Dot v2 or v3 for adding voice controls. (Check out this comparison to see the differences.)
Each of these smart plugs require 2.4 GHz Wi-Fi. Note that if your Wi-Fi network is 5G, you'll have to make a 2G network for these to connect. This isn't an easy task if you're not tech savvy, so it's something to be aware of.
All of these features are great but…
Which smart plug should you buy?
Of all the brands and models out there, I've narrowed down the choices to the top three smart plugs for your convenience: Amazon Smart Plug, TP-Link, and Wemo.
Now that we've gone over the similarities, let's compare their differences!
---
Size and weight
The size may seem unimportant when comparing Amazon Smart Plug vs TP-Link vs Wemo. However, the dimensions are quite important since plugs can block nearby sockets.
For this review, we are looking at the "mini" version of all 3 plugs, which should allow for the adjacent plug to still be used for something else. But it's still important to know how large the plug will be.
Amazon Smart Plug: 3.2" x 1.5" x 2.2", weight: 3.5 oz
This plug is in the middle of the 3 in terms of size.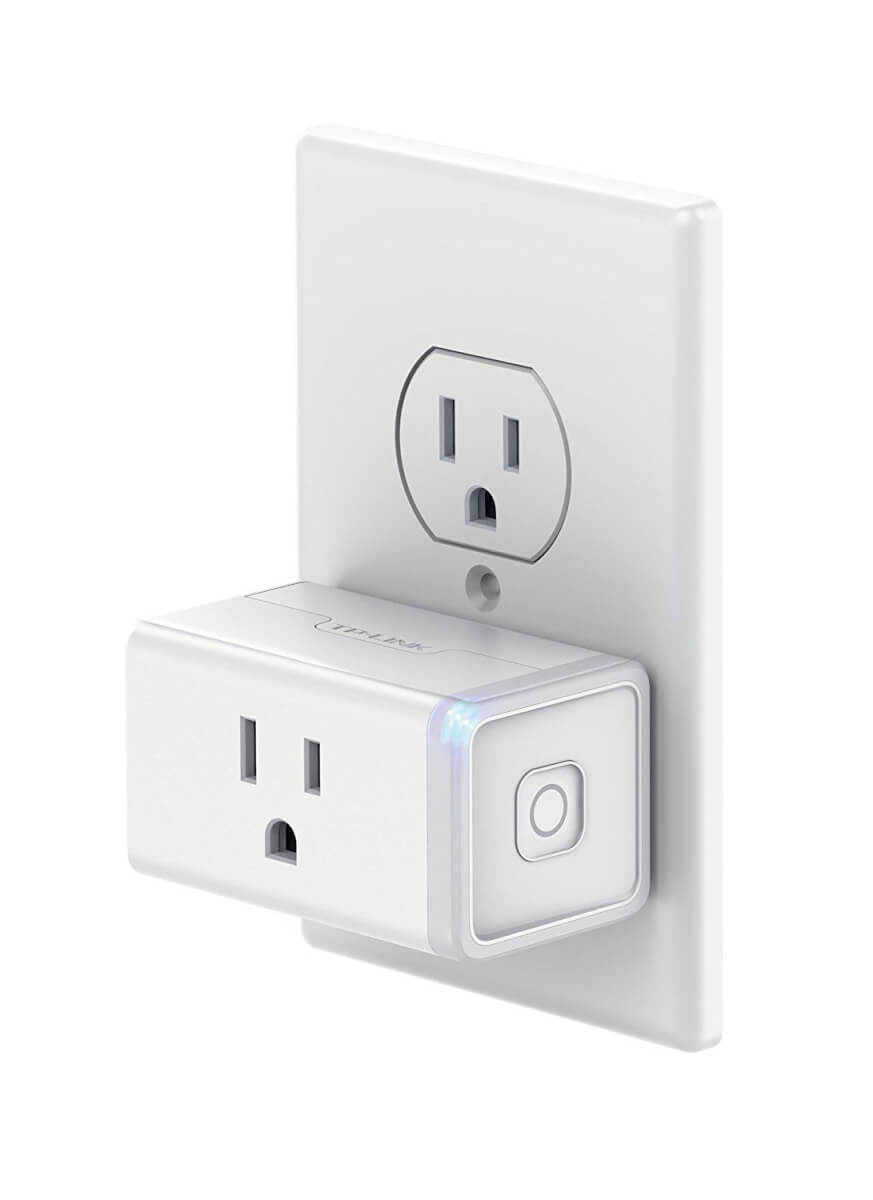 TP-Link: 1.5″ x 1.6″ x 2.6″, weight: 3.52 ounces
Smallest plug.
Wemo: 3.8″ x 2.4″ x 1.4″, weight: 3.2 ounces
Largest plug.
Winner: TP-Link
TP-Link Kasa Smart WiFi Plug Mini is the winner in this category as it has the smallest size.
---
Smart Home Integration
"Alexa, turn on the fan."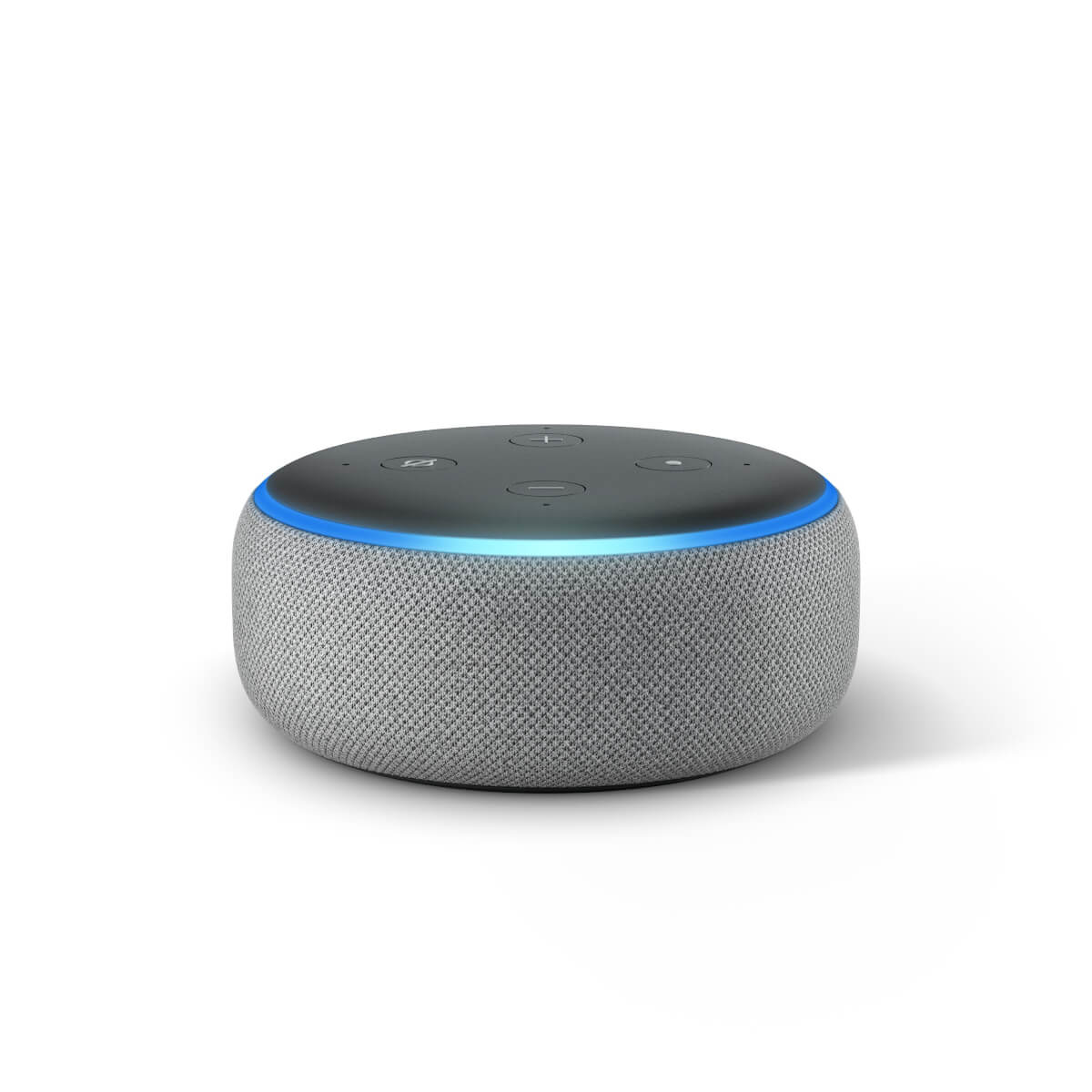 Voice controls and smart home integration add an extra layer of convenience for smart plugs. Each of these work with different smart home tech, so it's important to notice the difference.
Amazon Smart Plug: Amazon Alexa (duh.). No other smart speaker integration.
TP-Link: Amazon Alexa, Google Assistant. Apple HomeKit announced at CES 2019 and should be coming soon.
Wemo: Amazon Alexa, Google Assistant, Apple HomeKit, SmartThings, IFTTT.
Winner: Wemo
Wemo has a slight edge because they work with the most smart assistants. This flexibility means that you can choose the assistant that works best for you.
But this will soon be a tie since TP-Link is adding HomeKit in the coming months.
It's doubtful that the Amazon Smart Plug will add functionality outside of Alexa. But if you're able to fully commit to only using Alexa to control your outlets, then you can use the same speaker to control tons of other compatible devices.
---
Energy monitoring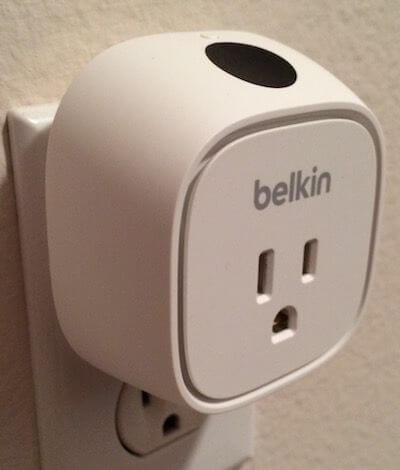 Amazon Smart Plug: Not yet available.
TP-Link: Not yet available.
Wemo: Available in Wemo Insight Switch.

Winner: Wemo
Wemo's Insight Switch is the only one of these three that lets you monitor your power usage. This comes in handy if you want to save a few bucks or if you're an environmentally conscious person.
Using the Wemo app, you can view a daily analysis of how long a connected device has been on, your average power usage in watts, and an estimate of the power costs.
In my opinion, this is by far Wemo's biggest win.
The ability to monitor energy usage allows you to save the environment as well as a lot of money. It also monitors the performance of each connected device and delivers a daily report of each device's power usage. This way you can easily tell which device uses energy the most and also identify those that save the environment.
---
Performance
The Amazon Smart Plug, TP-Link and WeMo switches are all advertised as easy to set up. However, many users still complain about the complexity of the set up for all three plugs.
You may also experience connection issues.
Of course, everyone's experience with set up and performance will vary depending on your internet's strength.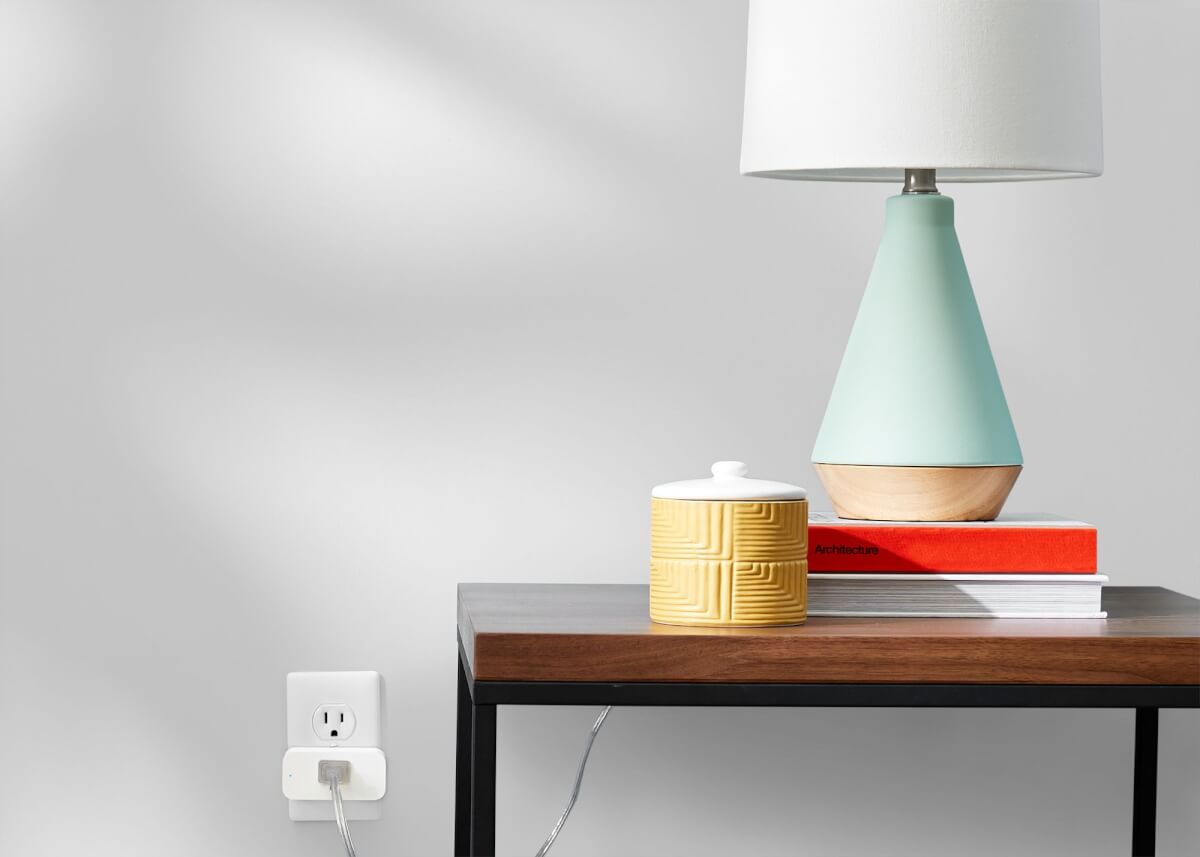 However, the customer service in all three companies can easily walk you through any hiccups during set up. I also highly recommend watching an installation video before attempting to set up any of these plugs.
Since every user has different challenges with these devices, I wanted to note the pros and cons of each device and how they work.
Wemo
Pros:

It's an elegant device that has reliably worked for several users for years. It's also slim, so it doesn't cover the second plug in the outlet.

Cons:

It's not great at remembering settings if left unplugged for some time. It also seems to lose its device settings if the power is turned off for an extended period of time, which means that you then have to reset up the outlet again. Many users experience connectivity issues. It has the lowest Amazon rating of the 3 plugs. If you have other Wemo devices in your household, you might have trouble getting Wemo Mini to connect. Try unplugging as many of the other devices as you can (they will automatically reconnect online after you plug them back in). You can also factory reset the Mini and go through the setup process again. These are annoying extra steps to get your device working.
Kasa TP-Link
Pros:

The TP-Link is a nifty device once you get it set up and running. It has a 'home away' mode which allows you to control it as well as the attached appliances from anywhere with a Wi-Fi connection. You can also buy the TP-Link power strip to simultaneously connect and control more than one device. These are powered by the same Kasa app.

Cons:

The status light is sometimes hard to read and the reset button is easy to accidentally activate. It's known to have connectivity issues. The plug randomly stop working with Alexa commands and to be unresponsive to the Alexa app. It can also stop responding to its own TP-Link app, and the only way to get it working again is to unplug it. There are also some concerns in the reviews about heat build-up when connected to some (higher wattage) appliances, but this is something that can happen with any smart plug.
Amazon Smart Plug
Pros:

This plug has nice design, with rounded corners. The manual power switch for the plug is small and doesn't stick out. Many found it easy to set it up via the Alexa app. Alexa will recognize it right away and you just scan the back of the plug to add it.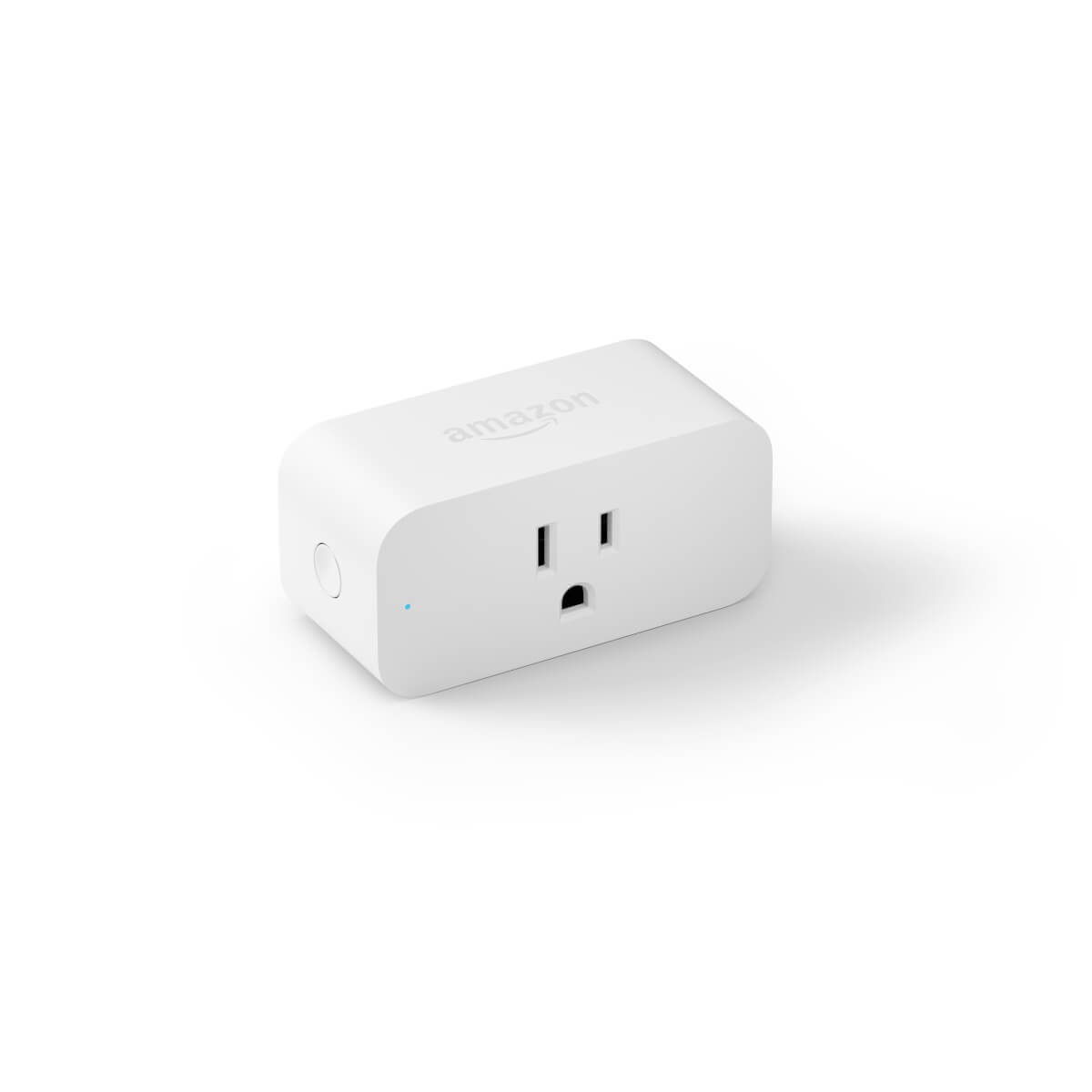 Cons:

It gets unresponsive on regular basis for several users. The plug can 'forget' the WiFi it's connected to and give the message: "Device is unresponsive." For other users, it strangely loses connectivity overnight each day, requiring them to unplug it and plug it back in after a few seconds. Surprisingly, for some users the plug would not get recognized by Alexa app. Trying a bunch of troubleshooting fixes didn't change the situation at all. Using the scheduling option (days and times) in the Alexa app requires too many steps. The schedule requires separate schedules for on and off times for the devices.
Which plug to buy
All three plugs are similar and have their pros and cons. Which one to buy will depend on your preferences and set up.
Buy Amazon Smart Plug if…
You control most of your home with Alexa already. The plug is simple to set up and use, especially if you already have the Alexa app. On the downside, it isn't compatible with Google Assistant or HomeKit.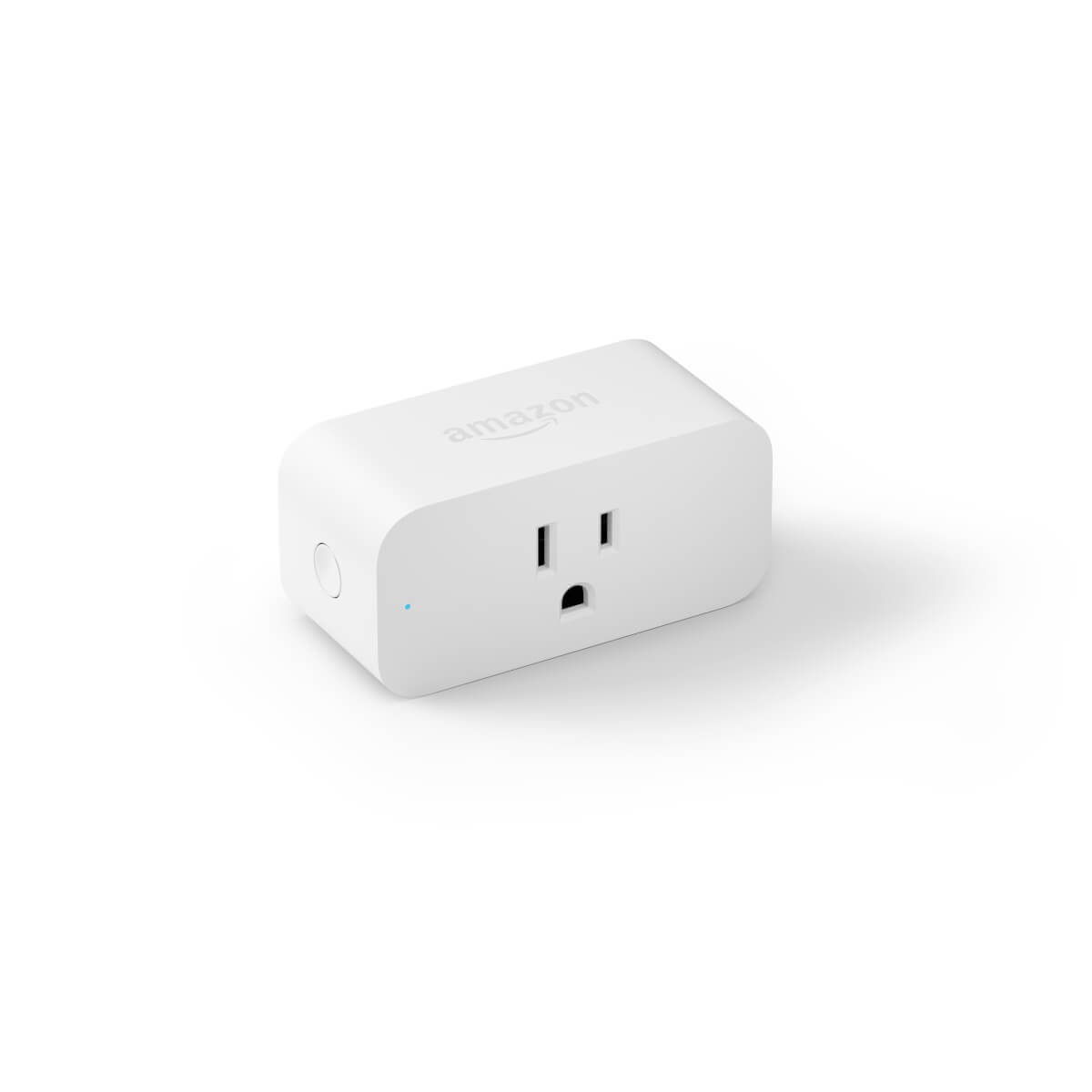 Buy Wemo if…
You prefer its smaller size and compatibility with SmartThings, Alexa, HomeKit, and Google Assistant. Wemo is suitable to use in most smart home setups. It also has the most useful tool IFTTT (If This Then That) which enables it to automate and interact with most home appliances.


You can also upgrade to the Wemo Insight Switch for its amazing energy usage feature. While it may cost more upfront, it could save you on energy bills in the long run, while also preserving the environment.
Buy TP-Link if…
TP-Link smart plug has all the features you might look for to smarten your basic home appliances. It has high reviews and is compatible with quite a few smart home devices.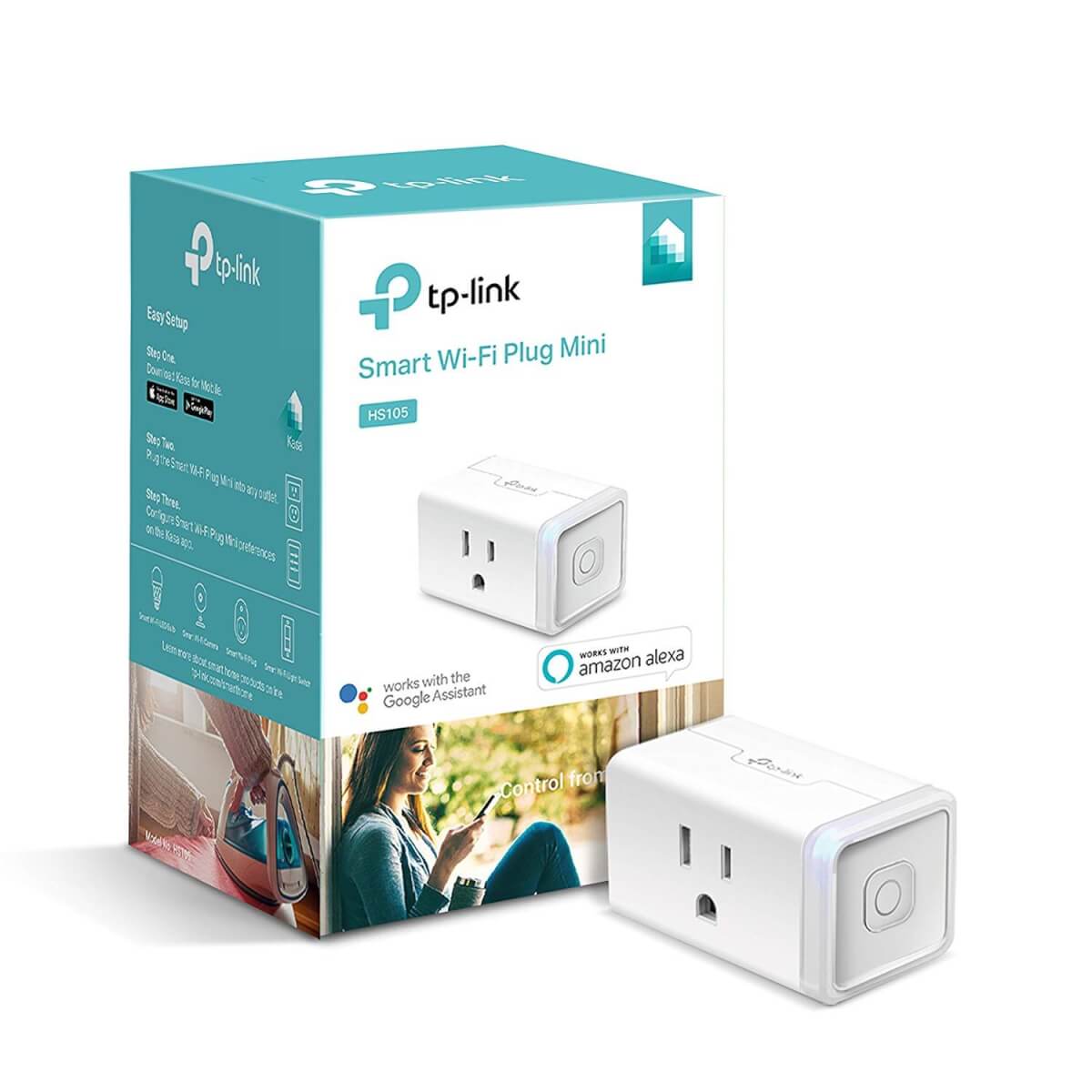 The Kasa app user-friendly for different functionality like turning the plug on and off or setting a schedule. You can use it on its own or in combination with other TP-Link gear.
---
While Amazon Smart Plug vs TP-Link vs Wemo are the three best-known brands for smart plugs, there are plenty of other options with high reviews. We've also tested Etekcity's plugs and liked how they worked for us.
Which brand of smart plugs do you prefer? Comment below with your experiences!