A few years ago, only a handful devices worked with Alexa. Those days are now gone, as dozens of products around the home all proudly integrate. If you're just getting your smart home started and hoping to automate more things with Alexa, then take a look at our list of more than 100 best Alexa devices for controlling everything around your home.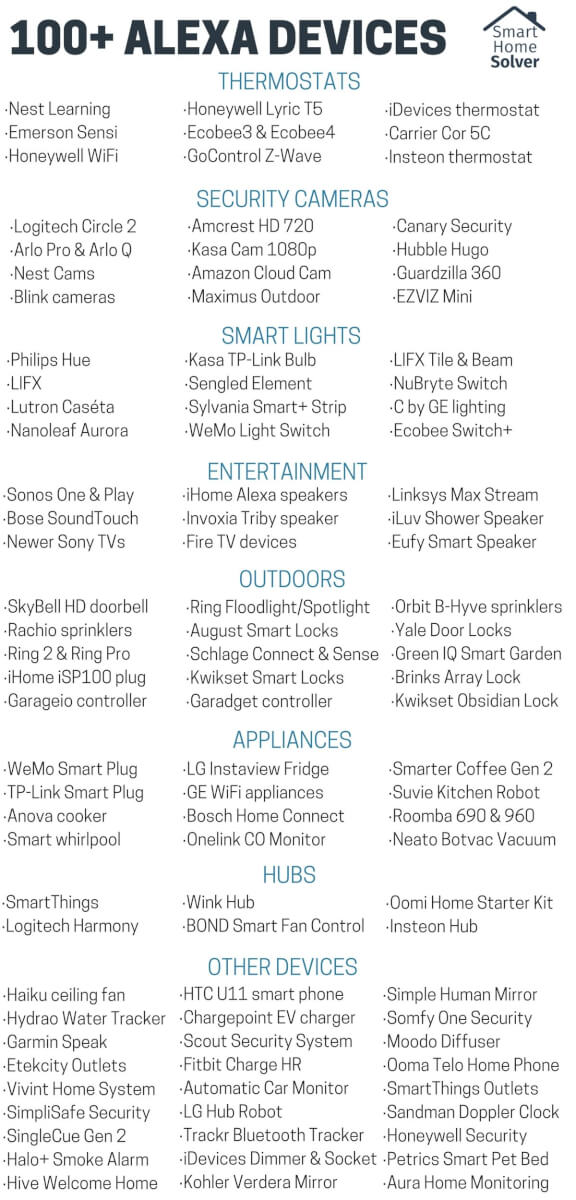 Quite a list, huh? Read on if you're looking for more details about how these devices specifically integrate with Alexa for automating your home.
---
100+ Best Alexa Devices
Affiliate Disclosure: This page has affiliate links, which earn us commission at no cost to you.
Thermostats
After setting up these smart thermostats with Alexa, you can ask Alexa the temperature in different areas of the home, or have her turn your thermostat up or down.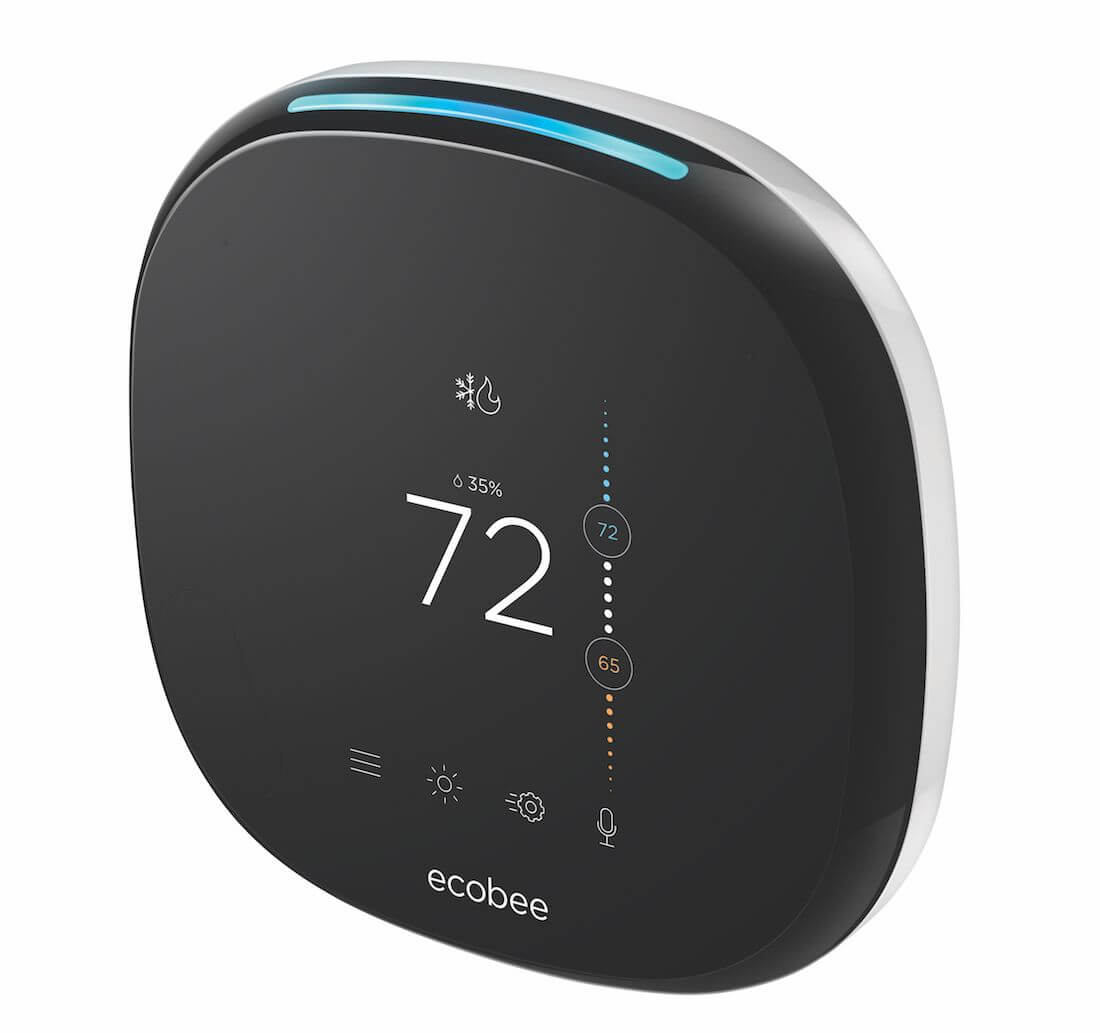 Our Pick: Ecobee3 & Ecobee4. Ecobee is our pick because of its included remote sensors. These track the temperature in other rooms of your house to keep it consistently comfortable throughout your home. These thermostats also integrate well with Alexa. Ecobee4 takes this a step further since Alexa is built directly into the device, with a microphone and speaker for asking and receiving answers from Alexa within your Ecobee4.

Nest Learning Thermostat: The best way to setup Nest for voice control is to say "Alexa, discover my devices" after your Nest is setup. When you use voice commands to control Nest, you have to say the name of the thermostat; something like: "Alexa, what temperature is my Downstairs Thermostat set to?"
Emerson Sensi: Once you enable the Sensi skill and Alexa discovers the device, one of the advantages of Sensi is that you can change the status of the thermostat to heat, cool, auto, or off.
Honeywell WiFi Thermostats: The Honeywell WiFi thermostats all integrate with Alexa, which is impressive since several of them come at a low price tag under $100. If a traditional-looking, budget friendly thermostat is what you're looking for, then a Honeywell WiFi thermostat will be your best option.
Other Alexa Thermostats:
GoControl Z-Wave
iDevices thermostat
Carrier Cor 5C
Insteon thermostat
---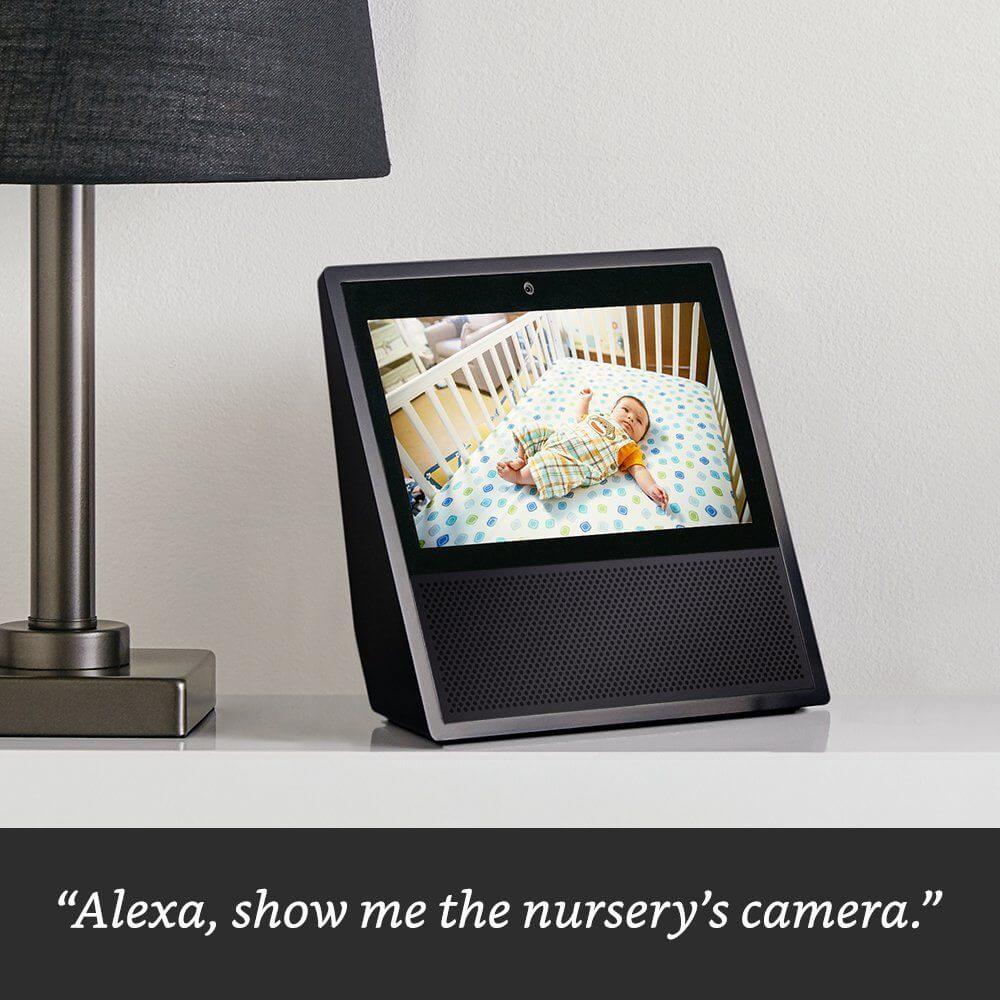 Security Cameras
These security cameras integrate with Alexa by streaming the camera's live feed on an Alexa device with a screen, like the Echo Show, Echo Spot, or Fire TV, on your command.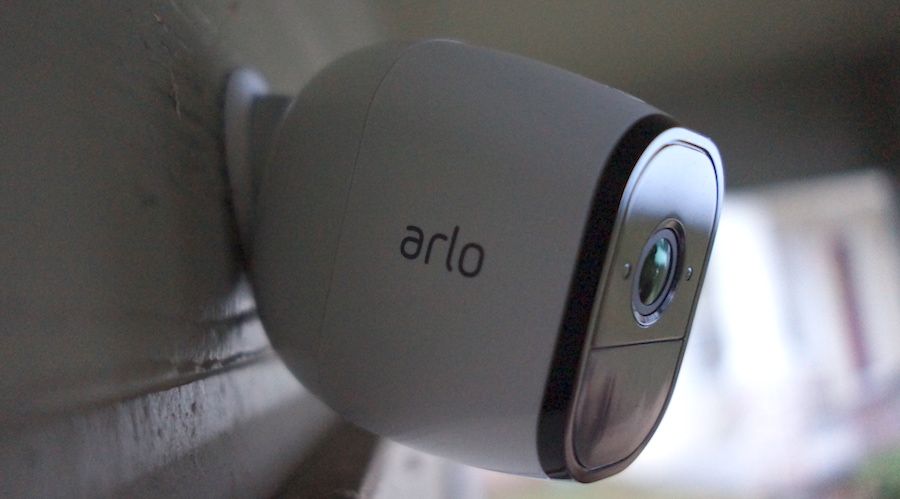 Our Pick: Arlo Pro & Arlo Q. We love Arlo cameras because of their flexible functionality: Arlo Pro works on batteries and outdoors. The cameras all offer 7 days of free cloud storage, which is very generous. As far as Alexa integration, once the skill is enabled, you can simply say "Alexa, show me the front door," and the live stream will immediately appear.

Logitech Circle 2: This indoor/outdoor camera works very similarly to the Arlo Pro, with a few added features like free 24-hour time lapse, outdoor wired cameras, and ability to work without a hub.
Nest Cams: The variety of indoor and outdoor Nest Cams also integrate for playback on your Alexa devices. One important distinction worth noting here is that Nest Cam's paid cloud storage plan is 24/7, allowing you to view a complete timeline of footage, rather than individual clips triggered by motion.
Amazon Cloud Cam: Amazon's new Cloud Cam integrates well with Alexa (obviously). One of the interesting upgrades offered by Cloud Cam is Amazon Key, which allows you to have packages delivered inside your home if you have certain Yale smart locks. Package deliverers receive temporary access to place the package inside your home, all while you keep an eye on things as it's happening live using the Cloud Cam. For now, the service is only available in select cities across the country.
Other Alexa Security Cameras:
Blink cameras
Kasa Cam 1080p
Maximus Outdoor
Canary Security
Hubble Hugo
Guardzilla 360
EZVIZ Mini
---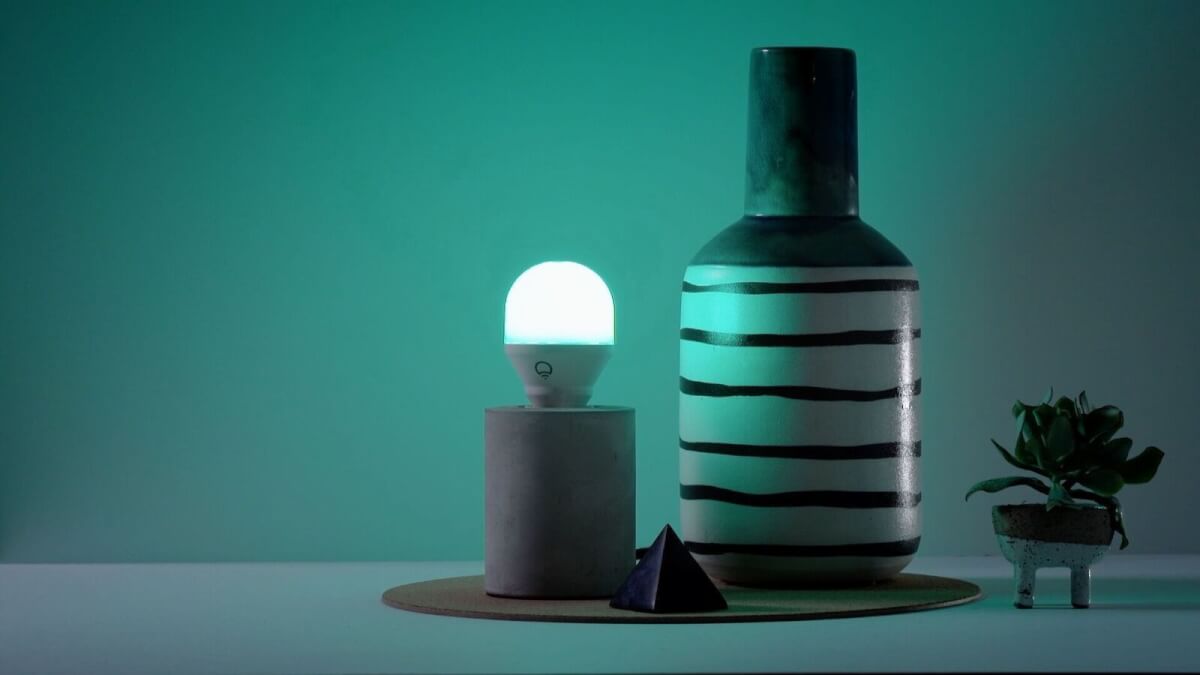 Smart Lights
Our Pick: LIFX. Our favorite smart lights are LIFX, because they are brighter and don't require a hub plugged into your router to work. After connecting your lights to Alexa, you can import your groups and scenes for controlling multiple lights at once using Alexa, by saying things like "Alexa, turn on family room lights."

Philips Hue: These smart lights require a hub to work, but this does make them more reliable than LIFX. If you buy the new Amazon Echo Plus, it comes with a Hue light bulb, and the Echo Plus acts as a hub for Hue since both are ZigBee compatible.
Lutron Caséta: Once you have the Caséta Smart Bridge set up, you can easily control your Lutron dimmers and switches by saying "Alexa, turn off family room lights," or even specify scenes, such as "Alexa, turn on morning."
Nanoleaf Aurora: These smart light panels connect to make a brilliant, color-changing display that you can control using Alexa. Have Alexa turn on party mode for bright lights that will impress your guests.
Ecobee Switch+: This new light switch has Alexa directly built into it. This is an innovative change that adds Alexa voice controls into what is normally a boring home device: a light switch. This is especially practical for turning off the lights the switch is wired to—for example, "Alexa, turn off kitchen lights."
Other Alexa Smart Lights:
Kasa TP-Link Bulb
Sengled Element
Sylvania Smart+ Strip
WeMo Light Switch
LIFX Tile & Beam
NuBryte Switch
C by GE lighting
---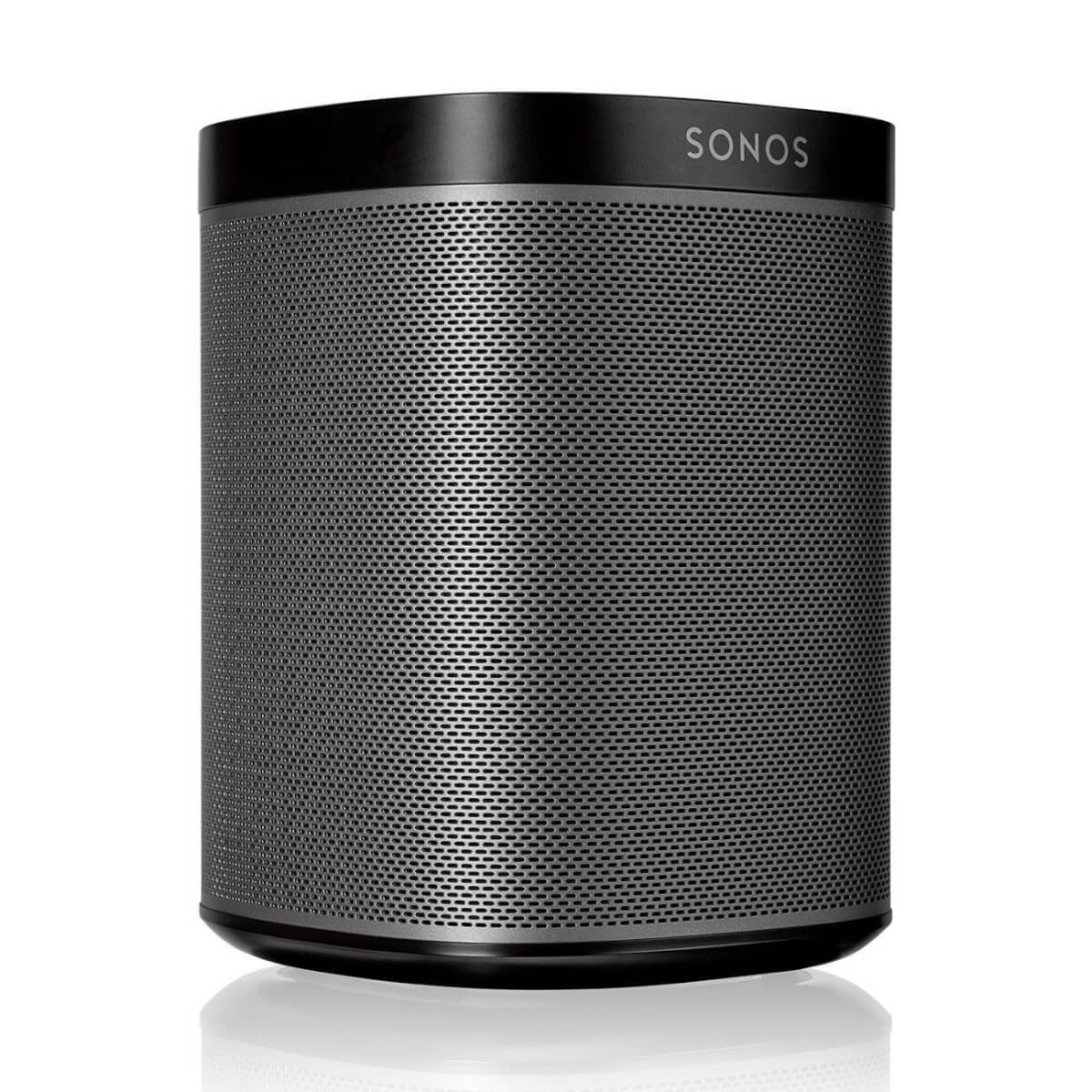 Entertainment
Our Pick: Sonos Play:1. Using a high quality speaker like the Sonos Play:1 that has amazing sound, you can easily connect your Echo Dot and other Alexa devices using Bluetooth. This makes it easy to stream music that sounds amazing.

Bose SoundTouch 10: With the Bose SoundTouch brand of speakers throughout your home, you can easily setup a whole-home audio system. Then you simply say, "Alexa, play The Killers in the Living Room," or even have it play on all of the speakers in your home.
Newer Sony TVs. Several newer brands of Sony TVs directly integrate with Alexa. Next time you lose the remote, you can easily have Alexa turn it on, play/pause, change the channel, change input, turn up the volume, etc.
Other Alexa Entertainment Devices:
iHome Alexa speakers
Invoxia Triby speaker
Fire TV devices
Linksys Max Stream
iLuv Shower Speaker
Eufy Smart Speaker
---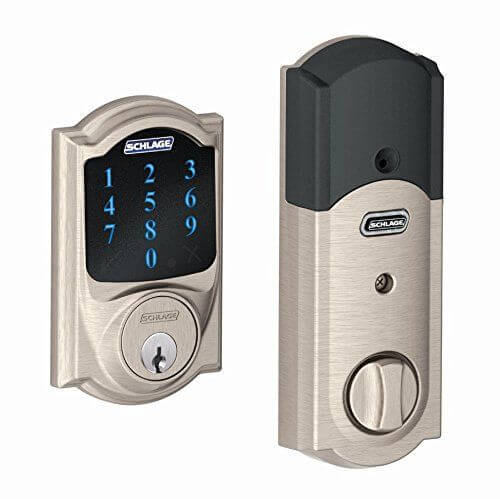 Outdoors
Our Pick: Schlage Connect & Sense. The Schlage Connect is our favorite smart lock because of its flexibility and affordable price. Schlage Connect works with Wink and SmartThings hubs, so you can automate the lock with Alexa and other gadgets around your home. By enabling the Wink or SmartThings skill in the Alexa app, you can have Alexa lock the front door, or ask the status to make sure it's currently locked.

You cannot unlock smart locks using Alexa for security reasons – you don't want someone shouting through the window to unlock your door and break in.
SkyBell HD doorbell: SkyBell HD is a nice video doorbell that offers home security without monthly fees for video cloud storage. Once enabled, you can ask Alexa to take a picture of your doorstep, record live video of your front door, and turn the indoor chime on or off. I can definitely see me using the last feature during nap time.
Rachio sprinklers: Rachio is one of several companies who manufacture smart irrigation controllers to make watering the yard much more straightforward using an app. Rachio also integrates with Alexa, so if your yard is looking a little dry, you can have Alexa turn on your Rachio sprinklers in specific zones, or across all of your grass.
Ring 2 & Ring Pro: Ring doorbells are the best recognized smart doorbells on the market. You can use it with Alexa by streaming the live video feed onto the Echo Show, Spot, and Fire TV devices. With Amazon's recent purchase of Ring, it's safe to assume the integration will only increase over time. For example, on user reviewing the Ring skill pointed out that it would be useful if the Alexa devices could ring whenever someone rings the doorbell.
Other Alexa Outdoor Devices:
iHome iSP100 plug
Garadget controller
Orbit B-Hyve sprinklers
Yale Door Locks
Green IQ Smart Garden
Brinks Array Lock
Kwikset Obsidian Lock
---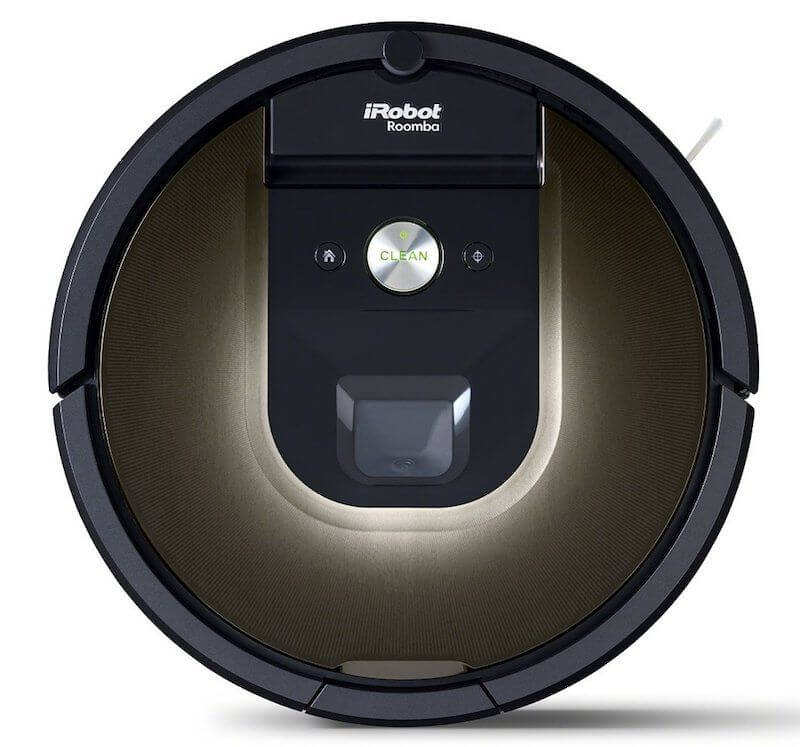 Appliances
Our Pick: Roomba 690 & 960. Have Alexa ask Roomba to start or stop cleaning with one of iRobot's Roomba smart vacuums. These vacuums are very highly rated and have excellent app controls for changing the vacuum's settings using your phone.

TP-Link Smart Plug: Smart outlets like TP-Link's plugs are very versatile for controlling different devices around the house using TP-Link's Kasa app. Plug in a basic fan, coffeemaker, lamp, or other small appliance to control it using your phone. Once you name the device, you can easily have Alexa turn it on or off.
LG Instaview Fridge: If you're familiar with this fridge, it's probably because it's known as the fridge that becomes see-through when you knock on its screen so you can easily take a peek at your fridge's contents. The Instaview Fridge now has Alexa built in for walking you through recipes.
 Onelink CO Monitor: The new Onelink CO Monitor by First Alert has Alex built in with a microphone, speaker, and status light that indicates when Alexa is listening. This makes your CO monitor more useful for everyday purposes.
Other Alexa Appliances:
Anova cooker
Smart Whirlpool appliances
GE WiFi appliances
Bosch Home Connect
Smarter Coffee Gen 2
Suvie Kitchen Robot
Neato Botvac Vacuum
---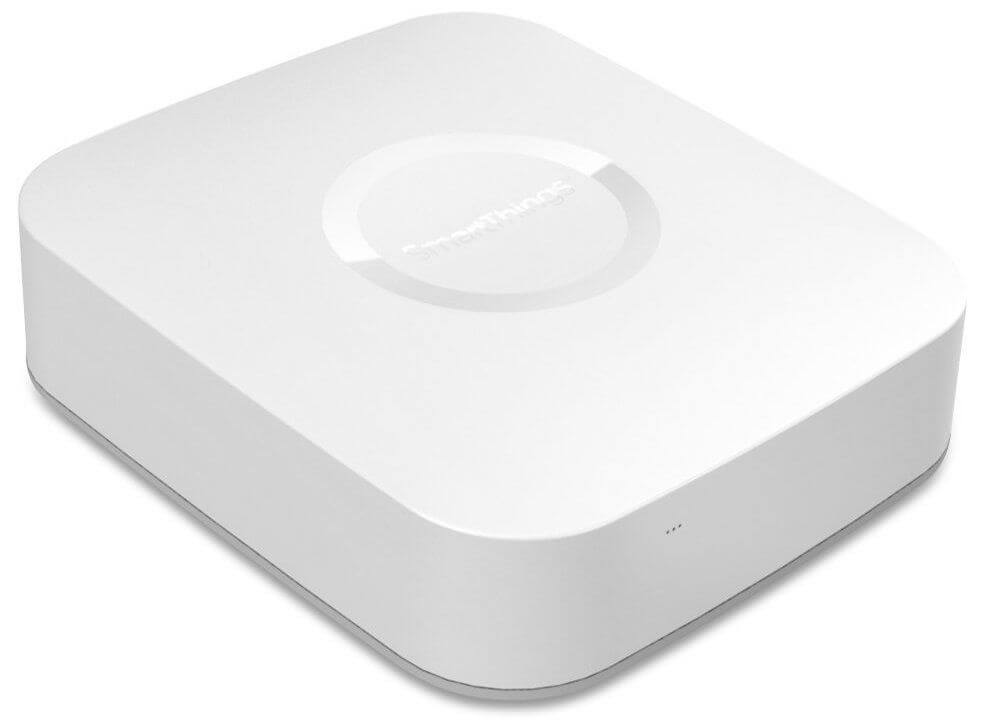 Hubs
Our Pick: Samsung SmartThings. SmartThings is a home automation hub that integrates all of your compatible smart home devices with Alexa. Several smart home gadgets that work with Alexa are only compatible if you have a SmartThings hub.

The app is compatible with quite a few devices, and allows you to customize specific scenes to automate several devices at once. For example, saying "Alexa, good night" could turn off your lights, lock the door, turn up the thermostat, make sure the garage door is shut, and more.
Logitech Harmony. If saying "Alexa, turn on Netflix" would be a dream come true for your couch potato habits, then look no further than Logitech Harmony Hub. Once it's setup correctly (which is no small task), you can change the channel, launch apps, and turn the TV on or off using Alexa. If you add the Harmony remote, you can control smart home devices like lights and thermostats directly from the remote.
Wink Hub 2. Similar to SmartThings, the Wink Hub also helps devices work with Alexa. The app is easier to navigate for smart home beginners and works with different devices than SmartThings, so it may be a better fit for some.
BOND Smart Fan Control. This affordable hub plugs into the wall outlet to control basic IR ceiling fans that traditionally work with remotes. It makes controlling your fan easy since you can turn the fan and light on/off or dim them, either in the BOND app or using Alexa. One BOND hub can control your entire home's ceiling fans, making it a compelling option for retrofitting your existing fans with smart home technology.
Other Alexa Hubs:
Oomi Home Starter Kit
Insteon Hub
---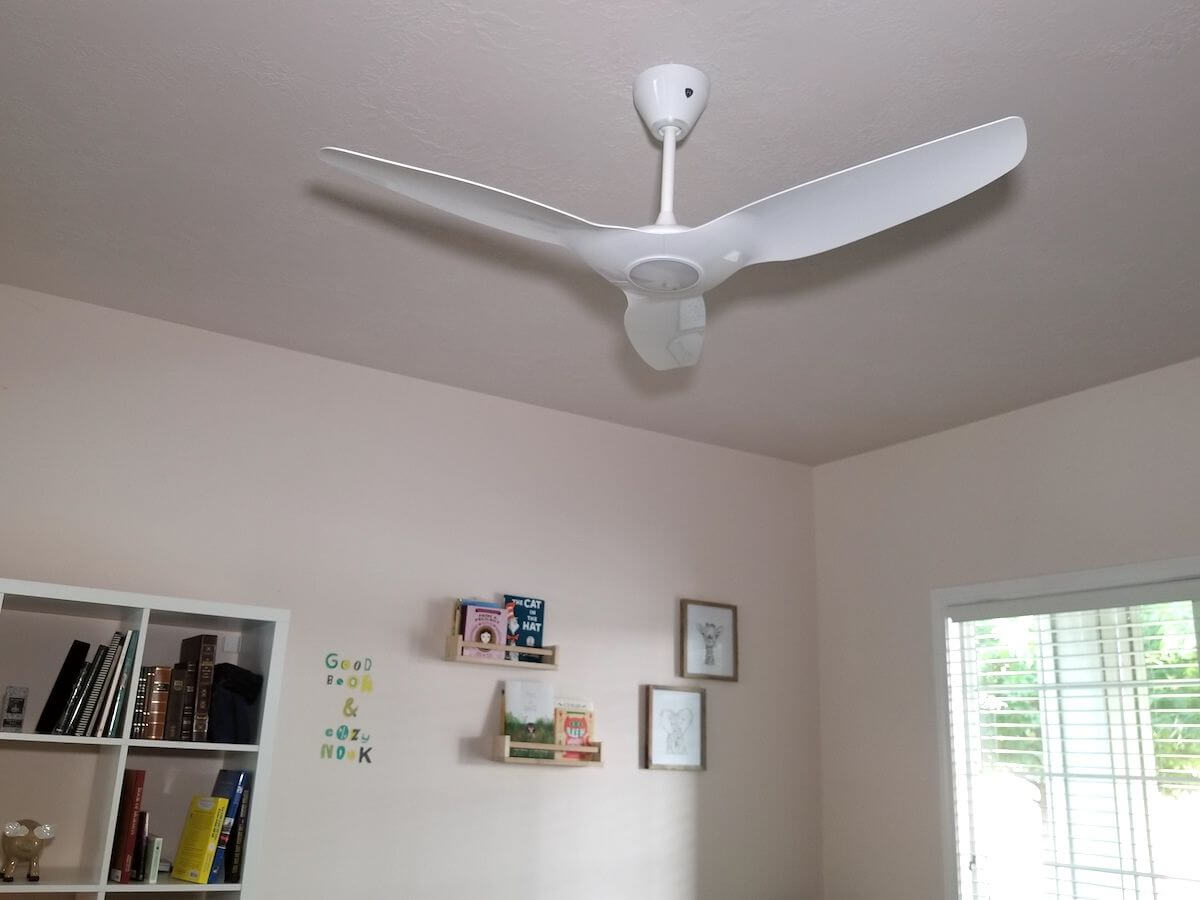 Other Devices
Our Pick: Haiku ceiling fan. Haiku smart fans, made by Big Ass Fans, are known for their superior quality. While their price tag is high, you can know that Haiku will move the air efficiently to keep you cool, while your fan stays in place.

Once installed, if you add in the WiFi module then you can turn Haiku on or off using Alexa, or even specify how high you want the fan to be (such as: 20% if you want a slight breeze, or 100% if you just returned from a run and need to cool off quickly).
Scout Security System. Scout is a DIY home security system that gives you the power to setup and monitor your home security. Peel and stick your own door, window, and motion sensors around your home. These connect wirelessly to the hub, which allows your system to work over WiFi. While armed, if anyone comes in, then the siren sounds and the app alerts you. You can easily arm the system with Alexa, which begins a timer to give you time to leave your home so it can be armed. To disarm it, you'll need to provide a numerical passcode.
Trackr Bluetooth Tracker. Attach Trackr to find different devices in your home that frequently get lost (think: the remote, your keys, or your child's favorite toy). Then you can ask Alexa to find the remote, and it will ring the tiny Bluetooth tracker. Trackr works using the app in your phone, and also works in reverse: if you're looking for your phone then just press the button on Trackr and it will call your phone.
Other Alexa Devices:
Hydrao Water Tracker
Garmin Speak
Etekcity Outlets
Vivint Home System
SingleCue Gen 2
Halo+ Smoke Alarm
Hive Welcome Home
HTC U11 smart phone
Chargepoint EV charger
Fitbit Charge HR
Automatic Car Monitor
LG Hub Robot
iDevices Dimmer & Socket
Kohler Verdera Mirror
Simple Human Mirror
Somfy One Security
Moodo Diffuser
Ooma Telo Home Phone
SmartThings Outlets
Sandman Doppler Clock
Honeywell Security
Petrics Smart Pet Bed
Aura Home Monitoring
---
We gathered this list by compiling information from CES, Amazon's website, CNET, and Reviewed.com. Of course, not all of the Alexa devices are listed here, but we selected some best sellers that have high Amazon reviews and will give you the best quality for your money.
Which Alexa devices work for you? Let us know in the comments below!