Netgear's Arlo Q Plus sounds like a fancy upgrade, but how does Arlo Q vs Arlo Q Plus differ? Here's a hint: you can see it in the photos below.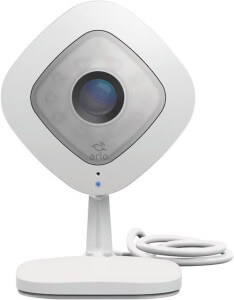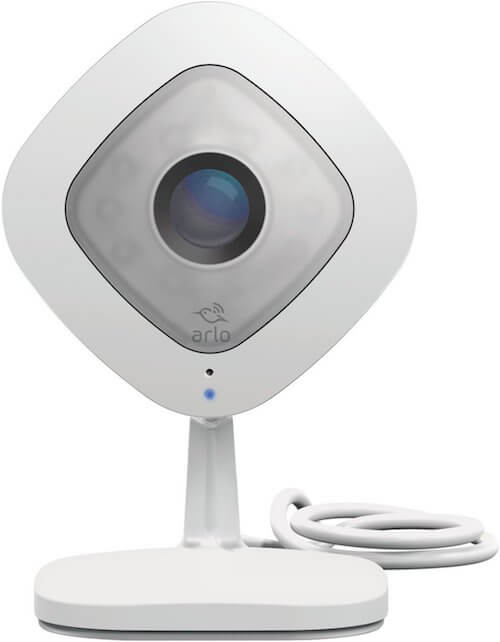 Seeing double? Both cameras have the same dimensions, but one big difference. Keep reading for details.
Arlo Q vs Arlo Q Plus
Affiliate Disclosure: This page contains affiliate links, which earn us commission from Amazon at no cost to you.
Arlo Q Plus looks almost identical to the original Arlo Q, and that's because they are, except for one big difference: the PoE (Power over Ethernet) adapter on the side of the camera.
That's the main difference between Arlo Q and the Arlo Q Plus. Its wired internet connection fills in the security gaps where the original Arlo Q left off.
Otherwise, the two have the same white design and high quality feel.
Biggest Differences
Many cameras brag about their plug-and-go WiFi cameras that work on the cloud. But when your Internet connection is excellent upstairs and just decent downstairs, will the security cameras still display a crystal clear HD image without interruptions?
Arlo Q Plus fills these needs with features unique from the Arlo Q, including:
PoE adapter
MicroSD card slot
| | Arlo Q | Arlo Q Plus |
| --- | --- | --- |
| Price | See it on Amazon | See it on Amazon |
| Local storage | No | Yes, SD card slot |
| Internet | WiFi only | Power over Ethernet (PoE) connection |
| Video quality | 1080p & night vision | 1080p & night vision |
| Alerts | Motion, sound | Motion, sound |
| Talk and listen | Yes. Microphone and speaker. | Yes. Microphone and speaker. |
| Cloud storage | 7 days free | 7 days free |
PoE adapter
The PoE adapter allows the camera to be both powered and connected to the Internet through one simple slot. The adapter plugs into the back of your Arlo Q Plus using a micro USB connection.
Plug in an Ethernet cable into the adapter, run it to your router, and enjoy a stronger, more reliable traditional ethernet connection. Or WiFi is your preference, you can still use that as well, but at least Arlo Q Plus gives you the option for a hardwired connection.
MicroSD Local Storage
For cloud skeptics, the microSD slot is a must-have for backing up storage. It can store up to 128GB of continuous footage if you buy a microSD card separately.
The microSD slot is designed more as a backup for cloud storage. Anything that triggers a recorded clip to the cloud will be stored on the microSD card, but the card won't store a constant stream of 24/7 footage.
The microSD slot gives you a second, physical form of footage in case your cloud storage is inaccessible. This is a big advantage when weighing Arlo Q vs Arlo Q Plus.
PoE and local storage also mean the Arlo Q Plus costs a little more than Arlo Q, so you may only want to buy it if you plan on using these features.
Business Camera
Arlo is positioning their Arlo Q Plus for business security monitoring, which makes sense because of its PoE connectivity and backup storage. Many businesses use CCTV cameras, but Arlo Q Plus could be a good affordable option if you just need one or two cameras.
Arlo even says you can "listen and talk with your employees using 2-way audio." So next time your employees are texting on the job, you can tell them off using the Arlo Q Plus.
As always, the biggest selling feature is the 7 days of cloud recording for free, where most competitors only offer 24 hours or less. This free storage is limited to the first 5 Arlo cameras, after which you will want to upgrade to Arlo Smart for additional cameras with cloud storage.
Continuous Video Recording
You can also upgrade your Arlo Q cameras with a 24/7 CVR cloud subscription. This will cost you extra, and you can choose between 14 days or 30 days of continuous recording.
What's the difference?
Arlo cameras come with free cloud storage, but it's only in clips. So whenever there is motion or sound to trigger recording, a new clip is created.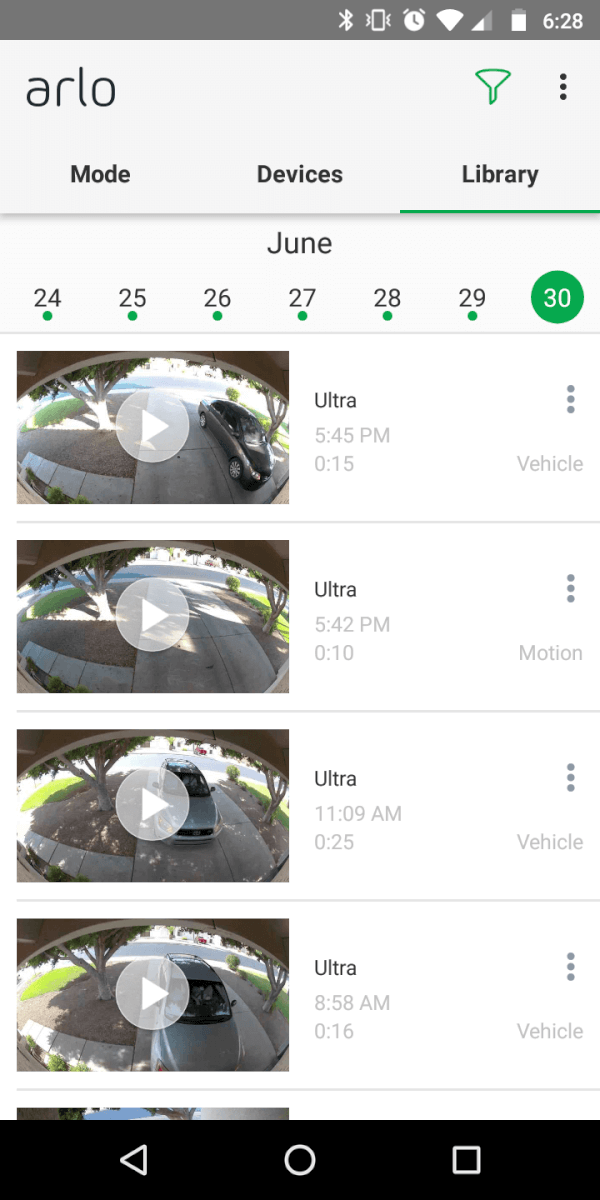 This isn't perfect though, since you may miss some footage at the beginning of the clip, or have it stop recording too early.
CVR looks to resolve that problem by recording 24/7 rather than individual clips. But it will cost you an additional monthly subscription fee completely separate from Arlo Smart.
The CVR cloud subscription is the only way to have CVR on the Arlo Q and Arlo Q Plus. The microSD storage on Arlo Q Plus is only for backing up clips sent to the cloud, and it doesn't store a 24/7 stream of footage.
CVR is available since it has a power outlet and is designed for indoor use. If you're looking for an outdoor, wireless camera, then we recommend the Arlo Pro 2, which also offers CVR.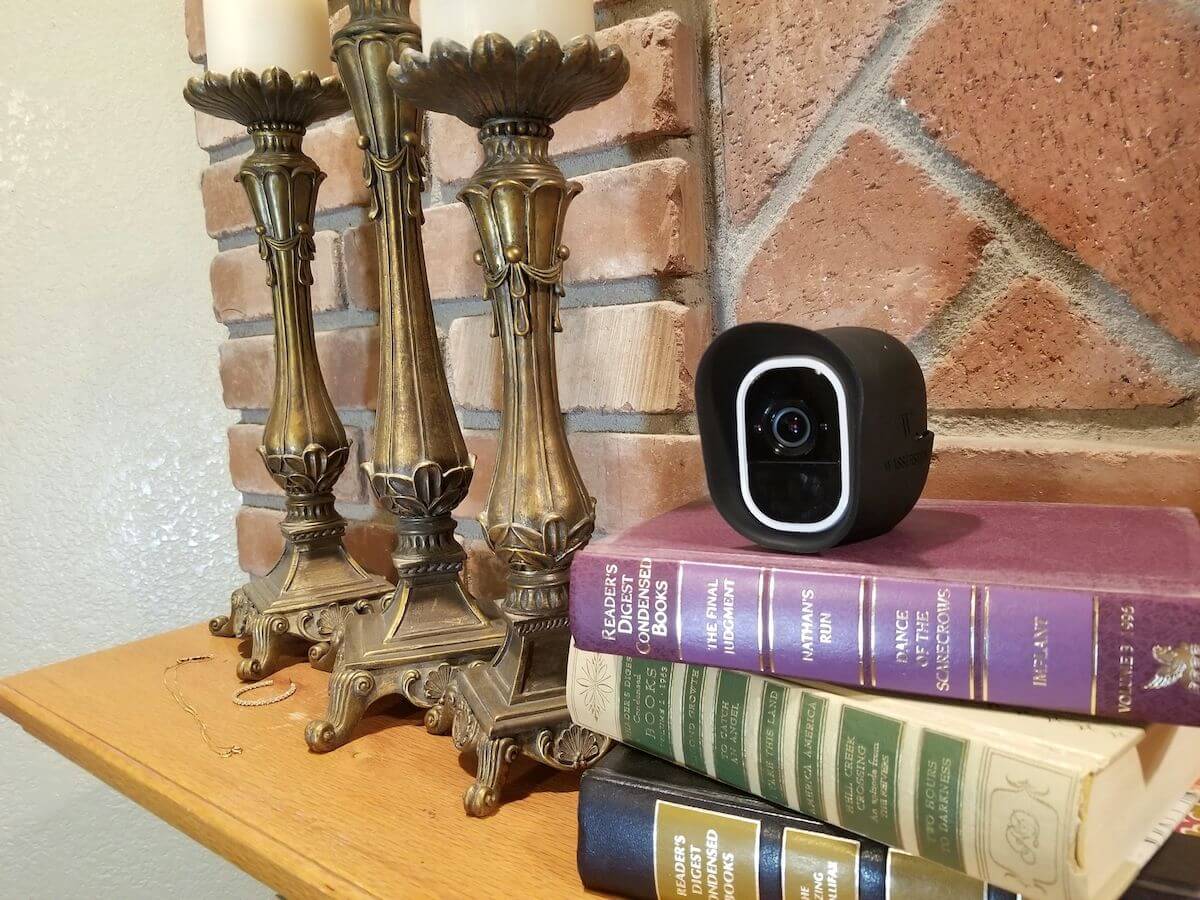 However, Arlo Pro 2 will also need to be plugged in at all times for CVR, so keep that in mind if you're installing it outdoors.
Other features worth noting
Beyond the ample free cloud storage, there are other big advantages for the Arlo Q cameras. Note that these apply to both Arlo Q and Arlo Q Plus.
Camera Features
1080p HD. Your footage will be very high quality (an important factor for identifying burglars). If you want even clearer footage, check out Arlo Ultra which has 4K.
Night vision. Don't worry about your footage being visible at night. It will be illuminated nicely with either camera's IR night vision.
130° field of view. While this isn't the widest for security cameras, it's wide enough to see most of the room.
No base station required. The wireless Arlo cameras require a base station, which is basically a hub that plugs into your router. Arlo Q's do not need the base station, saving you the price of buying one and the annoyance of leaving it plugged into your router
Works with other Arlo cameras. A nice feature is that you can control the other Arlo cameras within the same app. So you could view both indoor and outdoor cameras within one interface. You can even view up to 5 live video streams at the same time. The app is also compatible with the Arlo Doorbell and Arlo Light.
Designed for indoor use only. While some users have set up Arlo Q outside under a covered porch or in a location free from rain, the cameras aren't designed to be out in the elements. For a comparison of the outdoor Arlo cameras, read Arlo Pro vs Arlo Pro 2 vs Arlo Ultra.
App Features
Mobile and desktop access. The Arlo mobile and web applications work well, making it easy to check on your home while at work. The Arlo app's design takes some getting used to, but after using it for a little while you are able to figure out how to arm your cameras pretty easily by changing modes. You can also create custom modes to really dial in your home's security.
Geofencing available. If you want your cameras to automatically arm when you leave and disarm when you get home, Arlo Q and Arlo Q Plus are both good options since they offer geofencing.
Notifications for motion or sound. Both cameras can notify you every time there is motion or sound. However, you will want to adjust the sensitivity so you aren't getting false alarm notifications. If you're still receiving too many alerts, look into Arlo Smart. This is a paid upgrade that expands your cloud storage and adds animal/person detection so you won't be falsely alerted when your cat walks by.
Smart home friendly. If you're a fan of other smart home gadgets, you can get excited about the Arlo Q cameras. They integrate with a wide range of smart home technology, including IFTTT, Alexa, Google Assistant, SmartThings, Nest, and Wink. Using Alexa, you can view your Arlo Q cameras on an Echo Show or Fire TV.
Simple set up. Since both Arlo Q and Arlo Q Plus are plug-and-play cameras, you don't have to worry about complex wiring. Both of them are easy to set up by following the instructions in the app. Of course, Arlo Q Plus has an extra step if you decide to attach an Ethernet cable, but otherwise the set up is very similar.
Arlo Smart Upgrades
Besides the features listed above, you can also add functionality if you upgrade your cameras to an Arlo Smart subscription.
This subscription starts at $3 per month, per camera and goes up depending on your number of cameras and amount of cloud storage you want. There are no contracts, so you can pay for a month and cancel with no hassle.
Just in case you're interested, Arlo Smart adds the following features: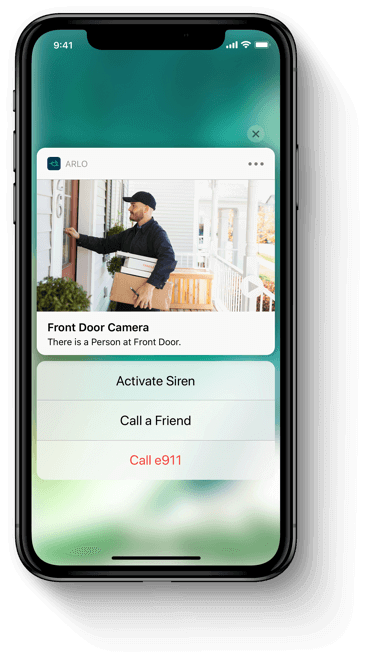 Person detection. If you don't want to be notified for pets or other false alarms, Arlo Smart can see the difference and only alert you for people. There is person, vehicle, and pet detection, plus package detection which is still in beta. Extended cloud storage. Rather than deleting your clips after 7 days, Arlo Smart lets you hold onto them for 30 days, or even 60 if you pay for the most expensive plan.  Custom activity zones. Arlo Smart lets you specify which areas on the camera to monitor for motion. This can reduce false alarms since it ignores the other areas. Lock screen notifications. You can easily glance at what the video footage looks like from your lock screen to see what's going on and take action by making a call or activating the siren. e911 emergency call service. This lets you send first responders quickly. It makes it easy to send them to your home right away, even if you're away from home and your current location is elsewhere.

We've used Arlo cameras with and without a paid Arlo Smart subscription. The most beneficial features for everyday use are person detection and activity zones. These can help reduce the false alarms and notifications you receive from Arlo.

Arlo Smart isn't entirely necessary though, especially since you get 7 days of cloud storage for free. You could always use Arlo Q or Arlo Q Plus without Arlo Smart and then determine if you want to upgrade.
More camera options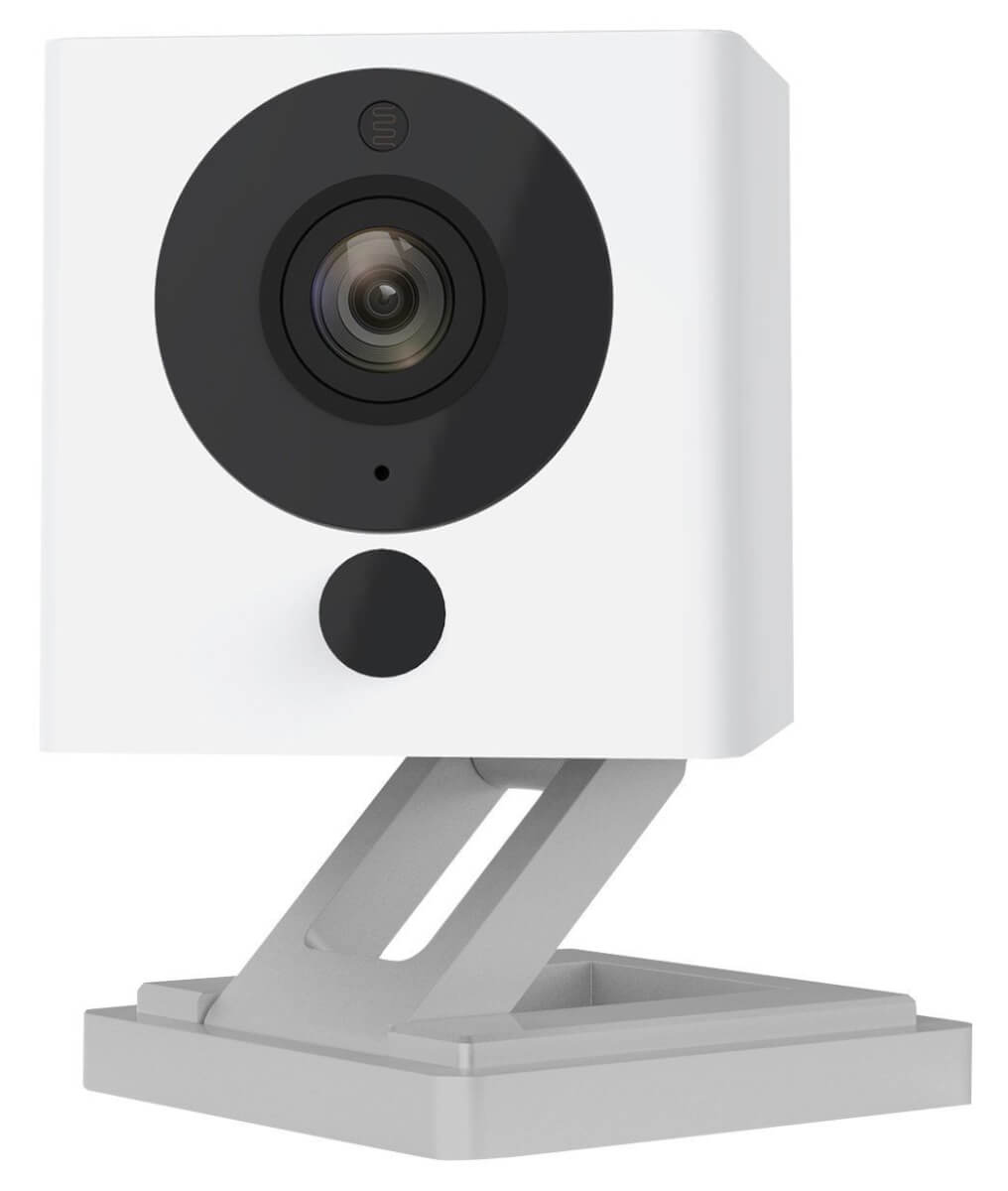 Looking for an alternative to Arlo Q vs Arlo Q Plus? Head to our Logi vs Nest vs Arlo Q for an in-depth comparison with a few competitor brands.
You'll also want to look at Wyze vs Nest vs Arlo Pro to see how the super-affordable Wyze Cam stacks up to Arlo brand cameras. Hint: we love Wyze and have found it to be a great option. While it doesn't have PoE, it does have local storage, so it's a solid competitor with Arlo Q at a fraction of the cost.
---
Besides the PoE port and microSD slot, the Arlo Q Plus is the same as the Arlo Q, which explains why the newer version costs just a little extra.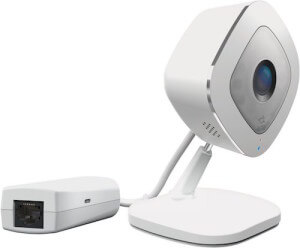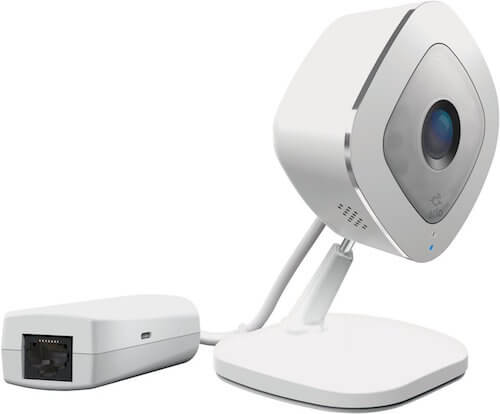 Between both options and Arlo's outdoor cameras (like Arlo Pro and Ultra), you can cover you whole home in quality security cameras that keep an eye on things to make sure you are safe.
What are your experiences with Arlo Q or other Arlo cameras? Comment below and let us know!