Philips Hue is the most well-known brand in smart lighting, and there are plenty of options for customizing it.
Whether you want to throw a disco party or match your lights to the TV, Philips Hue has so many lighting options and apps to perfect your home.
We gathered our favorite Philips Hue ideas to help you brainstorm some options for taking your home to the next level.
23 Philips Hue Ideas
Affiliate Disclosure: This page contains affiliate links, which earn us a commission at no cost to you.
Make your own Death Star
We found this idea on Twitter. Combine a Hue bulb with an Ikea lamp to make your ultimate Star Wars lighting. You can even change the colors to make it more dramatic. Just keep an eye on the main reactor…
Best thing about having @philipshue lights and an @ikeauk light ? Death Star! ? https://t.co/s8RTn2rxFbpic.twitter.com/Z2n4VQwCX5

— paaauuull (@_pxxl_) January 14, 2017
Launch a disco party
Using a third-party app like the Hue Disco app, you can turn your home into a full rave and have the lights change to the music. The app recognizes music play through your phone's microphone, then changes the lighting to match the mood.
You can also adjust the microphone sensitivity, brightness, color saturation, and more.
Check out our article about Philips Hue music ideas for more ways to integrate with music.
Change your lights with the weather
Automate your lights using IFTTT (If This, Then That) to have the lights turn blue when it rains. IFTTT pulls in weather data and can automatically change your lights based on what's going on outside. You can also use it to automate your lights to turn on at sunset.
Use your voice to change the lights
With Alexa or the Google Assistant, you can have the lights change with your voice commands. This can range from basic on/off commands, to more specific ones: "Alexa, dim my lights by 30%" or "Set Kitchen lights to Blue." Both assistants work very well for controlling your Hue lights in an easy, hands-free way.
Control your lights at your bedside
Using the Hue Tap or Hue dimmer switch with its removable remote, you can turn the lights on or off with a quick tap. These are also great at the entrance of bedrooms and living rooms as versatile wall switches.
You can program the Tap with a few of your favorite presets, or adjust the brightness manually with the dimmer switch. Both are smart options if you have someone at home who doesn't like using the app for controlling lights.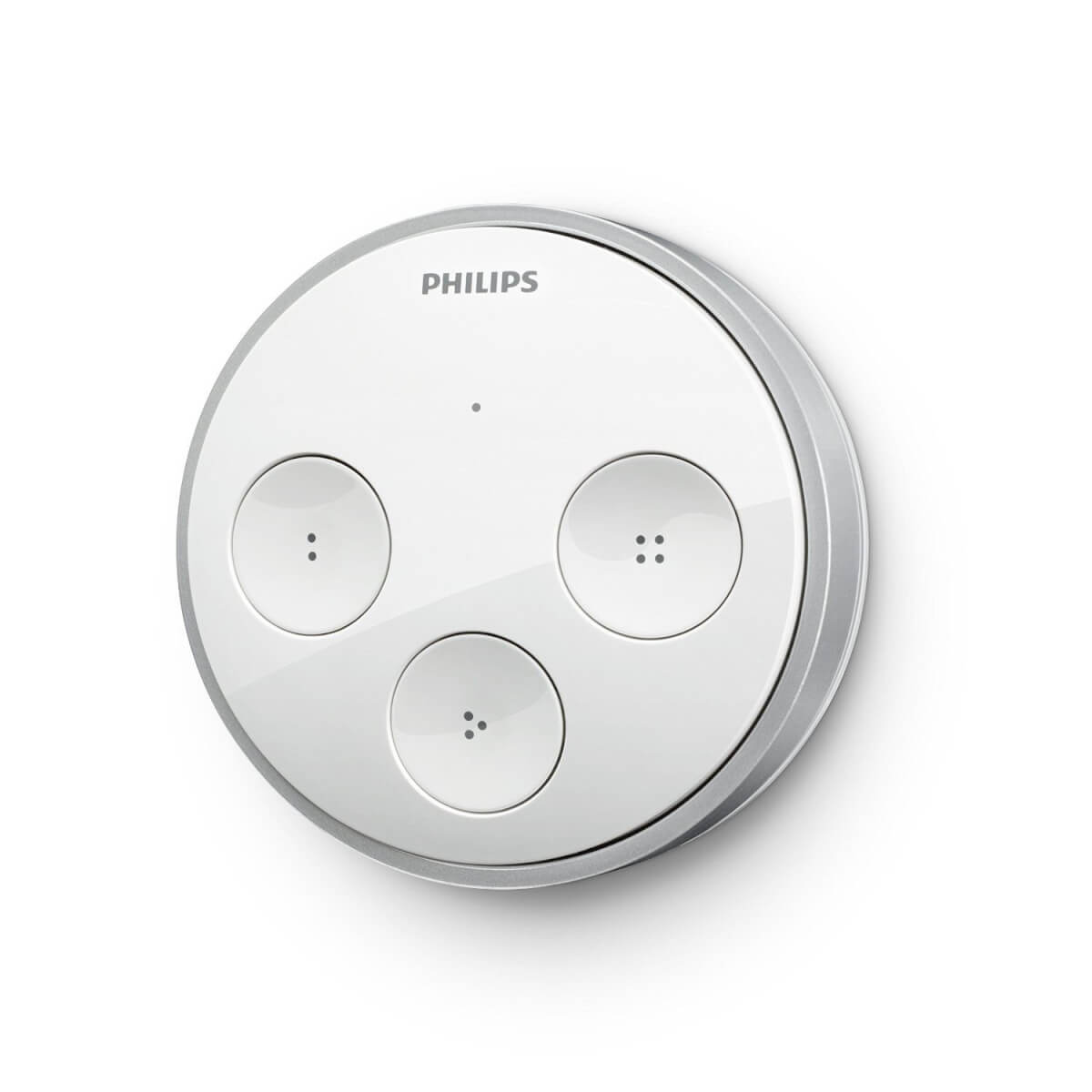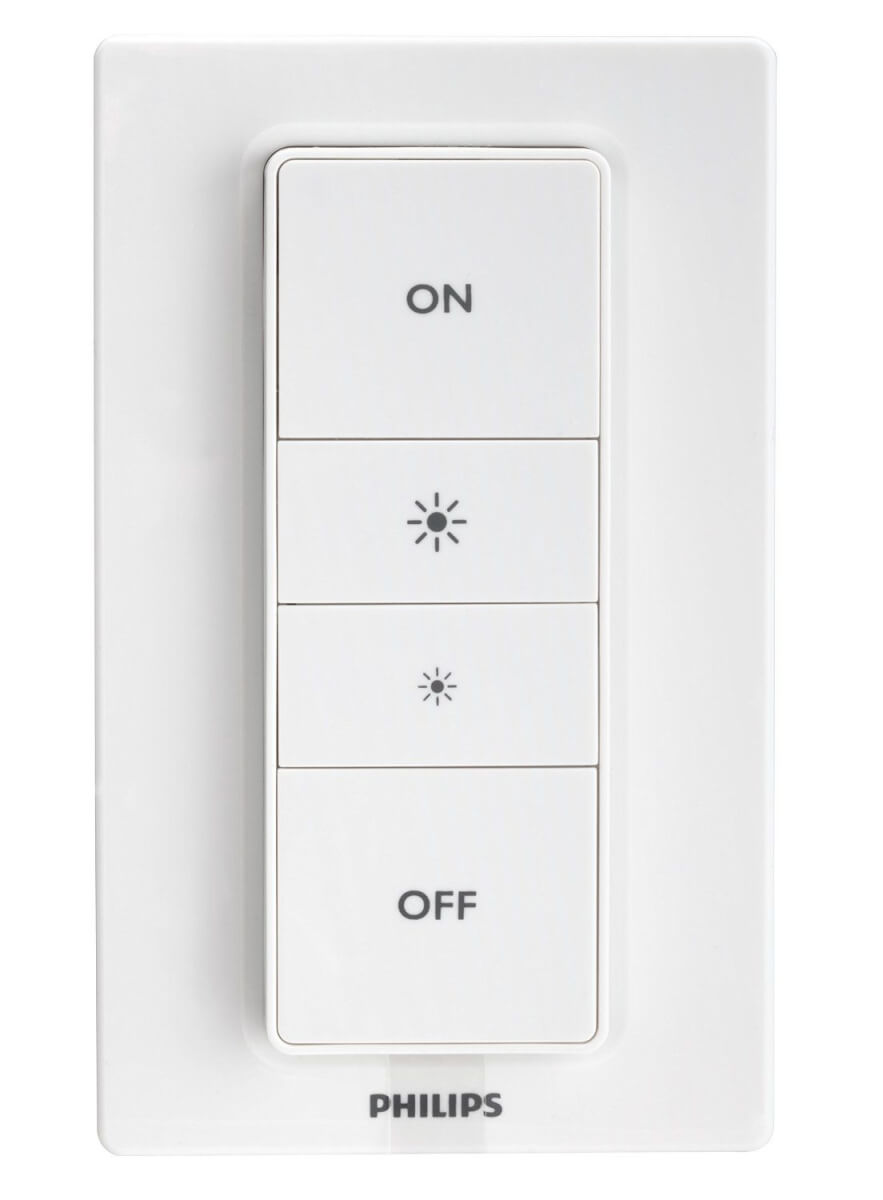 Connect with XBOX One
If you're a gamer, Philips Hue can really enhance your experience by connecting to your XBOX. The game Chariot is specifically programmed to interact with your Hue lights while you play. While full XBOX support is still a wish list item, there is a workaround you could try.
The workaround involves using a screen capture program like Bandicam, which can take screenshots every few seconds. The strongest colors on the screen are then sent to your Hue lights. While similar Philips Hue ideas work with movies or TV, the XBOX integration is great for gamers.
Turn on your lights automatically when you arrive home
By enabling geofencing in Hue's menu of options, you have your lights turn on automatically when your phone's location shows that you arrived home. You can also make your lights turn off when you leave for the day. This will save you power and add convienence by automating your lights.
Just note that if the geofencing barrier is incorrect, you'll need to use IFTTT to correct it.
Show your team pride
This is a simple idea to impress your guests. Using the Hue app, simply change the colors of your multicolor bulbs to match your favorite sports team. This makes your gathering the most festive sports party ever.
Set my @Philips Hue lights to red & blue tonight to cheer for the @Patriots! #AFCChampionship#PatsNation#PhilipsHue#Tech#Design#Geekpic.twitter.com/yreWtjpyfT

— Casey Kita (@caseykita) January 23, 2017
Control all smart home devices in one place
Using different apps to control smart home devices is a huge annoyance. But some third-party apps let you control your Hue lights in addition to other home tech.
In the Lightbow app, you can easily control LIFX, Hue, and other bulbs, along with WeMo smart outlets. What's great about it is that you don't need a hub or additional hardware to use the app for controls.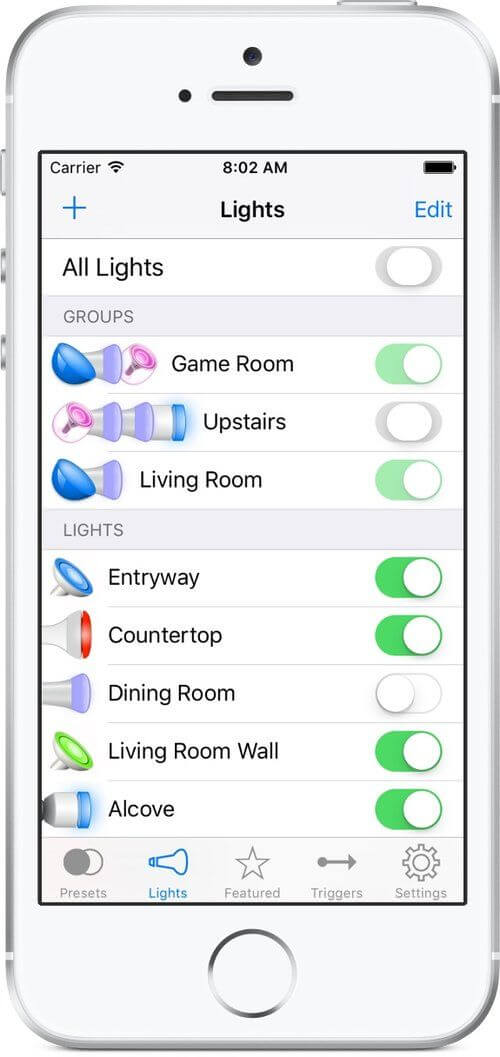 Integrate with Kodi for your home theater
Make the lights change dramatically as you watch TV.
If you're familiar with Kodi, you know it's open source software for managing media files and setting up your home theater.
Kodi has a Philips Hue add-on that can integrate your lights with your TV. The two modes are ambilight and theater. Ambilight matches the colors on the screen, while theater mode dims the lights once you start a movie or TV show, and turns the lights back on after the show is stopped.
Set up great bias lighting
Hue Bloom and Iris are both designed to light up a wall. One of the best areas for this kind of home lighting is behind your TV. These lights make excellent bias lighting to add to the mood and functionality of your home theater.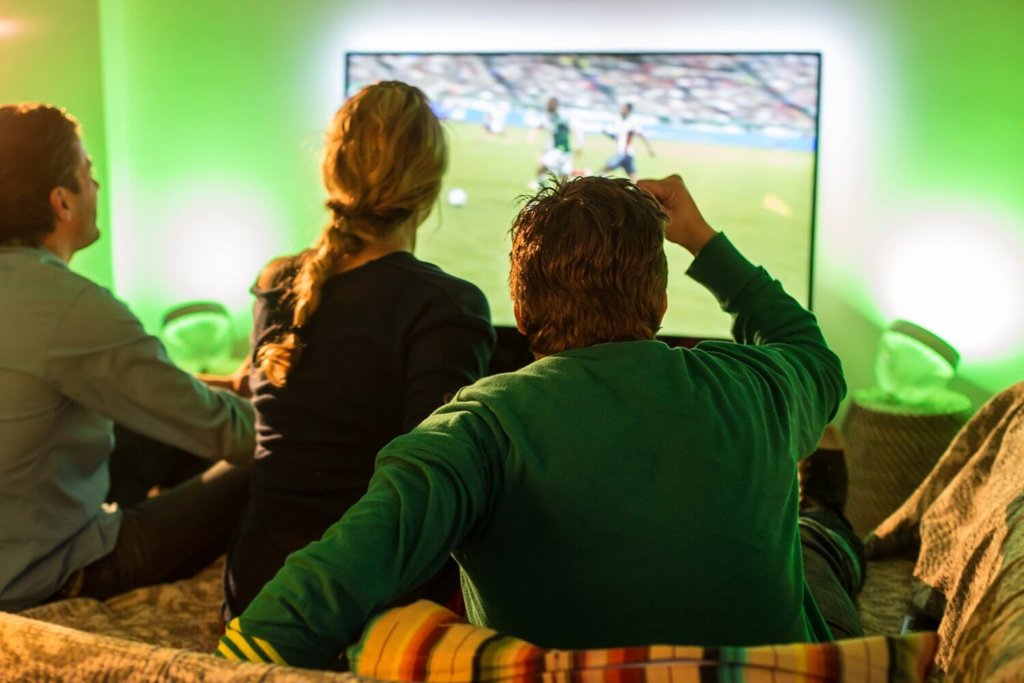 Another alternative is to buy inexpensive, basic floor lamps and put in a Hue bulb.
Set notifications you can't miss
Using IFTTT or Tasker, you can have your lights turn red or flash when you have a missed call, text message, or are tagged in a photo on Facebook. You can even specify the notifications so the lights only change when you receive an email from a VIP.
Automate with HomeKit
If you prefer Siri and Apple devices, you can also control your Philips Hue bulbs using HomeKit. As long as you have an iPad or Apple TV (any device using iOS 10 or above), then you can get HomeKit working. Then Siri will control your Hue bulbs and any other HomeKit-compatible devices around your home. Very cool!
Install unique hanging lights or desk lamps
When you think of smart lights, you probably think of standard smart bulbs.
But Hue actually offers a variety of desk lights, recessed down lights, and hanging lamps under the Hue Phoenix brand. The Hue Beyond lamp actually has layers where you can shine two different colors for a very unique look.
 
Get cooking reminders
If you're the kind of person who is constantly burning food, have your lights remind you when the food is finished.
Ask Alexa to set a timer for however long the food needs to cook. Then set up an IFTTT applet to have all of your Hue lights flash when your Alexa timer is finished. Even if your food is cooking upstairs, the flashing lights will remind you that dinner is ready downstairs.
Yes, this is a little extra work to set up, but it might be worth it for you.
Light up your kitchen
Using the Philips Hue light strips, make your kitchen look stunning by illuminating areas around your kitchen cabinets.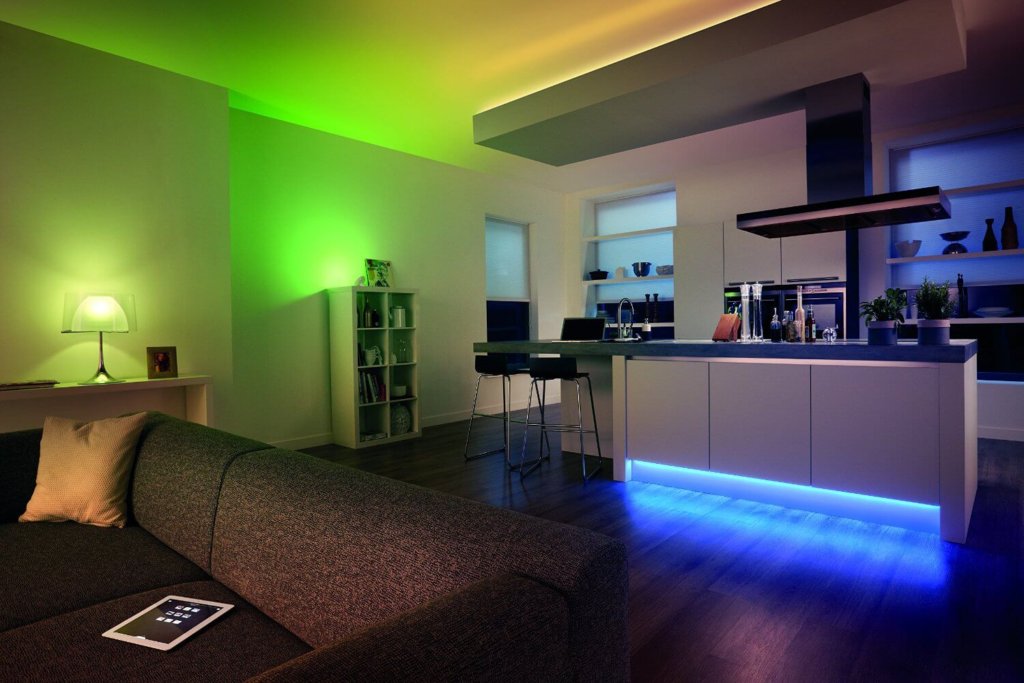 Light strips look cool anywhere in the home, and we've installed them throughout ours (see the video below). But we especially love them in the kitchen. It really accents your kitchen's white space, especially since it's the area where most people host guests. This is one of the Philips Hue ideas that anyone could agree looks stunning.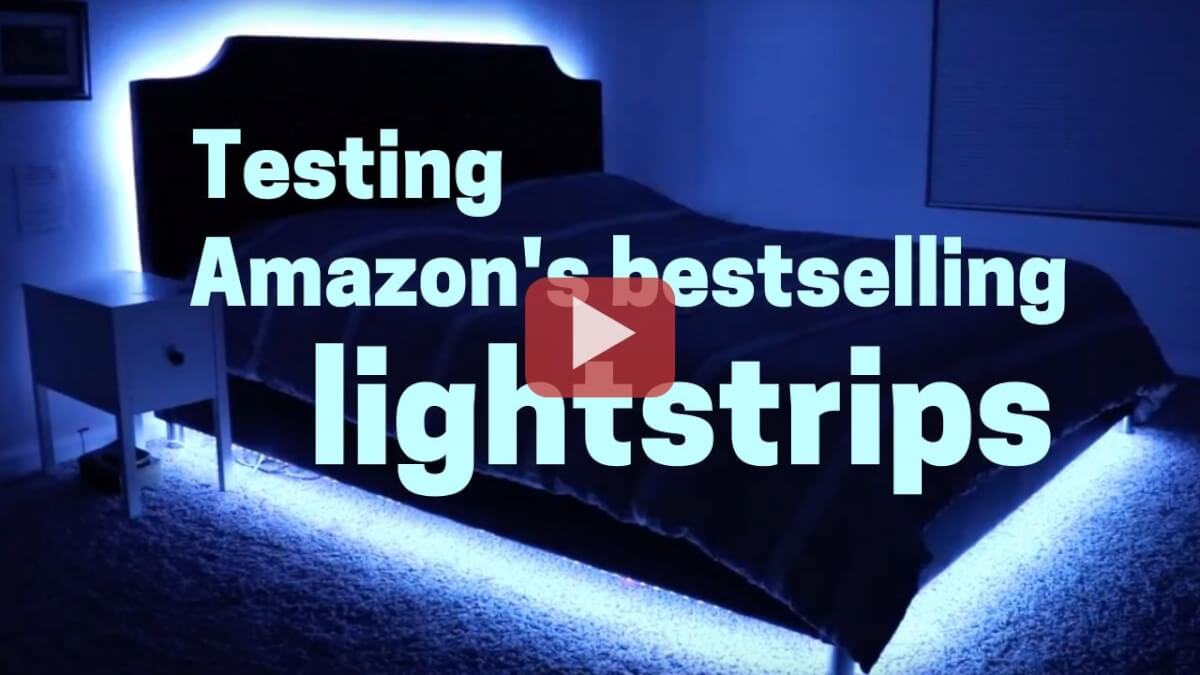 Create a Hue widget in your phone
If you have an iOS device, you can create a widget directly within the Hue app to control your lights easier on-the-go. Select an icon for the widget and specify which bulbs you want as part of the widget. Then add it to the top of your dropdown menu.
Android users can create a widget by downloading it separately and then placing it on your home screen. After the widgets are set up, you can control Hue lights without even opening up the app.
Automate your lights with motion
Never forget to turn off your lights again. The Hue motion sensor automatically turns your lights on when motion is sensed and off after motion stops.
Mount or place it in a garage and have your lights turn on when you pull in. Alternatively, place it in the hallway to have your lights turn on for guests who get up in the middle of the night.
We used motion sensors to automate light strips in this video tutorial.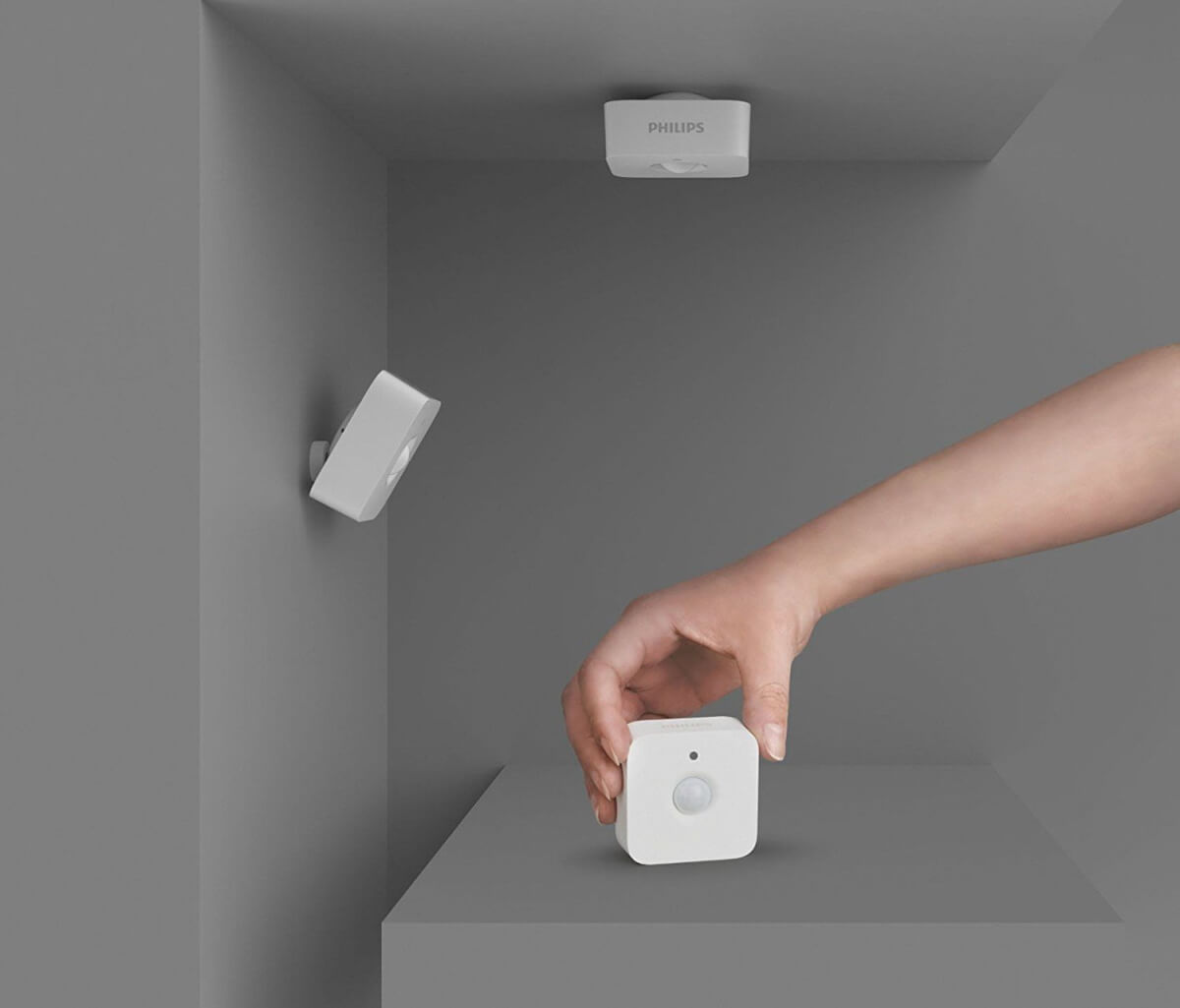 Make your movies realistic
Just like the Kodi integration, you can also make your lights work with streaming services. Download the third-party app Huey to have your lights change colors with movies or TV shows. Great for getting fully immersed in what you are watching, or just showing off to visitors.
The Ambience Chrome extension also integrates your Hue lights with Hulu, Netflix, and others.
Get smart outdoor lighting
Beyond making your indoor lights amazing, you can also use Philips Hue lights to add smart outdoor lighting. These are weatherproof and will make your yard look incredible.
Hue offers outdoor multicolor light strips, lamps, and more. We go over your best outdoor options in this article.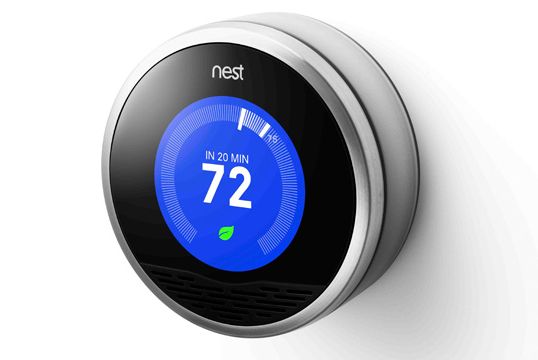 Let Nest control your lights
Nest thermostats and Hue lights work together. Since Nest's technology learns when you are home and away, you can use this to automatically turn your lights on and off.
Use SmartThings for complete control
By integrating Hue with the SmartThings hub, you can get Hue lights working with many other devices for complete automation. For example, pair your Hue lights with your smart TV and Bose speaker. When you get home, SmartThings will turn on all of the devices on at once.
Using SmartThings is one of my favorite Philips Hue ideas because it makes your smart home much easier to manage. Instead of controlling each device in its own app, you can just use SmartThings.
Take Hue Go anywhere
This small, battery-powered light is great for outdoor events. Kids will love bringing this little light out on the porch. Just like the rest of the Hue lights, it syncs with music and has 16 million colors, which you can select from the app.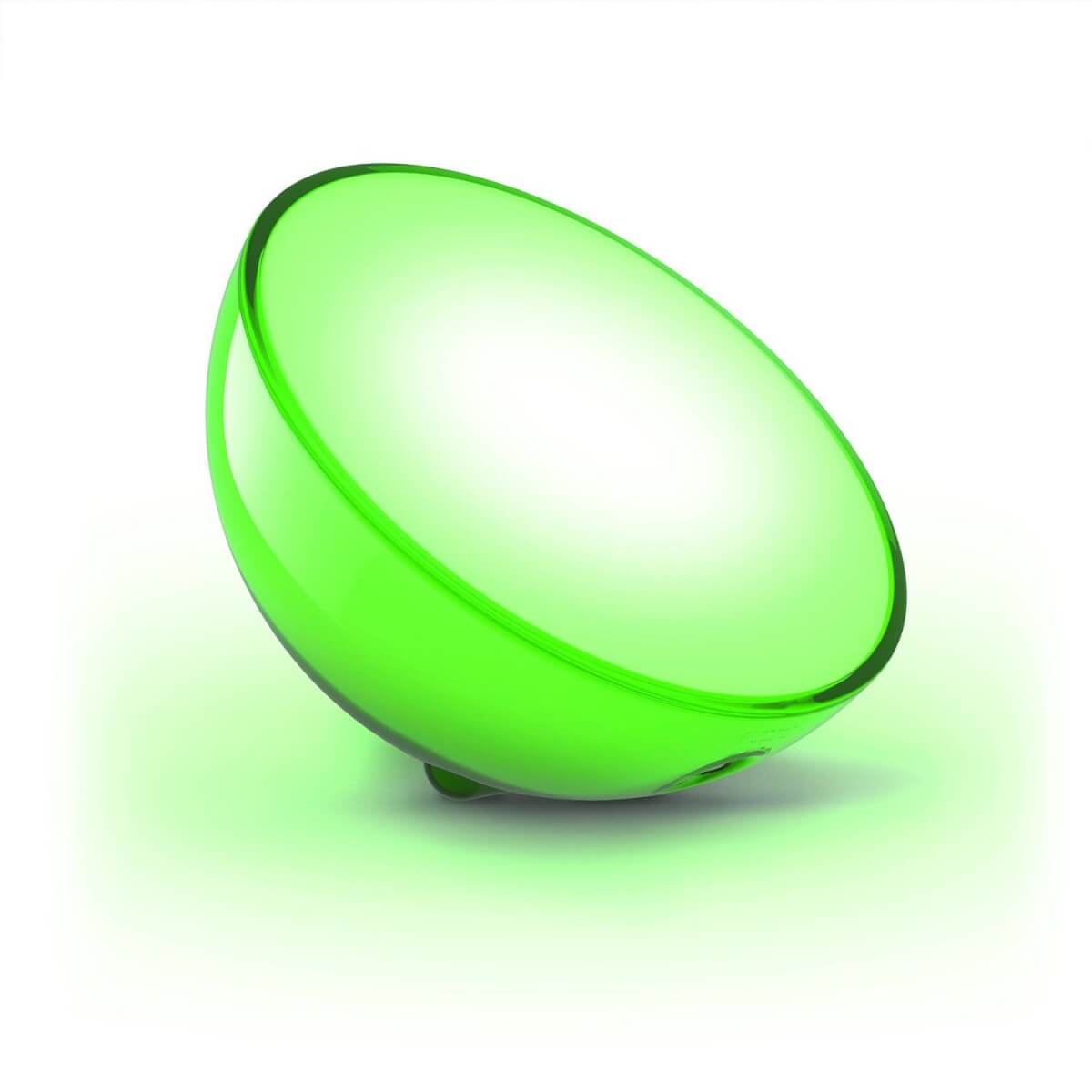 Have Alexa or Google Assistant trigger specific scenes
While you may think the only commands you can tell Alexa are to "turn the lights to 50%," there are plenty of additional commands using IFTTT. After integrating the IFTTT applet, just say, "Alexa, trigger ____ scene." Hue already makes it easy to create and browse scenes within their app, and voice commands only make it easier to control.
You can also do this without IFTTT by creating and automating scenes in the Hue app.
The same thing applies with Google Assistant, which you can easily use to set the scene.
---
If you're finding Hue to be too expensive and want to check out alternative bulbs, watch our video with the 7 best (and 2 worst) smart light bulbs on Amazon.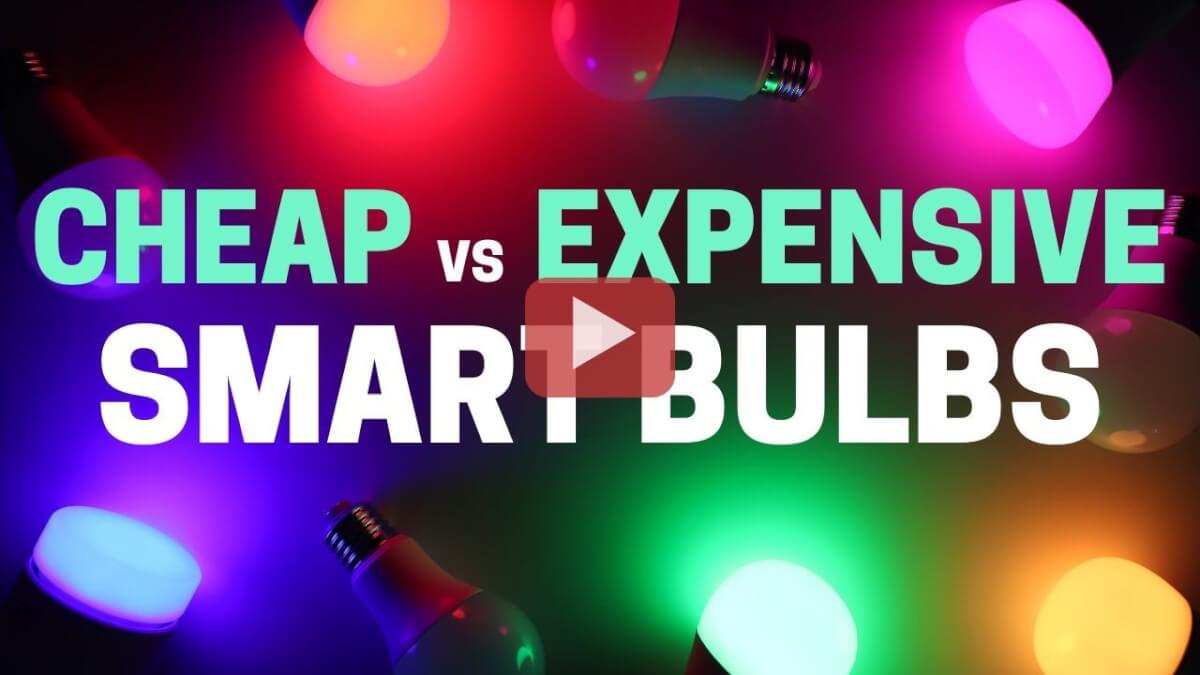 We also compared LIFX vs Hue here on the website, so you'll want to read up on their differences.
What are your favorite Philips Hue ideas? Let us know in the comments below!